With Chip, it's easy to create the perfect buy page to maximize average order volume and conversion rates - most times you just need to toggle a switch. Our sellers of all experience levels have made millions using Chip's proven buy page formula.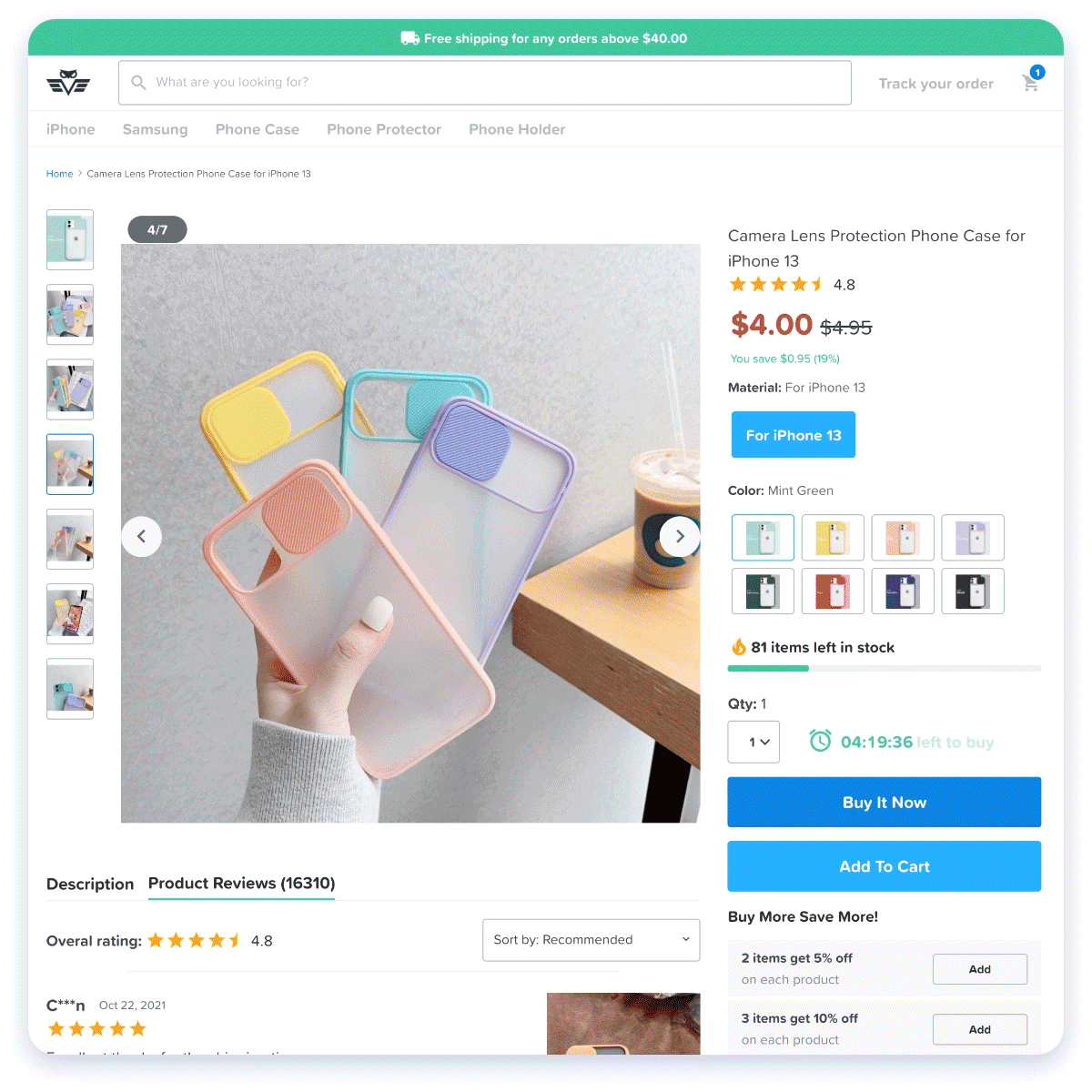 However, a buyer's journey doesn't end on the product page. It continues to the cart page and through checkout...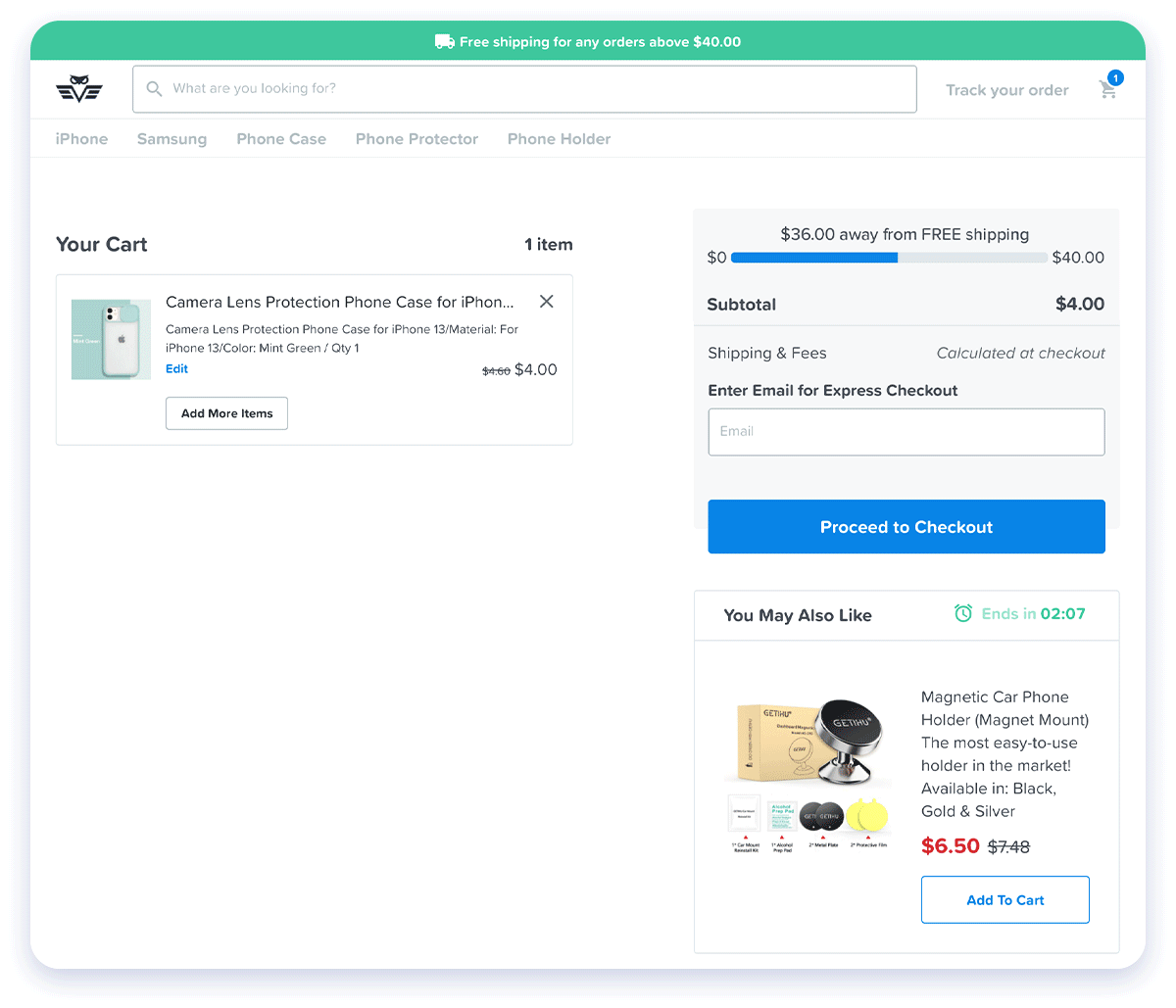 ...until finally ending its course on the post-purchase flow.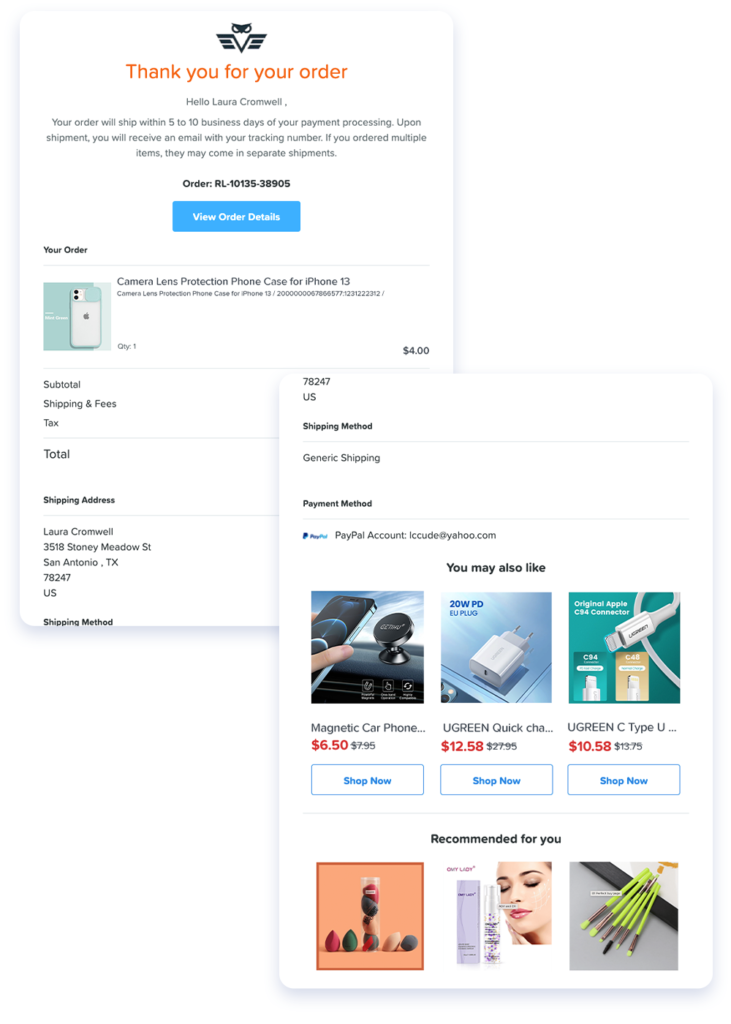 Keep reading to learn how each tool contributes to high AOV and conversion rates at every step of the buyer journey.
Average Order Volume (AOV)
Average order volume is an ecommerce metric that notes the average number of products per order from your online store. Chip's top sellers hit an AOV of 1.7, and you can follow these best practices to reach that milestone, too.
Best Practices
1. Create a fully stocked store
Make sure your store is full of products that make sense together. Consider creating a niche dropship store for which you select products based on a product subcategory or group of subcategories that appeal to people with the same interests.
Additionally, you'll want to ensure that your navigation bar is organized by relevant product categories so it's easy for your customers to find what they're looking for. Learn how to set up a custom navigation bar. Don't forget that a carefully thought-out homepage with curated storefronts and collections makes online shopping more manageable and enticing.
Adding category tags to your products and adding those products to storefronts is an easy way to keep your store organized. You can create custom tags by going to Domain > Details > Custom tags, and you can learn how to create a storefront to make your store look more professional.
When using tags and storefronts, you'll have the option to enable Storefront and Tag Recommendations as part of your domain upsells. Configure these settings by going to Domain > Details > Settings > Storefront or Tag Recommendations.
3. Enable Chip's upsells and cross-sell features
Chip offers numerous automated sales tools to increase your AOV without much additional effort, which you can find by going to Dropship > Choose a product > Details. The key here is to select relevant products to promote. Check them out: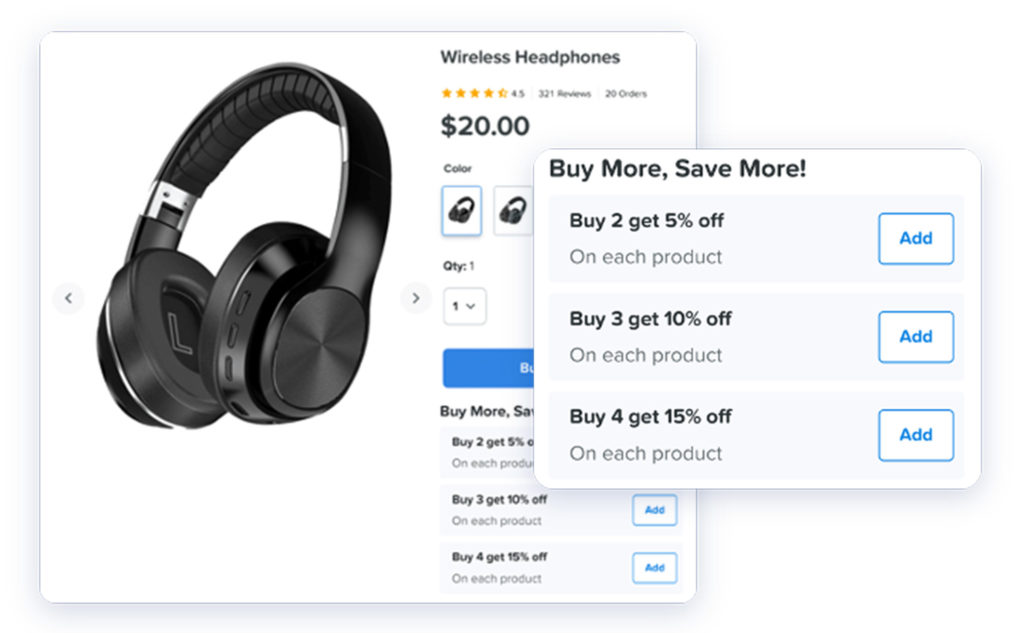 Buy More, Save More: Incentivize shoppers to buy products in bulk with quantity discounts that you can easily control in your listing details.
Text Variants: Choose to display your variants as text or thumbnail images. We recommend text for variant sets.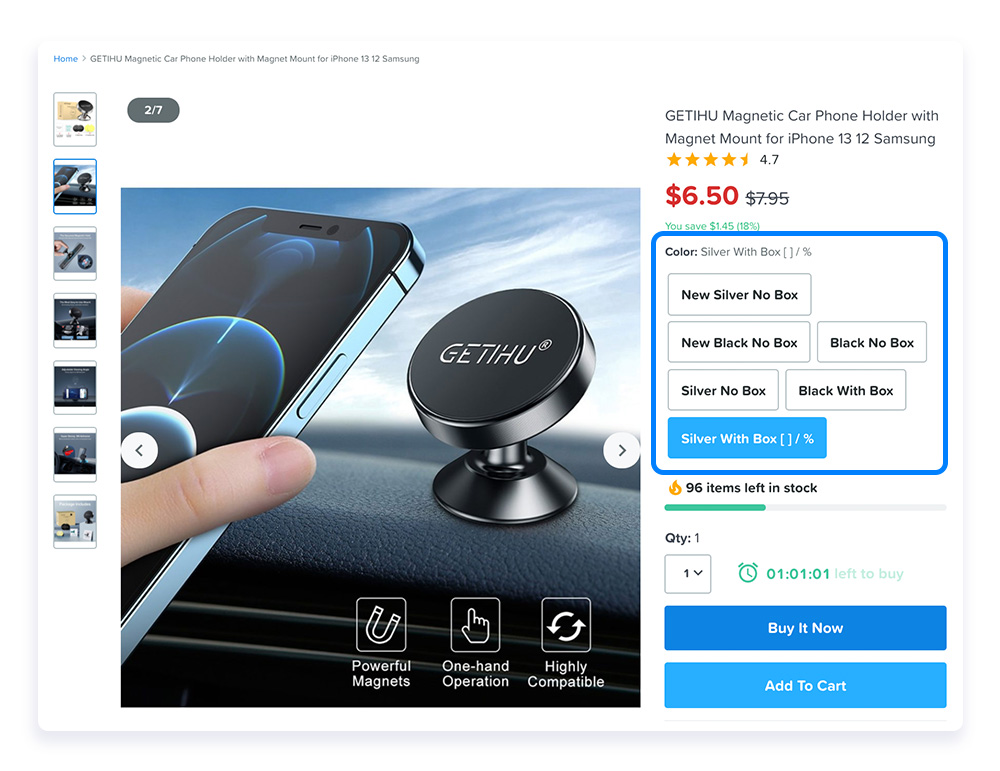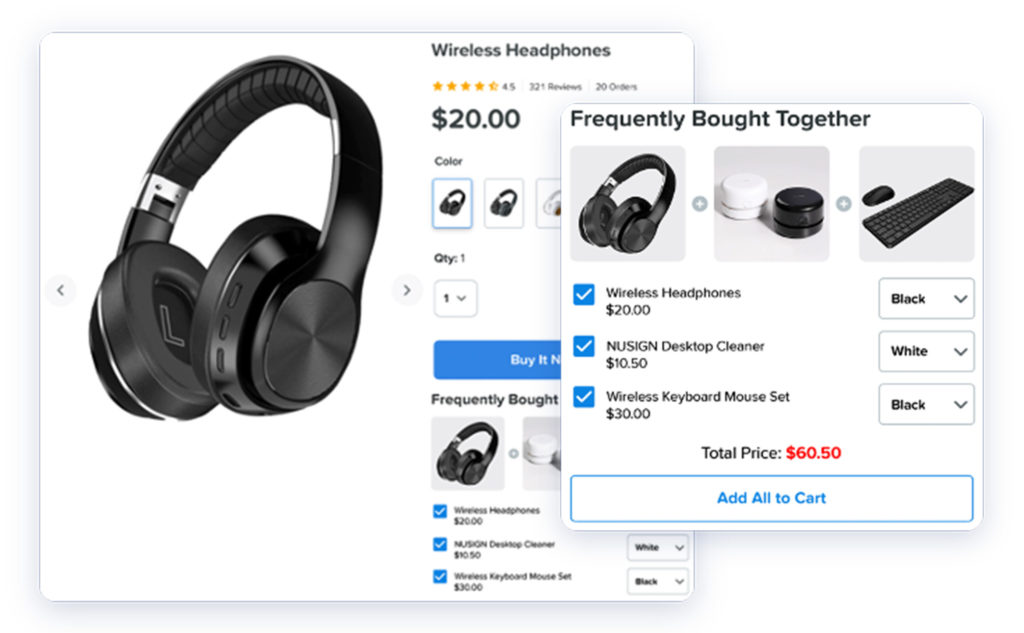 Frequently Bought Together: This upsell emphasizes the importance of relevant products in your store. Make it easy for customers to buy a bundle of related products when they can add them all to cart with one click.
Bundle and Save: Bundles are one of the easiest ways to increase your AOV, and when you throw in a discount, the incentive is unmatched.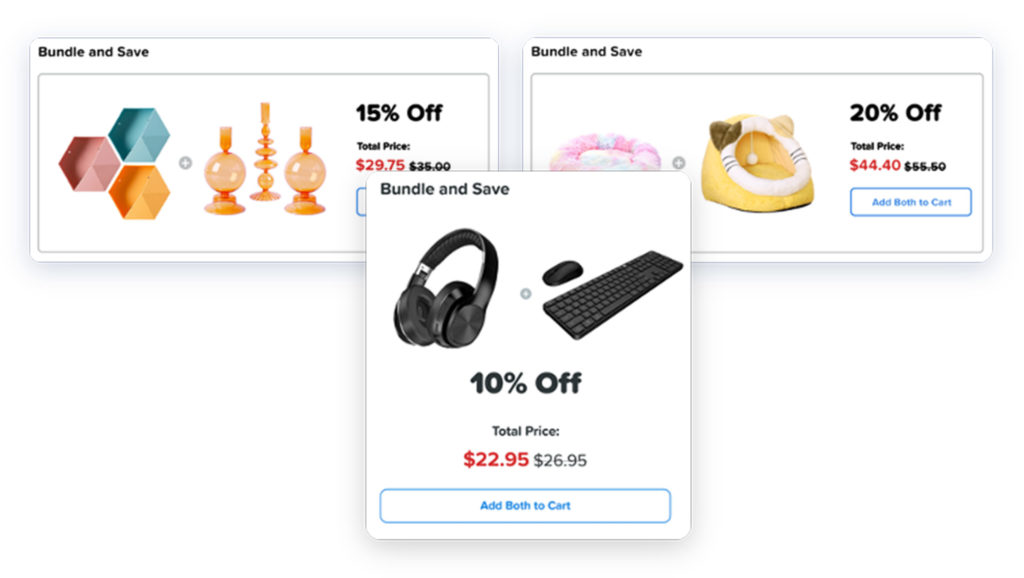 Campaign details page popup upsell: After a customer adds an item to cart, this upsell popup capitalizes on their peak shopping behavior with a suggested product.
Cart page upsell: Before checking out, an upsell appears in the cart page to give your customers another chance to add to their order.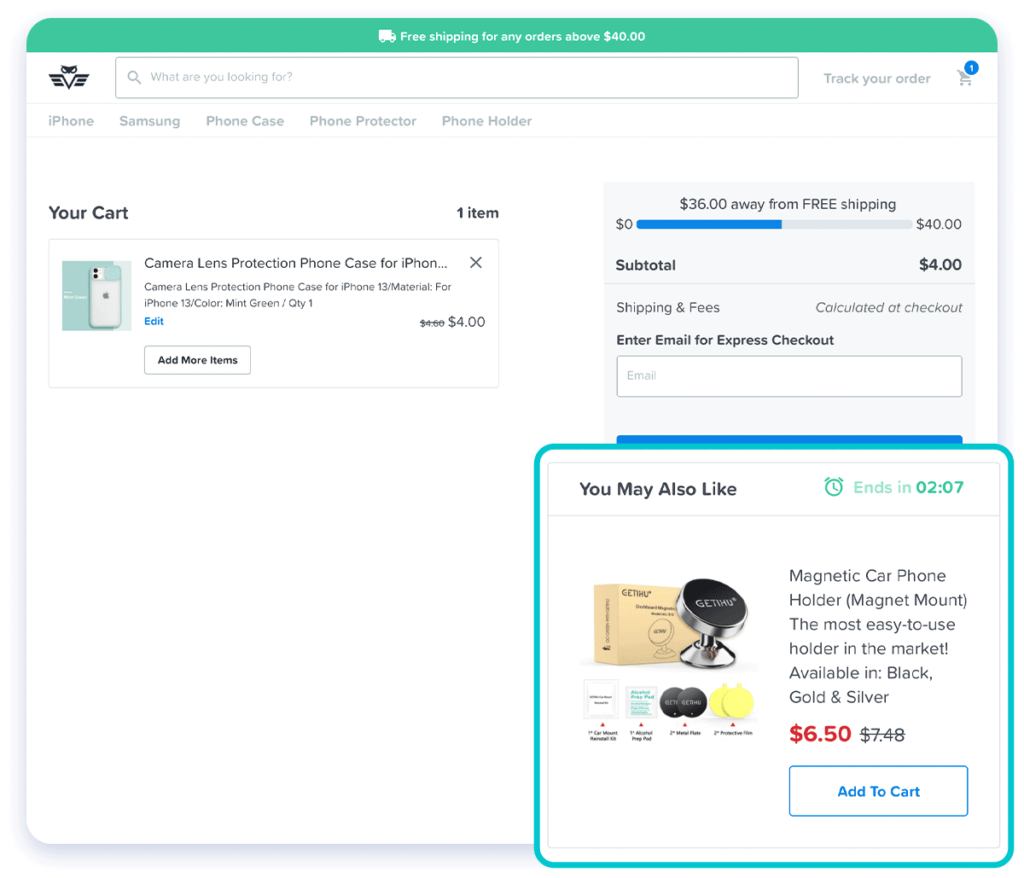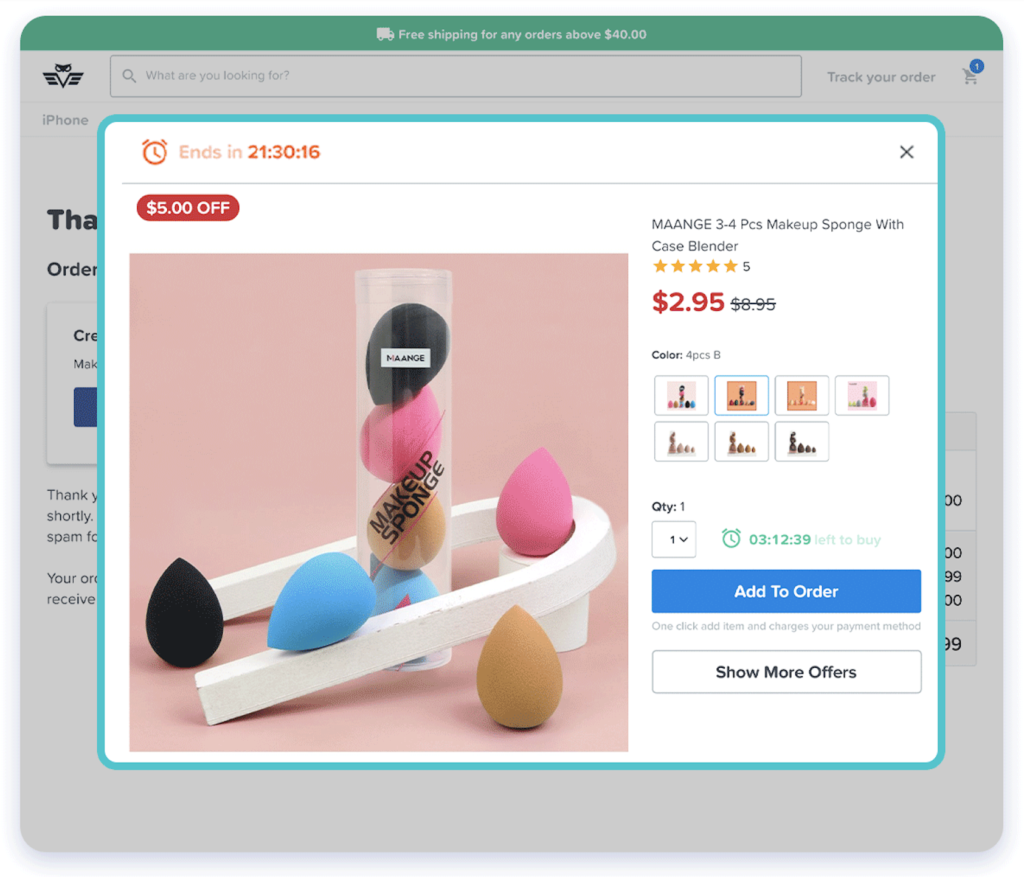 Post-sale popup upsell: The sale is over, but your customers are still excited about their new purchase. This post-sale upsell extends that excitement a bit longer.
Post-sale email upsell: When customers receive their order confirmation emails, they can continue to browse recommended and matching products from your store with this final upsell.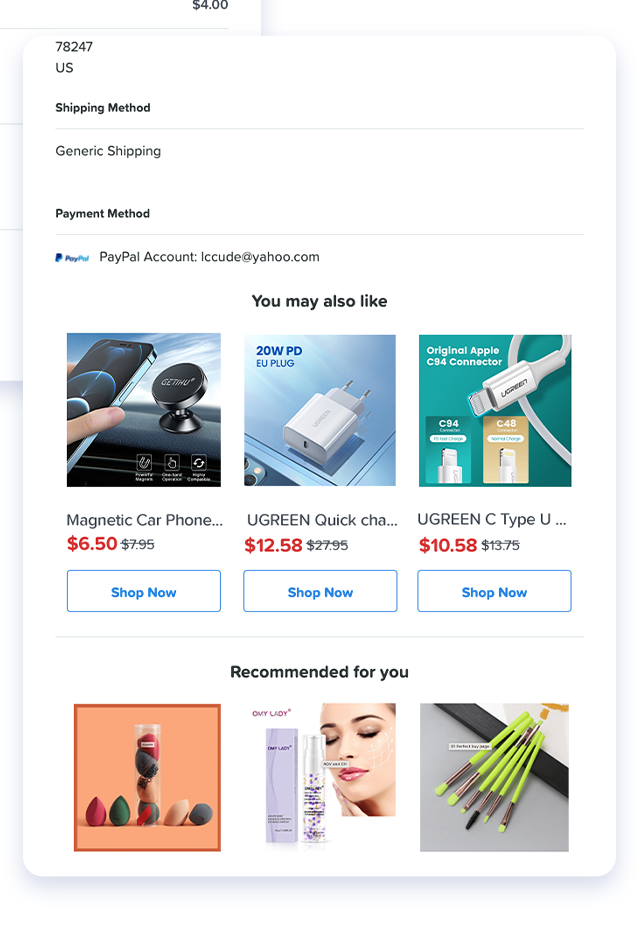 Conversion Rate
Conversion rate measures the number of transactions you receive as a percentage of visits to your store. The higher the conversion rate, the more sales you are making. To increase your conversion rate, follow these best practices.
Best Practices
While not actively promoting your products, our conversion rate tools work in the background as constant reminders to customers to complete their purchases quickly. They do everything from creating a sense of urgency to intensifying the desire for a product.
Ratings: Improve the legitimacy of your products with star ratings imported from AliExpress.
Reviews: Coupled with ratings, your products appear more trustworthy to shoppers thanks to real reviews and photos imported directly from AliExpress.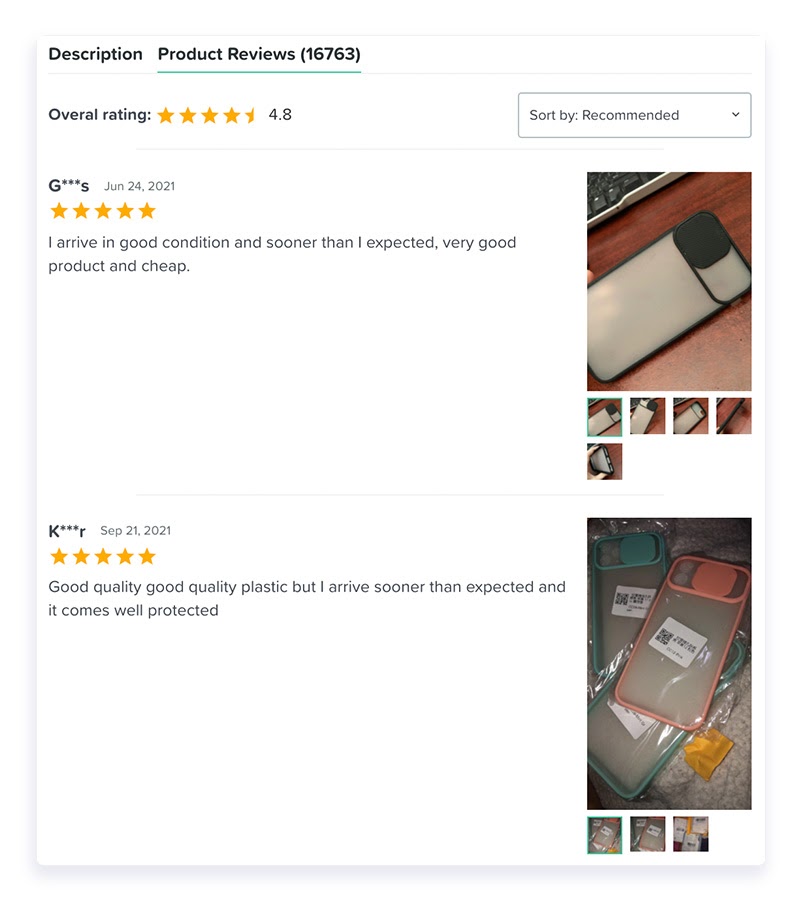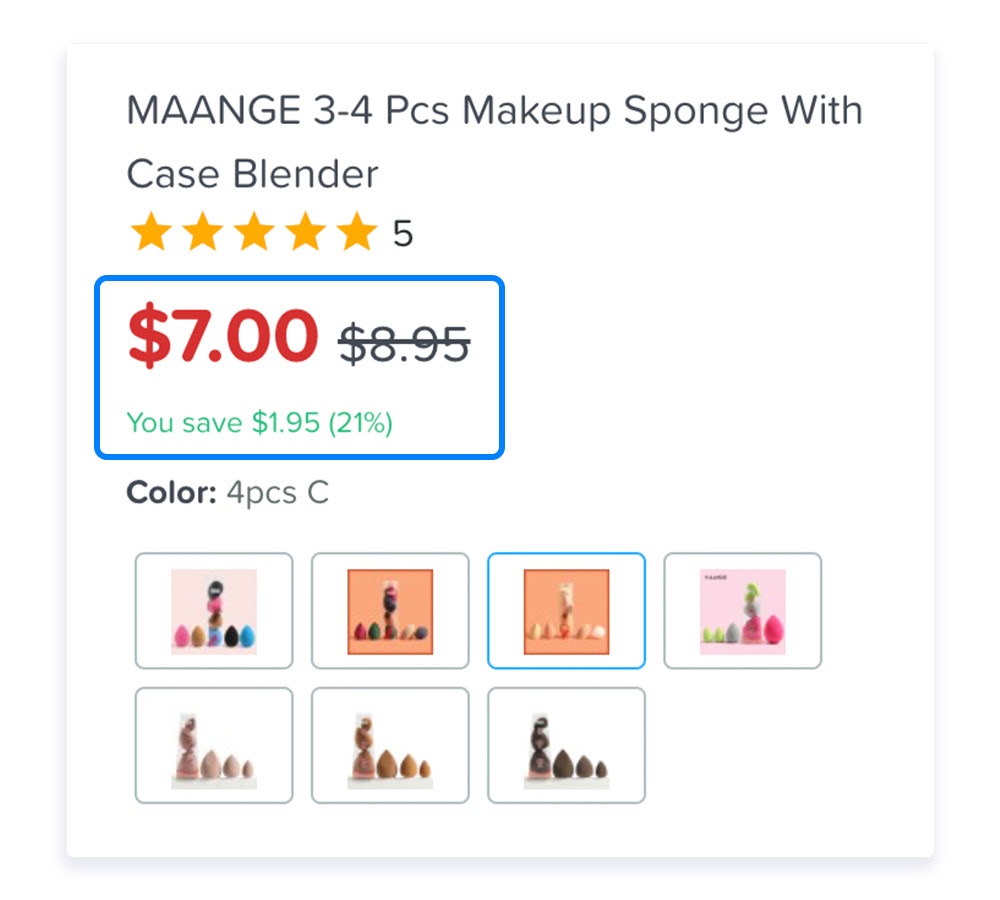 Slashed Price: Enable Slashed Price on your Domain Settings to help boost sales when shoppers see a bold and colorful discount.
Countdown Timer: Create a sense of urgency with a countdown that notifies shoppers of the remaining time left to buy. Note: It's all for show - the timer is irrelevant!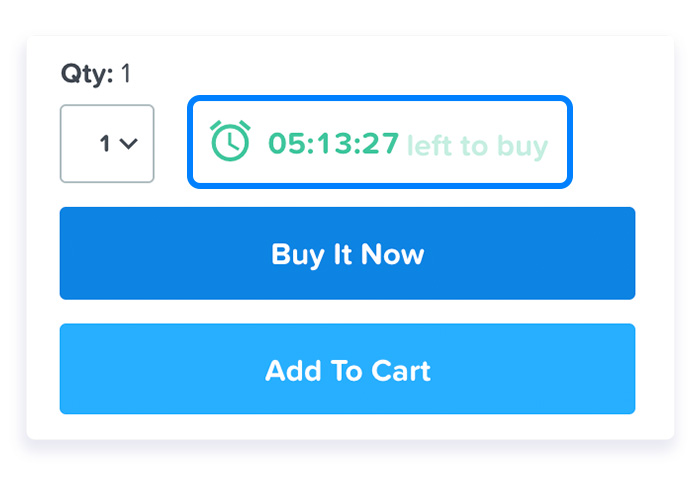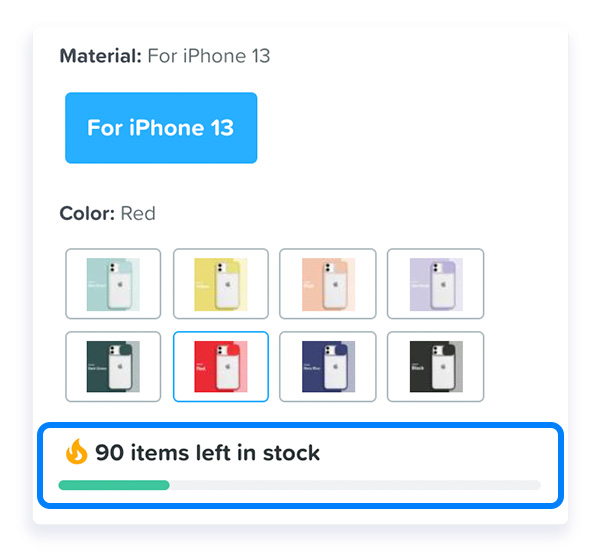 Remaining Stock: Nothing urges customers to make their purchases faster than shrinking inventory. The remaining stock bar randomizes a number from a range that you set.
2. Take advantage of the Free Shipping Progress Bar
Did you know 82% of consumers prefer free shipping to paying a fee that has their items arrive sooner? You can take advantage of this by implementing a free shipping progress bar on your cart page. Customers will see how much is keeping them from free shipping and feel encouraged to buy more.
To turn on this feature, go to Domain > Details > Settings > Free shipping progress bar. We recommend setting your free shipping threshold to 1.3x your single item price. For example, if a product costs $30, we'd suggest a minimum $39 free shipping threshold.
3. Create listings that are true and on-brand
A dropship listing is only as good as its information. Optimize your listing with trustworthy titles, descriptions, and photos. Your business name, logo, and store design should also be authentic and credible. Avoid clickbait titles, make sure your descriptions are free of spelling, grammar, and formatting mistakes, and only use photos that show your product accurately.
In the graphic below, the top image is an example of a great storefront. Its business name, Animal Threads, is relevant to the items that they're selling - animal-themed apparel and accessories. It also has an on-brand logo with a great header image to introduce the store.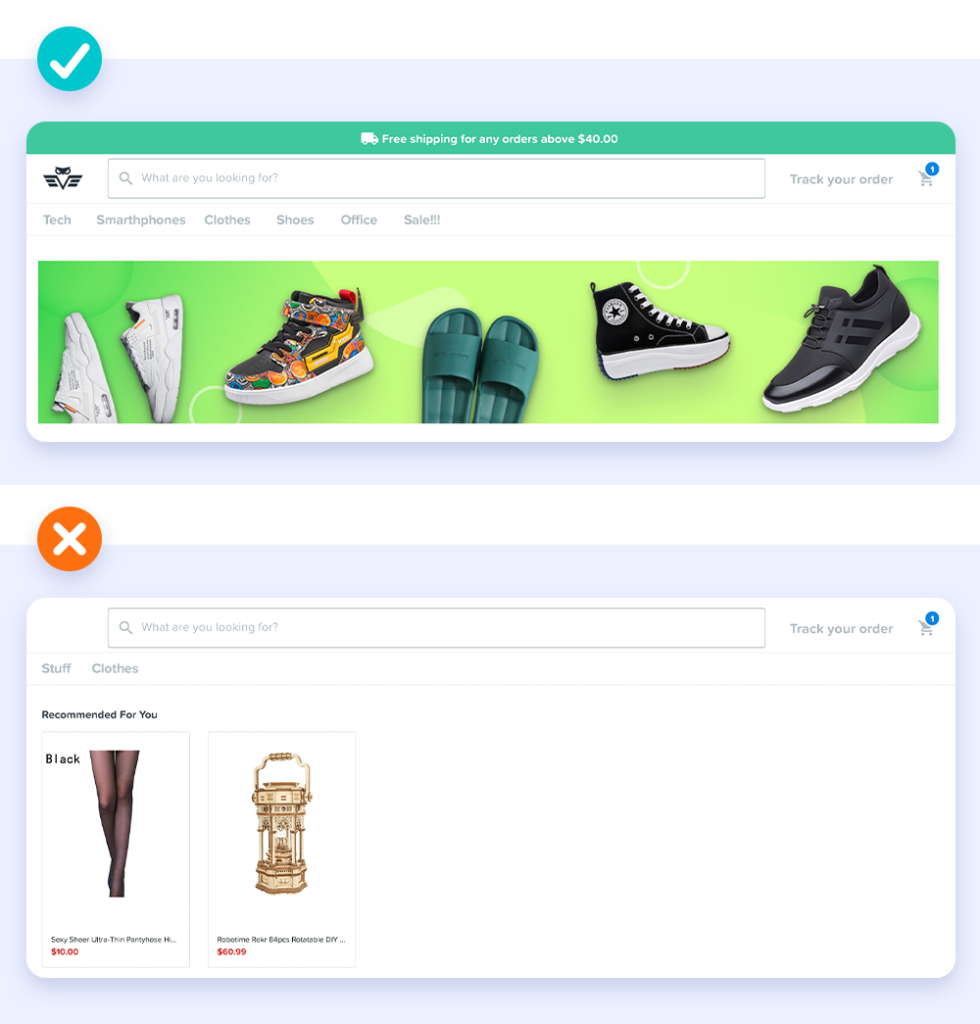 The bottom image in the above graphic shows an example of a store that could use some work. The store name is not visible, there is no header image or logo, and the products are irrelevant to each other.
More great store examples:
If you follow this blog post, you're only a few steps away from creating the perfect buy page. Don't be afraid to experiment with Chip's AOV and conversion rate tools to find the best mix for your listings.