Storefronts on Chip are just like storefronts in real life—they showcase a collection of products. We make it easy to create storefronts, so you can quickly sort and group your campaigns by category.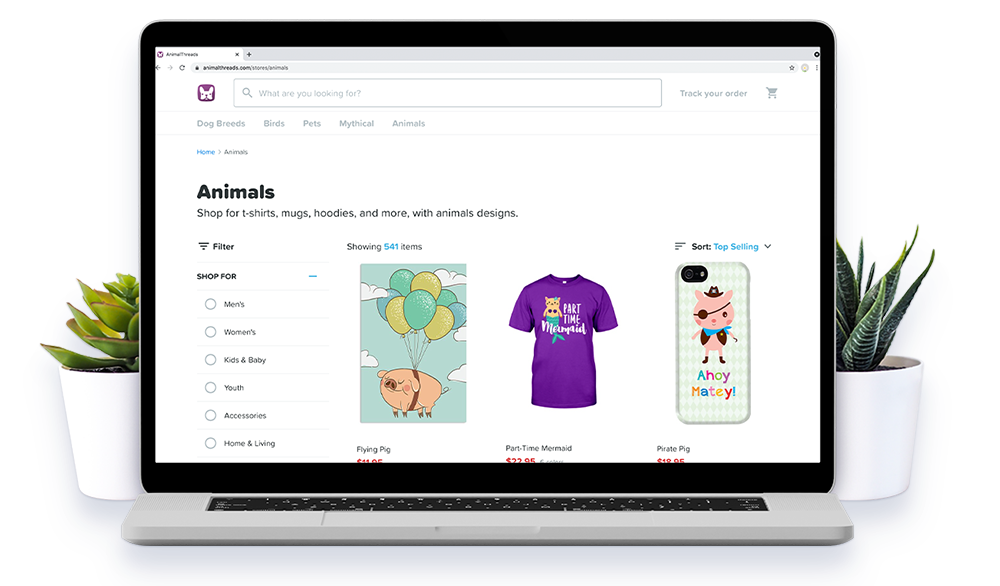 Step 1: Navigate to the storefront creation page
Sign in to your Chip account, click "Storefronts," and then click "Create storefront" to get started. You'll be directed to the "New Storefront" page.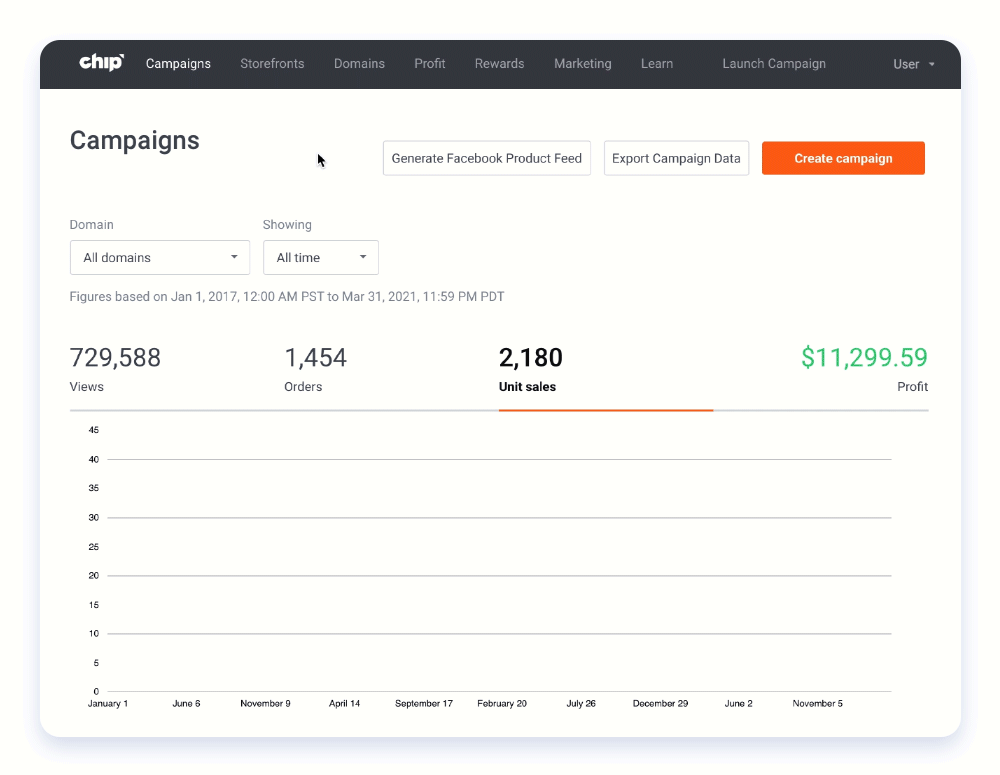 Step 2: Complete your storefront details
Once on the "New Storefront" page, you can give your storefront a title, add a description (optional), create a URL, upload a banner and card image, and add existing campaigns to your storefront.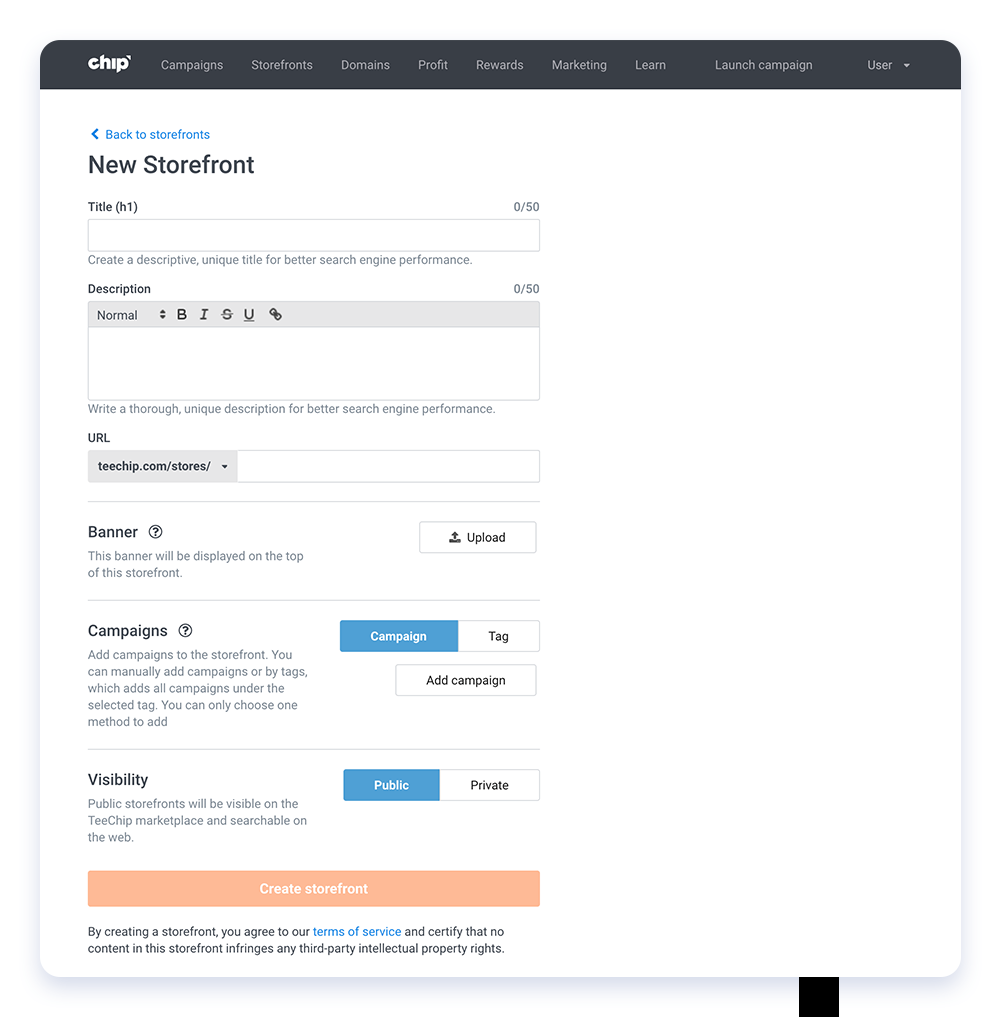 Q: What if I want to add more campaigns to my storefront later?
A: You can always assign more campaigns to your storefront by going to the "Campaign Info" page, via Campaigns > Details > Campaign details > Storefront.
Step 3: Assign your storefront to a custom domain (optional)
You have the option to assign your new storefront to a custom domain on Chip (you must own at least one custom domain). Click the drop-down list under "URL" and select the appropriate custom domain.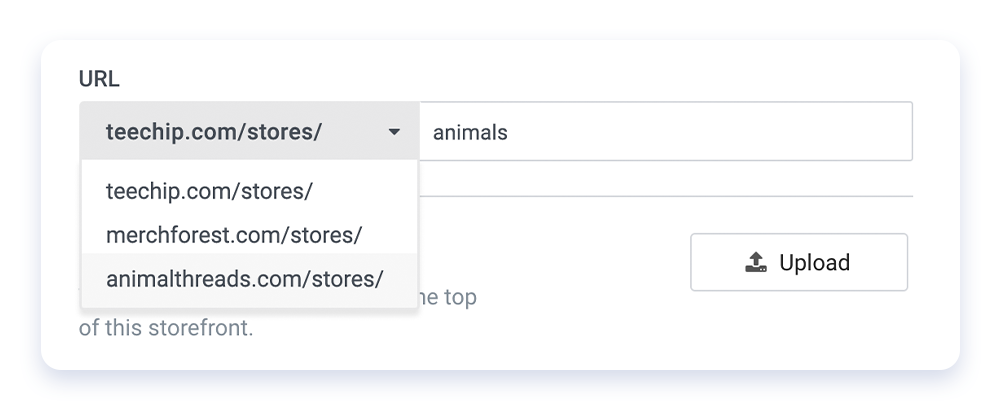 Click "Create storefront" and your storefront is officially live. In just three simple steps, you've created your very own online storefront.