So, you're making sales with Chip - congratulations! Before you request a payout, there are some important steps to follow in our fast, simple, and secure payment process. To avoid any delays in receiving your money, make sure you follow our step-by-step instructions below.
Set up your payment information
Step 1: Add a verified PayPal account
First thing first, link a verified PayPal account to your payment details. This is a mandatory step for all Chip sellers. Go to Accounts & Settings > Payment Info > Fill out your PayPal account information.
Note: Please contact us at support@chipchip.com if PayPal is restricted in your country of residence.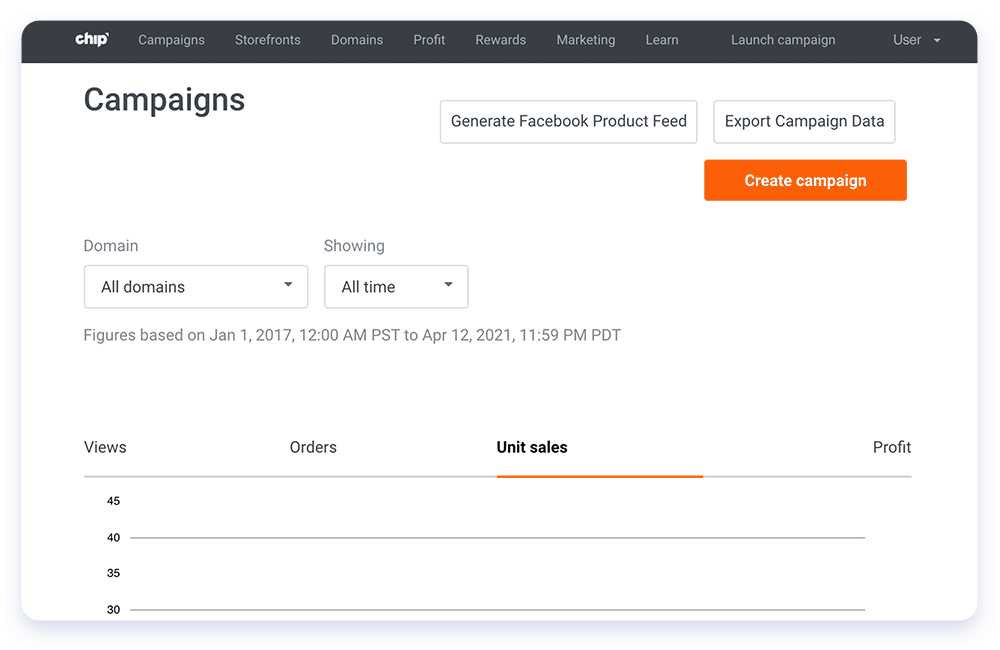 Step 2: Select your payment method
On the same Settings page, open the dropdown menu under Payout Preference and select your preferred account to receive funds. Fill out the necessary information or link your account, then click Save Changes.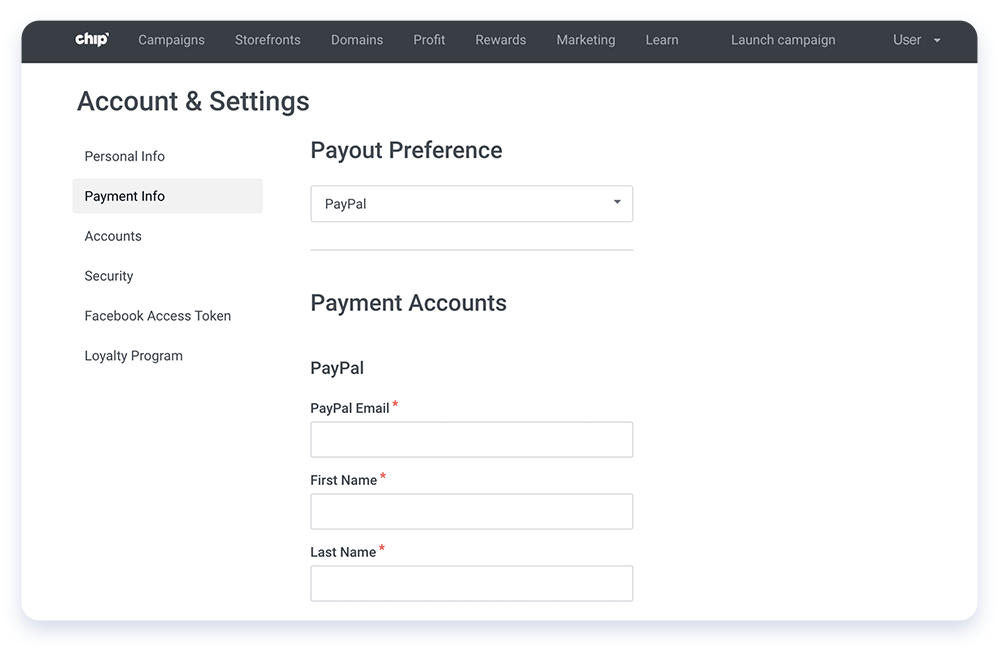 Chip offers three payment options to withdraw your profit. See the table below for the transaction fees and processing times per each method.
| | | |
| --- | --- | --- |
| Payment method | Fee | Time |
| PayPal | No charge | Within 1 business day |
| Payoneer | $3 per each transaction | Within 1 business day |
| Wire transfer (Bank transfer) | $25 per each transaction | 3-5 business days |
Note:
Please make sure your payment accounts are valid. Otherwise, this may result in your funds not being transferred.
Only your first payout will take at least five days for review and approval.
For any sellers who live outside the U.S., you must use a foreign currency account for a wire transfer.
Any third-party costs like additional PayPal fees may vary seller to seller. Contact the third-party before pricing the product.
Request a payout
Go to Profit in your dashboard and click on the "Withdraw funds" button. Enter the amount you would like to withdraw.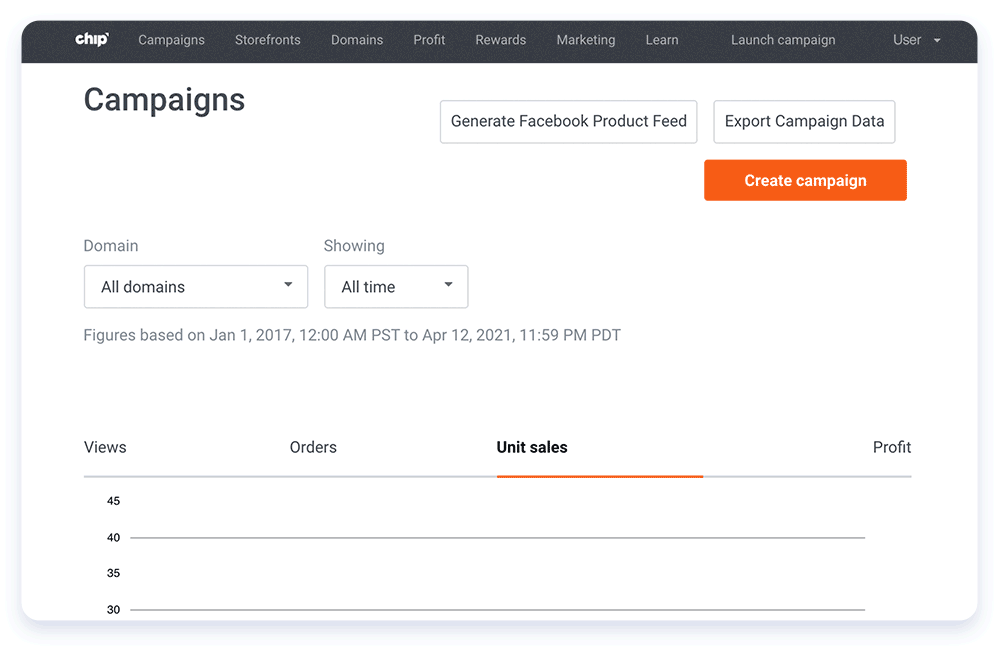 Once you click submit, a confirmation email will be sent to the email associated with your Chip account. You will need to confirm the payout request as the final step for a payout to be processed.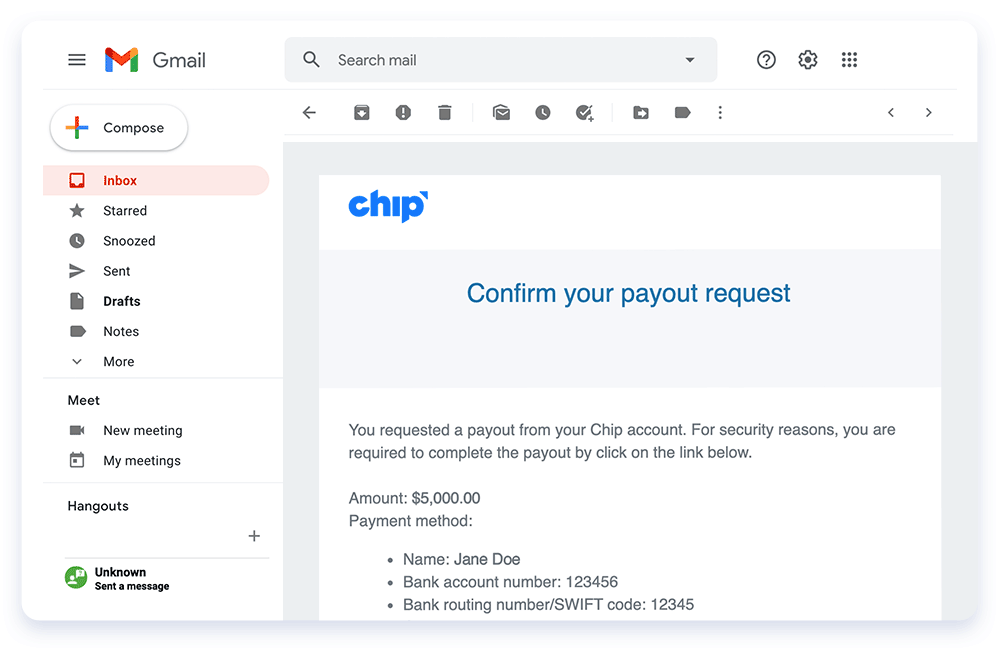 And there you go! Your money is on its way.
Chip Card
If you're looking for a way to access your funds sooner, check out the Chip Card. With this handy card, you can reinvest your profits and, in just a few minutes, you'll have funds to use for your marketing campaigns. 
Here's what you need to know:
The application is free and easy
No monthly or annual fees, no cancellation fees, and 0% transaction fees
It works seamlessly with authorized merchants such as Facebook, Google, and Amazon.
Frequently Asked Questions