The holiday season is fast approaching - so fast, you can feel it in the air.
Last year, U.S. online purchases over the holiday season grew 16.1%. For 2022, most sales experts expect holiday sales to reach 10.4% to $204.20 billion. Life for an online entrepreneur has never been better! You just need to look at the previous year's holiday shopping trends to forecast 2022 online shopping spending.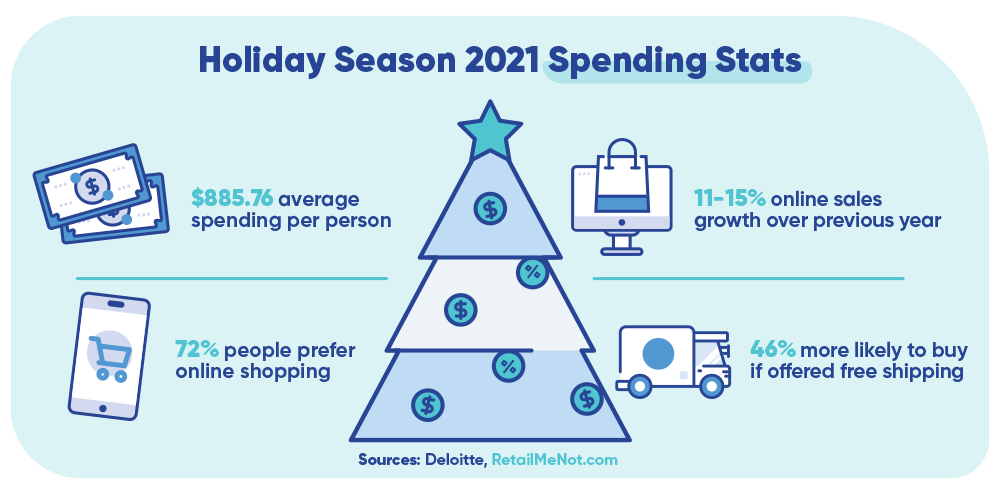 To To help you prepare your online business, we've gathered the best holiday shopping trends for this season. So keep reading, and don't miss out on all the sales opportunities you'll have!
Trending Product Categories for Christmas 2022
These are the main product categories on which American shoppers spent their money in 2021: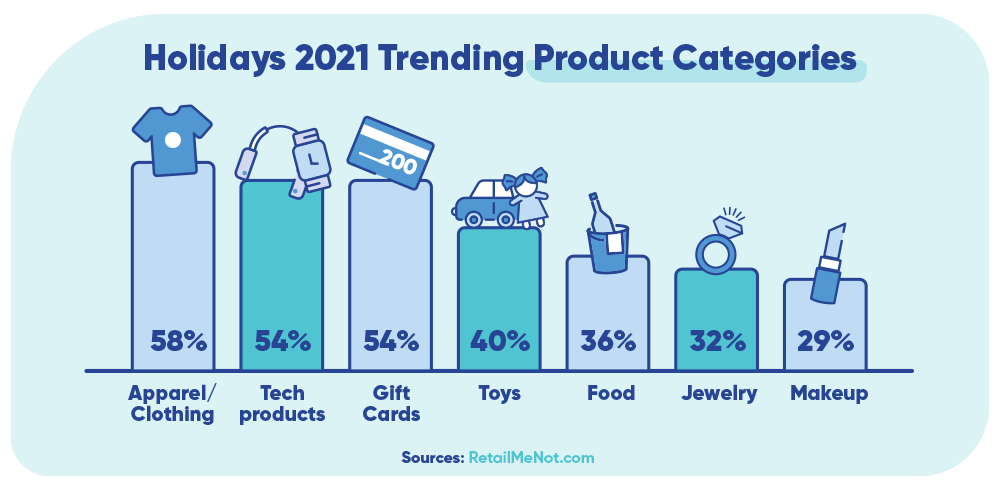 Trends for this year are evident. Clothing remains a best-selling product, but tech products haven't slowed in their growth. And just like year after year, toys are expected to appear once again on most people's gift lists.
Chip Dropship Trending Categories
Now that you've gotten a taste of dropshipping, you must be thinking about what products you'll need to consider. These are Chip's hot trends as of late: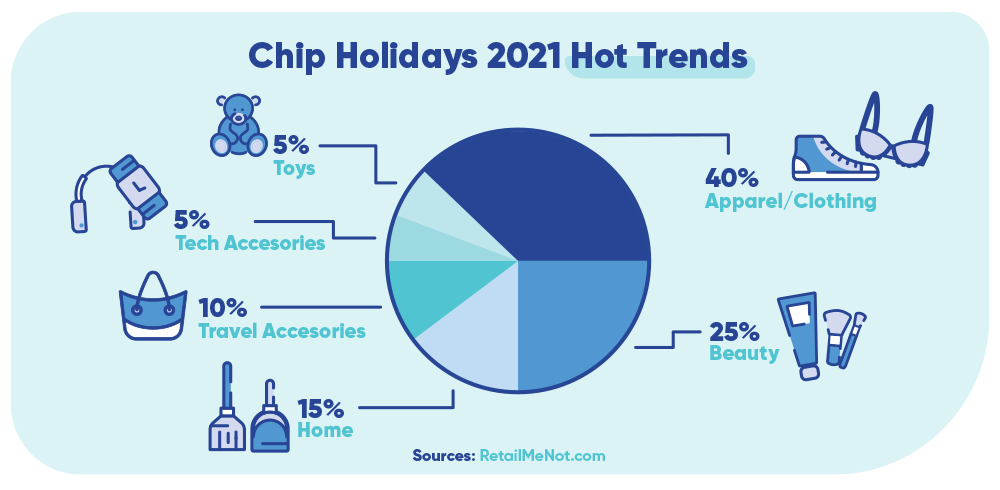 As mentioned above, clothing will be this season's winner. Think of comfortable clothing, lingerie, and fitness apparel (to prepare for those New Year's Resolutions!). Some of our best-selling items include a pair of cushion shoes and a push-up bra.
Gadgets and tech accessories are a growing trend for the dropshipping industry, and Chip is no exception. Add smartwatches, wireless earphones, and car phone holders to your store. Don't be afraid to explore AliExpress reviews and ratings; you can find a goldmine of top-rated products there!
Pro Tip: Avoid having your dropship listings taken down. Do not add copyrighted items!
And, of course, toys cannot be ignored! Children love Christmas, and if you've been checking TikTok, you've realized by now that they are not the only ones waiting for toys. Interactive plush bears, sensory toys, and funny pocket music boxes are boosting our sellers' sales.
Other Chip trends also include beauty products, home decor items, and even some jewelry. Don't doubt testing these products in your store.
Final Thoughts
With online sales growing every year, you need to update your online store regularly, stay updated on social media trends, and test different products continuously. All of this will help you hone your dropshipping skills while rocketing your sales to the sky.
For more holiday season ideas and tips, check:
Happy holiday sales season!