The biggest shopping days in the U.S. are fast approaching, and you don't want to miss this chance to maximize your store profits. Yes, we are talking about Black Friday and Cyber Monday, the most anticipated sales days of the year! In 2020 alone, U.S. consumers spent $9 billion online on Black Friday, and $10.8 billion on Cyber Monday, setting a new record as the most significant U.S. internet shopping day ever.
Check out our selling guide and mark Black Friday on the 26th and Cyber Monday on the 29th of November on your calendar to prepare yourself. Keep reading, and you'll be ready in no time to reach your sales goals with Chip!
Most popular products sold during Black Friday and Cyber Monday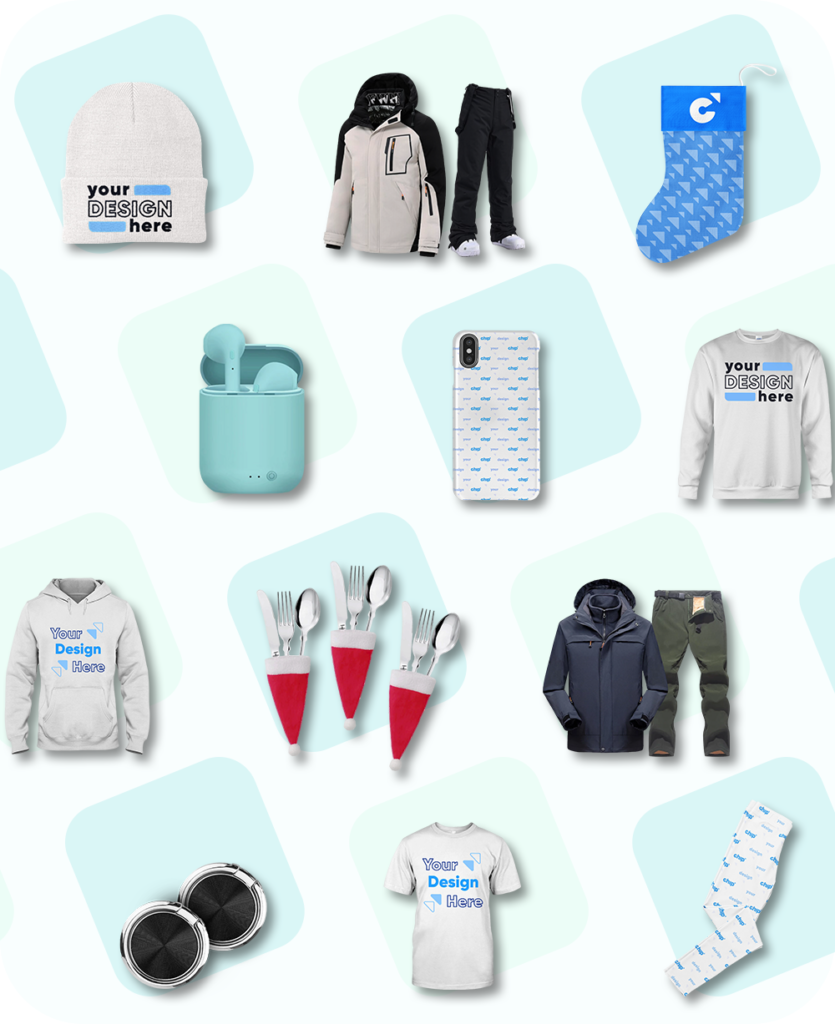 Apparel
Most people take advantage of the great deals to update their wardrobe for the holidays, so make sure you include hoodies, sweatshirts, leggings, beanies, and all kinds of t-shirts in your collections. When it comes to dropship, add outerwear like snow pants and suits that will be trending during the cold months ahead.
Electronics & accessories
Electronics of every kind are among the most sold items of Black Friday and Cyber Monday, including any accessories they might need. This is an excellent opportunity to include personalized phone cases. Also, with dropship, you have access to fabulous accessories, such as headphones, phone holders, and stands on AliExpress.
Pro tip: Check the star ratings and reviews of all the products you add to avoid quality issues with your customers.
Holiday decorations
The holidays are fast approaching, and it is the perfect time to get unique holiday decor for your home. Add personalizable ornaments in every size and style, blankets, and indoor pillows. For dropship, add inflatable Christmas decorations, garlands, and Christmas lights to wake up your customers' festive spirit.
Black Friday and Cyber Monday for print-on-demand and dropship
Taking place three days after its online counterpart, Cyber Monday started as the online version of Black Friday, offering an excellent opportunity for cyber retailers to match their brick-and-mortar competitors. As consumers' habits keep changing in favor of online shopping, Cyber Monday has surpassed Black Friday in revenue and sales in recent years. However, that doesn't mean you should only favor one of them; both days are incredible opportunities to double the chances to sell more!
Many retailers launch their Black Friday deals and carry them over into Cyber Monday, only to add another set of promotions to entice more potential customers on Cyber Monday.
Potential customers expect the best deals during these two major shopping days, so you'll need to stay competitive with your price tags. Get ahead of your competition, lowering your prices enough to keep a steady profit or adding a promotion to which they can't say no.
If you already found a great design or product that's giving you great results, it's the perfect occasion to double down on promoting them.
Marketing ideas to boost sales
During these times, shoppers are more likely to be receptive to ads. In fact, many of them will be on the lookout for unique gifts for their loved ones for the upcoming holiday season. So, your store should be set and your promotions ready to make the most of your marketing strategy. Keep reading for marketing ideas to boost your sales:
Promotions and coupons
First of all, you need to decide what type of promotion you want to offer during these sales. With Chip, you can add discounts and change the prices directly in your products or create coupons and free shipping offers on your site instead.
Pick the strategy that has worked better for you in the past, replicate it, and double down on your efforts.
Social media campaigns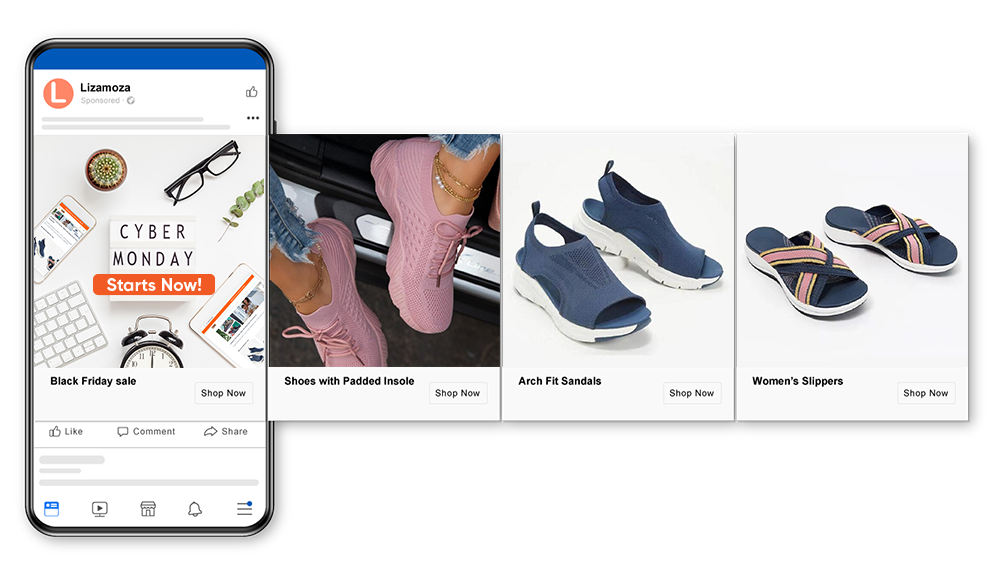 Adobe Analytics says that this annual shopping weekend increased 23% in sales compared to last year, and 2021 won't be any different. Embrace this opportunity using social media to reach your goals by following these tips:
Put your efforts where it matters. It's understandable to try every social media platform to see what better fits your business and your audience, but don't get carried away with too many. Focus on the ones you already know your audience loves that will give you the most revenue.
Build up the hype. Share sneak peeks of the promotions to come to create buzz among your customers. Create irresistible offers that set you apart from your competitors.
Create attention-grabbing images and videos. It's hard to stand out from the crowd, so you'll need powerful videos and images to grab people's attention. Take a lesson from what's trending on TikTok and Reels, use Chip's incredible variety of mockups, pair it with an irresistible deal and you'll have customers virtually lining up to purchase.
The funnier, the better. Humour is a great way to get people's attention, so you can try writing witty copy for your campaigns.
Recapture Black Friday sales. Retarget visitors and abandoned carts for Cyber Monday campaigns.
Email marketing campaigns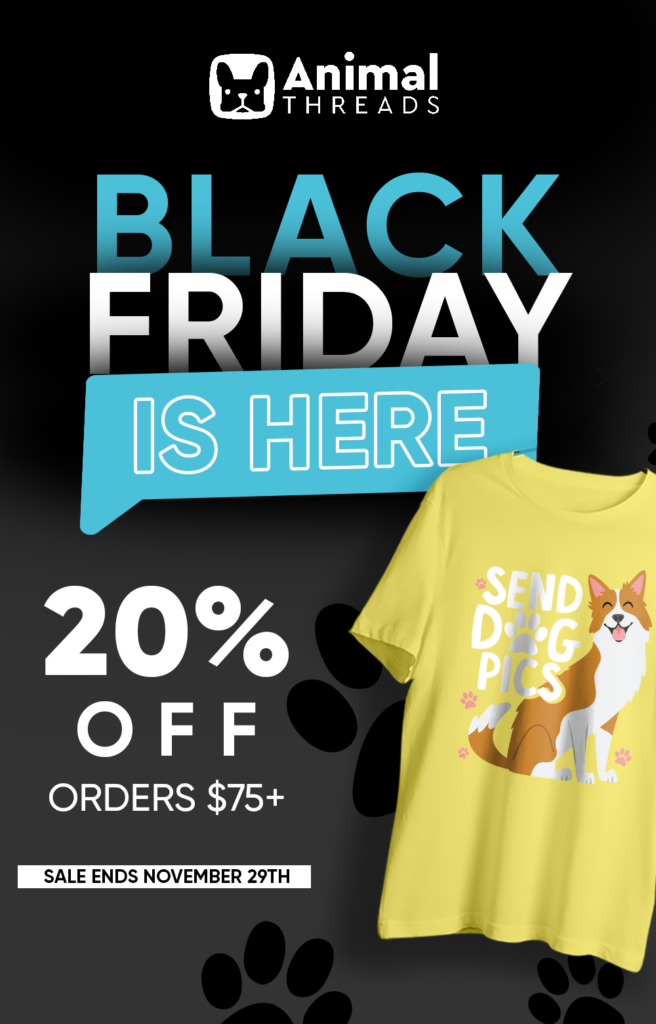 Did you know email generates $42 for every $1 spent? It's an incredible return on investment (ROI) that turns it into one of the most effective options to sell available. With Chip, you can create awesome marketing emails in a matter of seconds, and this is the best occasion to put them to the test.
Before you set up those marketing emails, start collecting email addresses from interested shoppers well before Black Friday and Cyber Monday with our Email Lead Capture tool. When the time comes, you'll have a long list of potential buyers who are just waiting to cash in on your goods! Next, here are some inspiring ideas to create memorable email campaigns that will get you results:
The sale announcement email. Let your customers know about your promotions in a simple email with a call to action that takes customers to your store.
Use abandoned cart emails. If you haven't set it up, you're missing out. These customers are more likely to take the plunge when they are reminded of their intent to purchase your products.
Apply universal coupons to campaigns in your emails. This way, you will direct your customers precisely to the deal they seek.
Last-minute sale email. Create a last-minute offer your customers won't resist, increasing the sense of urgency will drive undecided customers to purchase.
Learn more about how to create email marketing campaigns with Chip here.
Black Friday and Cyber Monday checklist
Are you worried about how to be best prepared for these huge opportunities? Don't panic! Chip is here to help with a complete checklist for Black Friday and Cyber Monday to make sure you are ready to take your sales to the next level.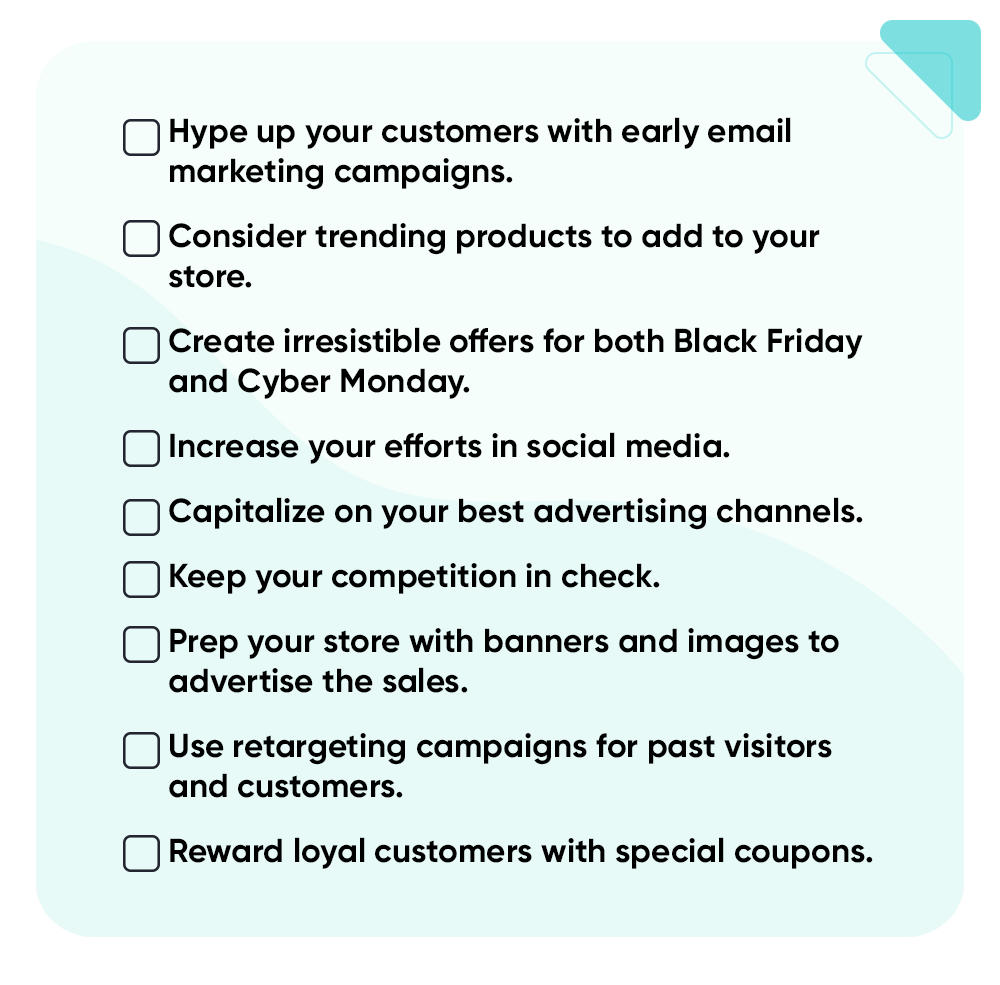 As you already know, Chip handles everything for you, so you don't need to worry about any technical aspects like surges in traffic, fulfillment, shipping, inventory for POD products, or even providing customer service to your buyers. Instead, we take care of everything to let you focus on what matters: Increasing your sales!
Tag along with Chip and turn these Black Friday and Cyber Monday into the days with the most sales in your store ever!