There's never been a better time to start a niche dropshipping business.
As Chip is bringing dropshipping up to speed with the print-on-demand industry, sellers can now also make money online by sourcing trending products from AliExpress without paying for stock upfront or having to store inventory. Plus, like Chip's print-on-demand services, payment processing and customer support are on our side!
If you're excited to start your dropship ecommerce business, it's essential to know how to pick a dropshipping niche to build your ecommerce store around. Learn how to select the best AliExpress niche products to start selling to your customers!
What is a niche product?
In dropshipping, a niche product is a product subcategory or a group of subcategories that you can sell to a group of people with the same interests and passions. This is also known as a niche market.
Are you a POD seller? Check out 10 Print-on-Demand Niche Market Ideas.
Benefits of building a dropship store around a niche market
Test different products and markets: Starting a dropshipping business involves little to no risk. This gives you the freedom and flexibility to experiment and identify scalable and profitable niche product subcategories.
Increase your average order value: Use upsells to encourage customers to purchase more than one product. For example, if your ecommerce store is focused on defined product categories, your customers will be much more likely to want to buy what you offer.
Get more repeat business: Selling products within the same subcategories will earn you a reputation. Your store will be your customer's go-to when they want products similar to the ones they've already purchased from you.
The best niches for dropshipping in 2022
For 2022, a seller's challenge will be curating which product categories are worth adding to their store since more than 100 million products are currently available for sale at AliExpress. Get ahead of your competitors by learning how and where to spot emerging market trends!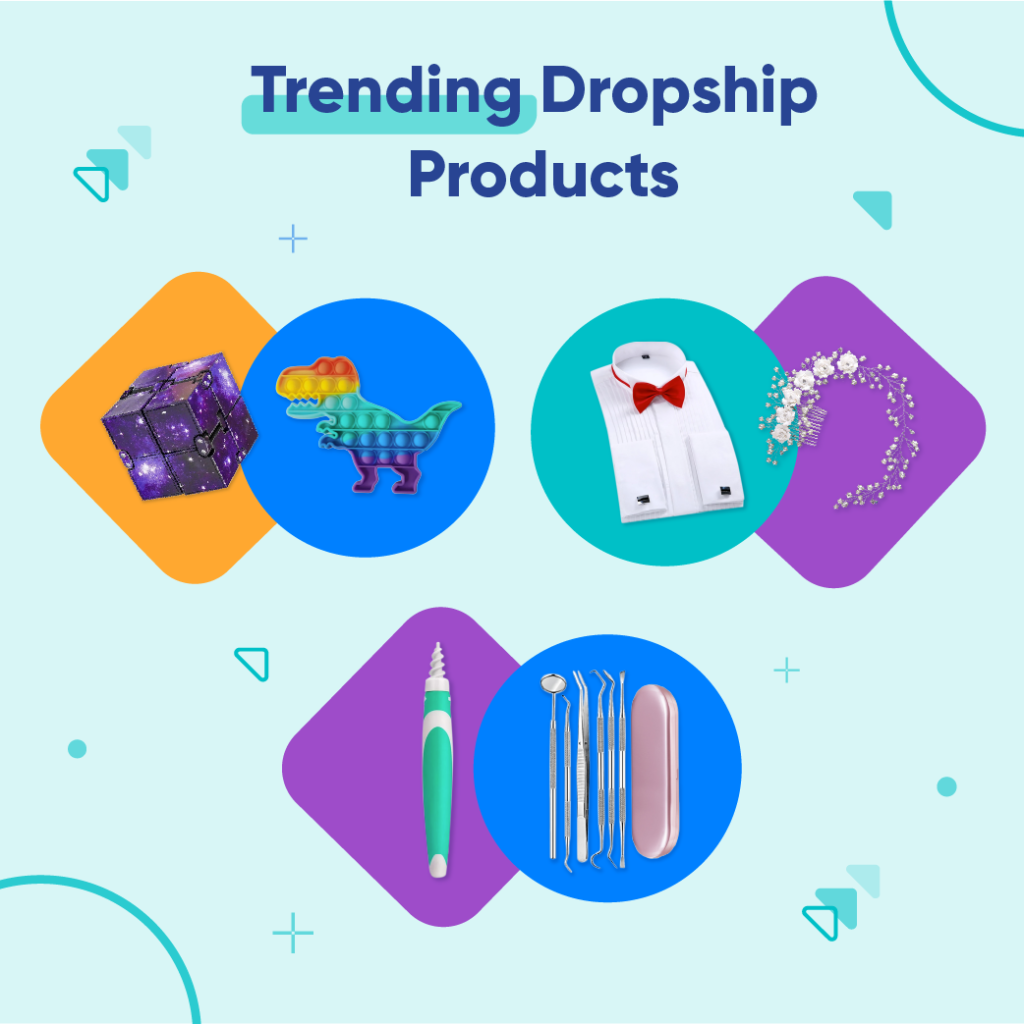 For 2022, a seller's challenge will be curating which product categories are worth adding to their store since more than 100 million products are currently available for sale at AliExpress. Get ahead of your competitors by learning how and where to spot emerging market trends!
Where to spot niche products for your dropshipping store
Every dropship seller will grow to have a preferred method to research and identify product trends; it's a matter of relevance and preference. But, we advise you to try several first, so you can explore each platform's and tool's potential. Here are a few you should check out!
Trend sites
Thieve: Find the best-curated dropship product ideas for your store. Discover carefully organized product category opportunities. Try a few of your discoveries, and you'll more than likely be surprised by the results.
Trend Hunter: This page is refreshed and updated daily, so it's worth looking at whenever you have a chance. Find what's trending in almost every product category in the market, then look for product options that appeal to your niche.
Kickstarter: Get inspired by projects and products real potential customers are funding. If this is not the ultimate product idea validation, we don't know what is! Find products that solve similar problems to those featured on this crowdfunding site and watch your sales grow!
Product search volume
Think with Google Rising Retail Categories: Take a look at how users look for products and which keywords variations they are using, including their search volume. Find weekly, monthly, or even annual search queries for the top trending product retail categories.
Google Trends: This is an excellent free tool to track a specific geographic market's interest in a topic over time. Type the product name you want to evaluate to get an illustrative overview of how this product's Google searches change over time.
Exploding Topics: Scan for trending searches that support your dropship product idea. You can also see the growth rate of each search. Get insight on which topic categories users have shown interest in lately and take immediate action!
Creating a profitable dropshipping niche store
Contrary to building a store around a single product, building your ecommerce store around a niche will increase your chances of succeeding in the ecommerce world. However, it's also crucial that you filter products and suppliers to maintain product quality and consistency while your store is profitable. So, make sure you:
Evaluate high-ticket items vs. low-ticket items profit potential: Decide whether it's worth aiming to sell a low-priced product in large volume or a more expensive option with fewer sales. It's important to consider that higher price tag products are likely suited for a healthier markup, requiring you to sell fewer product units to reach your profit goals.
Focus on quality products: Make quality a priority. It will protect your store's reputation and save you from many headaches, bad reviews, and customer complaints. In addition, selling products that provide real value to your niche customers will help you build healthier relationships with your customer base and lure in referral prospects.
Validate your product ideas: Pivot your ideas as soon as you can, especially when it comes to viral products. Learn how to adapt along the way and keep improving your marketing and sales strategies to suit your target niche market.
Also, don't forget to check out our blog post on How to Select a Dropship Product.
Top 10 dropshipping niches for 2022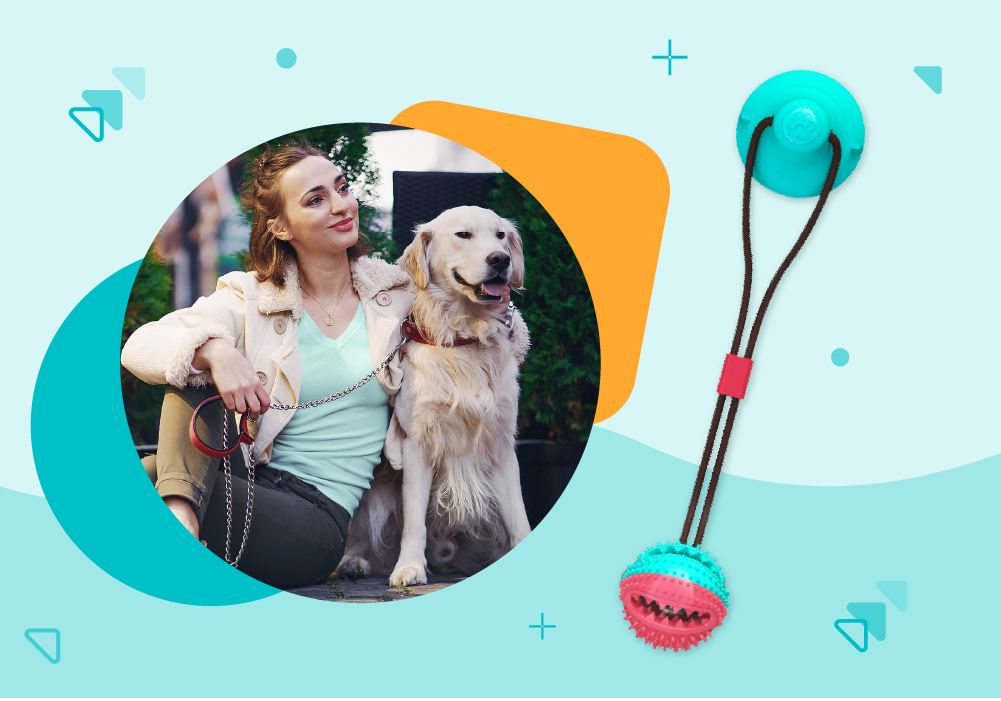 1. Pet supplies
Since the beginning of 2020, the rise of furry companions in consumers' households has radically increased. And that means they need new beds to sleep in, toys to play with, and pet apparel to fabulously stroll in.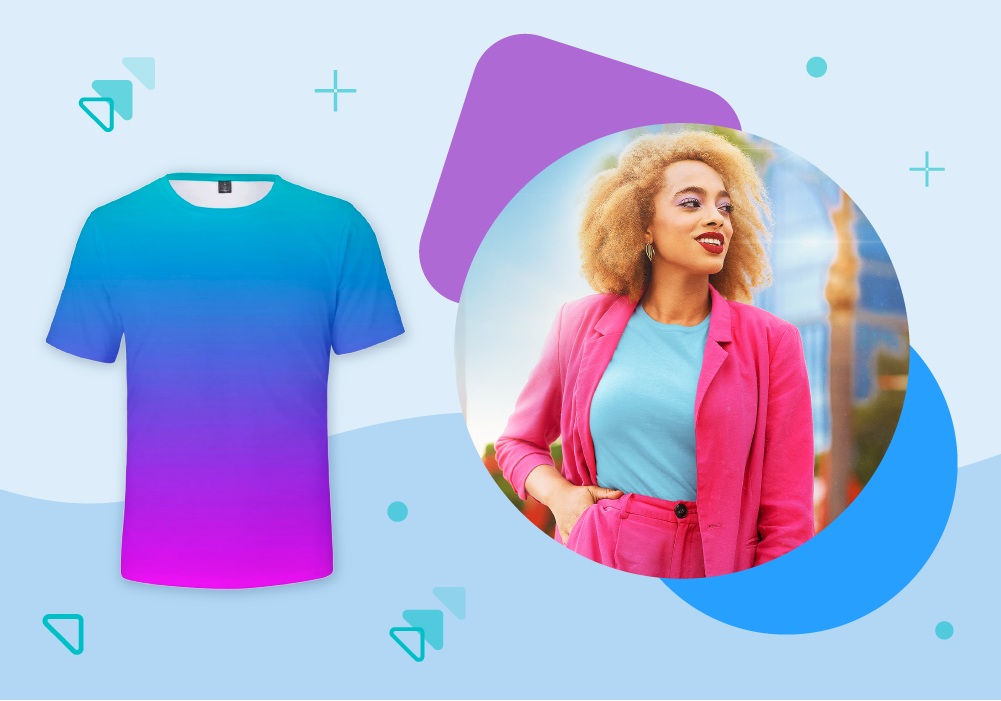 2. Dopamine dressing
We're ready to be seen! As segments of the population are gradually going out again, consumers are leaning into distinctive feel-good colorful clothing, footwear, and accessories to express themselves. Despite the change of seasons, color-filled items are expected to rule in 2022.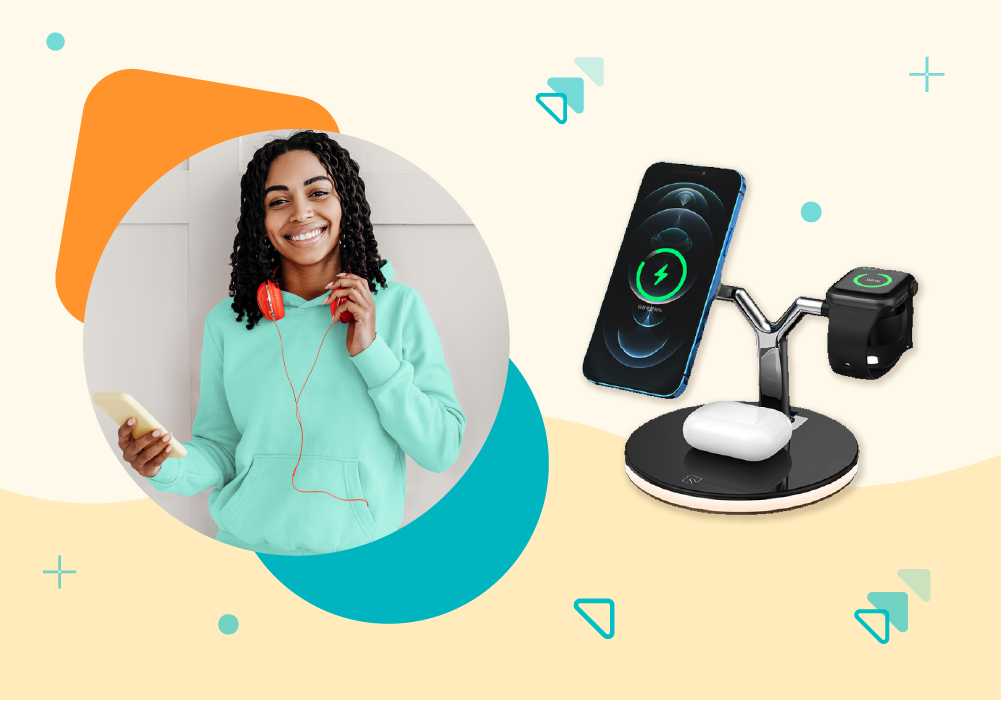 3. Smart tech
It's incredible the impact that minor tech upgrades can have on consumers' daily life. Consider offering cool smartphone accessories, cool earphones, and wireless chargers.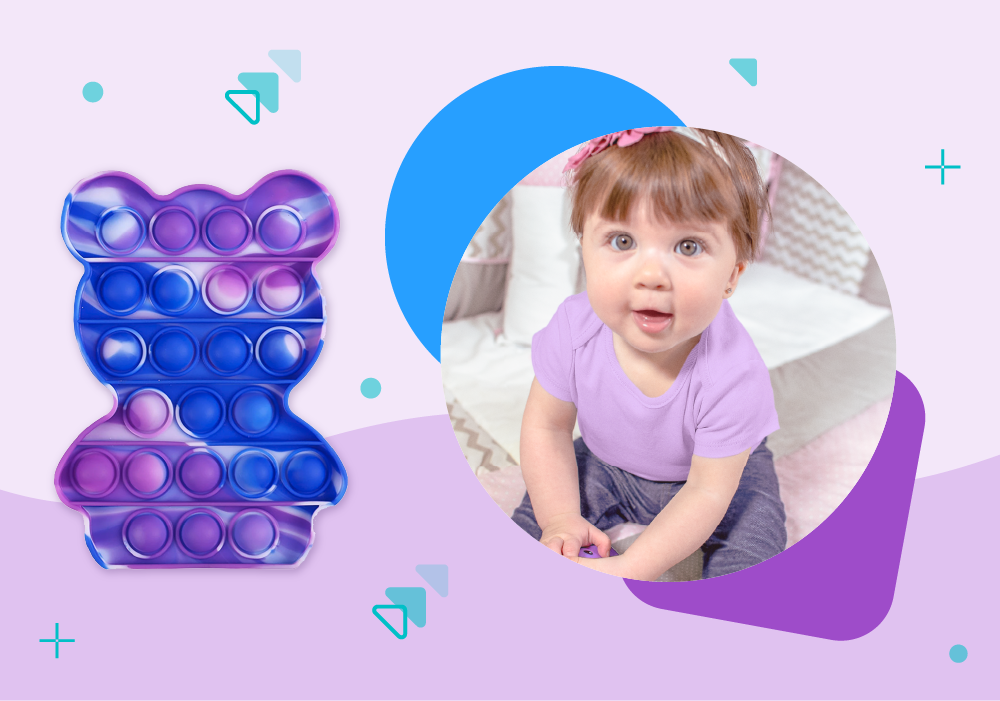 4. Baby fever
The world's current state has influenced this year's baby boom. As a result, more babies will need cute outfits, educational toys, and lots of items for their parents to make homes baby-friendly and baby-proof!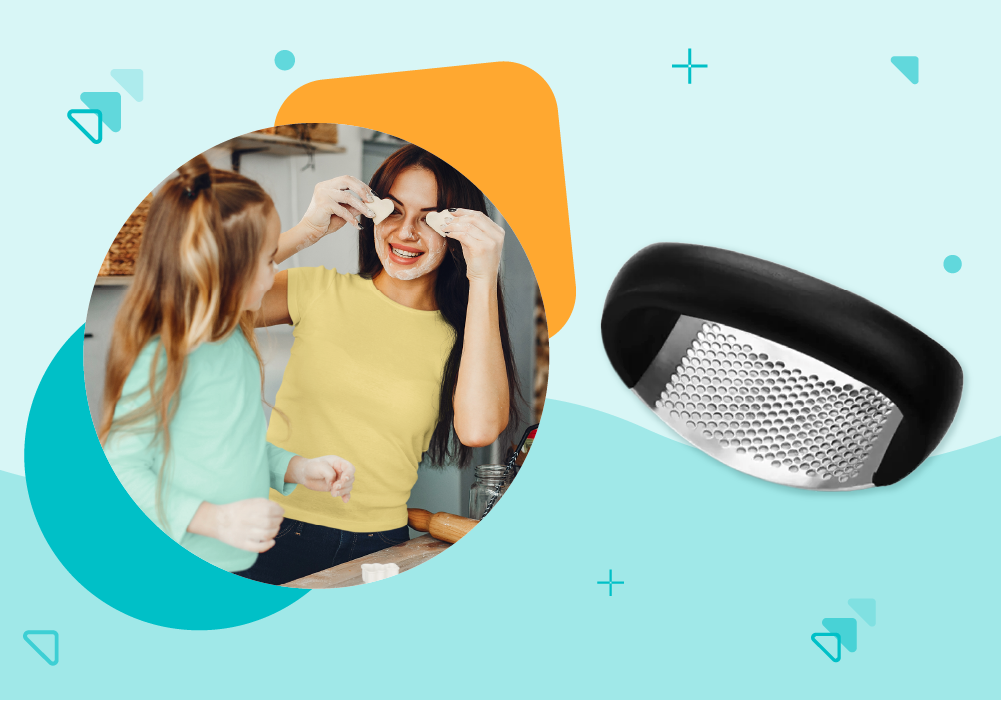 5. Kitchen supplies
It's no secret that experienced home cooks and newbies alike have been hanging more inside the comfort of their homes. As a result, many have found the inevitable inspiration to up their cooking skills and extend their recipe repertoire. Find products that can help out in the kitchen!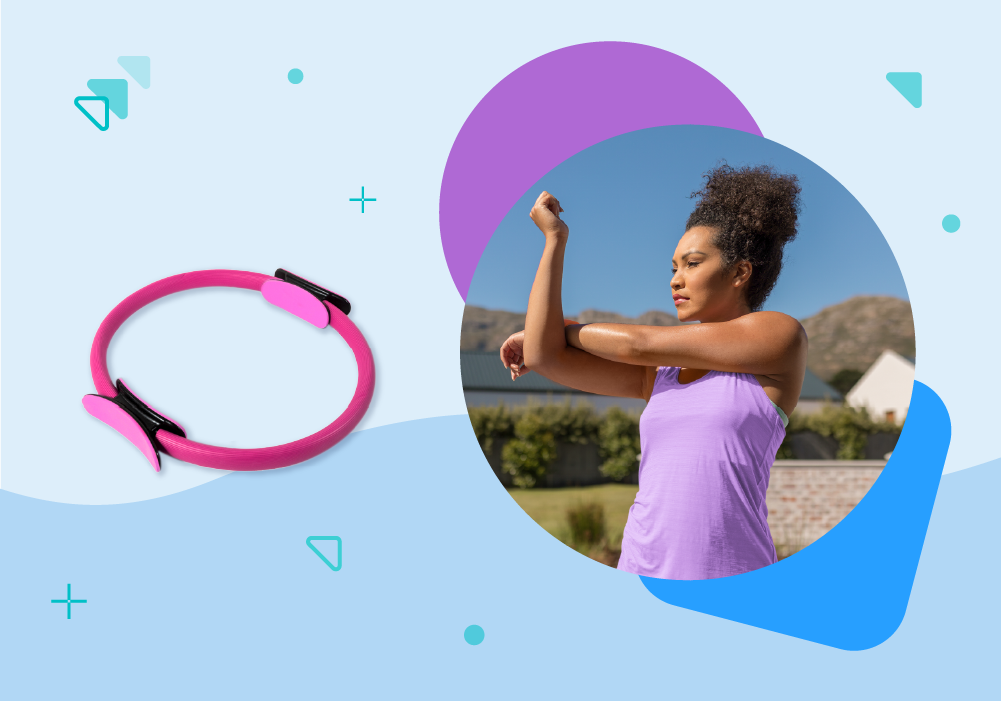 6. Sporting goods
Fitness and wellness products are booming and are expected to continue doing so. Build a store around a specific sport or become a niche's go-to supply for trendy sporting attire and accessories.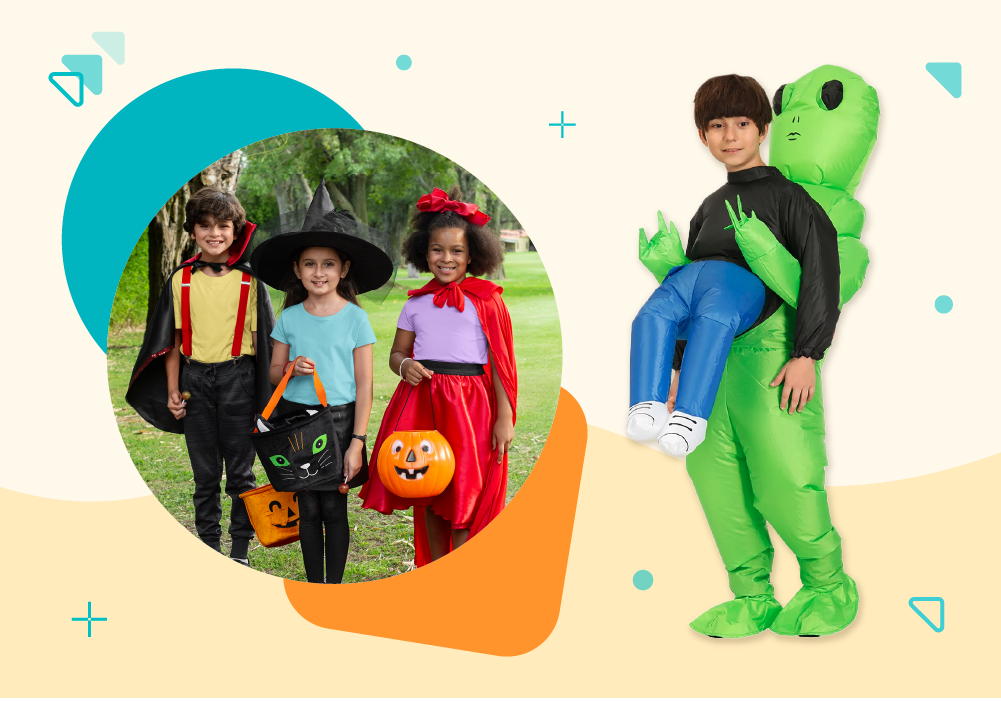 7. Holiday costumes
Playing dress-up isn't exclusively for kids. Offer an extensive selection of holiday costumes for the entire family. If you don't want to rely on a specific holiday like Halloween, you can rotate and update your products throughout the year to consistently deliver the best costumes to your clients.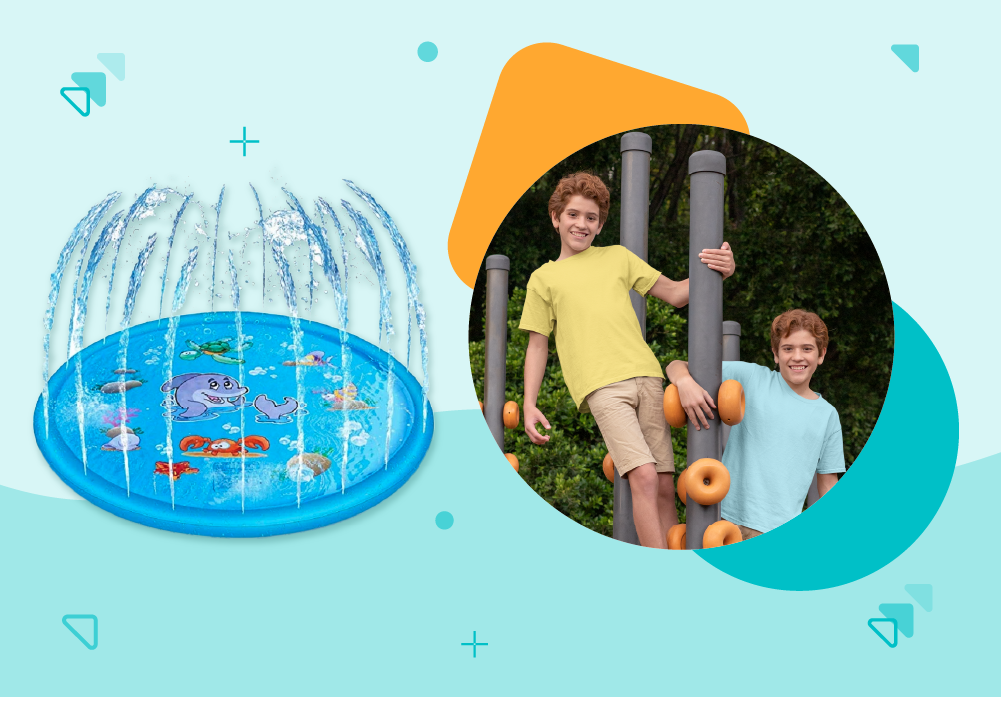 8. Outdoor fun
Get the most entertaining outdoor items in your product selection, like trampolines, kiddie pools, giant outdoor board games -you name it! Turn your store into a reliable source of outdoor entertainment.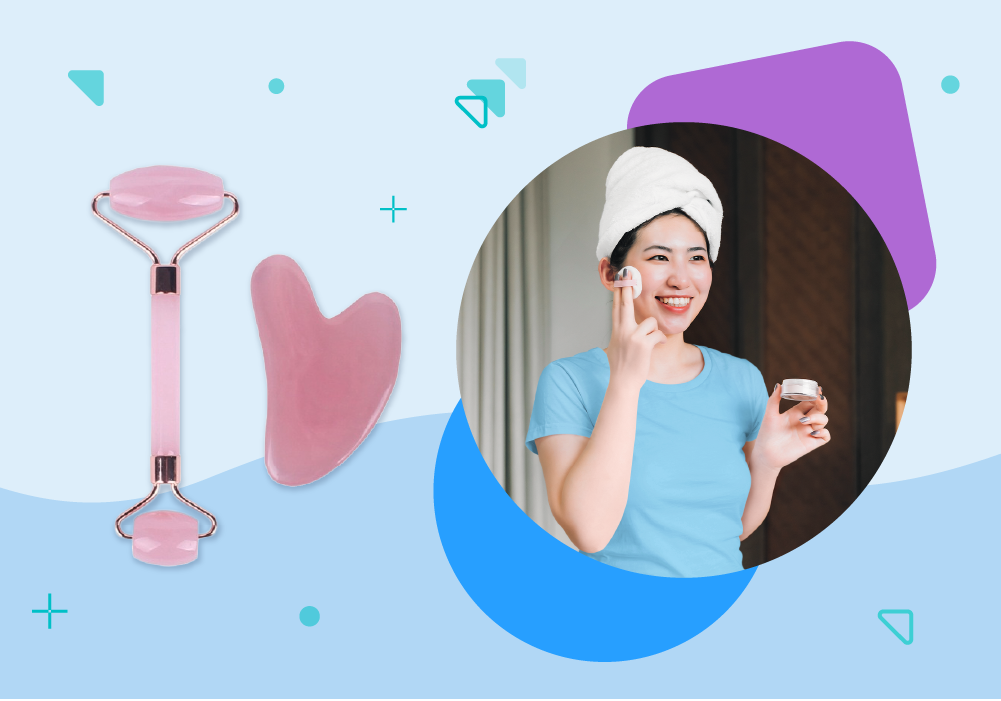 9. Beauty at home
Just because we've gotten used to staying at home doesn't mean our beauty routines have to suffer. On the contrary, self-care is essential, and it's vital consumers have everything they need at home to keep their beauty routines on point.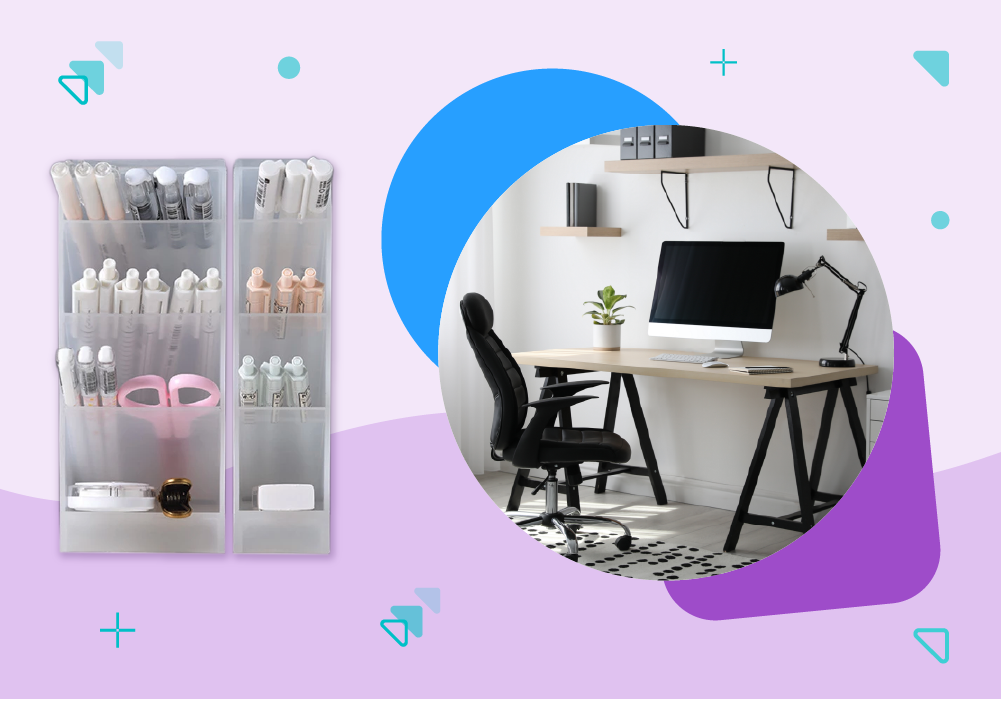 10. Obsessive-compulsive organization
The truth is that most of us aren't minimalists but still enjoy a clutter-free home. However, messy souls need a hand. Offer space-saving organizing containers and accessories for your customers to keep their homes clean and tidy.
Launch your Chip Dropshipping niche store today
Now that you've uncovered what it takes for successful dropshippers to run a profitable ecommerce business, it's your turn to research, identify, and launch your product ideas!
Check out our How to Create a Dropship Listing blog post to start selling your first niche dropshipping products.

The beauty of catering to niche markets is that they can be really, really profitable. Focusing on a niche instead of trying to sell to everyone is a win-win for sellers and customers alike.
A niche market is a segment of a larger market defined by the audiences' unique preferences, interests, identity, or needs, making a niche audience's product preferences different from the rest of the market.
It's essential to keep in mind that each niche will require different products that will be bought for different reasons. So, make sure you cover your niche audience's needs, offer them the best print-on-demand products in the market, and let them add the final touch with Chip's personalization tool.
When designs are created with your customers in mind, your products will resonate more with your niche audience and feel more authentic. Defining your niche market will also make your social media ad campaigns easier to target because accurate targeting will naturally lead to higher conversion rates, and that's excellent for business.
Benefits of niche businesses
Cost-effectiveness: Selling to a narrow target market will make your marketing campaigns more cost-effective, and you'll be able to get a greater return on your investment (ROI).
Less market saturation: You can focus on acquiring as many customers as possible and delivering value so you'll have nothing to worry about when competitors join the game.
More exposure: People with similar interests are likely to be connected in person and through virtual communities. Remember that loyal customers equal referrals! Getting your first customers to talk about will do wonders for a small business.
More than a custom t-shirt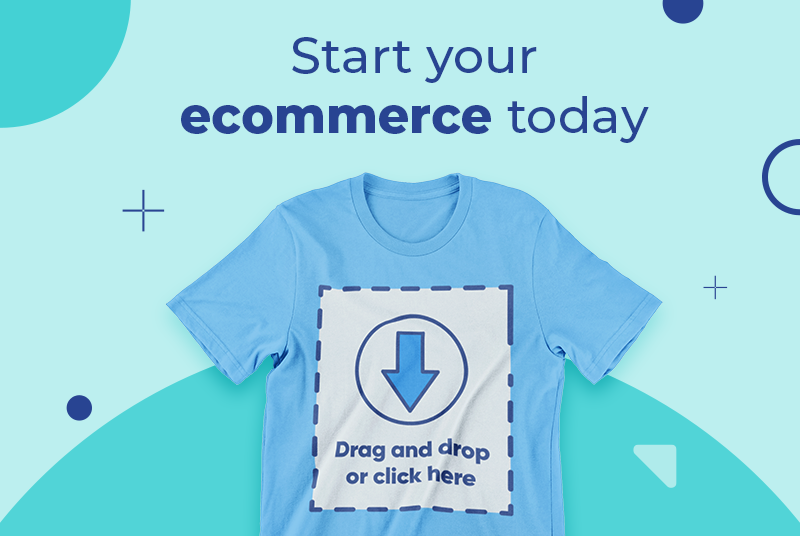 Spoiler alert! You can never go wrong with a custom t-shirt! One custom t-shirt is worth a thousand words.
To be honest, t-shirts of all kinds are suitable for virtually any occasion. However, custom t-shirts aren't the only print-on-demand products you can offer to potential customers, so you're gonna want to take some notes on what's next...
Niche audiences
Niche audiences are extremely valuable to sellers because they're often very engaged with their hobbies and personal interests. Customers are more likely to purchase an item from you if the designs and messages align with their values and overall worldview.
If you haven't decided on a niche yet, here you can find ten ideas to sell popular print-on-demand products successfully to a specific niche audience. Take notes!
1. Matching family outfits & gifts for couples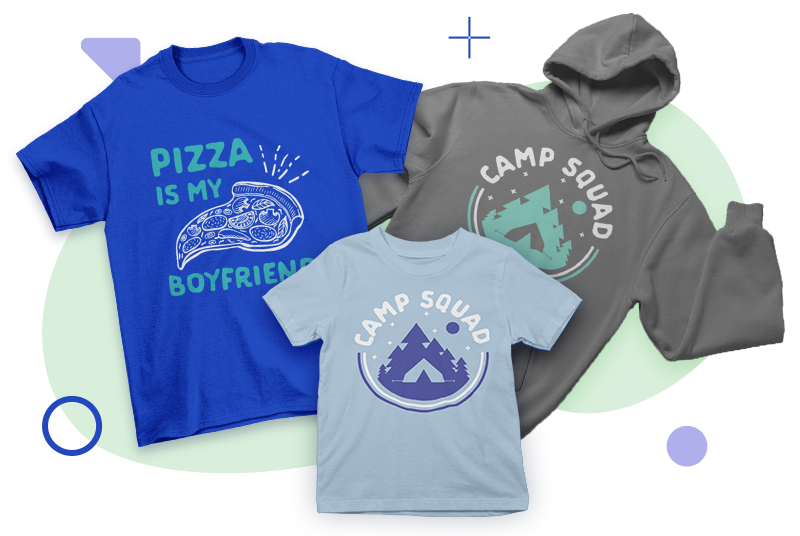 Matching family outfits are great to have in handy for camping trips, parties, and the holidays. Consider every relationship there is in a family and add a design about it.
For example, you can have a design about bonds between a mother and daughter, a grandfather and grandson, sisters-in-law, brothers, cousins - there's just a lot to cover there!
In addition, gifts for couples are a plus to have in your online store. Think about adding custom hoodies or matching t-shirts for couples with loving phrases to acknowledge and share the love birds' thoughts on their significant other. Couples tees are adorable!
Products to start with:
2. Birthdays & zodiac signs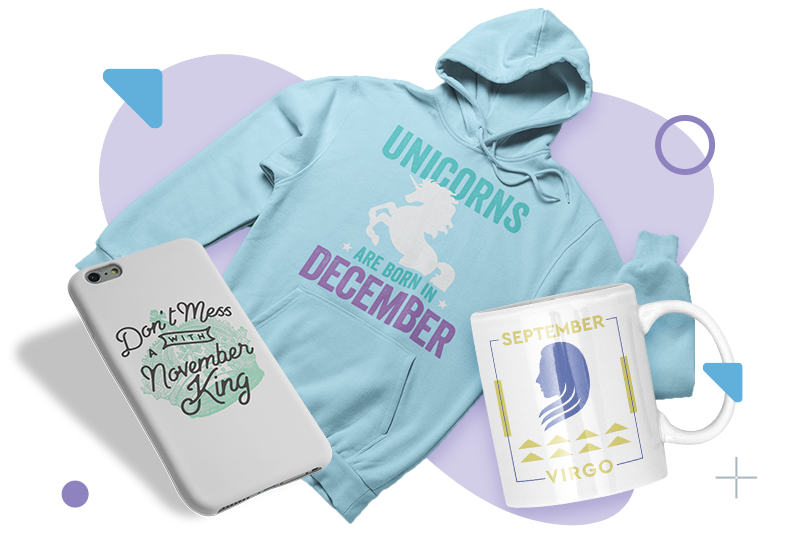 Arthur C. Clarke once said, "I don't believe in astrology; I'm a Sagittarius, and we're skeptical." Of course, birthdays are always cool to celebrate, but when it comes to astrology, let's just say it's a trending topic right now.
Customers love to show off their so-called astrology-themed characteristic traits, and it's going to be your job to put that on a custom t-shirt or any print-on-demand product for that matter. There are 12 months and 12 zodiac signs, so you have a lot of material there already. So, let's get to work, Capricorn!
Products to start with:
3. Fitness & wellness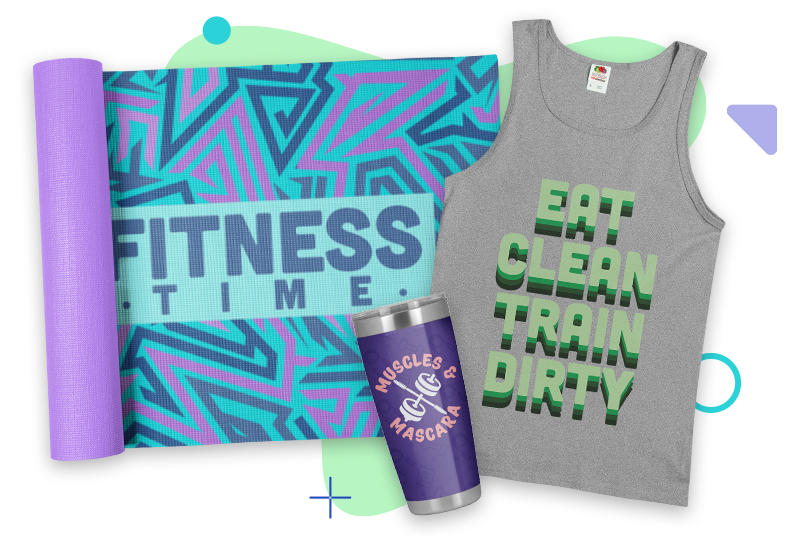 If you're going with the fitness niche, you've just hit the jackpot! Working out isn't just to stay active and healthy, it's a lifestyle, and customers aren't going to let anybody walk past them without making that loud and clear.
Luckily for this niche, you can offer your customers the best print-on-demand product selection for them to share their devotion to their workouts. Whether it's on their activewear, footwear, or drinkware, fitness newbies and enthusiasts will want to see it printed all over their belongings.
Products to start with:
4. Hobbies & passions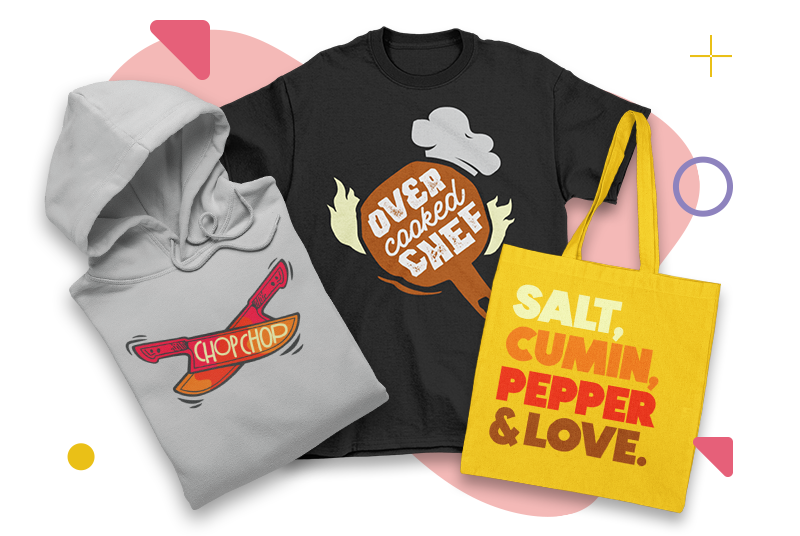 Targeting a hobby niche screams success if you also happen to be into that hobby yourself! Create designs for cooks, ballet dancers, skaters, and painters. Or what about brewers? Passion sells!
Remember that the nature of a hobby is that it's a fun activity that people enjoy in their leisure time. After all, customers are more likely to purchase your products if they have positive feelings associated with that activity!
Products to start with:
5. Animals & pets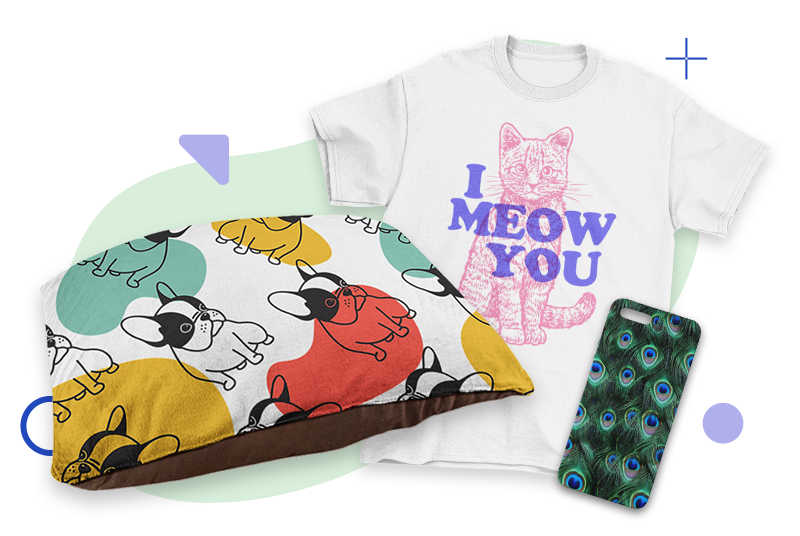 Be pet-friendly! Both pets and owners can enjoy your products in this niche. You can be as specific as you want. For example, you can feature dogs and cats designs on your online store or choose to cater to cat lovers if that's what you prefer.
If it's not pet owners you want to delight, make your store animal-themed and include wild animal designs, sloths, flamingos, and unicorns - all of which are popular these days. You can also mix it up and just have animal prints on a variety of custom-printed products.
Products to start with:
6. Food & drink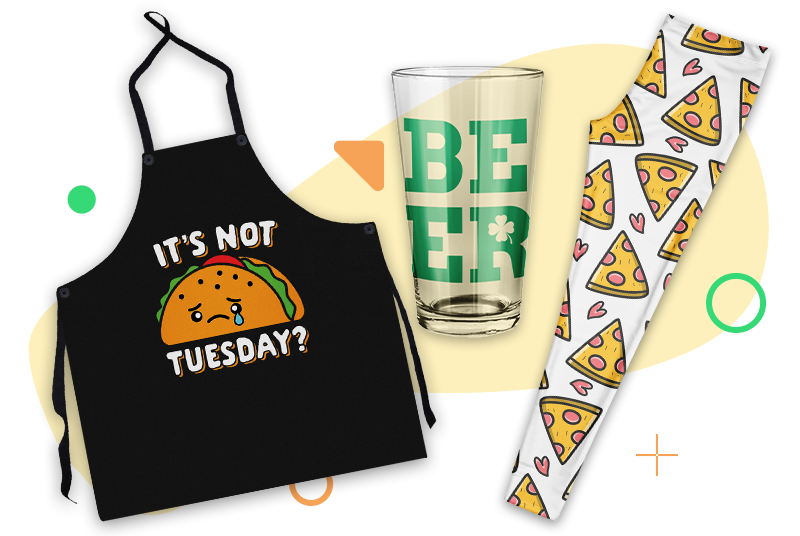 Once a pizza lover, always a pizza lover! This one goes for the foodies! Create delicious designs to pay tribute to your customers' favorite-favorite food and drinks.
Wine lovers are also a niche that continues to rise, and the same goes for people in awe of Japanese cuisine. So, don't be surprised if designs featuring our love for merlot, sparkling wine, or sushi become your next bestseller.
Products to start with:
7. Professions & occupations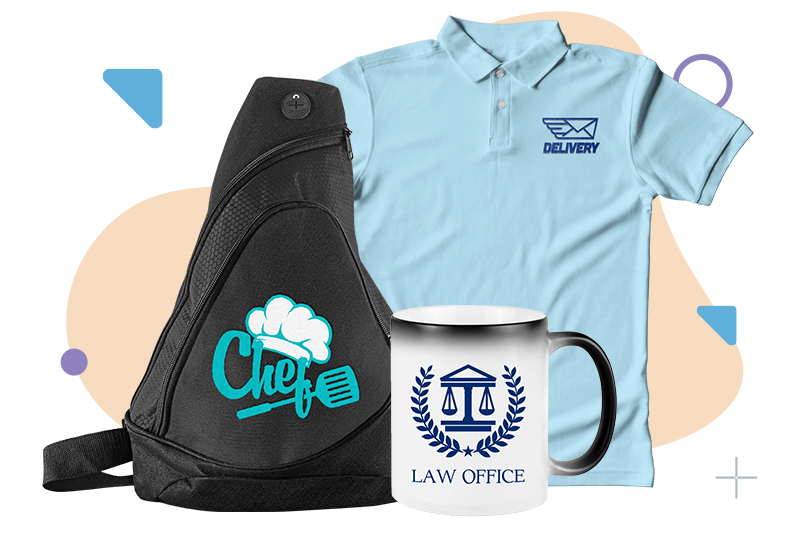 What do you do for a living? Haven't we all been asked that question at one point or another? Create designs that celebrate a specific job. Think about nurses, doctors, or firefighters, for example.
The cool thing about this niche is that friends and family get to buy your products as gifts for their loved ones cheerfully, and the recipients will be thrilled to wear them. So write out of a list of occupations, choose a couple, add your designs, and start selling!
Products to start with:
8. Charities & non-profits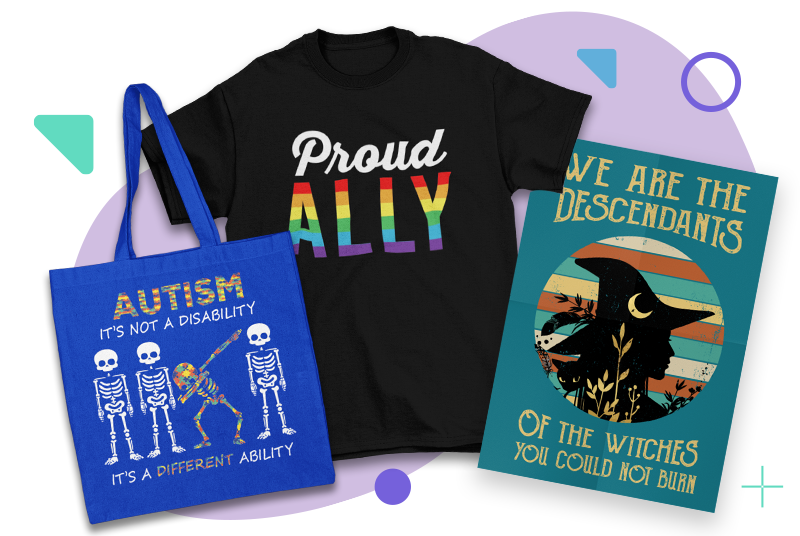 Raise awareness about noble causes your customers care about and support fundraisers for charities and non-profits organizations. In addition, you can add words of encouragement to your designs to stand with those going through tough times.
Add designs made for cancer survivors, parents with autistic children, or animal rescuers. Consider offering custom products to activists so they can wear them daily, to parades and events to support causes like the feminist or LGBTQ+ movement.
Products to start with:
9. Special holidays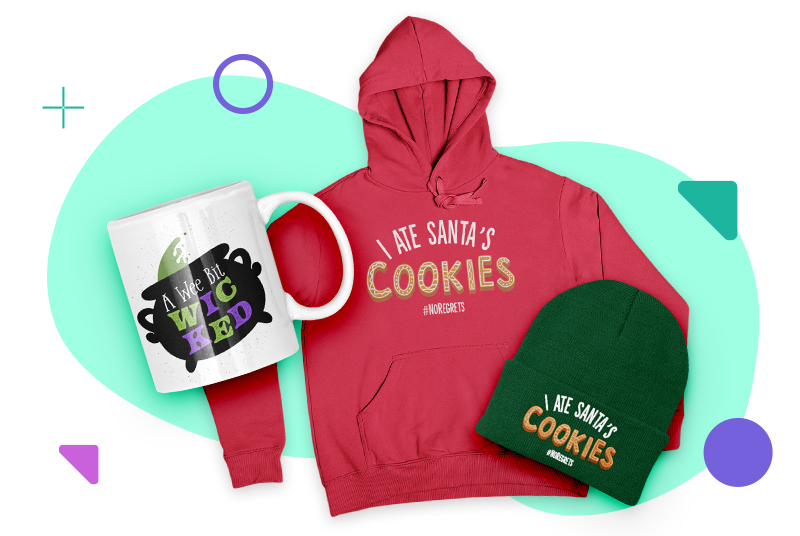 'Tis the season to be jolly! Well, not quite, but you better start planning ahead of big shopping holidays and annual celebrations. Scan your calendar for upcoming holidays and start adding holiday-inspired designs to your product selection.
You can jump on some of these popular holiday trends besides Christmas or Thanksgiving. For example, there's Saint Patrick's Day, Easter, Mother's Day, 4th of July, and Halloween, to name a few. The trick is to start running your Facebook ads ahead of time to lure more customers in.
Check out our Facebook Dynamic Ads Breakdown blog post to better your niche marketing strategy and reach more customers.
Products to start with:
10. Inspirational quotes & jokes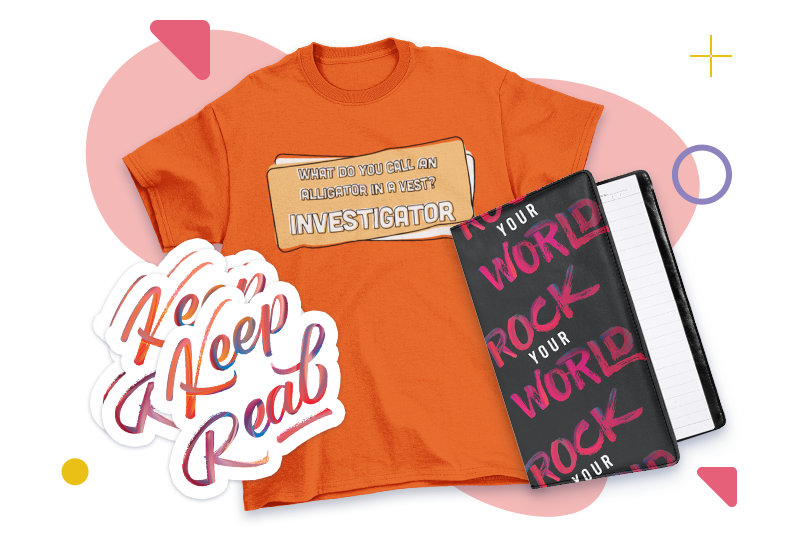 If you find a niche in humor, one thing's for sure, you'll have lots of fun. You can go from basic dad jokes to sophisticated, hard-to-understand nerdy insults. Yes, humor goes both ways. Items with jokes make perfect gifts for family and friends.
There are also the daydreamers, and these customers like to get inspired wherever they go. Add deep quotes to apparel, accessories, and home and living items. Seek inspiration on Pinterest or Instagram.
Insider secret: Quotes and jokes designs are the easiest to create as they don't require advanced graphic design skills. But don't let your design skills scare you away; check out our blog on How to Create Artwork Like a Designer.
Products to start with:
Bonus niche - Decade inspo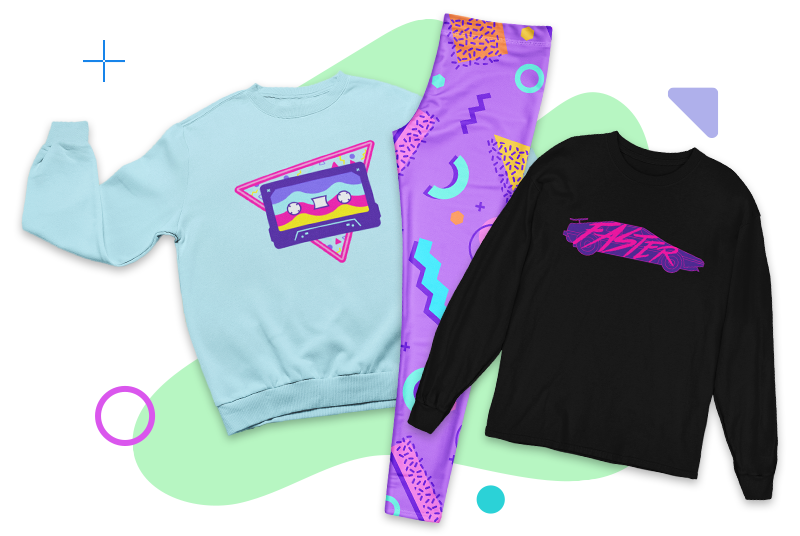 Oh, did we say ten? Here's an extra print-on-demand business idea for you to seriously cash in on! If you thought of the '50s when you heard retro, well, think again!
Yes, the '90s were three decades ago, but trends come and go, and if one thing is for sure, it's that they're definitely back! So, don't be afraid to give it a go with a print-on-demand product collection with the '90s, '80s, and '70s-inspired designs!
So, what's it gonna be? Hip-hoppy designs to honor the 90's? Colorful 80's inspired leggings, perhaps? Or '70s inspired psychedelic prints?
Products to start with:
Selling opportunities for print-on-demand products
By now, you're everything but low on new ideas to create or expand your ecommerce business. You can go with matching family outfits, matching t-shirts for couples, or custom hoodies for foodies. The opportunities are endless!
When starting a niche business, be as specific as you can! For example, if you are targeting pet owners, don't stop there. Say you choose to go with cat owners. Then, go one step further and create products for siamese cat owners. And just like that, you've got yourself a curated niche.
Now that you are an expert on print-on-demand business ideas, it's time you take advantage of every selling opportunity that arises. There are big cash selling opportunities all year round, so make the best out of them!
Explore the full extent of Chip's product catalog to get more ideas for your niche business. Also, be sure to check out our insightful print-on-demand products' selling guides and marketing tips to take your ecommerce to the next level.