Gifts are great, but personalized gifts are better. Why? They show you put a little extra thought into it. Plus, the recipient can't regift it, which makes your gift more sentimentally valuable because it'll stay with them forever. We know finding the perfect gift is hard, and on special occasions, that multiplies tenfold. Be the glimmer of hope in your shoppers' lives by reminding them of these important days with personalized gifts. You can thank us later.
Valentine's Day
The day to embrace loved ones and revel in the joy of togetherness. Valentine's Day isn't just a romantic holiday - your Valentine can be anyone from your mom to your best friend to your dog. Remember, a personalized gift makes it all the more special.
Recommended Gifts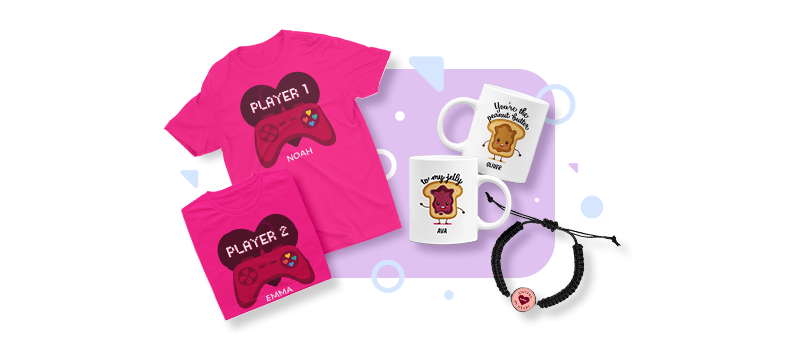 This is your chance to double up on sales. Matching tees, his and hers mugs, friendship bracelets - turn it into an occasion they can enjoy together.
Browse the product catalog: Classic T-Shirts, Ladies T-Shirts, Mugs
Design Inspiration
Keep it platonic or make it passionately poetic with a variety of Valentine's Day gifts for every type of relationship. Need more inspo? Check out our Valentine's Day Selling Guide.
Mother's Day
The day to tell the mother figure in your life what she's always wanted to hear: "I should've listened to you." Mother's Day is a day to shower our moms with (well-deserved) praise and gifts. Express your love in ways that'll warm her heart and make her laugh.
Recommended Gifts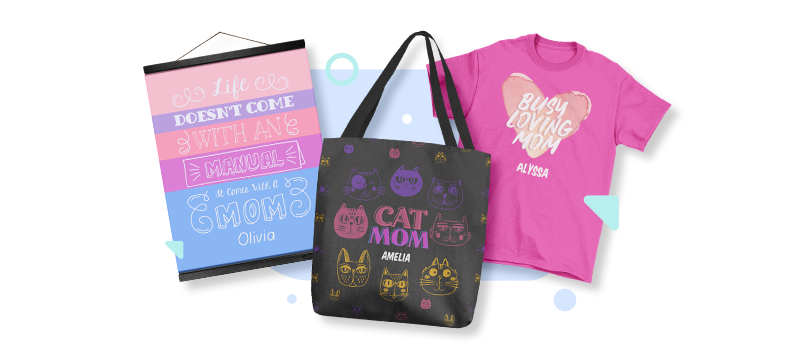 Moms do it best, so they deserve the best on this special day. Check out some of our best sellers, whether you're on a budget or don't want to put a price tag on your love for mom.
Browse the product catalog: Hanging Canvas, Ladies T-Shirts, All-Over Tote Bags
Design Inspiration
Need some help getting those creative juices flowing? Check out our Mother's Day Selling Guide for some fun artwork ideas and tips on creating your own marketing edge.
Father's Day
You know what they say, "The value of a loving father has no price." It's the thought that counts, so get dad a memorable gift that'll mean the world to him.
Recommended Gifts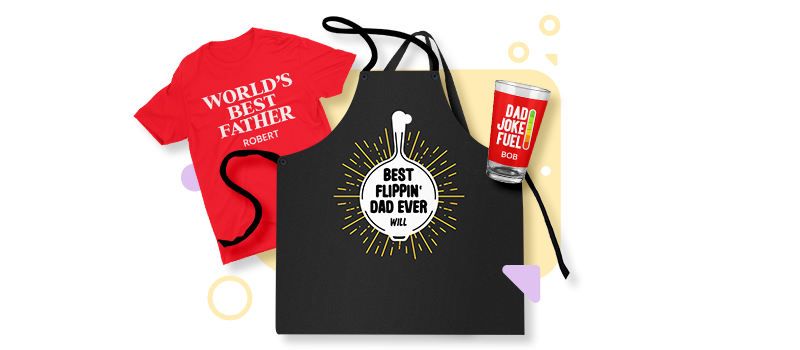 Know someone who's always up for an epic bbq? We do! Dads sure know how to make our Sunday evenings fun. Get your partner in crime the coolest personalized gifts. Check out our recommendations!
Browse the product catalog: Classic T-Shirts, Apron, Pint Glass
Design Inspiration
Awaken your inner creative and find some inspo in our Father's Day Selling Guide. Stay tuned for our latest updates. You won't want to miss them!
Back to School
Welcome to a new chapter! Going back to school is always an exciting experience, especially with a handful of new school supplies. Time to reinvent yourself!
Recommended Gifts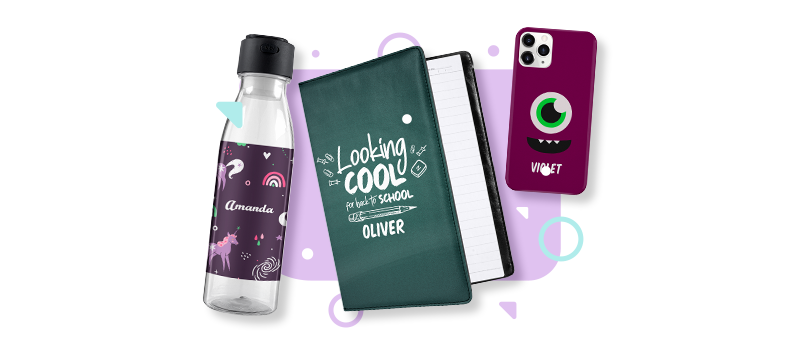 Now more than ever, students actually want to get back to school. Make sure they have plenty of cool notebooks and supplies to show off next fall!
Browse the product catalog: Light Up Water Bottles, Leather Notebooks, Phone Cases
Design Inspiration
You can always count on inspirational quotes and uplifting designs to create products worthy of a perfect score.
Christmas
'Tis the season to be jolly, but everyone is over the obvious I-bought-this-last-minute gift. Making sure everyone gets an unforgettable present won't be difficult to achieve this year. Offer a winter wonderland of personalized products for every family to enjoy, even if some of them won't be getting off the naughty list.
Recommended Gifts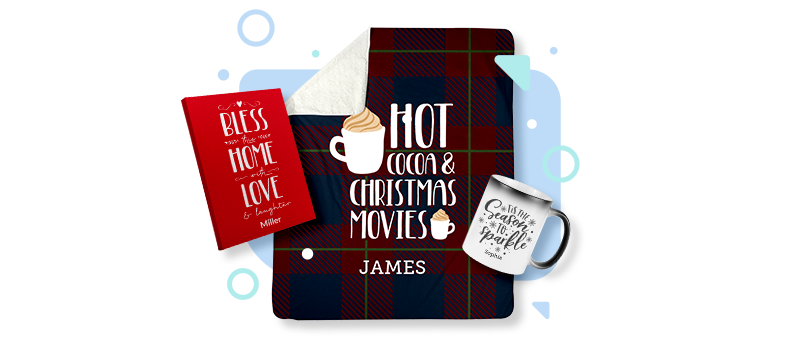 Picture this: Every family member holding hot cocoa, wrapped in their cozy, new blankets, and admiring their latest Christmas decorations. Doesn't get any better than that!
Browse the product catalog: Gallery Wrapped Canvas Prints, Sherpa Fleece Blankets, Color-Changing Mugs
Design Inspiration
Christmas carols are a great source of inspiration. First, they put you in the holiday mood and lift your spirits. Give traditional designs a fun twist. Include animals in your designs, 'cause, you know, they always steal the show. But most of all, remember to keep your designs relatable!
Honorable Mentions
Life is worth celebrating! Make every occasion perfect with a personalized gift. And yes, this means actually putting a reminder on your calendar for your wedding anniversary, kids' birthdays, and baby showers. Make sure your product selection caters to all these celebrations and you'll be getting sales all year long.
Anniversaries
Birthdays
Baby showers
Bridal showers
Retirements
Teacher Appreciation Week: First full week of May
Graduations
National Sibling Day: April 10
National Pet Day: April 11
Best Friends Day (US): June 8
International Day of Friendship: July 30
International Cat Day: August 8
International Dog Day: August 26