With the reputation of being the most downloaded app in 2020 and a global viral phenomenon, TikTok is here to stay. Yet, figuring out how to incorporate another channel into your social media strategy can be difficult. To help you sell more with TikTok, we break down the essential tools this app offers and share some TikTok marketing tips to help you take your business to the next level.
As viral videos continue to rise in popularity and with approximately 689 million monthly active users, it's no surprise TikTok is one of the fastest-growing apps worldwide. Because of its primarily young user base, business owners rarely consider it a marketing tool. However, the app attracts a wide range of people, with 100 million users alone in the US and almost 38% percent of them over 30 years old.
You don't want to miss this opportunity, so check out these TikTok tools to attract more buyers and grow your brand!
TikTok Analytics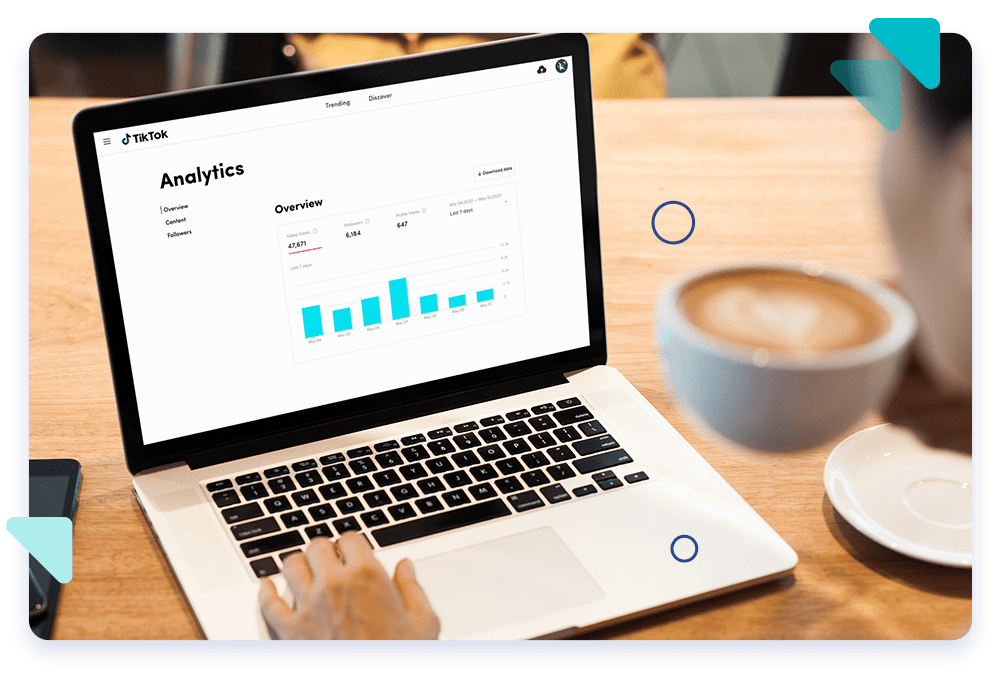 Social media analytics allow you to get to know your customers in a way we've never been able to before. Understanding relevant insights about your content and your audience is key for businesses on any social media platform, including TikTok.
To access TikTok analytics, you need to have a Pro account, which is completely free. You can easily do this by switching it on in the Settings tab and selecting whether you are a Creator or a Business.
Overview: An overall look into your account's general state with essential metrics such as followers, video views, and profile views.
Content: Get a closer look into how your TikTok videos are doing with each post's analytics that will tell you everything you need about their performance. Metrics like the number of plays, likes, comments, shares, and the average watch time will let you compare your content and give you a greater sense of what is working and what's not in your short videos. In this tab, you can also see the traffic source types, which tell you how people find your video, if it was from your profile, or if it showed up in their For You feed.
Followers: This helpful section lets you get a deeper look into your audience. Statistics such as gender, top territories (location), and follower activity will tell if your target audience resonates with your content. This part also shows you videos and music your followers watched and listened to. You can get valuable insights into what type of content your followers are consuming and will inspire you when creating original content for your account.
Having a great understanding of TikTok analytics will help you refine your content strategy and target the right audiences with content they will find engaging. And who knows, maybe you'll start the next viral trend on this video-sharing app!
TikTok for Business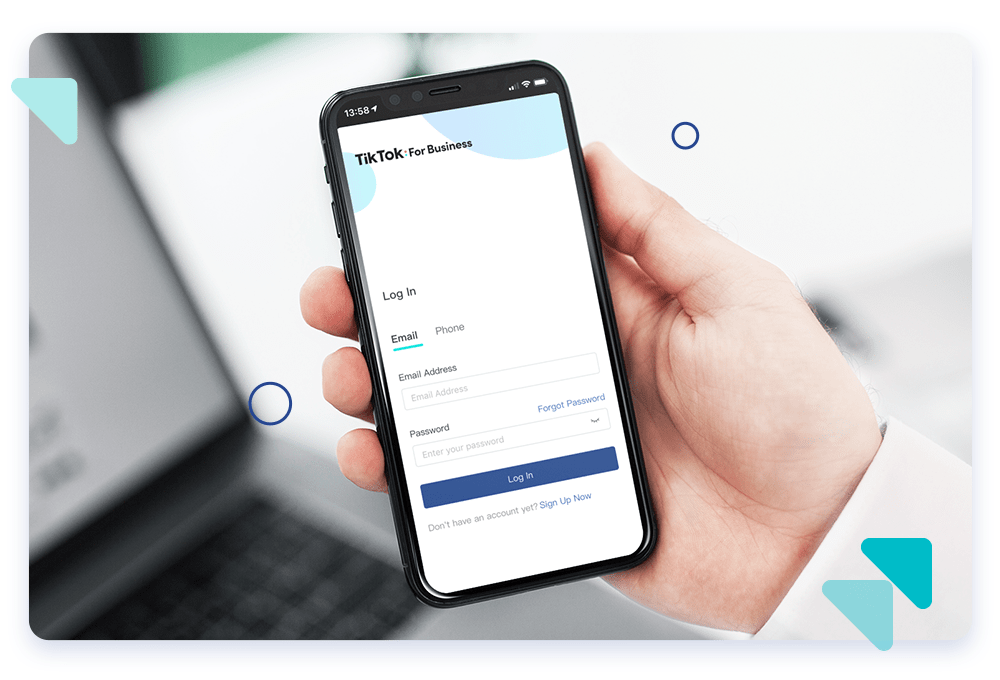 TikTok has become one of the most exciting advertising channels because it has other platforms' scale without being saturated by advertisers, yet making impressions and clicks costs relatively low.
For starters, you'll need to create an ad account on the TikTok Business Center Manager and complete your details. Once you have an account, there are different ad options you can explore:
In-Feed Ads: This type of TikTok ad is inserted into the personalized feed of your target audience. It's a great way to expand your community through fun, informative videos. You can select among reach, traffic, app installs, video views, or conversions as your ad's objectives.
Brand Takeover: These show up upon opening the app as a full-screen video. They can also appear on the For You page as still images, GIFs, or videos and include a clickable link leading to a landing page or a Hashtag Challenge.
TopView: These are the first in-feed posts users see after three seconds and are less invasive than brand takeover ads. They appear at the top of the For You page, and they can be up to 60-seconds of full-screen video with auto-play and sound.
Branded Hashtag Challenge: Hashtags are a huge part of the TikTok experience because that is how they organize the content for the Discover section. A branded hashtag, much like trending hashtags, gives you great organic and sponsored opportunities since they encourage user-generated content that can help you build brand awareness.
Besides these types of ads, TikTok is a great place to use influencer marketing. TikTok offers the Creators Marketplace the official platform for brands and creator collaborations for this specific subject. It is a great tool to find the best creators that match your target audience based on their actual performance data. Plus, it will give you insights into your audience and current trends.
TikTok Business Learning Center & Creative Center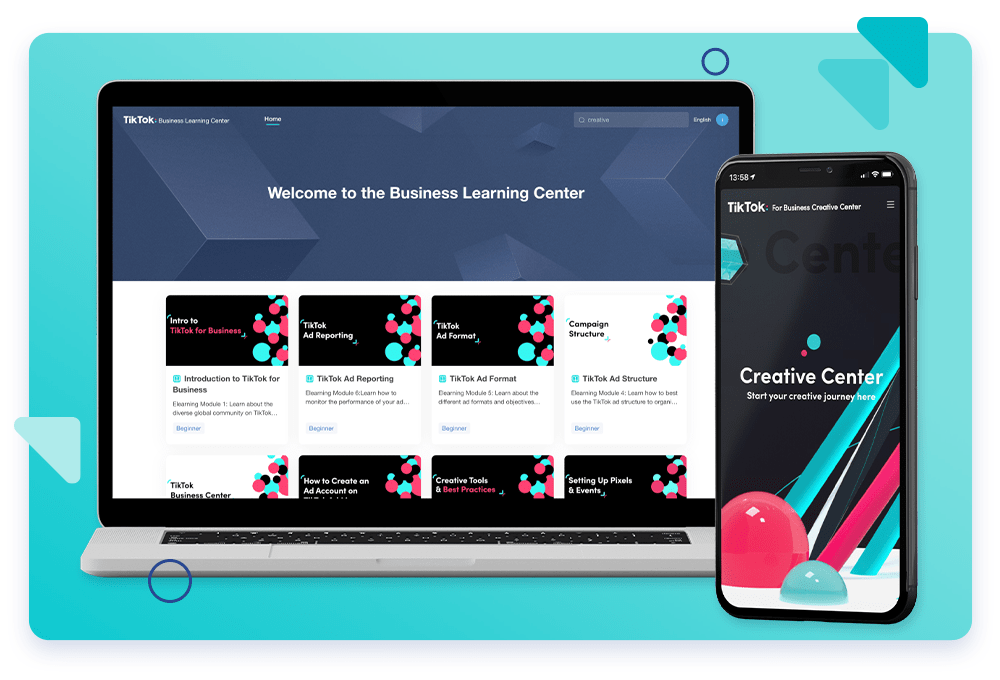 Other valuable tools aimed to help business owners are the Business Learning Center and the Creative Center.
Business Learning Center: This is where to go for courses to understand the app. Some courses offer advice on the basic knowledge of the app, such as creating a TikTok for the first time. Others give you a more in-depth look at using the business manager and provide detailed explanations about the platform's ads. All in all, this is an excellent resource for learning about the app. To access it, you need to have a TikTok for Business account.
Creative Center: This lets you discover the best performing ads on TikTok, gives you insights into popular trends and showcases success stories of users and brands. It's the perfect place to get inspired and create videos that will resonate with your audience.
Business owners know that if you want to stay relevant or show the world what you're selling, you need to keep on top of trends. Once you've created content for your TikTok, you might want to set up your TikTok pixel.

Don't forget to follow Chip for more valuable and practical advice to keep growing your business and start selling your products on TikTok right now!