Now that you're enjoying high profits with Chip Dropshipping, you might be looking to take your store to the next level. Luckily for you, we have you covered, so keep reading to find out how to make the most out of one of Google's most powerful tools.
What is Google Search Console?
Google Search Console (GSC) is a free tool that helps you understand your site's organic and URL performance. It allows you to monitor, maintain, and even troubleshoot your website. It is a direct link between your site and Google's algorithm.
The insights you can get from GSC allows you to:
Measure your site's traffic
Find what queries are driving traffic to your store
Find broken links or errors
Learn which are your top pages
Request URL indexing and removals
As you can see, you'll find useful data you can later use to improve your site, know what products you should offer, and even learn more about your customers.
Benefits of Using Search Console
1. Increase your sales
By learning the queries and top pages driving traffic to your store, you can improve SEO fields accordingly and find new product opportunities. Maybe people are finding your store under "phone charger," but you're not selling that product. So that's your sign to start!
2. Reach new customers
Similar to Google Analytics, GSC will show where your site's visitors are from. With this in mind, you can prepare Facebook ad campaigns targeting these countries. That's it, you have found a new target audience!
3. Fix broken links
As we already mentioned, Search Console will show you any broken links or error status on your site. In addition, the tool will let you know what's causing the issue, so all you have to do now is to fix it.
How to Get Started
Verify your site in Search Console
Follow the steps below to set up and start using Search Console:
First, connect Google Analytics to your Chip store. Find how to do it here.
Once you've connected Analytics to your store, open Search Console.
On the left menu, click on Add property.
Choose "URL prefix," add your custom domain URL, and click Continue.
That's it; you're set!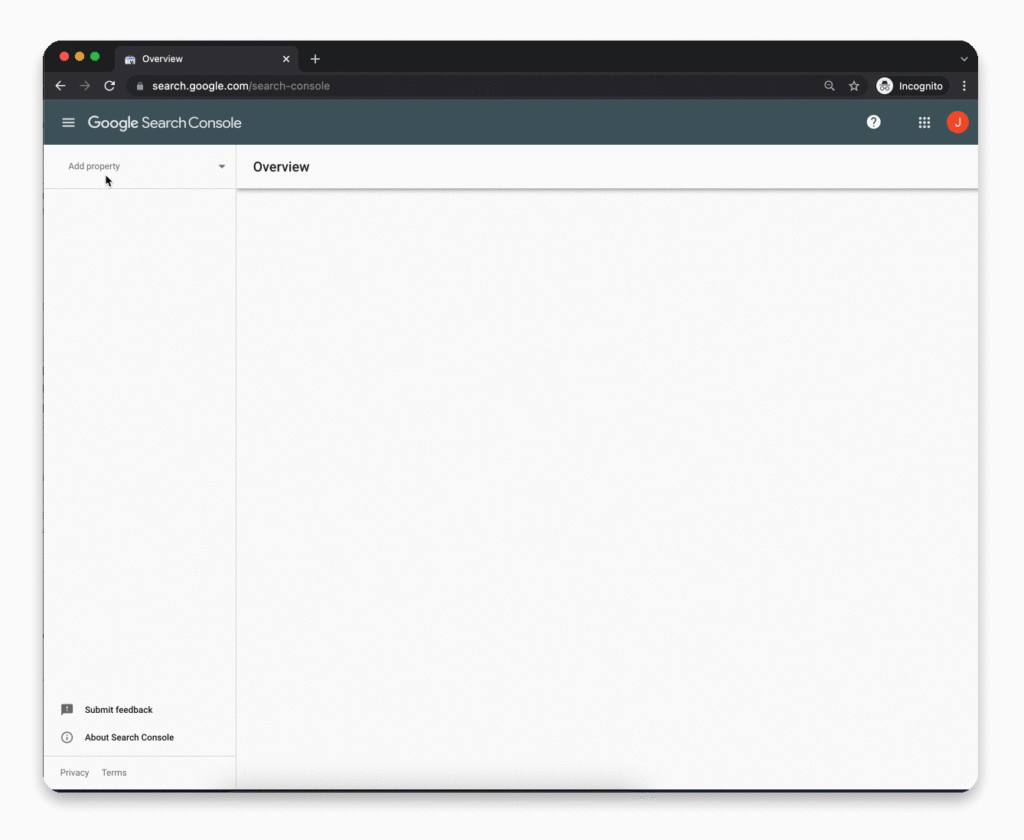 Search Console Glossary
Query - A query is a term that has generated impressions of your store in a Google search.
Impression - The number of times that a URL has appeared in a search result. Consider that this metric doesn't count clicks on the URL.
Click - Each time that a user has clicked on any URL after doing a search. It doesn't include paid Google results.
CTR - Click-through rate is the percentage of licks divided by Impressions, multiplied by 100.
Average position - The ranking of your website for a query in a specific range of time.
What insights should you focus on?
Performance
In this section, you'll find Total clicks, Total impressions, Average CTR, and Average Position. For each of these metrics, you'll see:
Queries
Pages
Countries
Devices
Search Appearance
Dates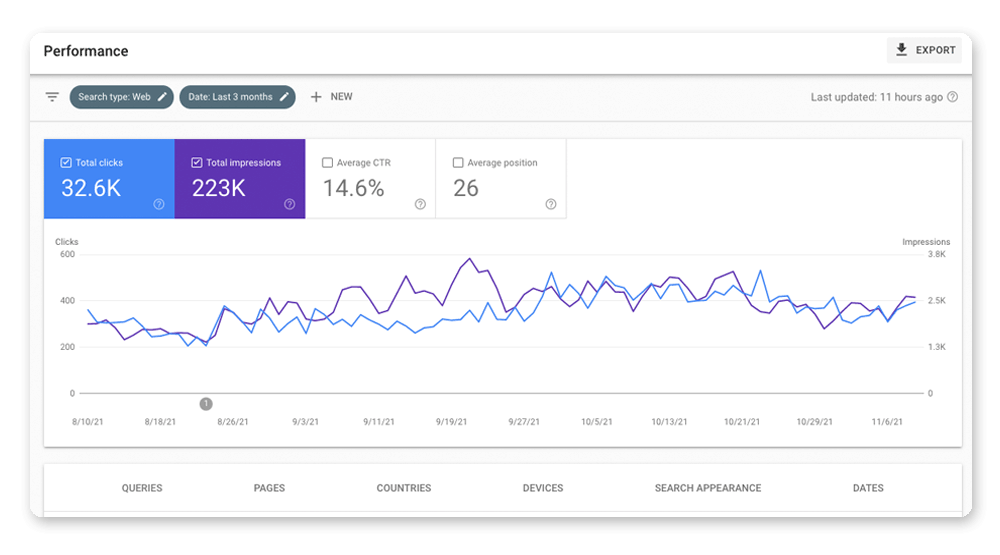 You can filter results by Web, Image, Video, and News. Compare these results and select the range of time you're interested in.
URL inspection
This is one of the best tools on GSC. With the URL inspector, you'll be able to find any link that might not be indexing.
What does it mean? You've probably been adding new products constantly, but Google's algorithm takes a while to show new URLs on its search results. So if you find any URL that is currently not indexed, you can make an indexing request directly in GSC.
This can help to index a new URL faster, which translates to more traffic to your store!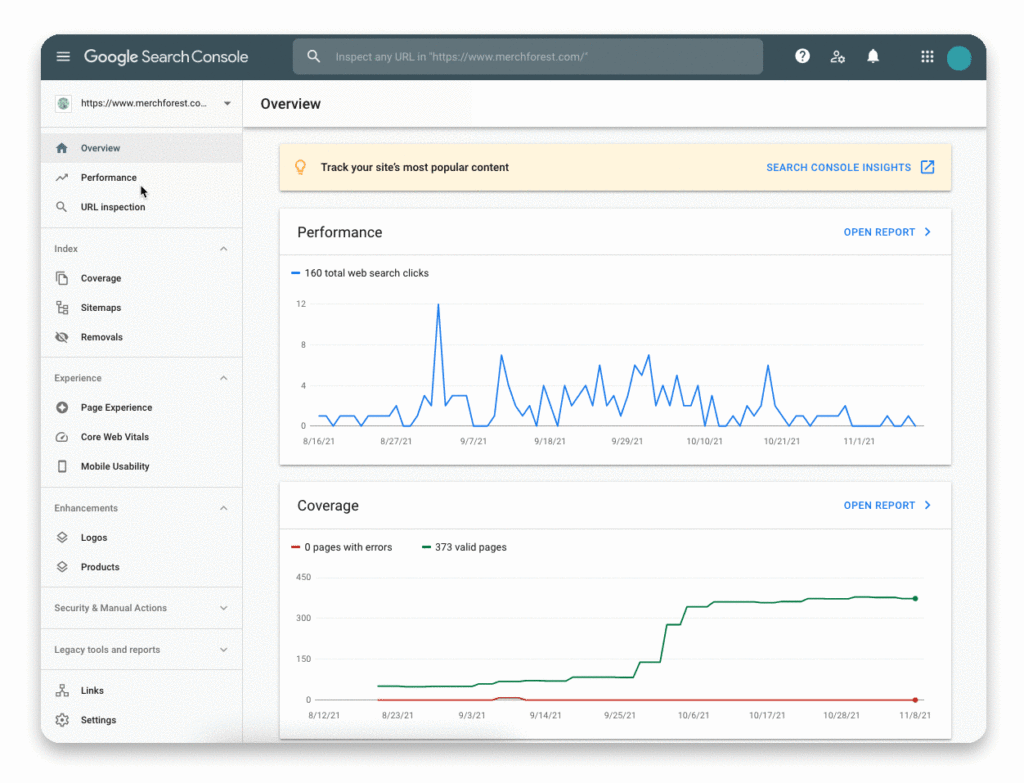 Keep the sales growing!
Finding new products, optimizing your website, and monitoring your results and sales is a never-ending process, but with Chip, you're not by yourself!
Keep learning more about Google tools and SEO: