Welcome! Every week, we'll be sharing the latest Dropship updates and bug fixes right here. Click below to share your thoughts and vote on the next features we build.
For all other questions, reach out to us at support@chipchip.app.
January 03 - 14, 2022
Search bar for dropship listings
Finding your dropship listings has never been easier. Because you asked for it, now you can save time searching through all your products using the new search bar on the dashboard.
All you have to do is type a word in the search field and click on Search to show all listings with that specific word. Then, to go back to see all results click on the Clear Search button.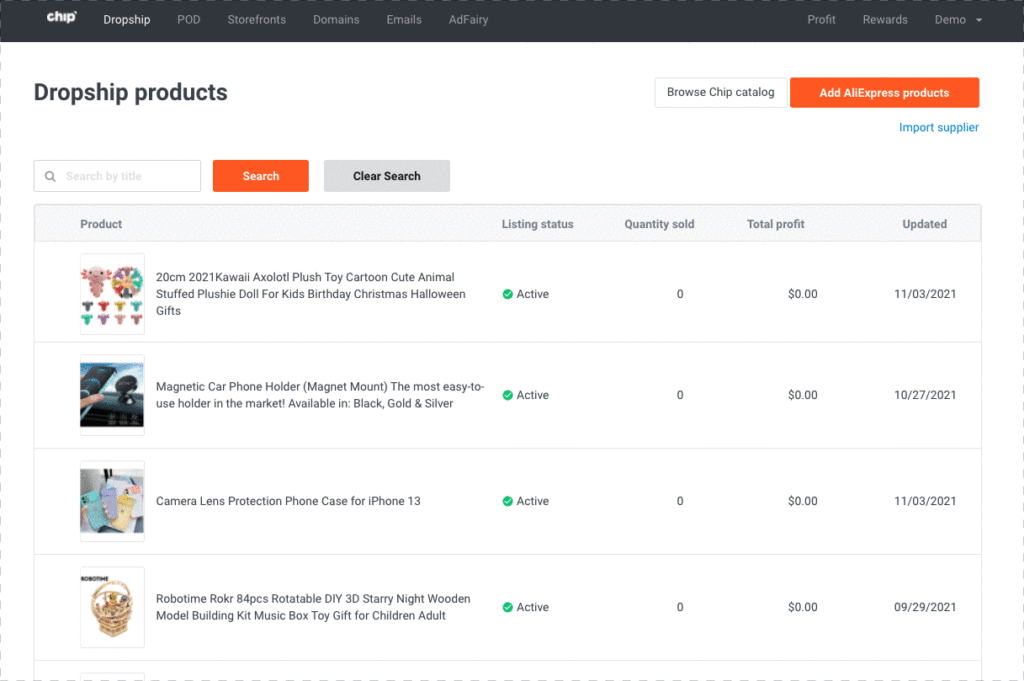 Import supplier button
Can't find the items you want to sell on AliExpress? Now you can request new products and share your product information with us. Just enter the information in our new form clicking on Import supplier directly on the dashboard so we can manage the orders and the inventory for you! Check out the product request form here!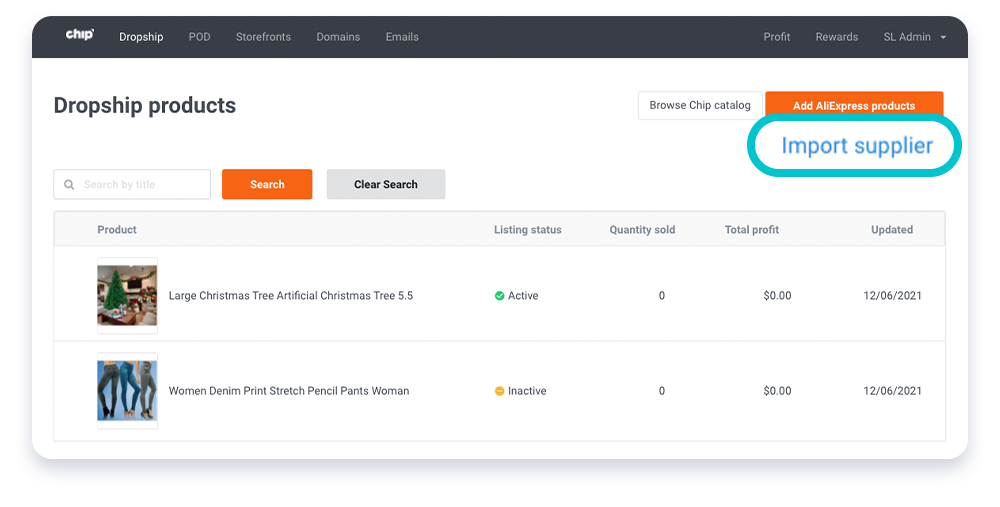 Dropship catalog 2022
Good news! You can now access the dropship catalog 2022 more easily by clicking on the new Browse Chip Catalog button in your dashboard. Click here to see the latest catalog!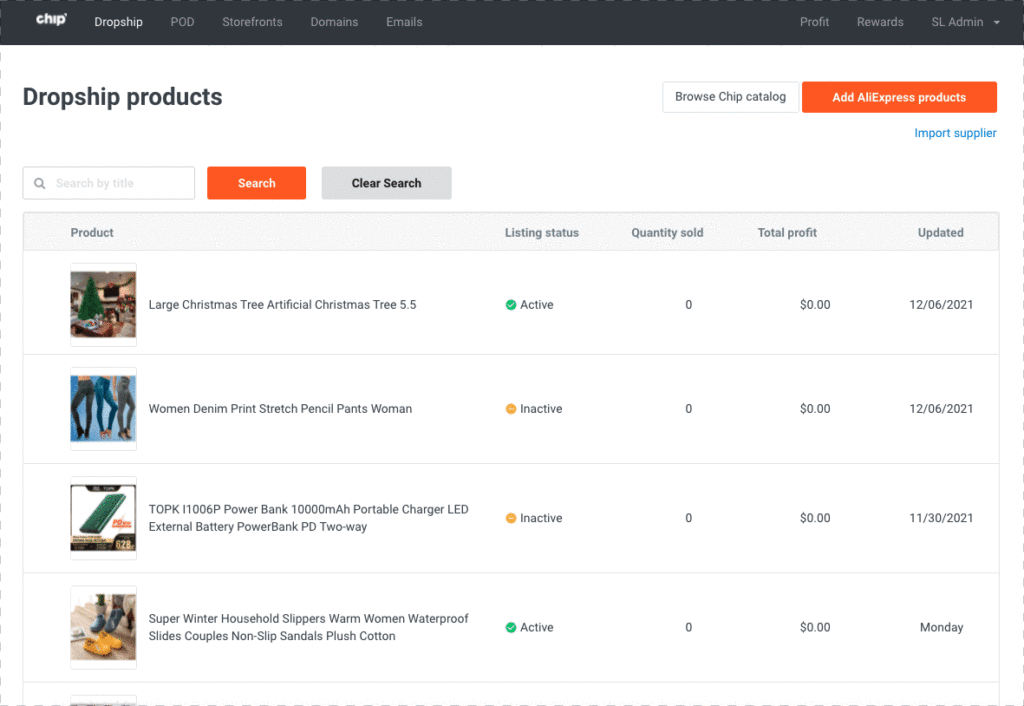 We'll continue regularly updating our catalog with direct links to the top trending dropship products of the moment plus product recommendations from our suppliers to help you succeed with your Chip store.
✍️ Pro Tip: Import our recommendations, sell them, and get a 5% rebate at the end of the quarter!
Dropship What's New 2021