Welcome! Every week, we'll be sharing the latest Dropship updates and bug fixes right here. Click below to share your thoughts and vote on the next features we build.
For all other questions, reach out to us at support@chipchip.com.
November 11 - 25, 2021
Dropship Catalog
We understand that finding great dropship products to sell can be a big challenge in keeping a successful business. Well, you don't need to worry about this anymore! With Chip, you get access to our new dropship catalog with direct links to the latest best-selling products on AliExpress.

This catalog will be updated regularly with top-selling items on Facebook, plus exclusive recommendations from our suppliers.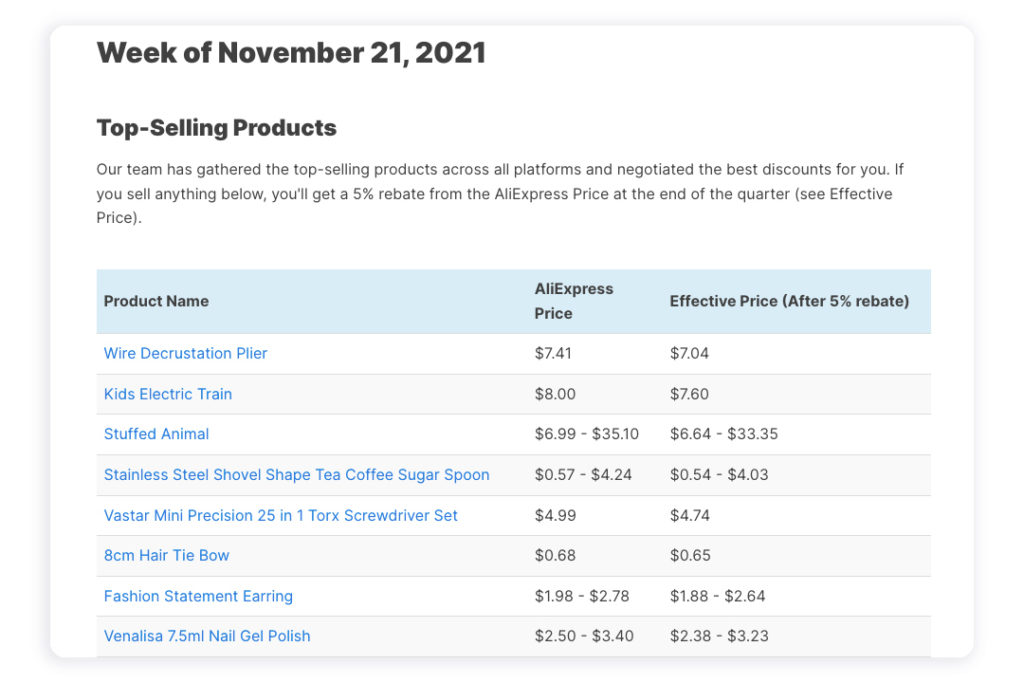 The best part is that we have already negotiated the best prices for you with the suppliers, so if you import our recommendations, you'll get a 5% rebate at the end of the quarter!
Because of the holidays, we will slow down on new feature improvements and focus on fulfillment during this season to provide you with the best service.
We wish you the best for this holiday sales season. May you reach all your selling goals with Chip!