Competition is no longer something to be afraid of, yet it is an inspiration source. Knowing other players are offering what you sell validates the fact that a niche wants to buy it.
When you're first getting started or are looking to renovate your business, it is interesting to see what your competitors are doing to identify what's successful for them and replicate it for your store. Of course, with your personal touch.
What is a Spy Tool?
Spying tools are marketing tools that help you check on your competitor's digital performance, just like real espionage. A well-done analysis allows you to identify their weaknesses and strengths to find business opportunities, as well as spotting best-selling products to dropship.
Remember: These tools are for informational purposes only! Stealing work from another seller is considered unethical.
What Spy Tools Can Tell You
Not all tools are equal, and this is where the magic happens. It doesn't matter what your budget or purpose is, you will find a platform that fits. What kind of information can you get from spy tools? Here's an overview: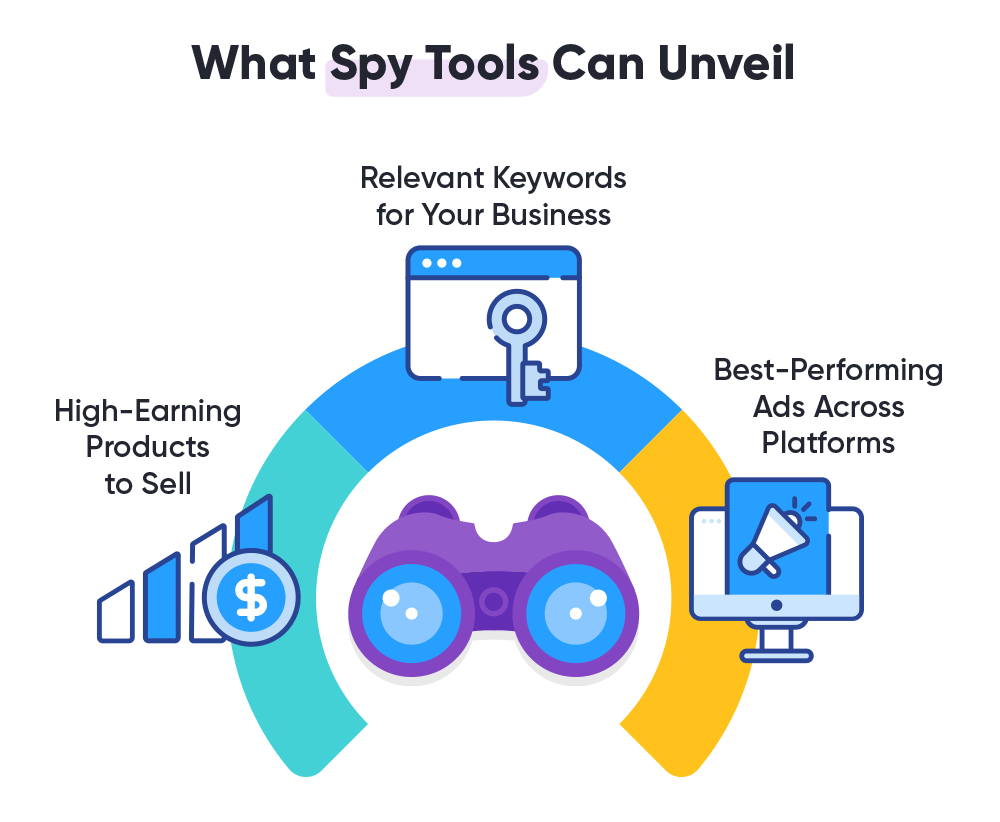 There are a ton of platforms that do the trick, but our team has reviewed them and came up with a list of the best spying tools for ecommerce based on the data they collect.
Trending Products
Constantly refreshing your store generates expectancy and projects a very up-to-date image among your customers. Spy tools can help you identify trendy products before anyone else! So you might want to check out these first:
Best Dropship Spy Tools
Our Power Sellers have revealed their deepest secrets, and these are their favorite tools for product research:
Niche Scraper – Analyze thousands of items every day to find high-earning products, trusted AliExpress suppliers, and ad examples for your business. Run a quick test on competitors' stores to reveal their traffic data and sales estimate to understand the market better. It offers a free trial to get started, then a $49 USD monthly fee plan to enjoy more features.
Ecomhunt – Get a daily curated list of new dropship-potential AliExpress products, their estimated profit margin, and the total number of stores that sell them. You can also track performance over time and monitor sales to detect selling opportunities! Enjoy these insights for free or step up your game for $29 USD monthly.
Sell The Trend – Just as its name states, keep your store updated with the latest trendy products on AliExpress. This software allows you to access a database of rated suppliers to get the quickest shipping possible, explore an extensive collection of goods, and access data of successful stores. Enter this dropshipping gold mine for $39.97 USD per month, after a 7-day free period.
Best Spying Tools for Print-On-Demand
Don't worry if you've gotten a bit blocked creatively, checking on successful POD products can help you expand your horizons. Keep an eye on what's buzzing with these two:
DMMSpy – This easy-to-use software displays the latest products published based on keywords. So type your niche, filter the search, scroll down, and get inspired for your next best-selling designs! You can get started for free or pick one of their four pricing options.
SpyPro – Enter your buyer persona's description and interests to find successful products for a specific niche based on social media interactions. Look around, and gather ideas to create winning artwork for your store. This platform offers three subscription plans you can work with.
✍️ Pro Tip: Find answers within! Being a Chip seller has its perks, one of them is their print-on-demand and dropship product catalog, which features best-sellers every week.
Best-Performing Ads
New to the advertising world? About to launch a new campaign? Get some research done first. These are two options to work with, depending on your budget:
Keep an eye on high-converting ads in the industry, track and find ad ideas and queries to optimize your strategy across different platforms. This tool is free to use but offers three different paid subscriptions you can choose from.
Find successful campaigns filtered by keywords, advertisers, and publishers to discover ad trends, traffic sources, and browsers targeted. But that's not it, AdPlexity also helps you track profitable ecommerce products and stores. It offers a single plan with a $199 USD monthly fee.
Relevant Keywords
Pretty cool name, right? And that's exactly what this tool is all about. Analyze your competitors' ad copy effectiveness, SEO and PPC keywords, and search rankings on Google and Bing. Insights like this can only guarantee higher traffic, more qualified leads, and an increase in your conversion rate. Start monitoring for free or select one of their four paid plans.
Get inside your competitor's mind by checking on their traffic, promotion strategies, and keyword and backlink gap. Find keywords to work with, track brand mentions, and analyze the performance of your accounts vs. theirs. Create an account for free or get access to their insanely professional features by subscribing to one of their plans.
✍️ Pro Tip: Include essential keywords in your Custom Domain to boost store traffic. Learn how to do it on this blog post!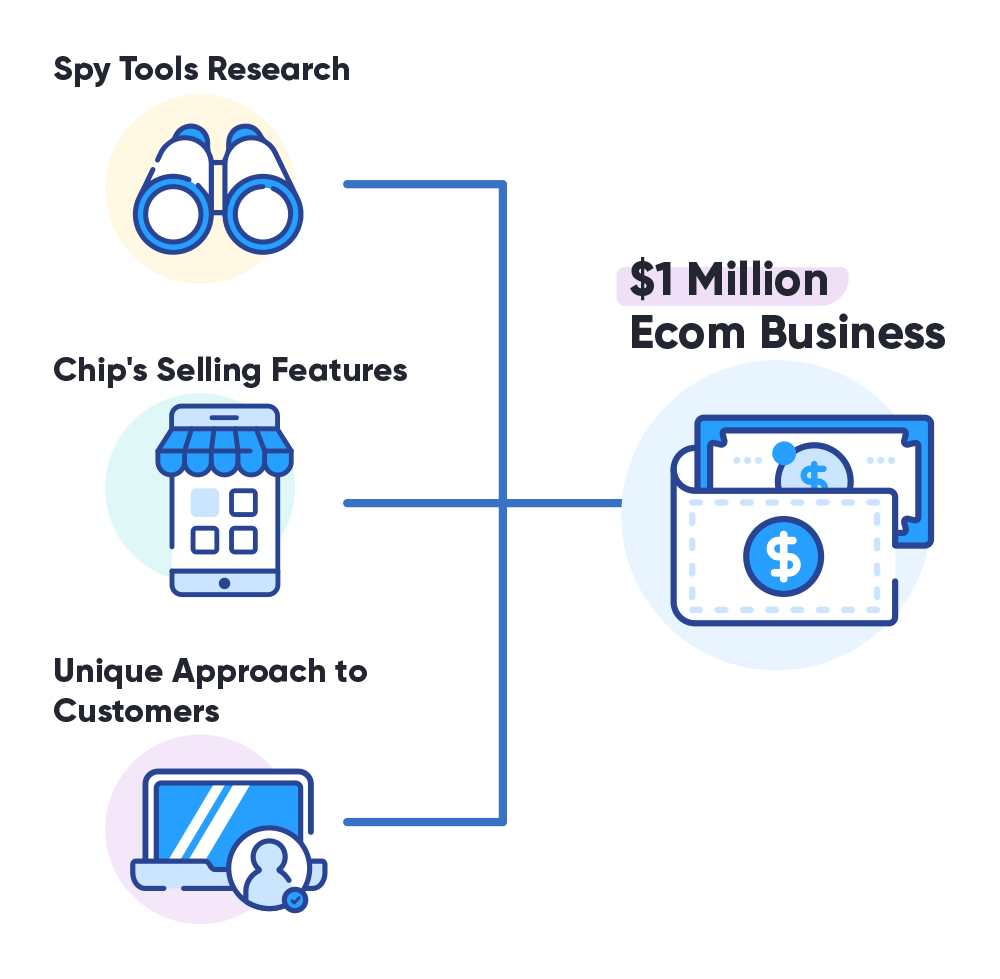 Bring up the stalking skills and make them pay off. Take your time to research, add winning products your niche will buy and identify growth opportunities for your business across all channels.