We know we need to show love and appreciation to our dads all year, but having a specific day to celebrate our fathers makes it unique.
This Father's Day 2022 is even more important because families can reunite again after two years of the pandemic, so everybody's looking for the best father's day gifts.
Having this in mind, you'll need to prepare your store for this special day, and we'll give father's day gift ideas according to the different types of fathers out there. Are you ready?
The Perfect Gift According to the Type of Father
The Affectionate Dad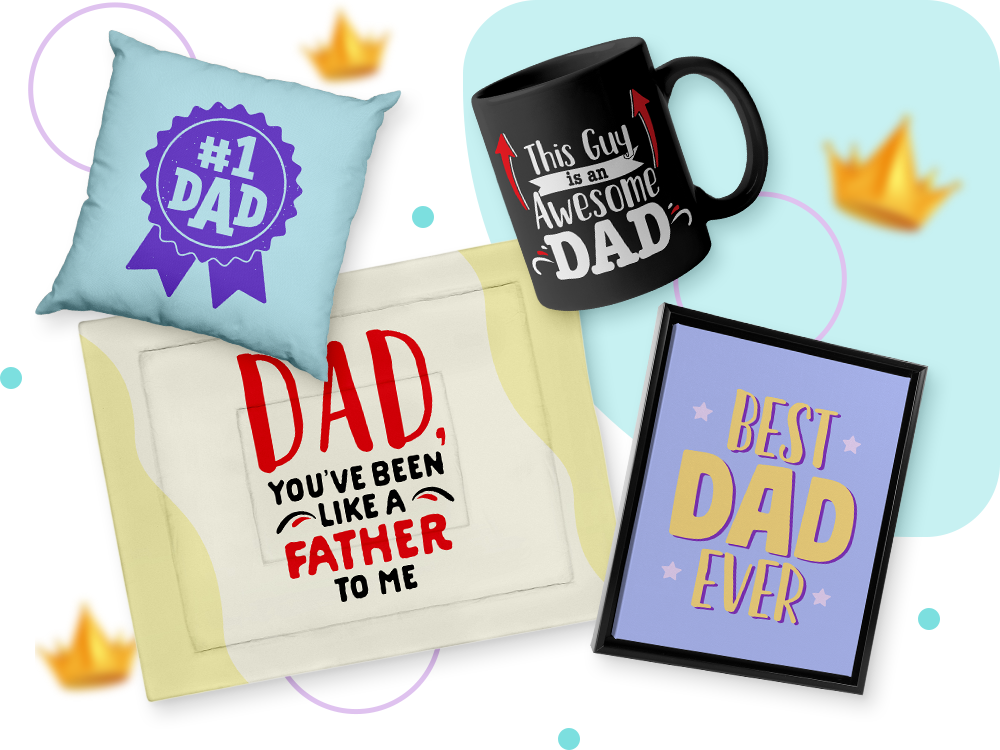 This type of Dad has a heart of gold and melts for every personalized item he's gifted. Print-on-Demand products are the perfect gift you must add to your store.
Make sure to create some celebration-related designs, and also, you can personalize them with this tool.
These are some excellent ideas to sell this day:
The Sport Dad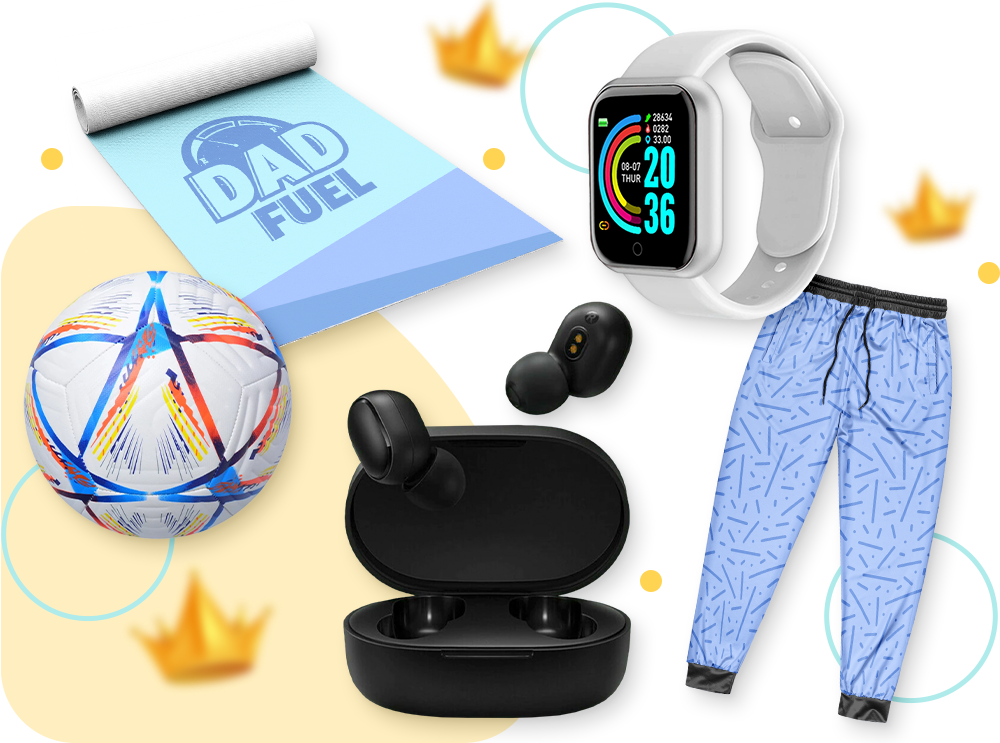 This is the type of Dad that loves to go running early in the morning, visits the park every weekend to play football, and probably is a super fan of the NFL!
Some of the best gifts ideas for him are:
Print On Demand
Dropship
The Intelectual Dad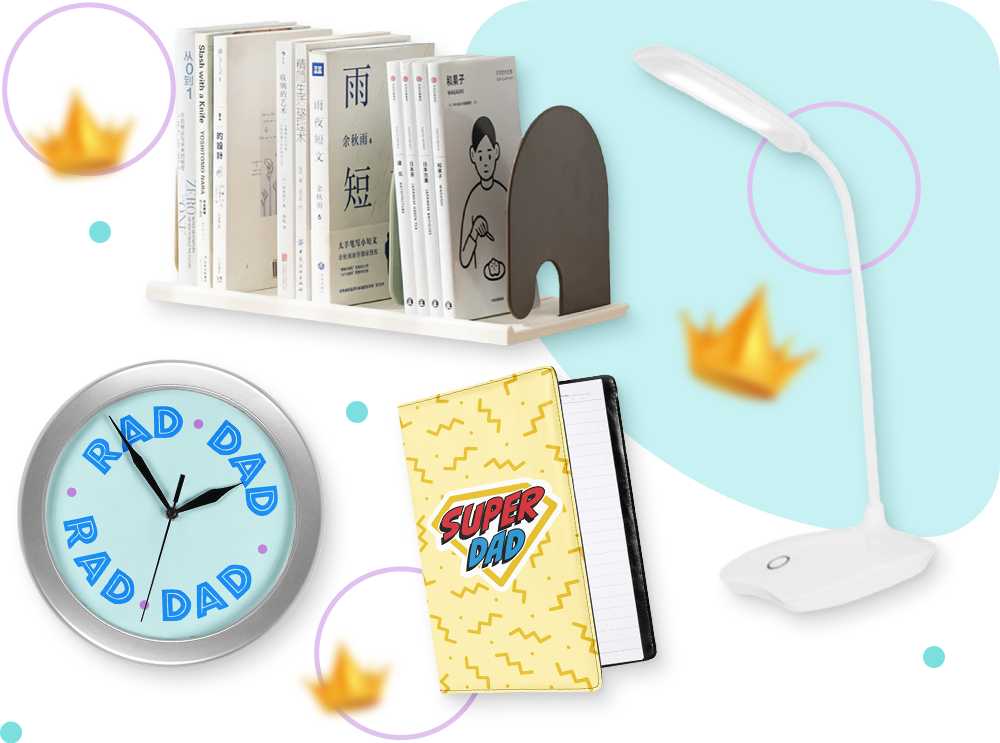 What could you get for the type of Dad that never stops reading and looks like he knows everything?
Probably it would be:

Print On Demand

Dropship
The Home-Stay Dad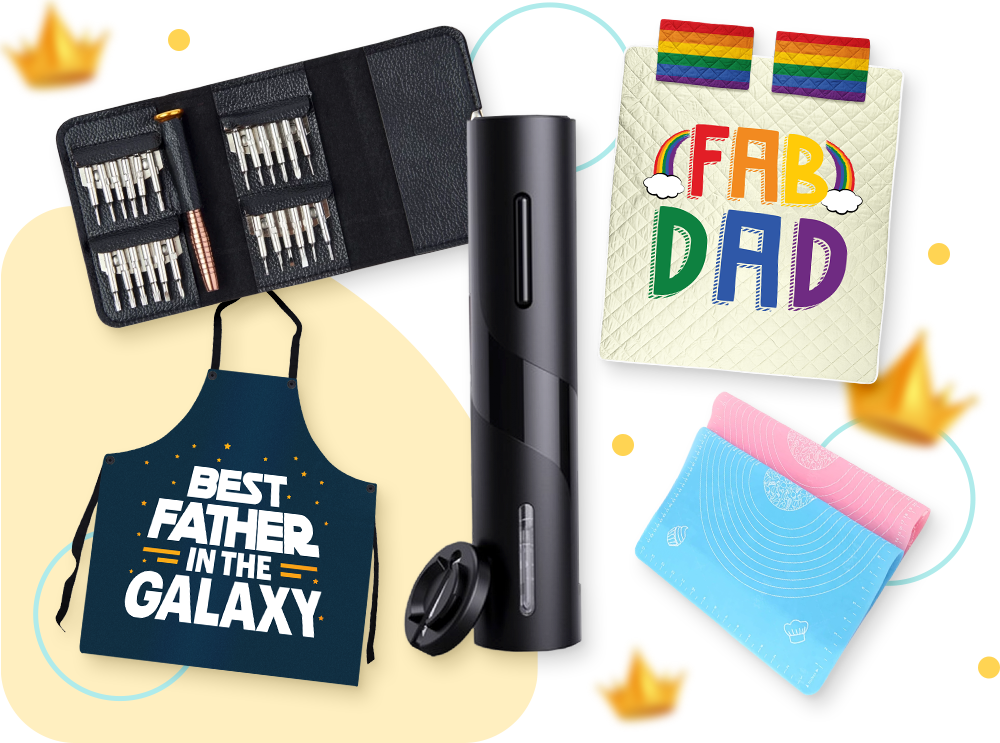 The kind of Dad that loves cooking, gardening, and home improvement. You can find him in the kitchen cooking the best meal you would ever have or creating a new piece of furniture. Here's our gift selection for him!

Print On Demand
Dropship
The Outdoor Dad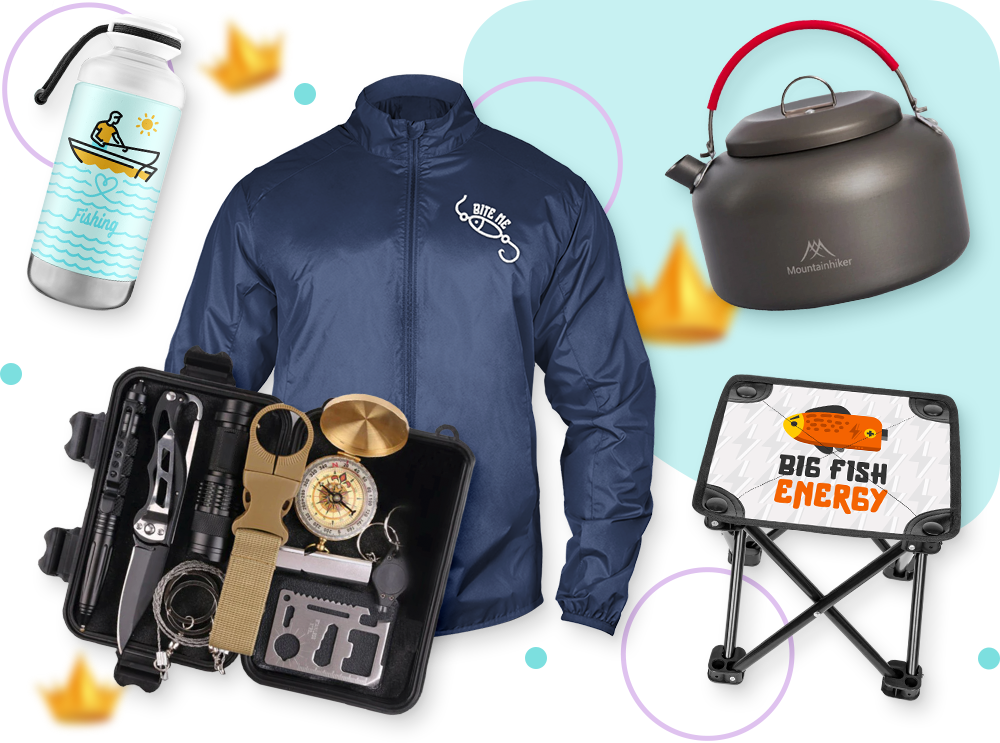 The outdoor Dad can't wait for summer to arrive. He's always in charge of planning vacations or family weekend trips. He knows exactly how to make a fire and will teach you how to fish.
These are the items you should add to your store!
Print On Demand
Dropship
Marketing Tips
Adding the perfect Father's Day gifts to your store is great, but creating a marketing strategy around this day is magnificent. Let's skyrocket those sales and follow these tips!
Plan and Create Social Media Posts
Choose your social media channels and start creating content regarding Father's Day. You can create games to increase your account engagement and interact with potential customers.
Offer Coupons
Everyone loves coupons, and your store won't be the exception. Offering coupons can help you boost your sales. According to research, 60% of consumers will try a new product if you offer some kind of discount.
Use them strategically to encourage your customers to buy new or more profitable products to help you increase your profits this Father's day.
Use Our Frequently Bought Together Feature
Do you know what is better than just one gift for Dad? TWO GIFTS! With our Frequently Bought Together tool, you can increase the average order volume per customer and help them choose the best gifts for Dads.
Frequently Bought Together will make it easier for your customers to choose their perfect Father's gifts and expose more of your products for future purchases.
Cut-Off Dates
After adding great items to your store related to Father's Day and following our marketing tips, don't forget to check on the following information so you can advise your customers about the cutoff dates.
Make sure your customers' gifts arrive on time and anticipate the shipping!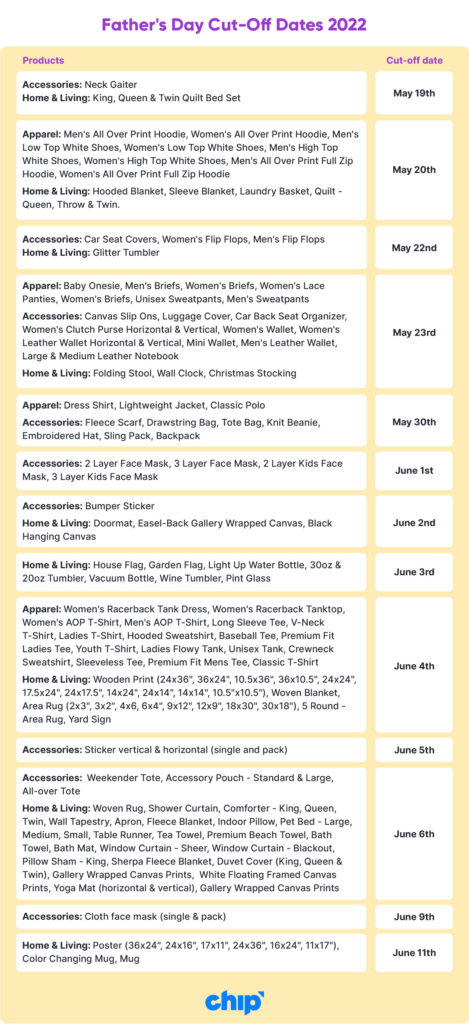 We all have different types of fathers. Make sure your store is offering the perfect gift for everyone! What else are you adding this year?
If you love these selling guides, please follow Chip for more!