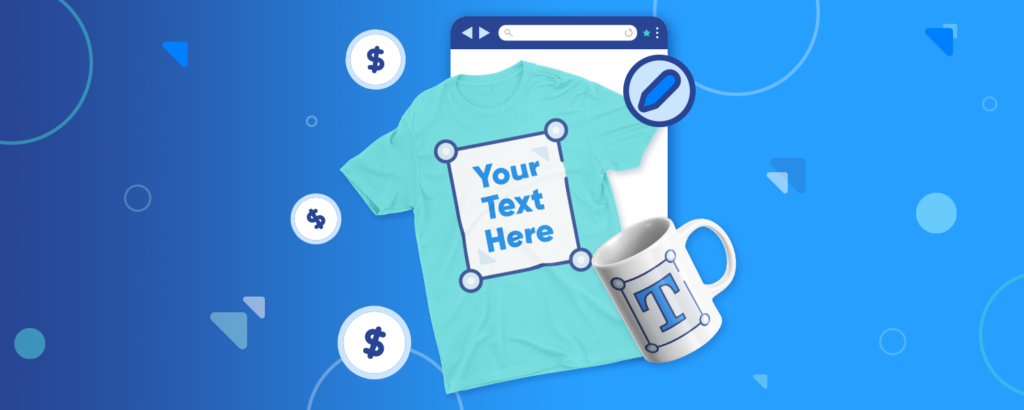 The rise of personalization is revolutionizing the e-commerce marketplace and driving engagement rates with consumers from all walks of life. If you haven't hopped on board the personalization trend, now is the time to do so!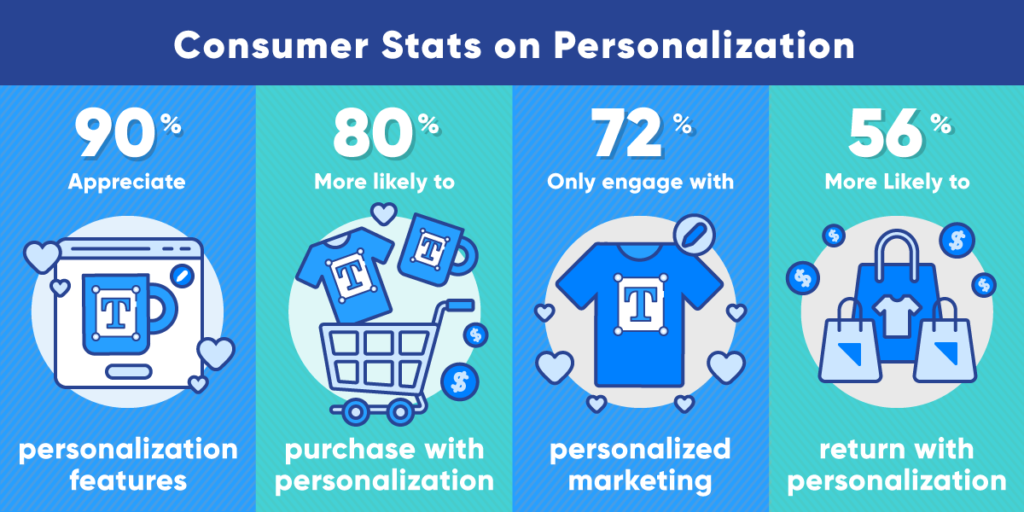 We've created a top-notch personalization selling guide to help you boost your sales through the roof. Discover the market opportunities for personalization and the best-selling personalizable products today!
Learn how to incorporate personalizable products into your store for an instant sales boost. Don't forget about our guide on how to choose the best fonts for your personalized products!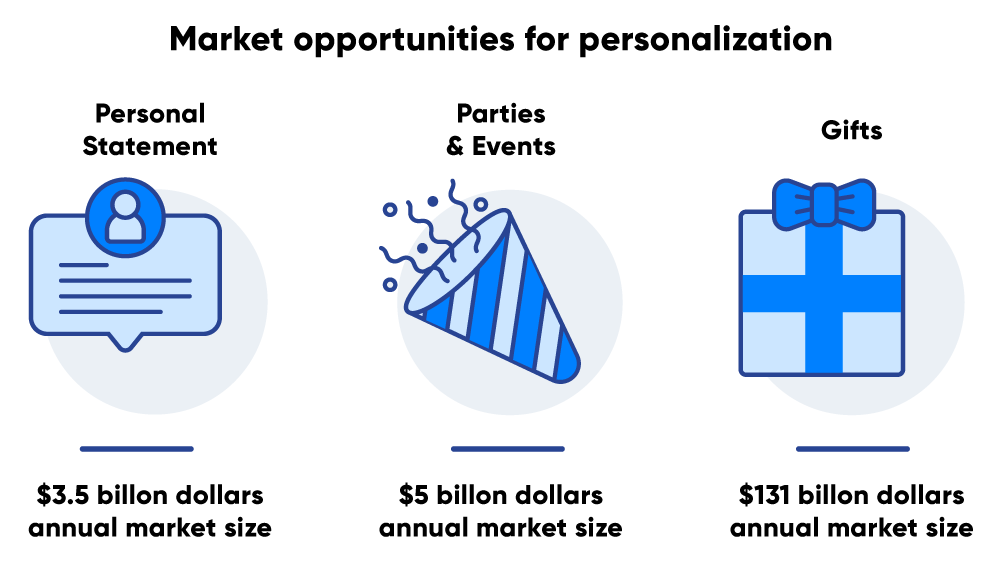 Bestselling personalizable products
Apparel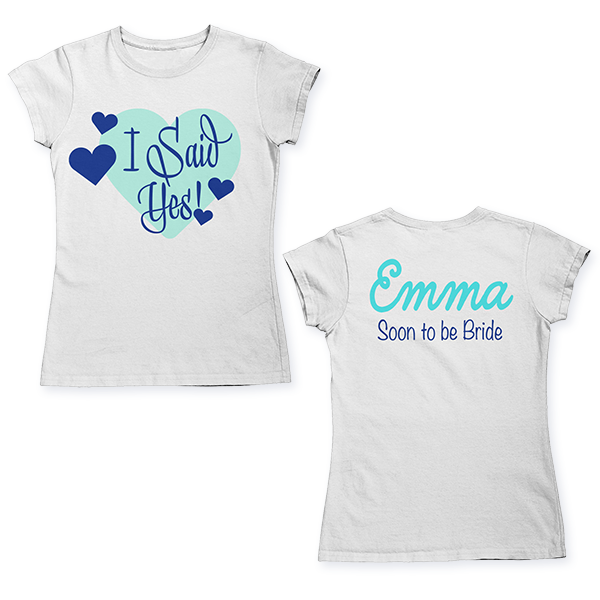 Our signature tees, tank tops, and classic polos make the perfect blank canvas for your customers' personal messages. Whether they're celebrating a bestie's bachelorette party or Mother's Day, personalizable apparel is a no-brainer.
CTAs
Let friendship shine with a soft t-shirt made especially for the bride and bridesmaids to wear before the big day, each personalized with their names. Shop today!
Bring on that team spirit with personalized t-shirts for your son's football team. Get yours now!
Accessories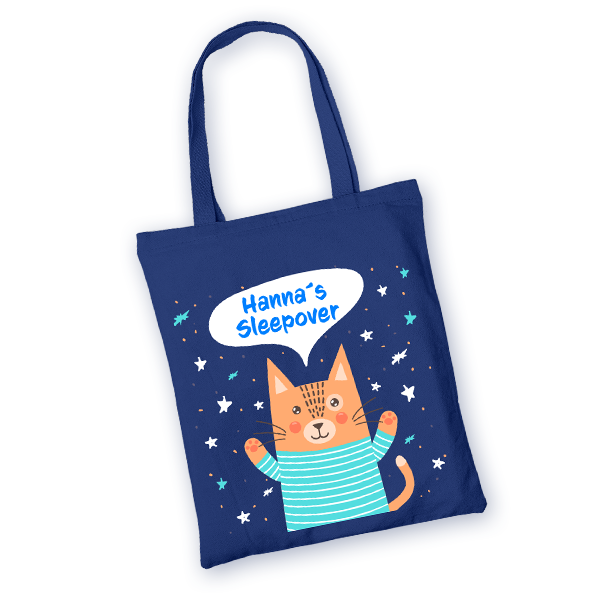 Encourage your customers to spruce up our tote bags, phone cases, and cloth masks with personalizable messages for gift-giving purposes or personal use. Perfect for a memorable gift to a coworker or inscribing a shared graduation date with close friends.
CTAs
Make your kids' sleepover parties much more fun with personalized tote bags for their friends. View designs!
Cloth masks are only meant to cover our faces, not our personalities. Start personalizing!
Drinkware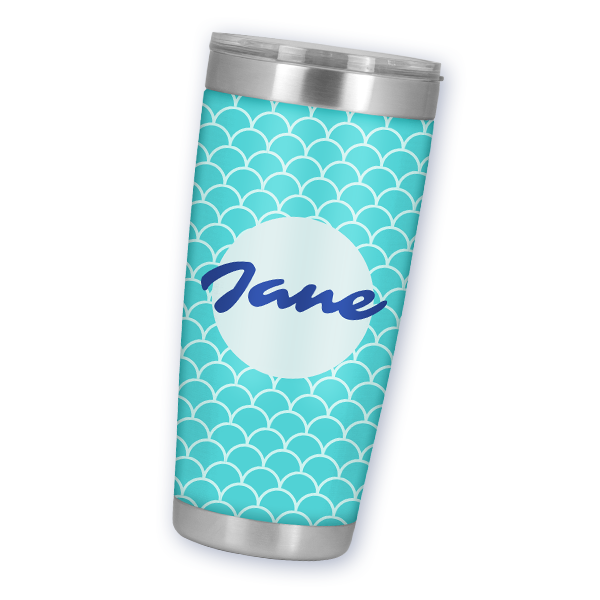 Get your customers excited about tumblers, mugs, and pint glasses with the added allure of a personalizable message. Celebrate an anniversary with your significant other or make a close friend's birthday u-n-f-o-r-g-e-t-t-a-b-l-e!
CTAs
Show some love to the house's king with a personalized mug to brighten his morning coffee. Shop now!
Get rid of those boring pint glasses and get your friends personalized pint glasses with their names. Browse designs!
Home & Living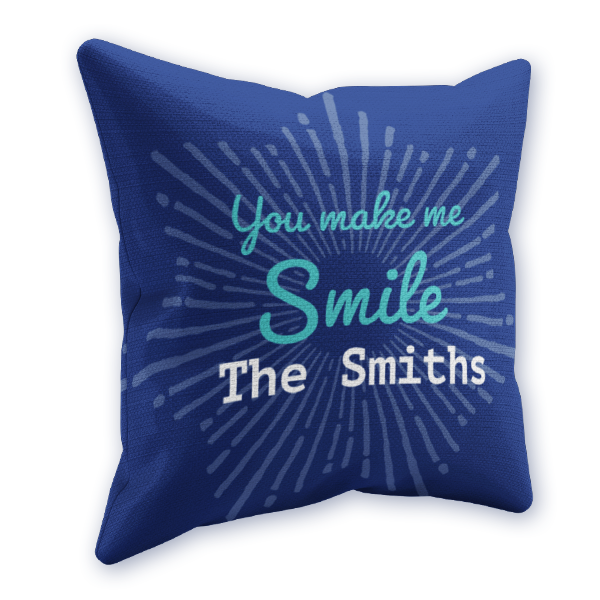 Let your customers' creativity run wild from improving curb appeal with fun yard signs to a bedroom makeover with decorative pillow shams. Spread holiday cheer or voter enthusiasm in the community, it's the customer's choice with personalizable text!
CTAs
Let your mom know you love her cooking with a personalized cutting board with her signature dishes. Buy now!
Stake your claim on your side of the bed with a personalized pillow sham. Take a look.
Wall Art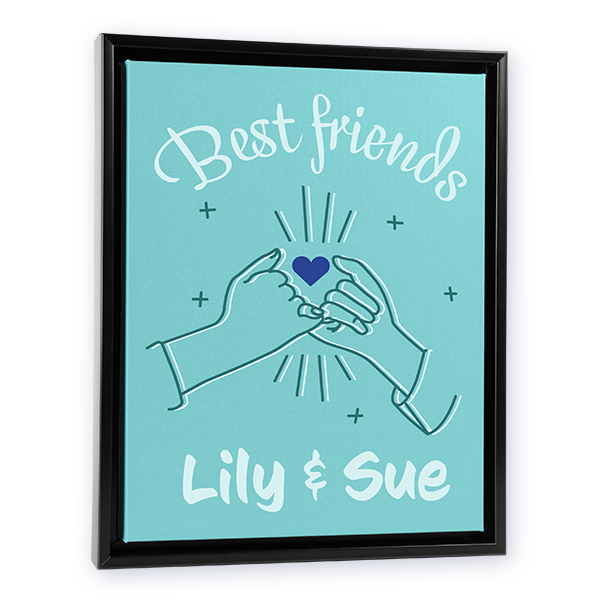 Help your customers turn their living space into a true home with a personalizable poster or hanging canvas. The ideal product to provide that perfect finishing touch in home ambiance and decor.
CTAs
Show some love to your significant other with a personalized canvas with your wedding vows. Shop now!
Add some joy to your best friend's house with a personalized canvas print with their favorite inspirational quote. Browse designs.