Are you ready to take your online business to the next level? If your answer is yes, then all you need is a Chip custom domain to unlock the power of having a fully branded online store. It will improve your brand recognition and credibility, leading to more repeat customers and increasing profits!
What is a custom domain?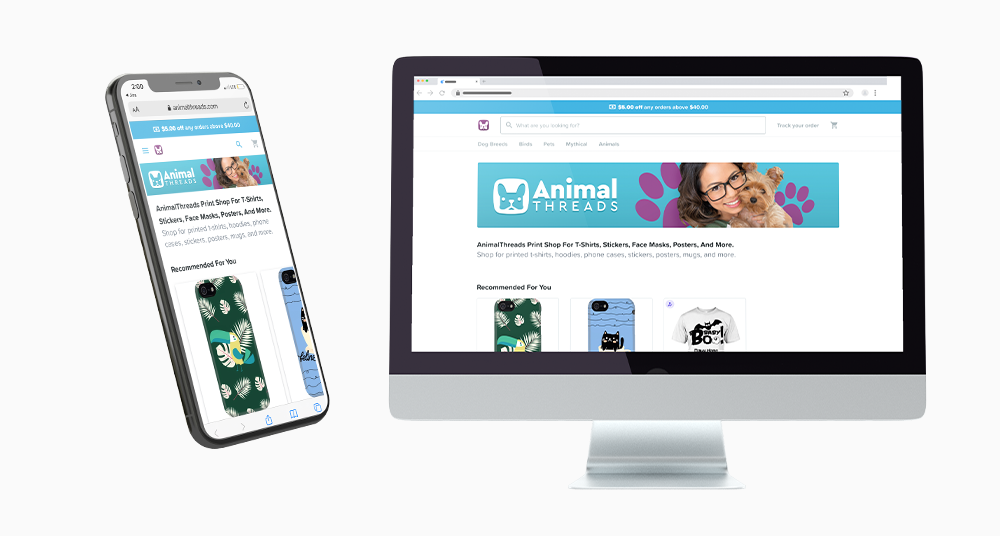 A custom domain is a unique, branded URL for your online store. With Chip, your custom domain includes all the tools you need to start a successful online business.
Why get a custom domain with Chip?
Between checking availability, connecting it with the hosting server, and figuring out all the settings, getting a custom domain can be such a hassle. With Chip, we eliminate that hassle to make your life as easy as possible, so you focus on earning money with your designs.
When you get your custom domain through Chip, your domain settings are automatically configured for you. It covers domain registration, SSL certificate creation, and other administrative fees necessary to get you up and running in just a few clicks.
Benefits of a Chip custom domain
To help you become the best seller possible, your Chip custom domain also comes with a library of tools and benefits to ensure you start your seller journey on the right foot. Here are some of the best benefits: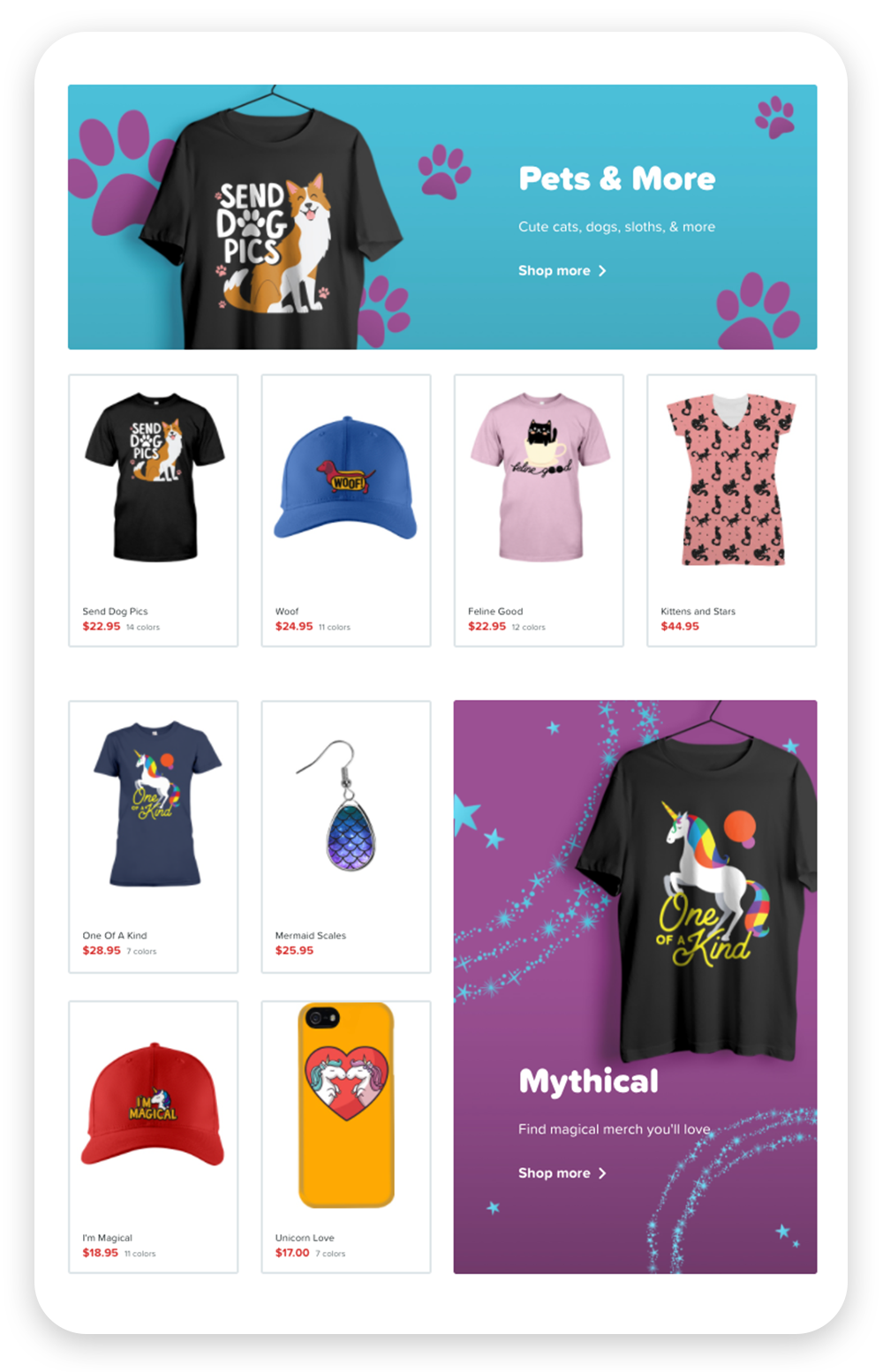 1. Your own branded store. You can customize it with your logo, banners, menu, and a highlight color that matches your brand. This is exactly what you need to define your store's unique style to set you apart from your competitors. You also open up more possibilities for your online store from organizing campaigns and creating beautiful storefronts and more. Brand your business and increase your visibility.
Custom Domain Graphics Library: To help you get started with creating a branded store of your own, we've created an entire library of ready-to-use banner images, collections images, and logos for your custom domain. You'll find images in different themes and styles to suit your tastes. Access the graphics library here to start customizing your online store.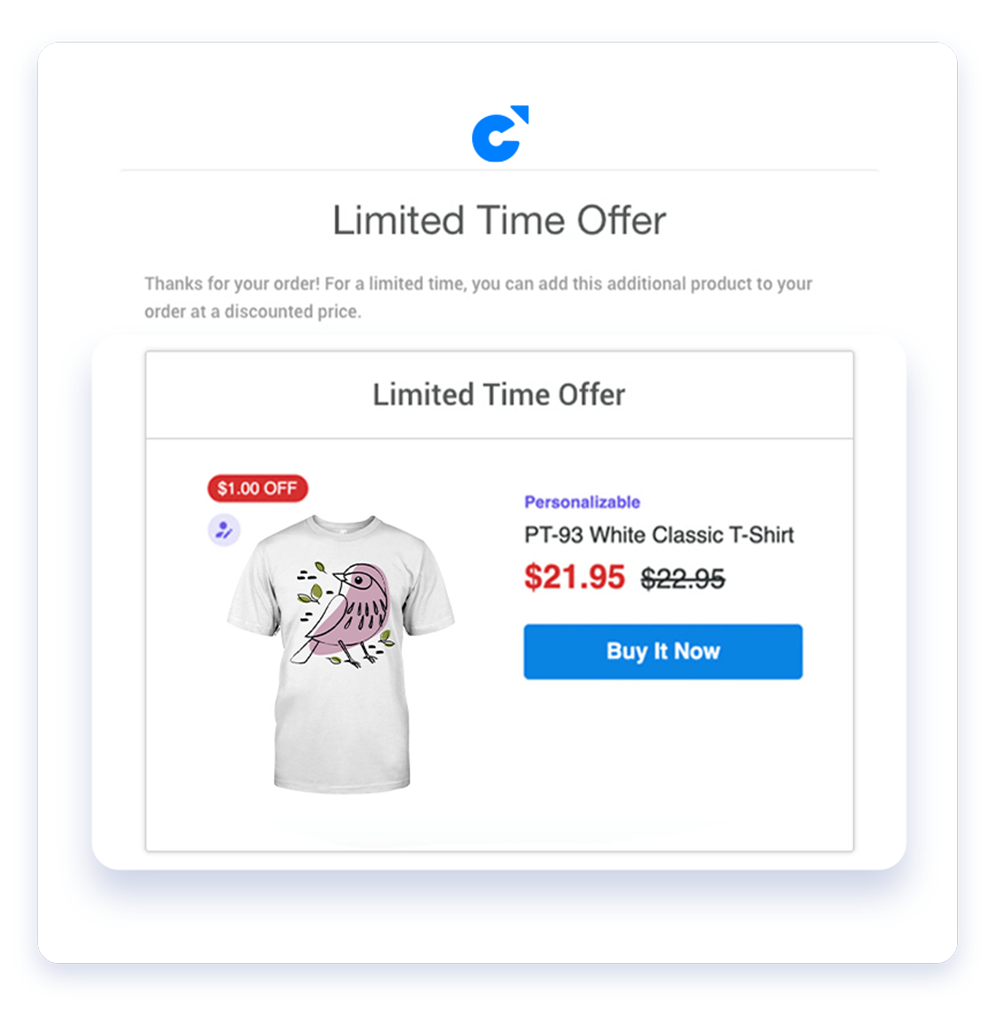 2. Access to the best-selling tools and features.
Manage campaigns with Storefronts and Custom Tags. You can create storefronts that let you showcase a collection of products and quickly sort and group your campaigns by category. Also, you can use custom tags to help shoppers locate their desired product with precision.
Sell more with auto-recommendations and upsells. Our AI-powered recommendations generate repeat sales. At the same time, you can boost your profits with extra sales from automatic product upsells and bundles on your site.
Connect with customers via email marketing. Create beautifully designed email marketing emails in seconds and send them directly to your customers.
Optimize discoverability with SEO keywords. Use relevant keywords in your site's descriptions to help search engines rank your store higher and make it easier for your audience to find you.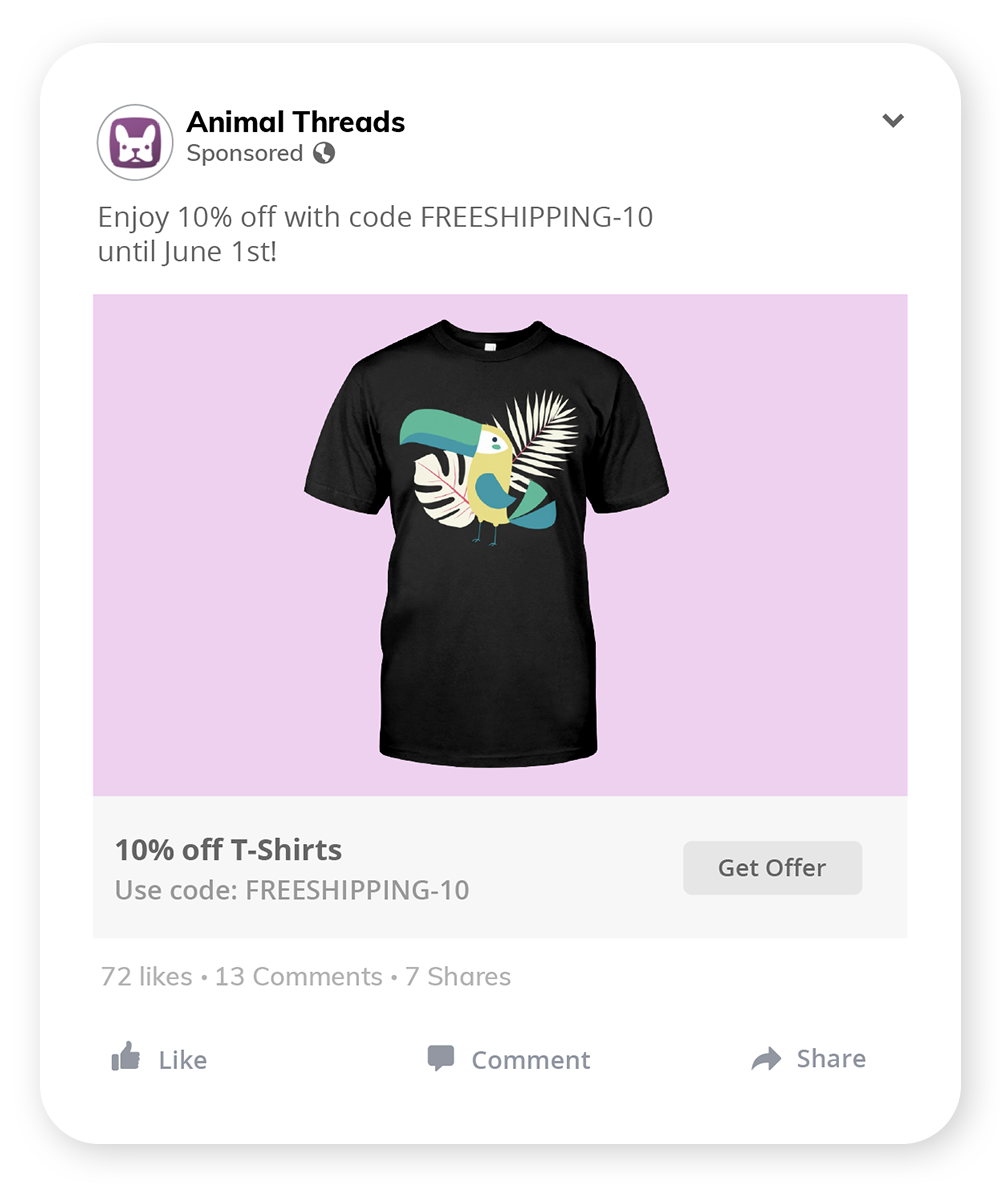 3. Site-wide promotions to boost sales and loyalty. Create special coupon codes and free shipping offers to attract and reward customers.
Other tools & features
If you're not fully convinced yet, we have more incredible features and tools to help you out at no extra cost. Check out some of our favorite perks:
Stay free of worries with our built-in payment processing that lets us handle payments and chargebacks for you.
Get higher margins with our over 200+ proven print-on-demand products. Just select your products, and we will take care of everything else with our fast, automated fulfillment and shipping processes.
We provide international omnichannel support to your customers with our professional customer support team, so there's no need to hire that on the side.
Access 1,000+ realistic product and lifestyle mockups that are designed to convert online shoppers into buyers. Want to see more? Request new mockups.
As you can see, we streamlined everything you need to start an online store and made it extra simple so that you can focus on earning money with your designs. Purchase a custom domain and start making money with Chip now.
How do I get my Chip custom domain?
Sign in to your Chip account, click on the "Domains" menu, and then click "Create Domain" to get started.
Fill out the details such as the name of your website, your social media links, select a highlight color to compliment your brand, and upload your logo and banner.
Proceed to domain registration. Enter your domain name and check for availability.
Select your desired currency from our six options:
Click "Proceed to Payment" and fill out your credit card information to complete the process.
And that's it! Follow these three simple steps, and you'll be on your way to your own registered Chip custom domain to be ready to go.
Learn more about custom domains: