Kickoff to festival season in the U.S. typically starts in April every year. However, since the pandemic put everything on hold, every music lovers' annual events were delayed.
In 2021, festival season will become fall and winter's most exciting festivities. From electronic dance music to hip hop, this is your opportunity as a business owner to create top-selling designs that reflect the fun, excitement, and adrenaline of a jam-packed music festival.
Keep reading to see what you should plan on debuting in your online store soon!
Upcoming music festival events
Check out the list of events coming up in the states!
What's hot
Music festivals are chock-full of funky apparel and handy accessories in the most eccentric colors and prints. It's truly the time for attendees to express their personalities.
So, when you're thinking of products and designs to add to your store for this special time, don't hold back! Here are some of the best trends to consider for your festival threads.
Popular products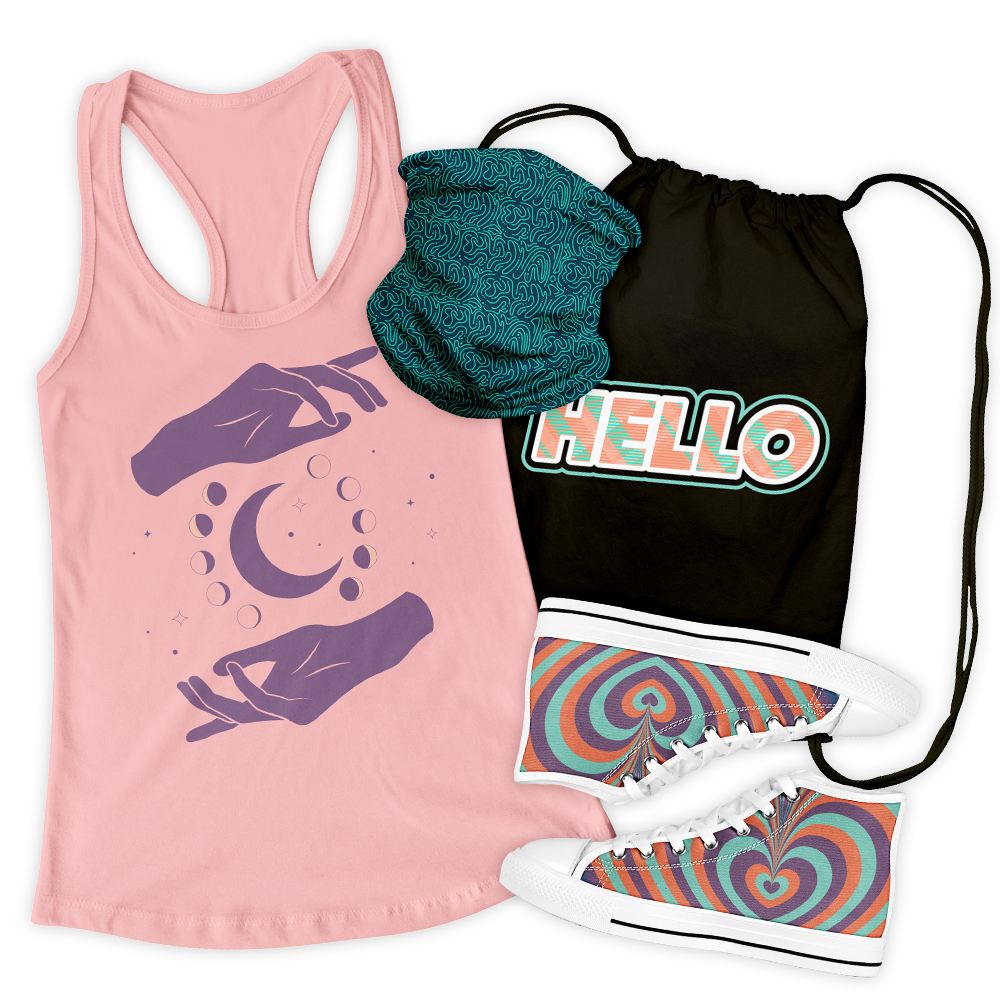 Apparel
Premium Fit Men's Tee, Ladies Tee, AOP T-shirt
V-Neck T-shirt
Unisex Tank
Ladies Flowy Tank
High Top, Low Top White Shoes
High Waist Leggings
Women's Racerback Tanktop
Women's Racerback Tank Dress
Accessories
Drawstring Bag
Sling Pack
Cloth Face Mask
Neck Gaiter
Popular trends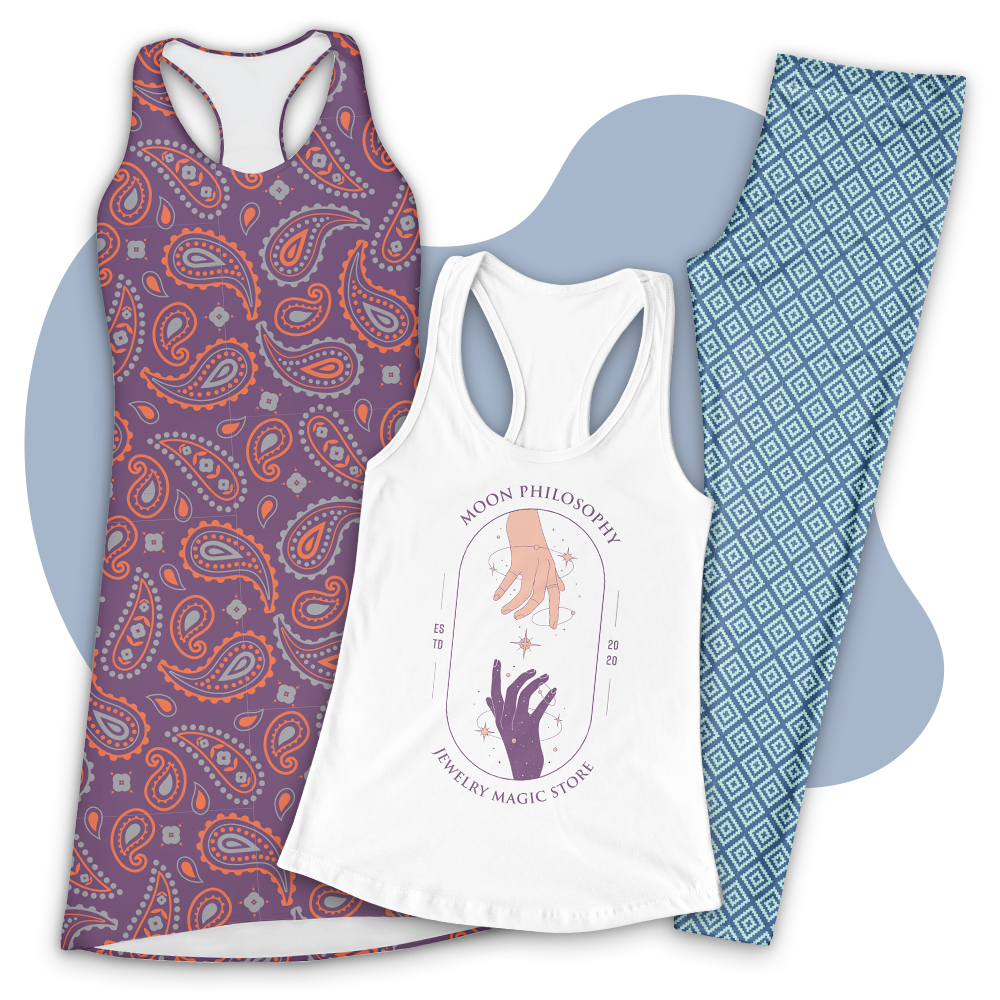 Boho chic
If you're looking to release your inner flower child, look no further than a music festival. Fringe, crochet, bellbottoms in bohemian prints, messy braids, neutral colors, and sienna sunglasses are just some of the favorite styles of boho babes.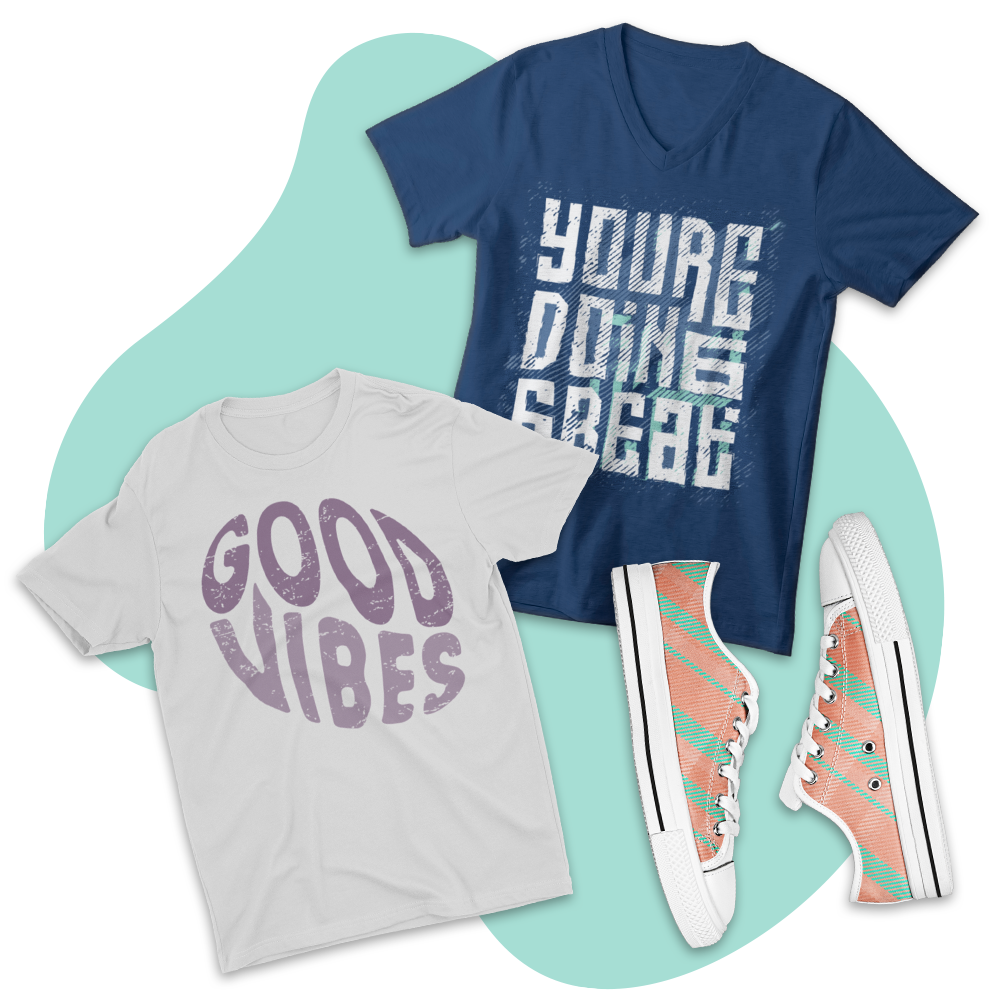 Street style
Just because you're on festival grounds, doesn't mean you can't rock your best street style. In fact, now is the time to shine with your unique denim, oversized outerwear, asymmetrical tops, chic bags, and everything in-between.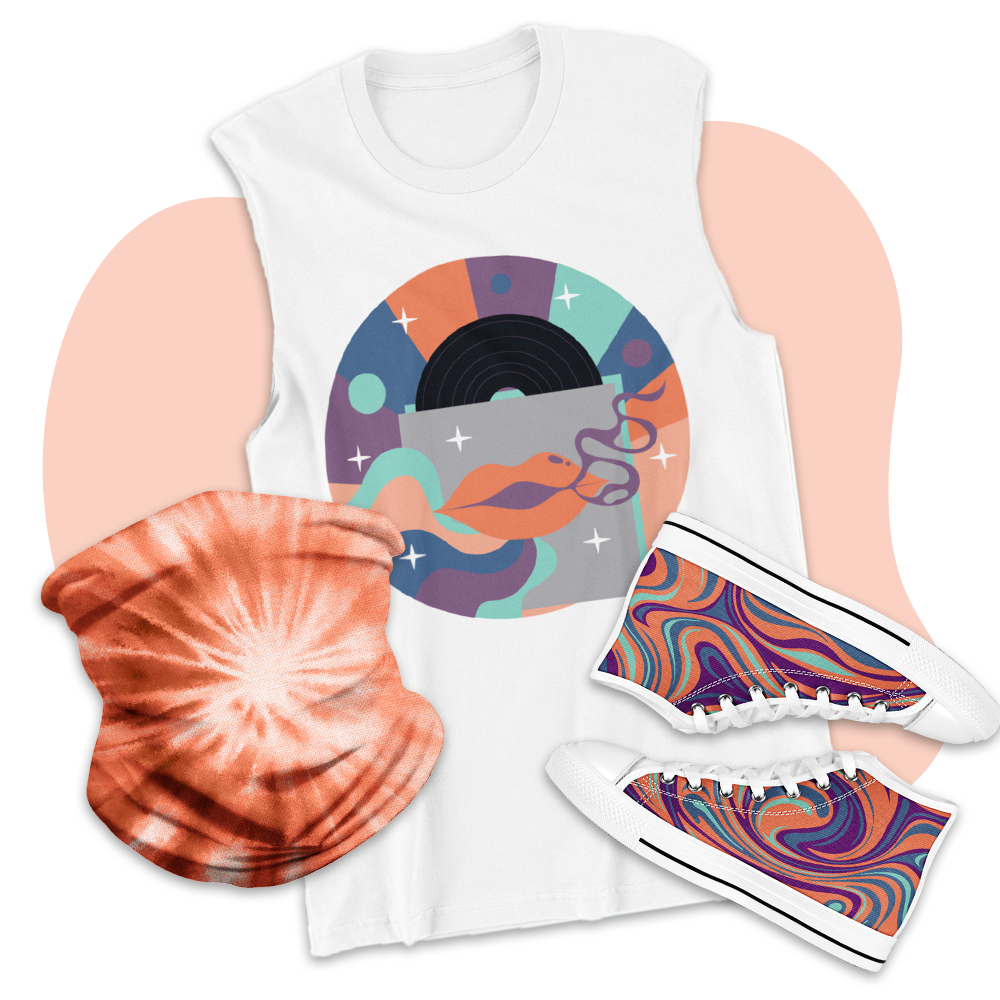 Psychedelic funk
Love kaleidoscopic colors, metallic hues, and freaky prints? Bring your favorite out-of-this-world outfits to your next music festival to turn heads everywhere you go. This event will be a mind-changing experience for your musical and fashion-forward souls.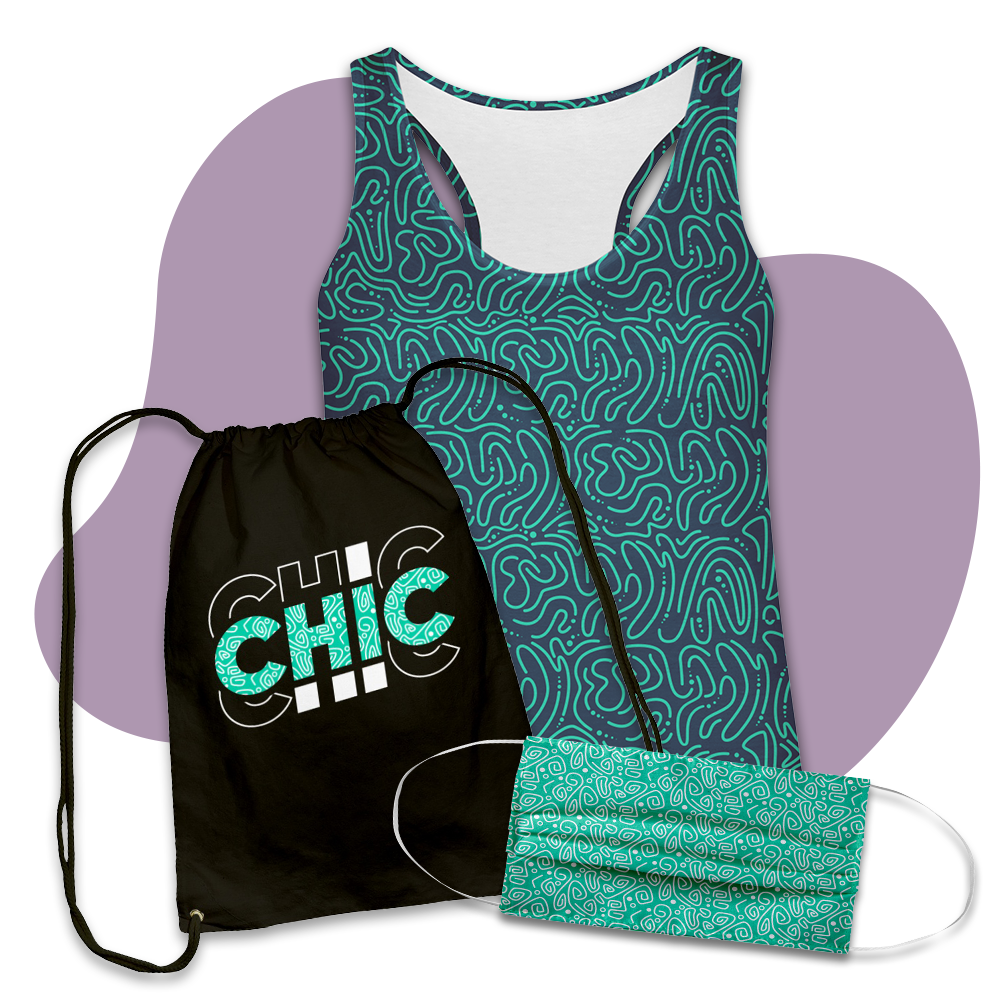 Matchy-matchy
Well, you're not going to these festivals alone, are you? Grab your crew and go wild with themed looks that will make you feel like your friends are truly the best. Whether you choose to stick to a color scheme or request that everyone don a movie theme, the world is your oyster.
Marketing tips
Find the crowd: There's no point in marketing on vacant platforms. Music-festival-goers flock to where the organizers share the latest updates, which means TikTok, Instagram, and Facebook. With its most recent rise to fame, TikTok is probably your best bet when it comes to Gen Z's and Millennials' go-to social media platform now.
Fashion inspiration destination: Where do you go when you look for fashion inspiration? Google, for one, but that's usually a given (Google Shopping, anyone?). However, unbeknownst to many is Pinterest. Pinterest is a vibing hub for all things fashion and beauty, and festival season is no exception.
Calls-to-action
Go big or go home! These music festivals are your time to shine. Shop the hottest designs now.
Did you hear that? Festival sesason is here! Discover the latest designs now.
Which music festival(s) are you heading to this year? Let us know and start shopping for your looks now!
Like if you're jetset for festival season. Did you pack your outfits yet? You still have time shop for this year's trendiest looks!
Savvy seller tip: Your selling season doesn't have to end with the music festivals! Create cool designs on home and living goods and accessories so the memories last forever. Some products to consider:
Posters
Gallery Wrapped Canvas Prints
Black Hanging Canvas
Floating Framed Canvas Prints
Tumblers
Pint Glass
Mugs
Light Up Water Bottles