The world has changed, and education is no exception. This year going back to school is unlike any other, with homeschooling and hybrid education becoming mainstream. With summer in full swing, it's time to prepare for the new school year, and Chip has all the products you may want to help parents improve their homeschool setup or send kids back to school safely and in style!
According to an NRF report, 88% of consumers say coronavirus will affect their back-to-school shopping in some form this year, with 43% planning to shop more online. A unique opportunity you can embrace to maximize your profit this summer.
What's trending among kids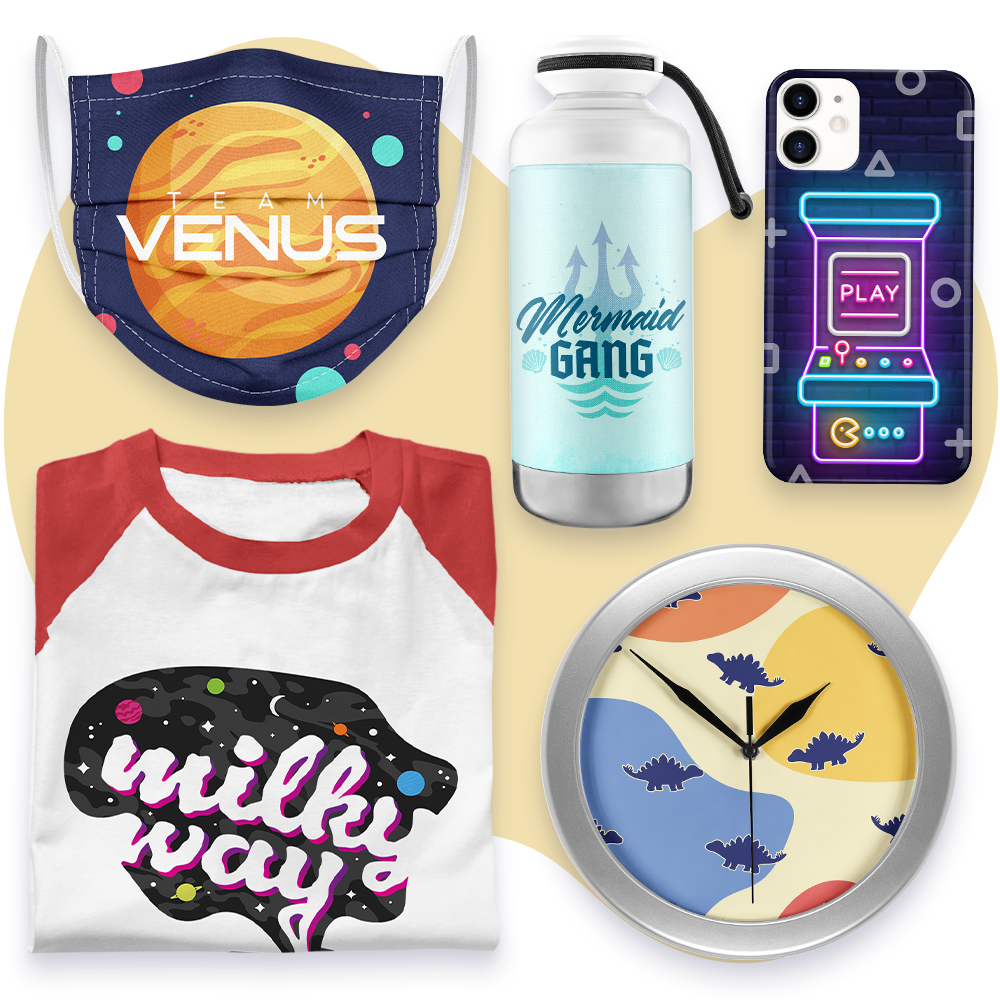 Designing for kids can be tricky, especially if you are not around children. So, we asked some tiny humans for insights and came up with this list to help you out. 
Gaming: With kids spending most time indoors last year, it's no surprise gaming has blown up. Video games are going nowhere since kids are playing from their tablets, phones, or consoles. Teens love video game live streaming, so tap into these themes to create many successful campaigns.
Mythical creatures: Everything was paused last year, including major blockbusters that are coming back this summer, and some of them include fantastic mythical creatures like dragons. Use them alongside mermaids and unicorns —all-time favorites for kids— and you'll have an awesome fantasy collection perfect for the little ones. 
Outer space: Want to make a stellar collection? Look deep into the stars for inspiration. Use rockets, aliens, spaceships, and astronauts to create something out of this world that kids and teens will love!
Dinosaurs: Are you looking for a theme for little kids that will stand the test of time? Dinosaurs are a sure bet. From pterodactyls to velociraptors, you have plenty of species to choose from. Besides, who would say no to a funny T-rex t-shirt?
Product recommendations and design inspiration
School supplies must-haves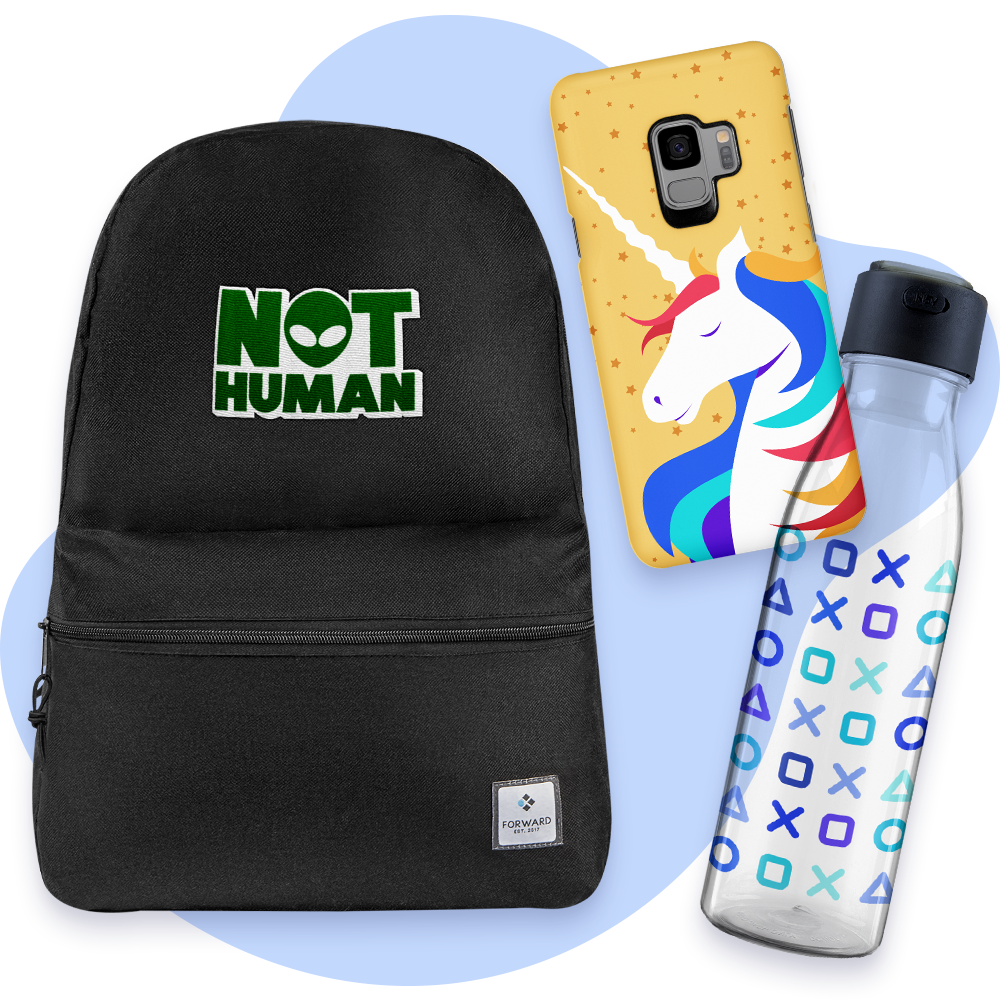 There's no shortage of excellent products on Chip for anyone going back to classes. We have notebooks, backpacks, phone cases, accessory pouches, and even light-up water bottles to complete every school supplies list. The best part is that you can use our personalization tool to let parents add their kids' names!
Back to school apparel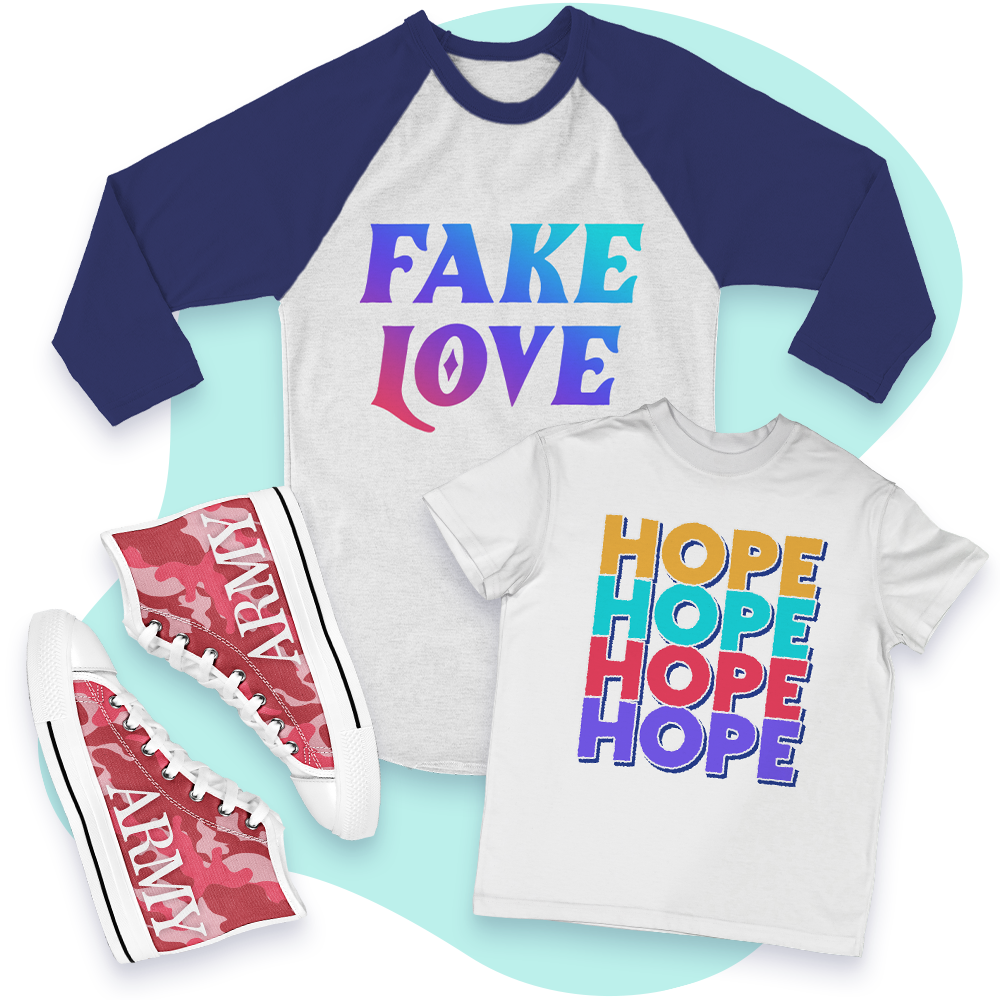 After a year of PJs and casual wear, kids are extra excited to use great outfits going back to school. We recommend you include graphic youth t-shirts for younger kids and cool baseball tees, polos, and high-top shoes perfect for teens in your collections.
Safe learning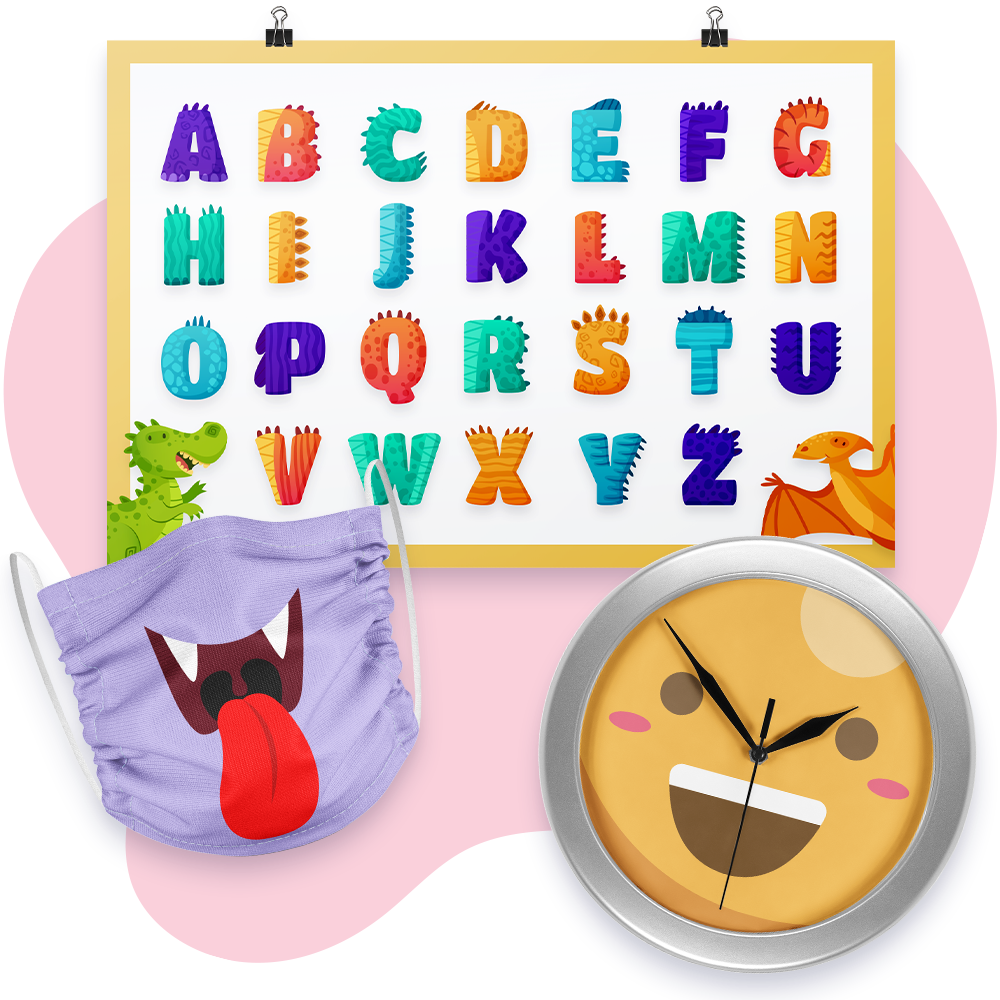 With hybrid models of education, masks are still encouraged and necessary for kids. Add 2 and 3 layers masks for kids to your stores to help them be safe heading back to the classrooms. Also, anything that helps enhance at-home learning will be big this year. Educational posters & wall clocks can be a great way to decorate any homeschool space.
Marketing tips
Once you have your back-to-school collections ready, where do you reach out to parents? We know most parents make an effort to get everything their kids want. Here we have some marketing tips to help you out.
Find parents on Facebook. 43.3% of Facebook users are between the ages of 25 to 44 years old - the prime age range for parenting and having kids. Facebook remains a great place to reach out to parents and older demographics with more money to spend. Due to its size and engagement rate, it is still the most-used social platform.
Check out TikTok for trends. TikTok is at the top of everyone's mind, and kids are no exception. This app is a great tool to check what's on-trend among teenagers since people between the ages of 10-19 are the biggest group of TikTok Users in the United States. It's no wonder influencers on this app are the new celebrities among older kids and teens. An excellent idea to reach out to them is to use popular trending sounds for your video ads.
Add Pinterest to your marketing mix. 72% of Pinterest's predominately female user base is among the ages of 30-64. A high-earning user base in one of the most product-focused social media means a huge opportunity to use this platform and reach many potential customers.
Calls-to-action
Get your kid ready to take on the world with our awesome back-to-school collection!
Keep your children safe heading back to school with masks made especially for them. Get them here!
Your cool kid deserves a cool new shirt for his first day back to school. Shop now.
Complete your kids' school supplies list with our unique back-to-school collection.
Set up the perfect place for learning at home with these incredible educational posters.
Personalize your kids' notebooks, and don't worry about them losing them ever again!