One of the most important dates for sports is about to arrive, and if you think there's nothing you can sell for the special event, you should think again.
As we love helping our sellers to boost their sales, we have some insights to share with you. So keep on reading, and start taking notes!
What you need to know
Last year, the average consumer spending during the Super Bowl was $74.55. And although the main category for planned purchases is usually food and beverages, there are other categories you should consider: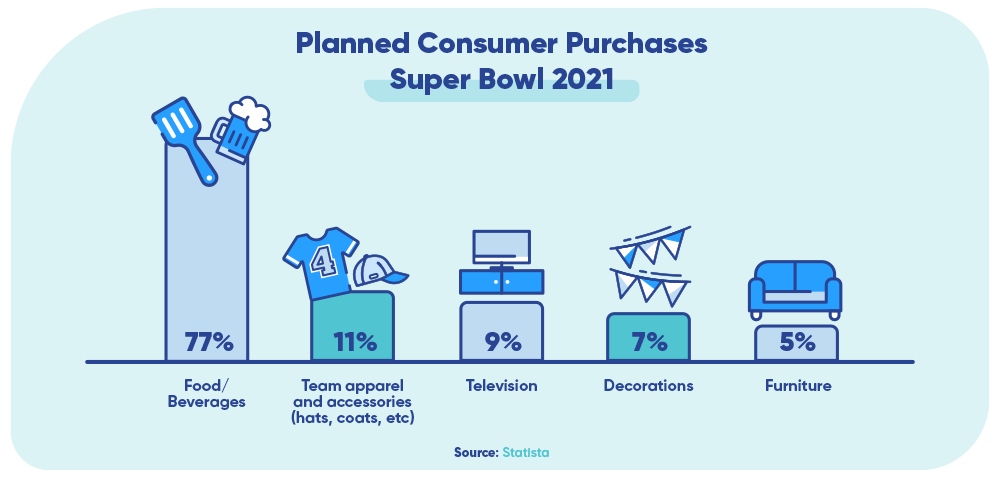 Your customers will be divided into those attending the Stadium and those staying at home. In addition, many people plan to throw a Super Bowl party, which means more sales opportunities!
Trending dropship products to sell
Now that you know what type of products Americans plan to buy, you're ready to start doing some product research on AliExpress. Pay special attention to: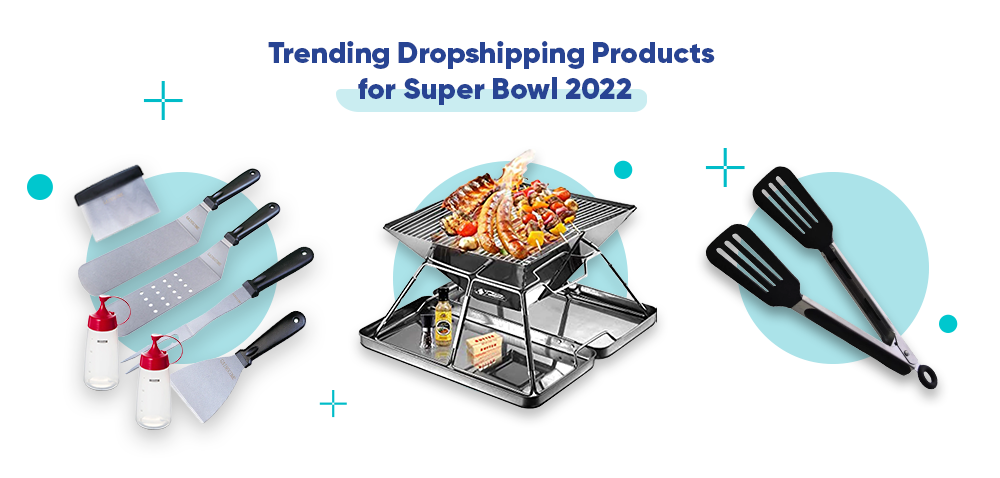 Kitchen supplies - As shown on the graph, food and beverage are the winners. And while you can't sell food, you can sell all the kitchen supplies people will need, including BBQ sets, coolers, portable grills…make sure everyone enjoys a nice dinner!
Home essentials - Enjoying the game relaxed is a must, so look for comfy cushions, cushion covers, slippers, and wireless speakers.
Decorations - Flags, themed sets, home and garden decorations are other products you should add so fans can show their support to their team.
Print-on-Demand products ideas
Team apparel is the second most popular spending category for the big game. Wondering what products to add? Take a look at our list: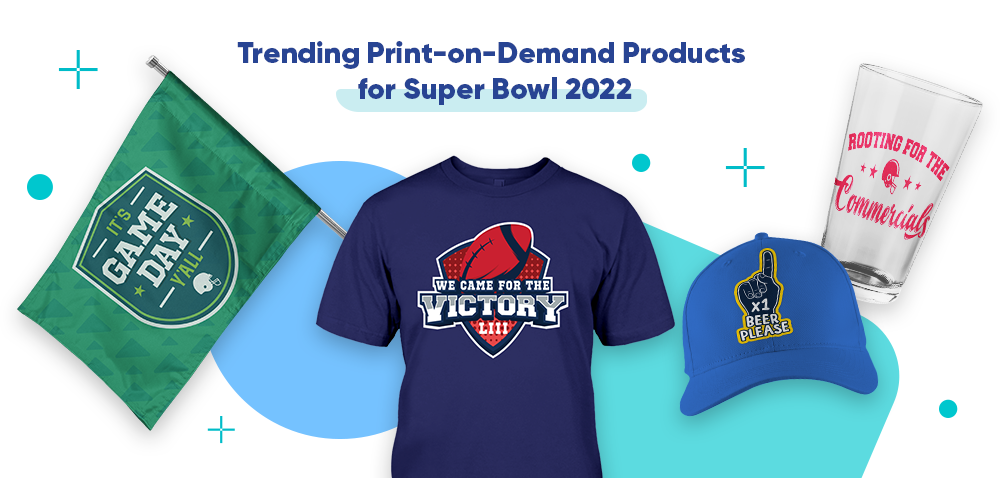 Hats, hats, and more hats! - Short quotes and other football-related designs are perfect for those assisting in the final match. Help them to be proud of their team!
T-Shirts, leggings, and hoodies - Comfy apparel is the perfect outfit for the event, so include products for all sizes and ages!
Pint glasses and tumblers - For those who calmly watch the game from home, include more cozy apparel and pint glasses for their favorite beverage. Who said you could not celebrate while relaxing?
Flags and yard signs - Americans love to show their passion. Include flags or yard signs with funny football designs!
✍️ Pro Tip: Avoid having your campaigns and dropshipping listings taken down! Super Bowl is a trademark, so don't add any official product to your Chip store.
Ready for this year's Super Bowl?
Now you're all set to prepare your online store with brand new products for Super Bowl LVI.
Happy sales!