If you're looking for a new way to reward your customers, our Slashed Price feature can do the trick. It allows you to display a discount more interestingly by hyphening the previous price and highlighting the new one.
Set up Slashed Prices on Dropship Listings
Log into your seller dashboard
Click on the Dropship tab and select your listing
Scroll down to the variants table to find the Slashed Price column
Click on the Change all dropdown menu
Select Multiply by or Add to the selling price
Type the desired discount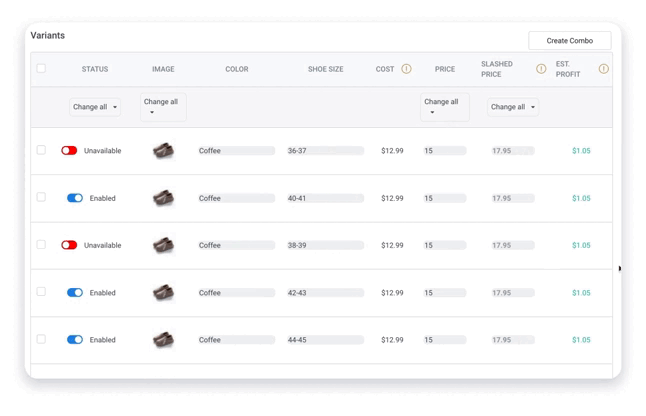 Note: The Clear option shows the default calculated value by Chip with this formula: Slash price = Selling price / 0.87 (round down to .00) + 0.95
Let's picture it with these examples:
Multiply by – Let's say you're offering a product that sells at $15.00 and want to offer a 50% discount, then multiply it by 2 to get a $30.00 slashed price.
Add to – If you're thinking of running an ad promoting a $10.00 discount on a listing, add $10.00 to your $15.00 price to have a $25.00 slashed price.
Buyer experience
On the buy page, customers can find the Slashed Price at the top of the right panel, next to the new price and discount, to encourage them to take advantage of the promo.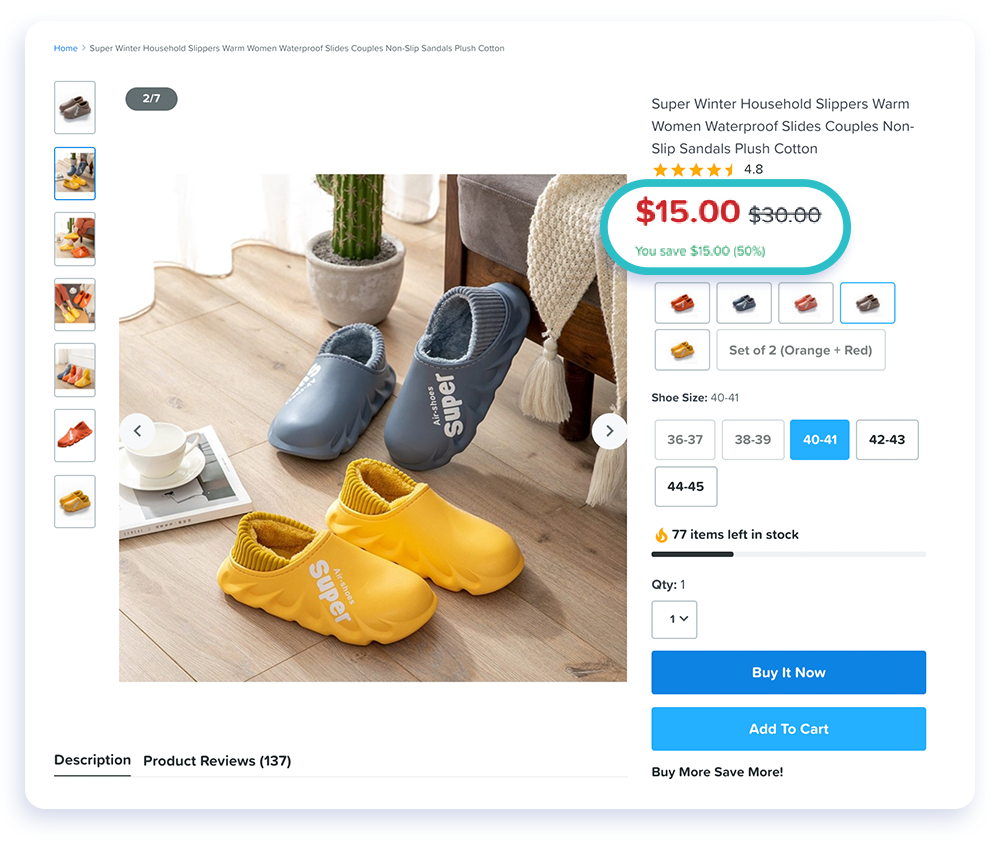 Marketing tips
Let your buyers know they've just found a great deal: Consider running an ad campaign on social media to drive traffic to your store, give special attention to how much they're saving by sharing the original and discounted price. They won't be able to resist this opportunity!