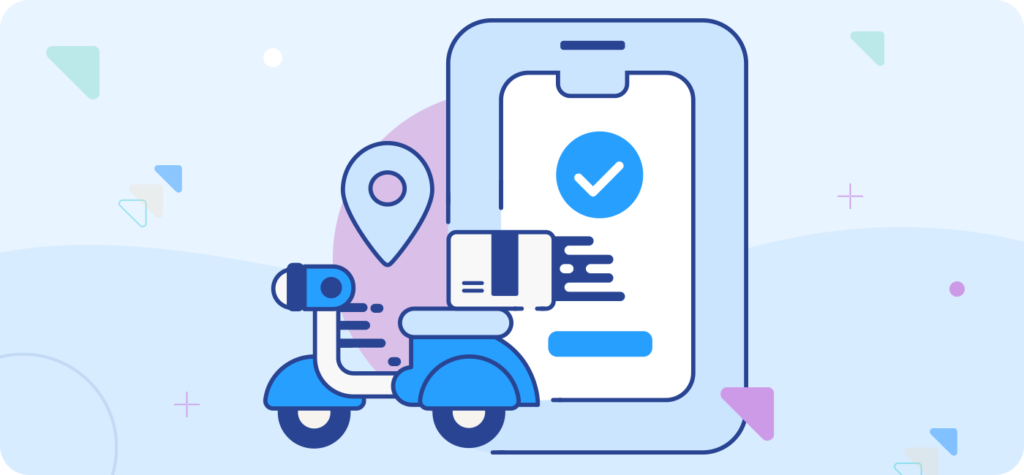 Picture this: You're looking for a gift for a special occasion. Suddenly, you stumble upon a social media ad and see the most perfect gift! You fill in the checkout details and are about to click "Complete Purchase" until you realize you won't receive it on time... Oh, the disappointment!
Well, as a seller on Chip, you can make sure your customers never face these shipping woes again.
When shopping online, timely shipping is one of the most crucial factors that can make or break a sale, which is why we are so excited to announce that we're working on a new feature: Fast Shipping!
What is Fast Shipping?
At Chip, Fast Shipping includes two services: 3-day delivery and 3-day service. Both services are only eligible for shipping within the U.S..
3-day delivery
With 3-day delivery, eligible orders ship the next business day with three-day shipping as long as the order is placed by 11:59 PM ET. Currently, 3-day delivery starts at just $1.00 USD and depends on location, inventory, and capacity.
3-day delivery is available for three of our all-time best-sellers:
Mugs & Color-changing Mugs
Posters (all sizes)
Classic t-shirt in black, red, and white (S-5XL)
And we are working hard to offer more products with 3-day delivery! Learn more about eligible products on our Product Catalog.
3-day service (Free!)
With 3-day service, eligible orders are processed and shipped within three business days if the order is placed by 11:00 AM ET at no extra cost.
3-day service is available for the following products:
Mugs & Color-changing Mugs
Posters (all sizes)
Classic t-shirt in black (S-5XL)
Note: Processing times are dependent on inventory availability and fulfillment capacity during our testing phase.
How will 3-day delivery work?
In order to qualify for 3-day delivery, an order must meet all of these conditions:
Order is shipped to a U.S. address
Product in cart is 3-day-delivery-eligible
Only one item in the cart
On product pages, shoppers will see a "3-day eligible" badge on eligible products. Once at checkout, shoppers will see a "3-day delivery" option under Shipping Methods with cost and an estimated delivery date range (production time lead + delivery time lead).
Here is how the 3-day delivery option will look for your customers: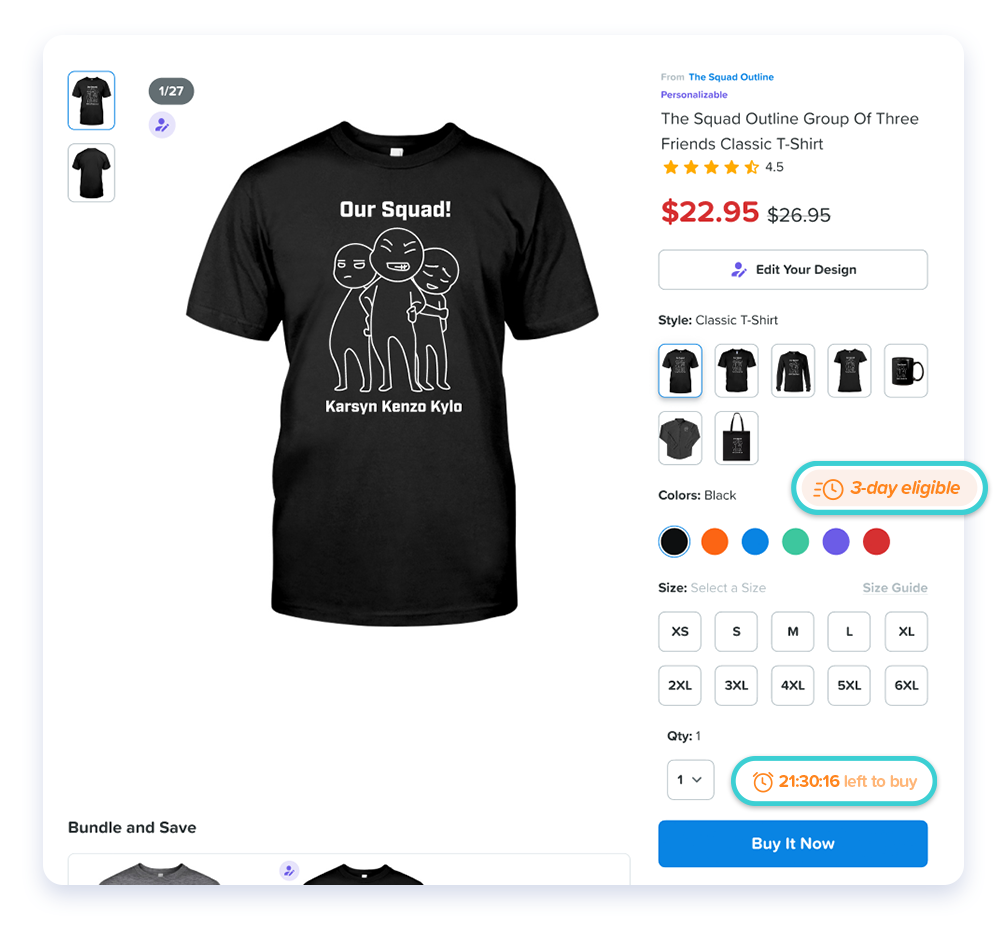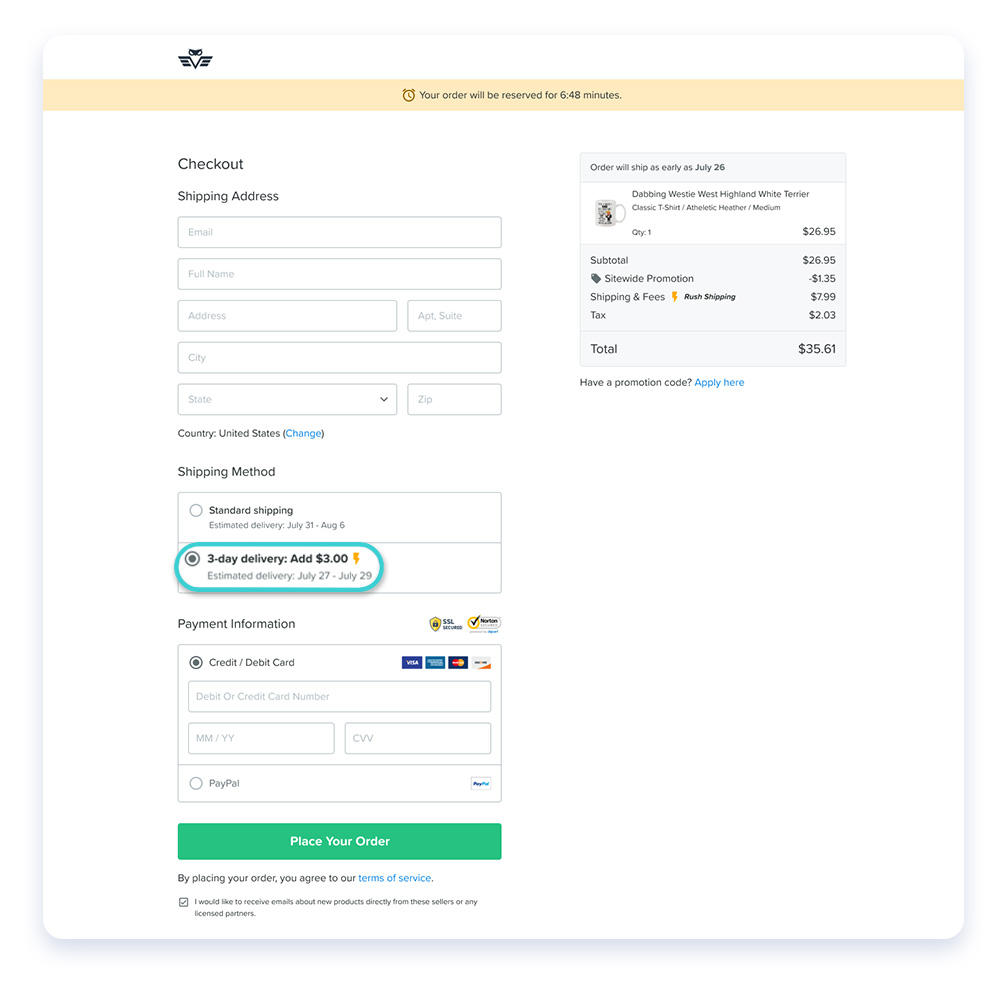 It's safe to say that Fast Shipping will be one of the most valuable features for your customers, especially on important dates and for last-minute shopping. This feature will keep your customers coming back to your store to shop for all the upcoming holidays, such as:
Halloween
Christmas
Hanukkah
Valentine's Day
Mother's & Father's Day
Fast Shipping is still in its early stages, so please stay tuned for more updates!