Before registering a Google Ads account, make sure that your Chip store is set up and complies with Google's requirements. Doing so not only ensures that your Google Shopping efforts will run smoothly but it also helps reduce the chance of your account getting suspended.
Go through our checklist to make sure your Chip account is ready for Google Shopping!
Product categories

All collections, storefronts, and the navigation menu on your domain should have campaigns. Ensure none of these are empty.
Categorize campaigns clearly on the navigation menu and in collections (i.e. Hobbies, Jobs, Animals, etc.)
Use a consistent font, capitalization, and punctuation.
Check all spelling and grammar to avoid errors.
Custom domain design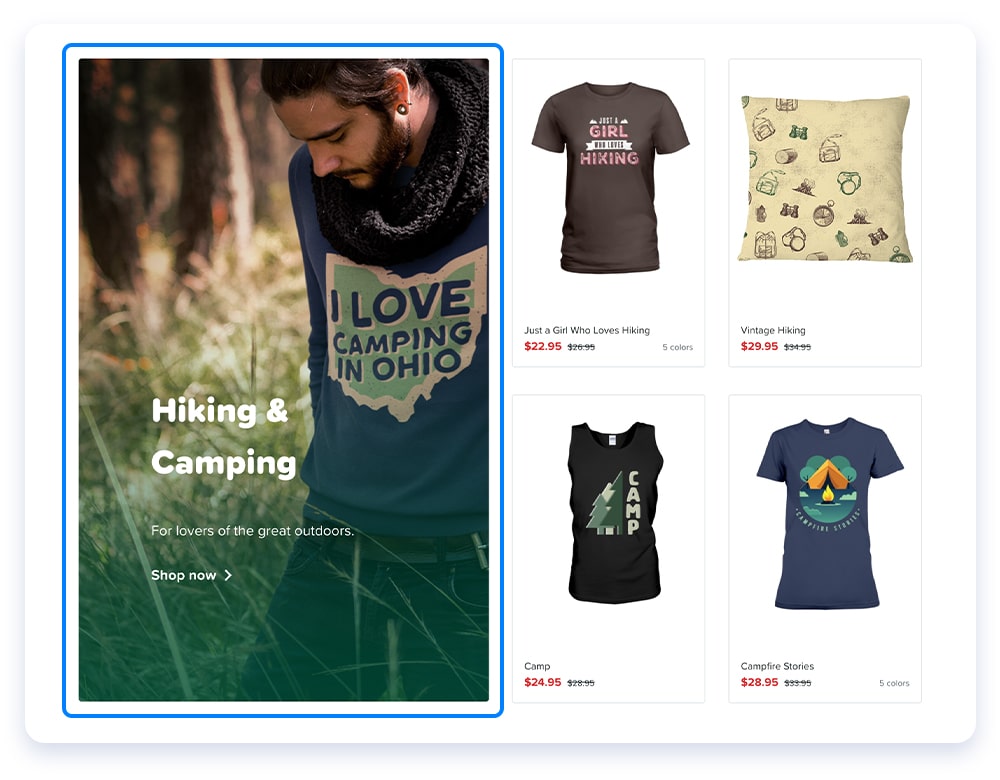 Campaign titles and details
Make sure there are no IP or trademark infringements on your campaign details and artwork. This is a crucial step.
Do not misuse capitalization on campaign titles, product descriptions, or ads. This will cause ads to be disapproved or your account suspended.
Do not use the following terminology or labels: "100% satisfaction guarantee" or any guarantees, "limited edition," or "best-seller."
Do not use stock keeping units (SKU) or model numbers.
Do not post fake reviews or ratings.
All campaigns must have added tags.
Check that hyperlinks are working correctly.
Optimize the important SEO keywords in your campaign title as it relates to your niches, products, or trends you're following. You're allowed a maximum of 150 characters for the campaign titles. Learn more about SEO here.
Any guarantees of safe and secure checkouts or payment methods on campaigns must be removed. Payment gateway logos should only be shown at the footer of every page.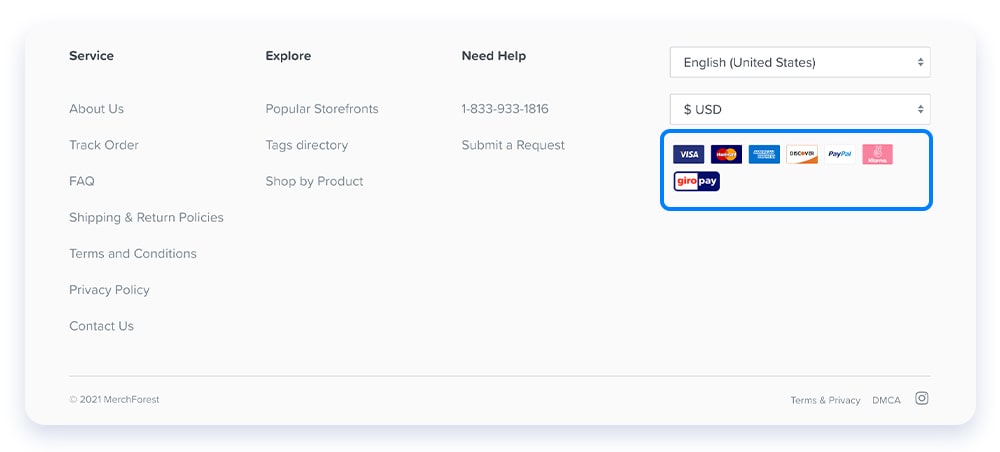 Clear details and information must be provided for a​ll promotions and discounts:
Applicable time frame: Specific start and end dates
Conditions: Eligible products, promo/discount qualification, etc.
Promo/discount reason, i.e. Christmas, Summer Flash Sale, etc.
Ensure that your promo/discount code and free shipping offer work correctly at all times.
Ensure that your social media pages have been added. To do so, follow these steps in your seller dashboard:
Go to Domains and find the domain for which you want to create a Google ad account
Click Details for that domain
Scroll to the Social media section to update the URLs
Click Save changes at the bottom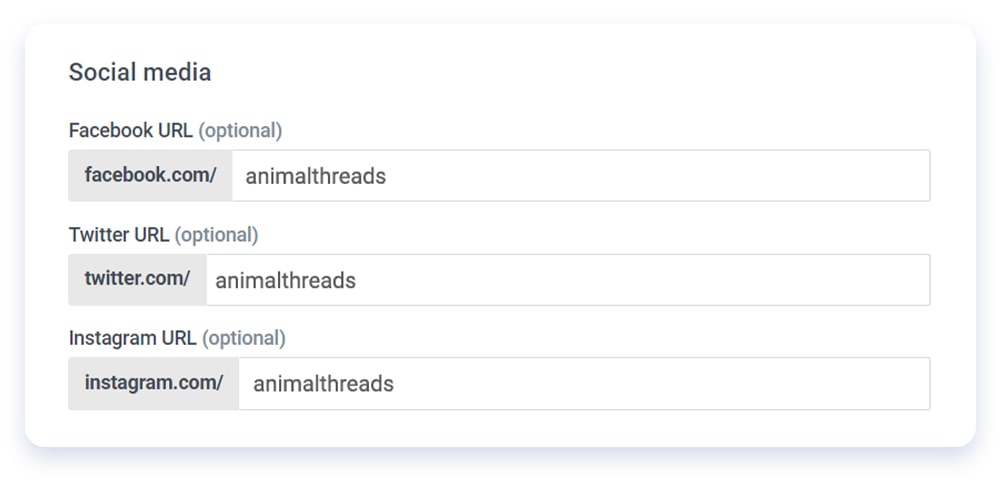 After you've added the URLs, you'll automatically see the social media logos at the footer of your domain: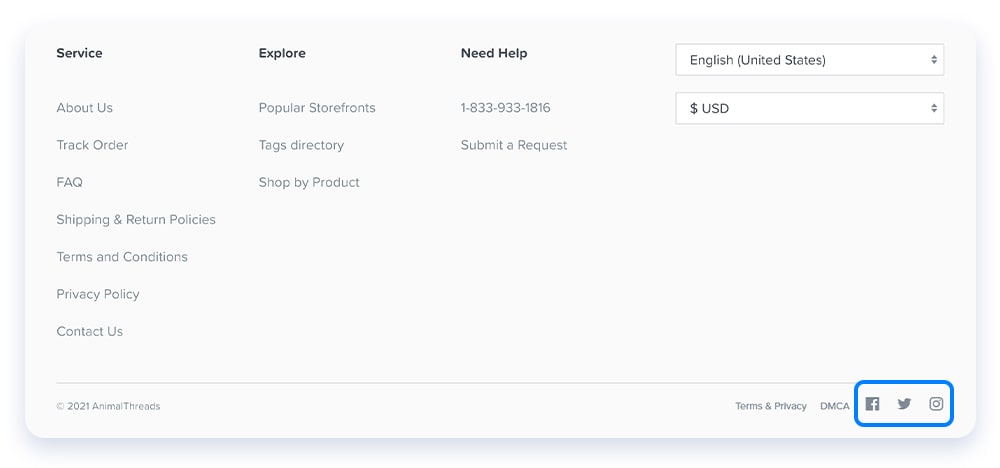 Account settings
Showing Google that your business has legitimate information will assist in making your account go smoothly. To start, make sure your office address is up-to-date. From your seller dashboard:
Go to Account Settings
Under Personal Info, scroll down to Mailing Info and update your office address
Click Save changes
Note: It's important to use your official office address as Chip will use it on Google Merchant Center and Google appeal forms when necessary.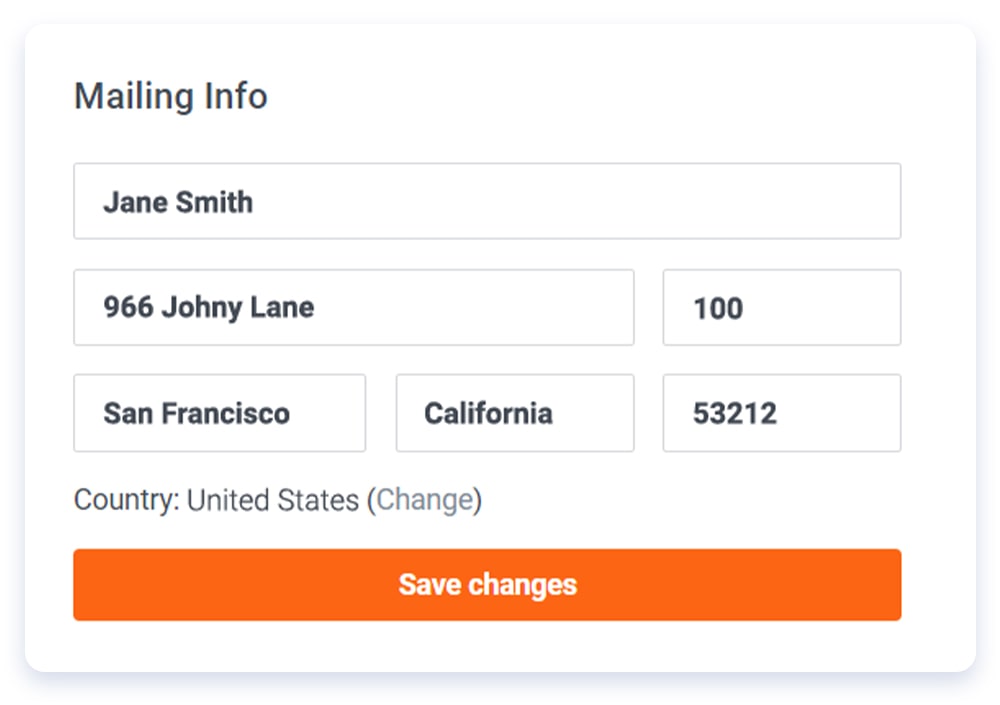 After this update and after enabling your address to show, you can your office address in the About Us section at the bottom of your custom domain: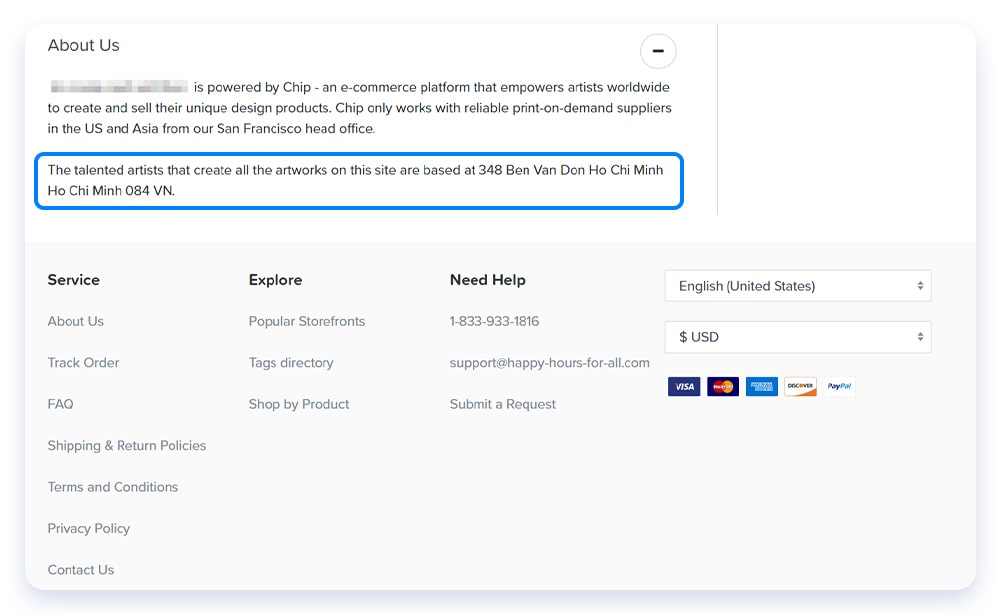 In order to be Google Shopping compliant, you must also configure specific settings by following these steps:
Go to Domains and find the domain for which you want to create a Google ad account
Click Details for that domain and go to the Settings tab
Disable Slashed price and Buy page and Checkout countdown timer
Enable Mailing Address on FAQ
Click Save changes at the bottom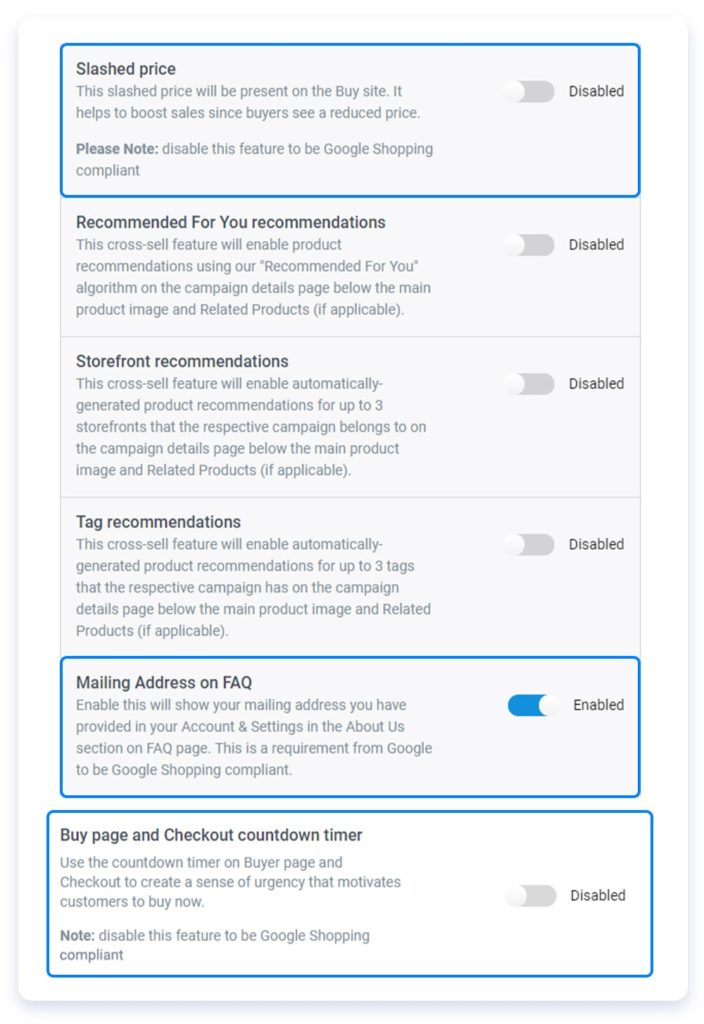 And there you have it. If you're able to complete this checklist and configure your account settings as laid out above, you are on your way to using Google Shopping.