In order to be a successful entrepreneur, sellers need a variety of promotional tools to diversify their reach and share their product offerings. Alongside Facebook Ads, one of the most impactful marketing platforms is Google Shopping, and Chip is excited to finally debut our integration with Google Shopping.
Chip is the first print-on-demand platform to officially partner with Google in Southeast Asia. Google Shopping spend grew 41% from 2018 over text ads in just the first three months of 2019, and shopping ads now drive 76% of retail search ad spend. Undeniably, this partnership is essential for Chip's sellers who want to scale their business and stay competitive.
To maximize performance, Chip has been configured to work seamlessly for Google Shopping, including SEO-optimized custom domains and a free, premier onboarding and support service offered by Chip's Google Shopping experts. Right now, sellers can also benefit from a 0% agency fee.
As a Chip seller, you'll always have Google Shopping pros on your side to help you: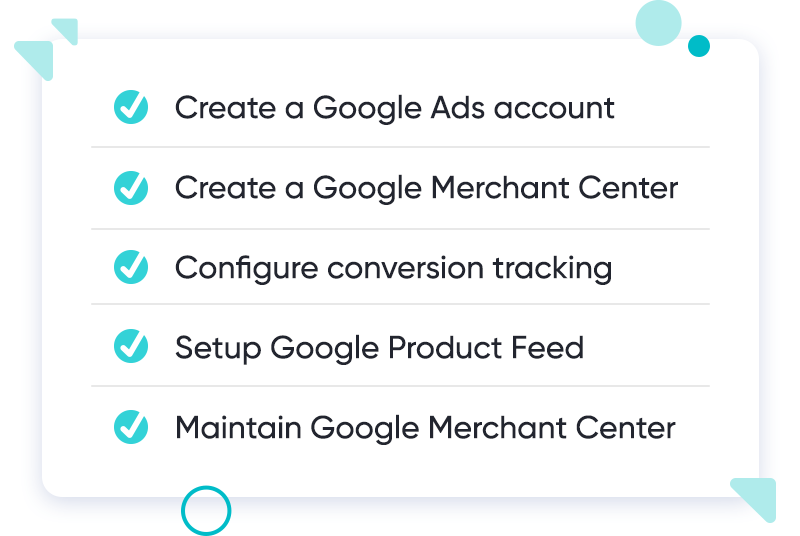 In addition to setting up and making sure your Google Merchant Center account is approved, Chip also assists sellers with the following:
Account support, including but not limited to setup, technical support, etc.
Troubleshooting and offering suggestions for best practices
Advice on ad spend, bidding, conversion optimization, etc.
Seller requirements
After many years of working with Google Shopping, we know what it takes to succeed as an advertiser.
First, go through our checklist to make sure your custom domain qualifies for Google Shopping:
No IP or trademark infringements on your campaign details and artwork
No fake reviews or ratings
At least two tags and two collections set up on homepage
Minimum 200 active campaigns (Google requires a product feed with at least 10,000 items)
Professional campaign titles (i.e. no "limited edition," "best seller," correct spelling and grammar, etc.)
Professional campaign descriptions (i.e. no "100% satisfaction guarantee," functional hyperlinks, no images preferred, no false advertising, etc.)
High-quality banner images and designs
Sellers should be able to perform at experienced levels to see worthwhile results with Google Shopping. As such, Chip is limiting its registrations to 100 print-on-demand and dropship sellers in Q3 who can commit to at least three months using Google Shopping and a minimum daily spend.