Cut and sew products are a variation of our all-over-print (also called all-over-sublimation or AOS) products, and they're the perfect choice for sellers looking for a more premium AOS offering. 
While the sublimation technique remains the same, cut and sew items get printed before assembly. The final product is seamless coloring and quality.
Designing for Cut & Sew Products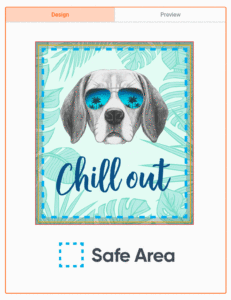 Like every other Chip process, campaign creation for cut and sew products is easy. Upload your artwork and make adjustments according to the guidelines and make sure to:
Keep your main design within the safe area
Fill up the print area with background design
Avoid designs with borders too close to the cut and sew edge
Check the Cut & Sew selling guide we've prepared to make sure your artwork prints perfectly. 
Why Sell Cut & Sew Products with Chip
Product Collection
From wearable essentials to home must-haves, our ever-growing list of cut and sew products is the perfect blank canvas for your inspiration. Click on each product to learn more.
Each product is printed, cut, sewn, and shipped directly to your customers.
Frequently Asked Questions
We'd love to hear from you
Whether you have a question we didn't address here or suggestions for more cut and sew products, let us know by emailing support@chipchip.com