Learn about upsells on dropship listings to multiply your profits! Once a potential customer has made it to your ecommerce store, it's your perfect chance to turn a singular sale into a multiple-item purchase with just a few tweaks and clever tricks on your custom domain store.
What are upsells?
Upsells suggest products related to a customer's shopping cart items and shopping history at different points of the sales funnel. Upsells can give your ecommerce store sales boost and can significantly increase your average order volume (AOV).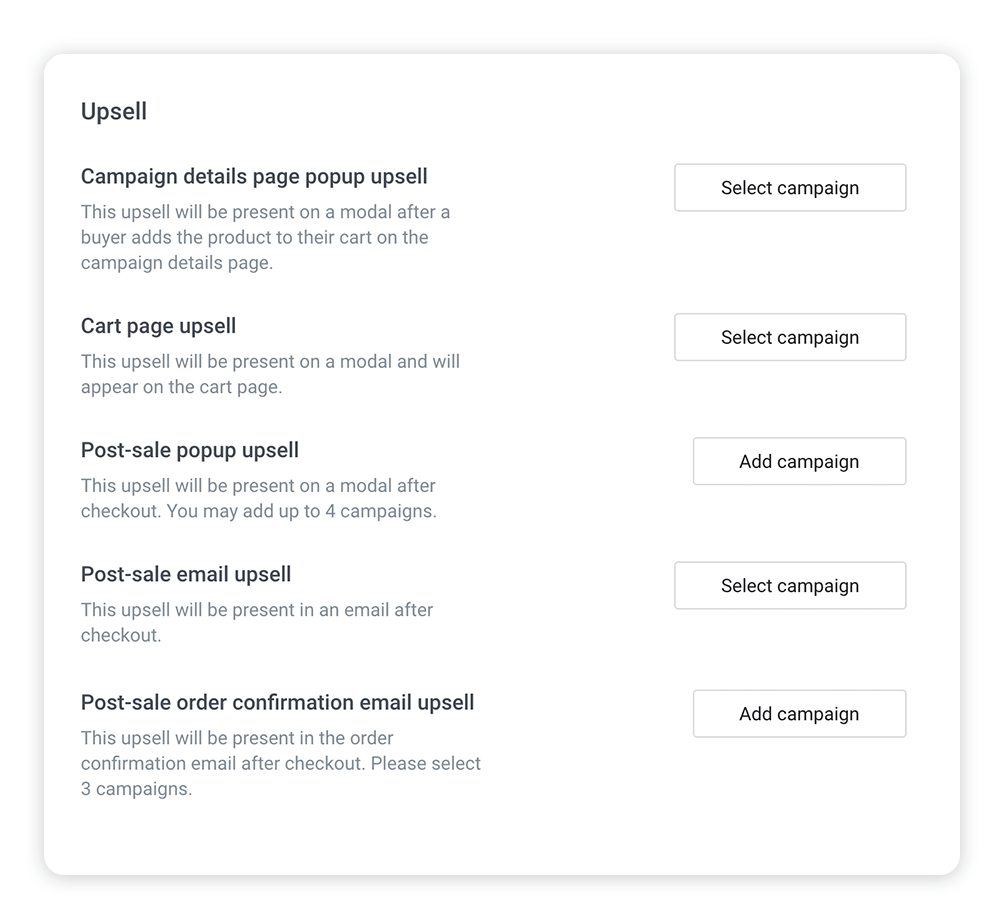 Combine print-on-demand and dropship upsells
Upsell your POD products with dropship products to increase your selling opportunities across the board. Set your upsells to suggest related products to your customers. Suggestions may be based on design similarities, niches, or even complementary products.
Add an "Add to cart" button to a listing
By default, product listings have a "Buy it now" CTA. If you want to update that CTA to read "Add to cart," simply add "?checkout=cart" at the end of your listing URL and share the new URL. For example:
Old: https://www.merchforest.com/summer-sandals
New: https://www.merchforest.com/summer-sandals?checkout=cart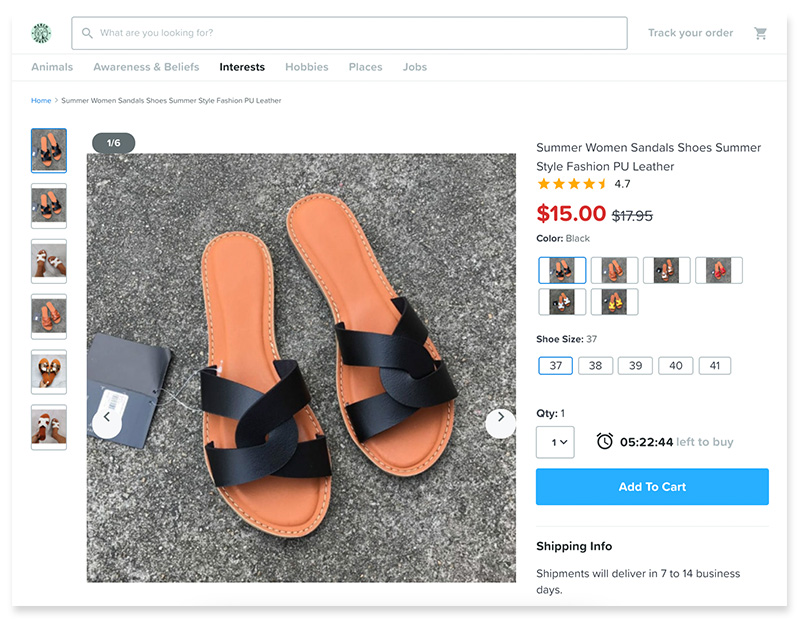 Get listing URLs on the Edit product page in the Listings box.
Dropship Upsells
Quantity Discounts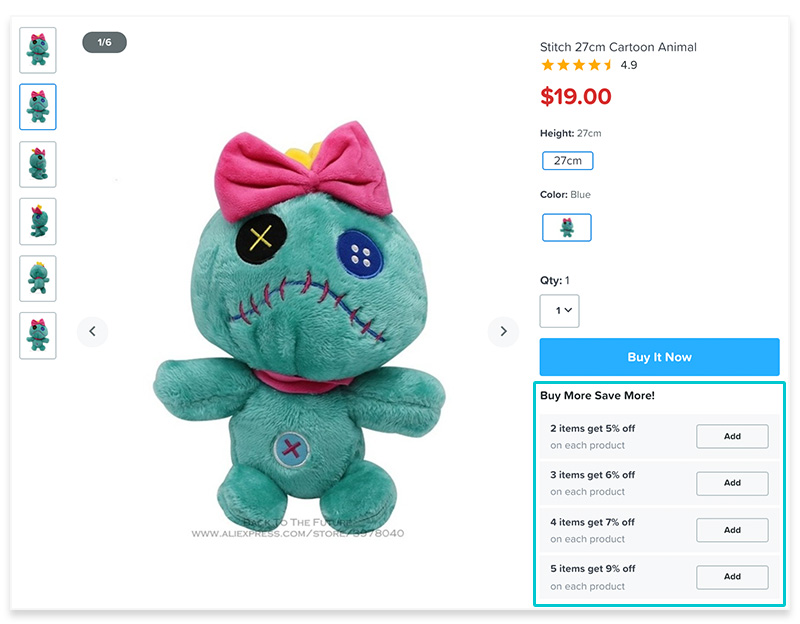 Chip's newest feature encourages customers to buy in bulk by allowing sellers to set up quantity discounts within the seller dashboard. To set this up, go to Dropship in your dashboard > Select a product > Listing Details > Scroll to the Upsells section and find Quantity Discounts.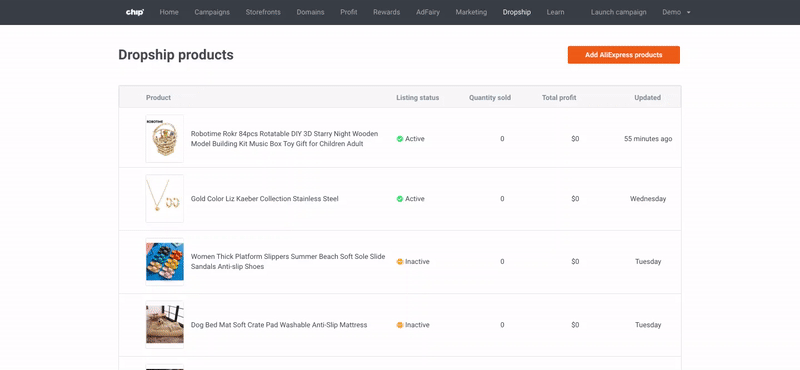 You can set up as many quantity discounts as you'd like, but the discount value must be a whole number and each quantity value can only be connected to one discount amount.
Note: Discounts will be deducted from the seller's profits.
Frequently Bought Together
Do you have related products in your store? If so, take advantage of the Frequently Bought Together upsell. This type of bundle makes it easy for sellers to group together relevant products to encourage buyers to purchase more than one item.
To activate Frequently Bought Together, go to Dropship > Select the product > Listing Details > Scroll to Frequently Bought Together. From there, you can add products and customize the offer message.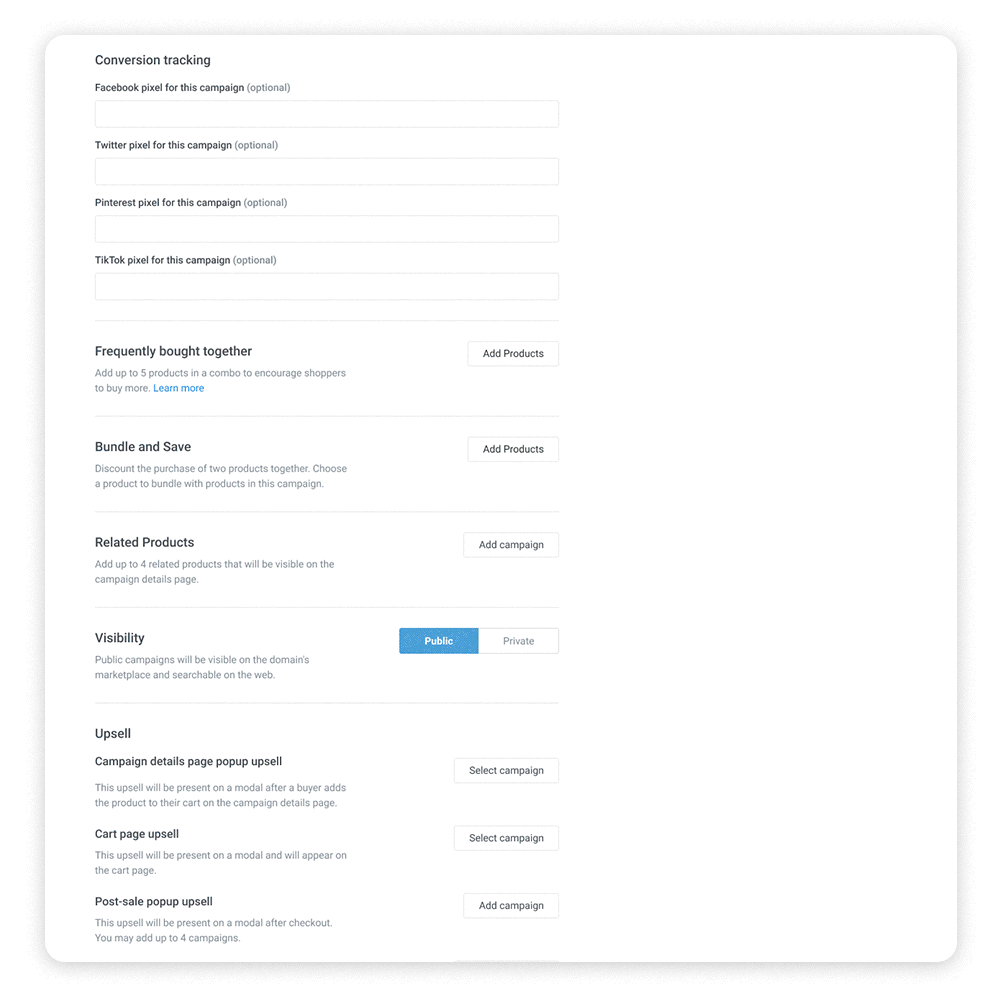 On the buyer page, shoppers will see a modal with all the items you chose for Frequently Bought Together and an option to "Add All to Cart" in one easy click.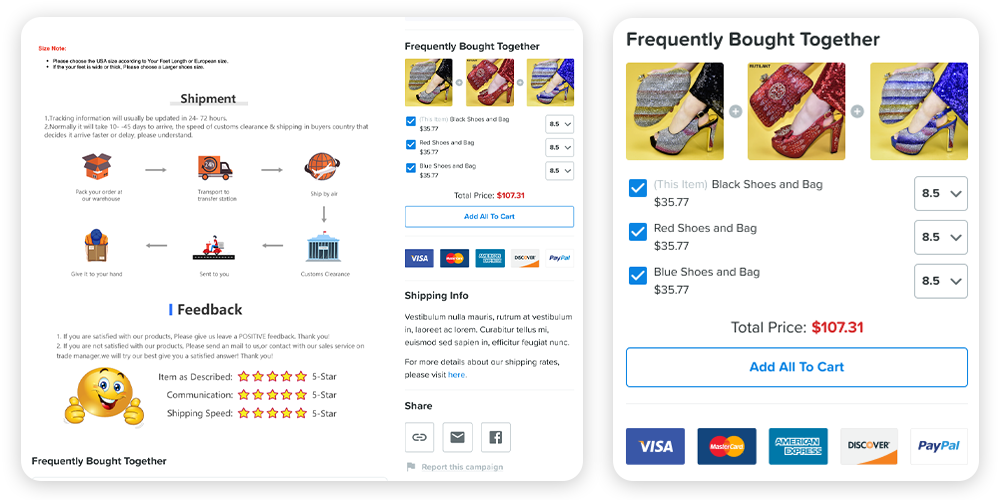 Coming soon: Add a discount to your Frequently Bought Together bundle to make it more enticing to buy multiple items at once.
Sellers can set ad-like popup upsells that will appear over a product's campaign details page to show customers more products they could easily add to their shopping cart.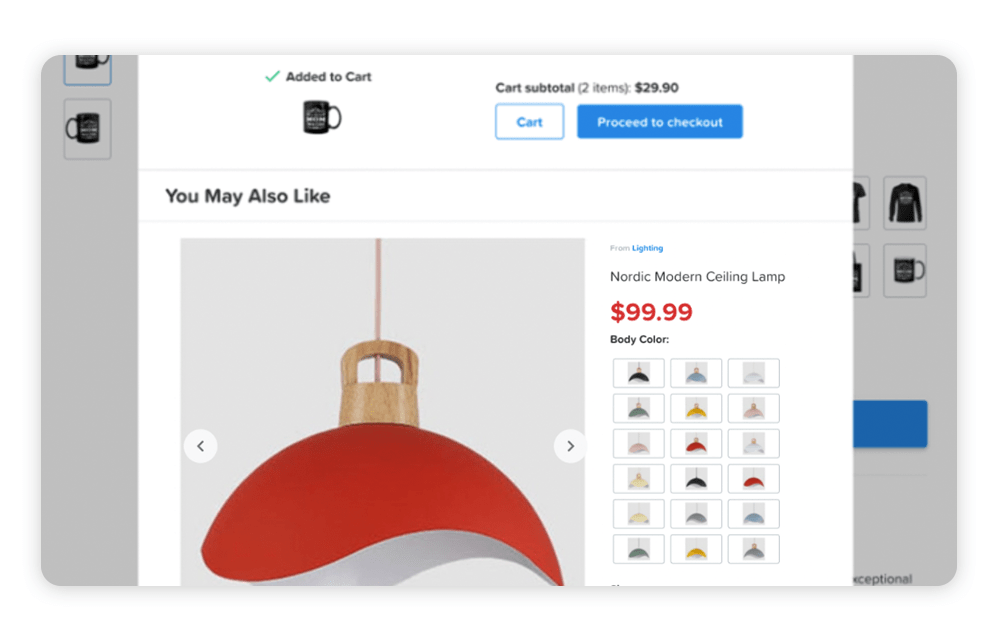 Cart page upsell
Product suggestions will be displayed under the "proceed to checkout" section when a customer is about to complete a purchase.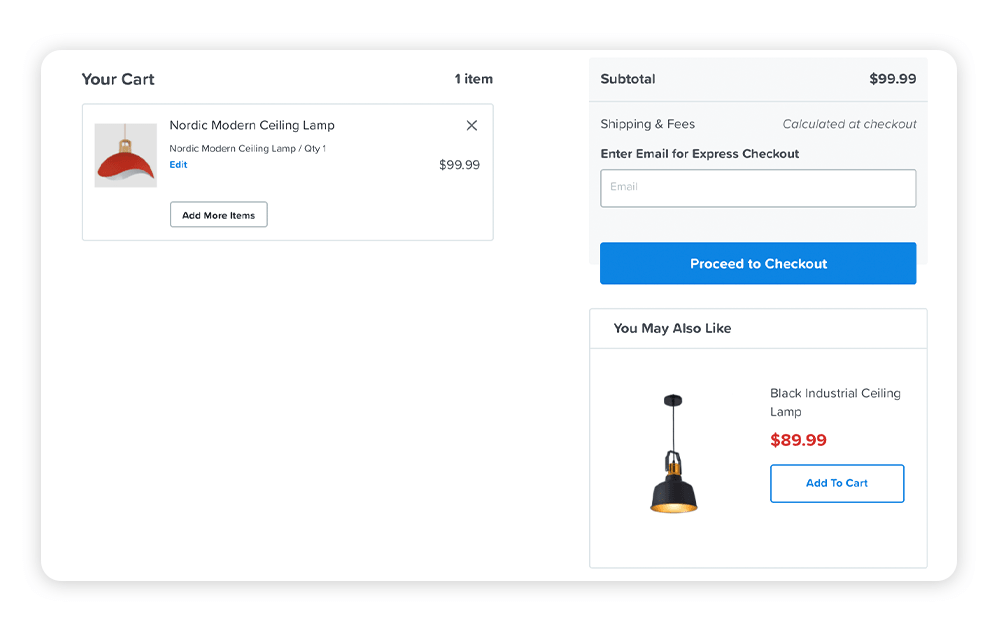 Once a customer has placed an order and has received the order confirmation message, a pop-up window will appear suggesting products your customer may also like to buy.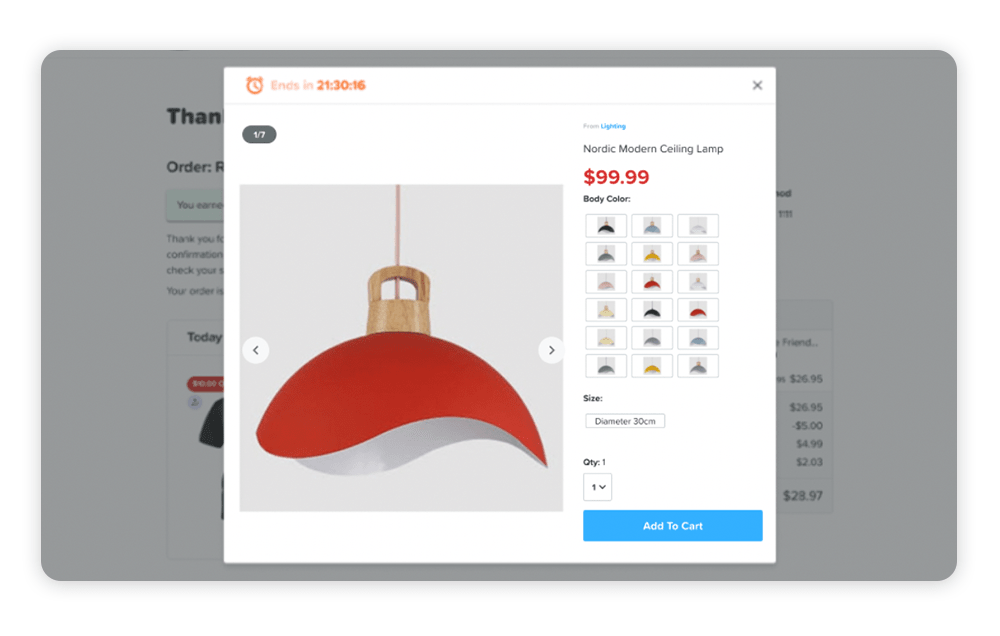 Post-sale email upsell
Send your customers limited-time product offers that appeal to their sense of urgency and fear of missing out.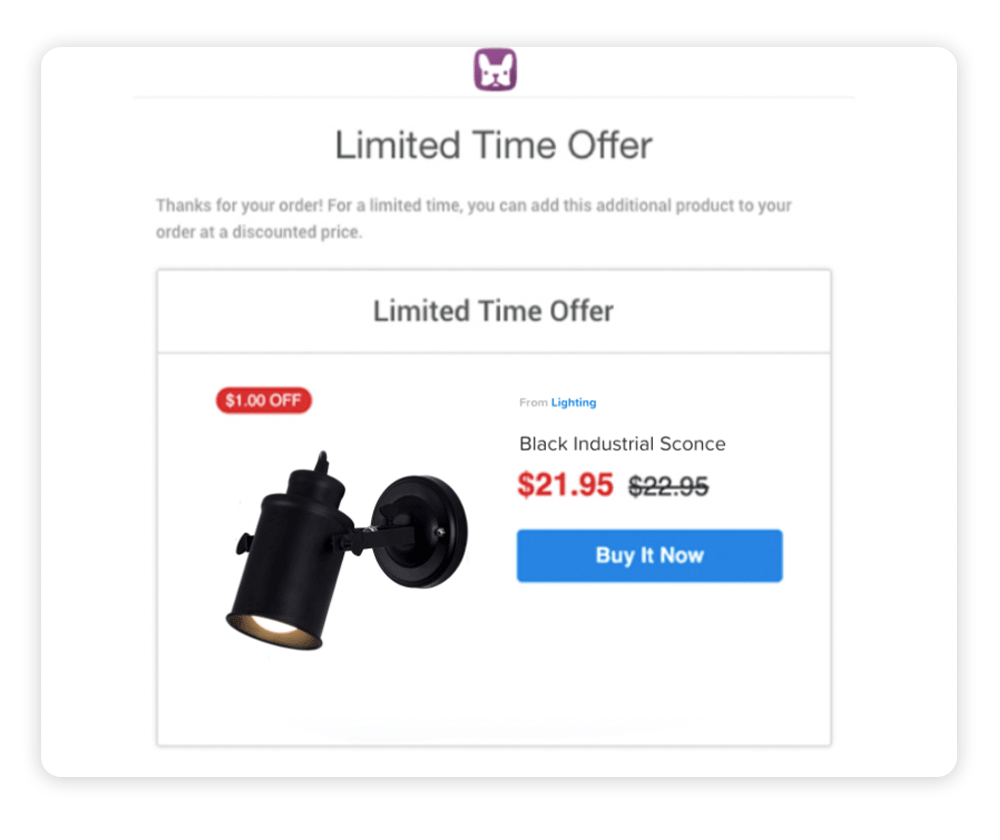 Bundle & Save
Set product pairings that, when bought together, your customers can get an attractive discount.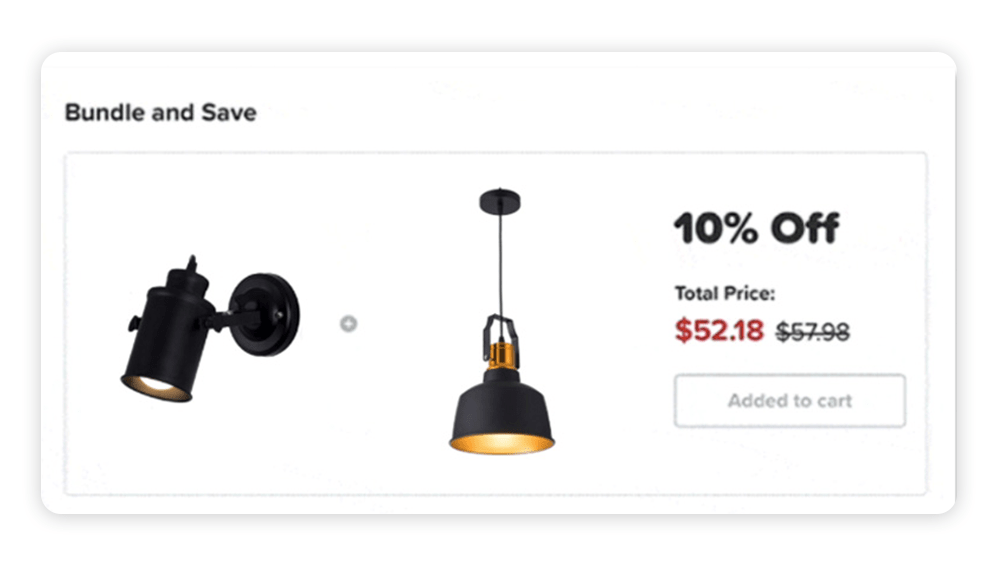 Upsell your customers every step of the way!
Take every chance you get to display products your customers may also want. It's easy and intuitive, and the more upsells you offer, the bigger the opportunities of increasing your average order volume. So make your products sell well with upsells!