Facebook takes extreme measures to make sure that every ad on its platform is trustworthy. In fact, it has created a policy dedicated to misleading claims. In this blog post, we'll talk about how to create ads that are engaging and honest.  
Policy No. 22 Misleading Claims states that "Ads must not contain deceptive, false or misleading claims, such as those relating to the effectiveness or characteristics of a product or service, including misleading health, employment or weight-loss claims that set unrealistic expectations for users."
Main takeaways
1.  Do not make claims that Facebook cannot verify. Avoid saying things like "50,000 happy customers have bought this." Instead, make claims that are general and truthful - for example, "This is a very popular product."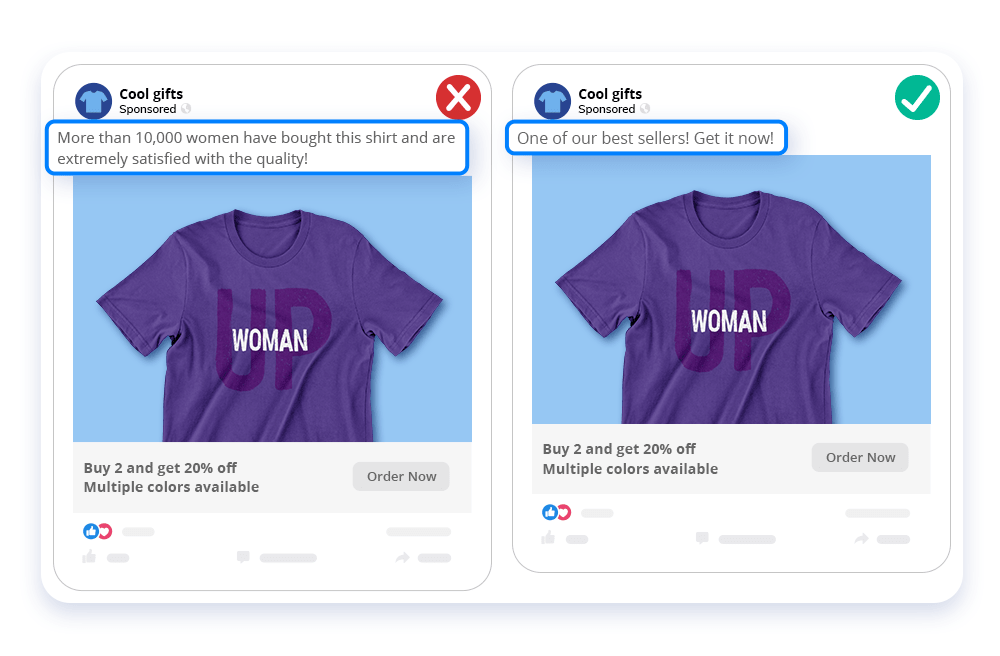 2. Do not claim that a fraction of the profits is going to a charitable organization. Saying this in your ads will flag them as misleading. Instead, use your product's attributes as a selling point.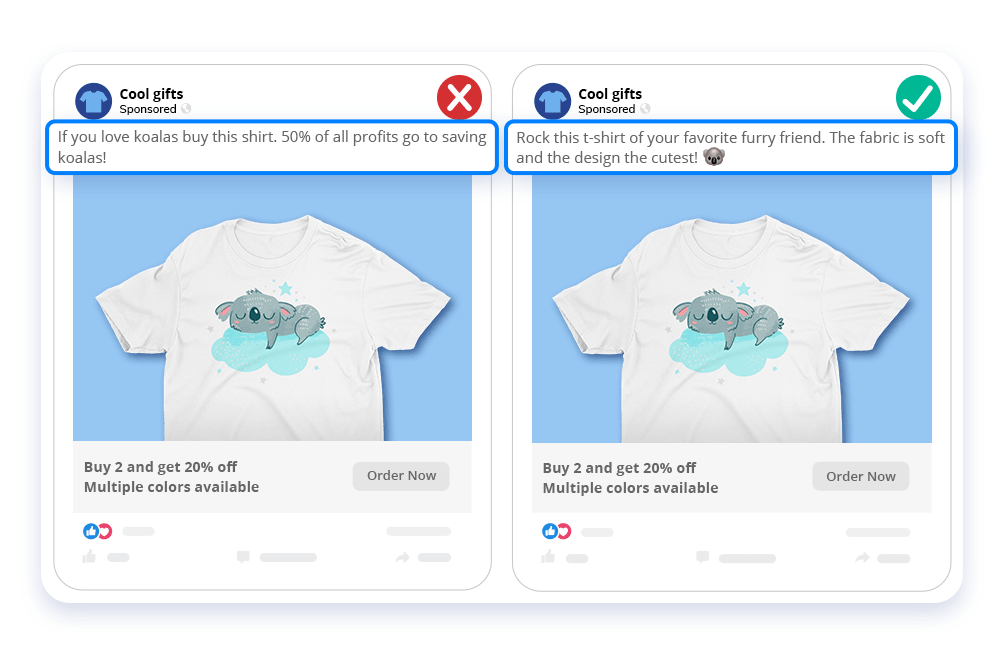 3. Do not mention anything about your product being organic or eco-friendly unless this is true and specified in the product description. Instead, use earth or plants emojis in your caption to communicate the idea of nature as long as this aligns with your product.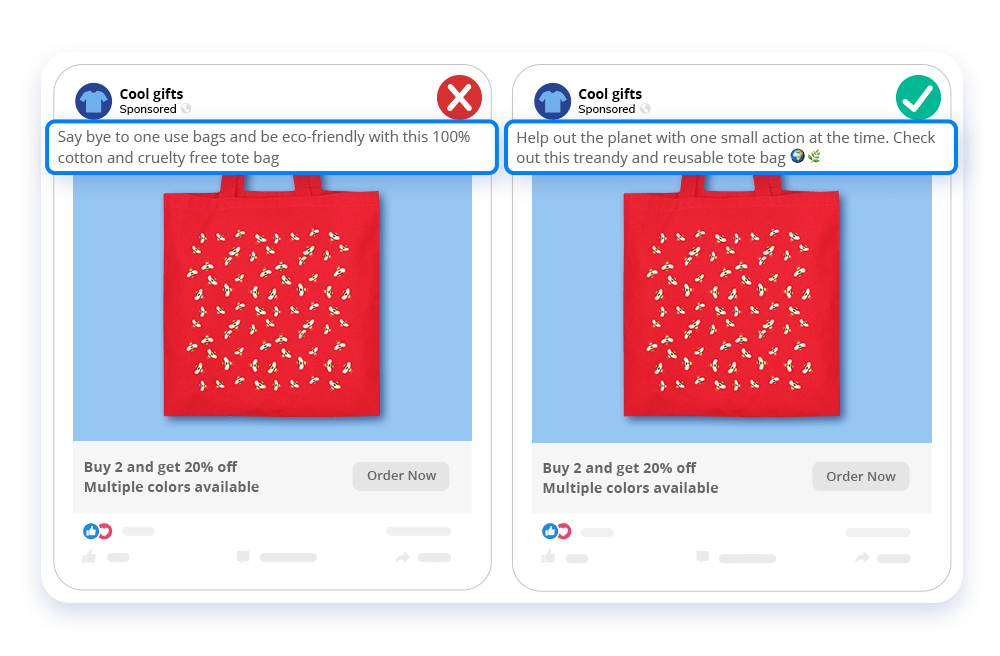 4. Avoid saying that an offer is available only the day users see the advertisement. Most of the time, you will not run a campaign for only one day. Customers might see the same ad many times and figure out it was only a marketing tactic. Instead, be truthful and say it is a limited offer or only available for a limited time.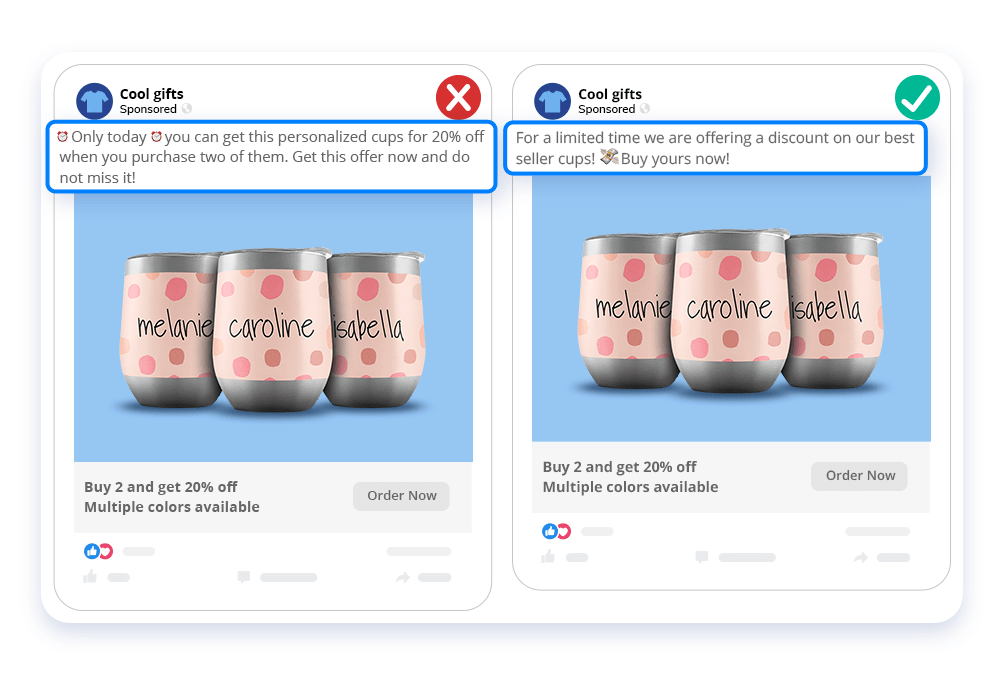 We hope this blog clarifies your questions about this policy. Just remember to be truthful in your ads, and you will have no issues!

As a seller, you might have never heard of engagement bait, but we'll tell you what it is and how it works. In a few words, engagement bait refers to a tactic to create Facebook posts that tricks people into interacting through likes, shares, comments, and other actions in order to artificially boost engagement and get greater reach on the News Feed. Facebook will most likely demote or reject ads that engage in these practices.
While you can read Facebook's article about engagement bait, we'll quickly guide you through the key takeaways in this blog, so you'll know what is considered engagement bait and how you can avoid using it. 
React baiting
This means asking people to react to the post (includes: like, love, haha, wow, sad, and angry).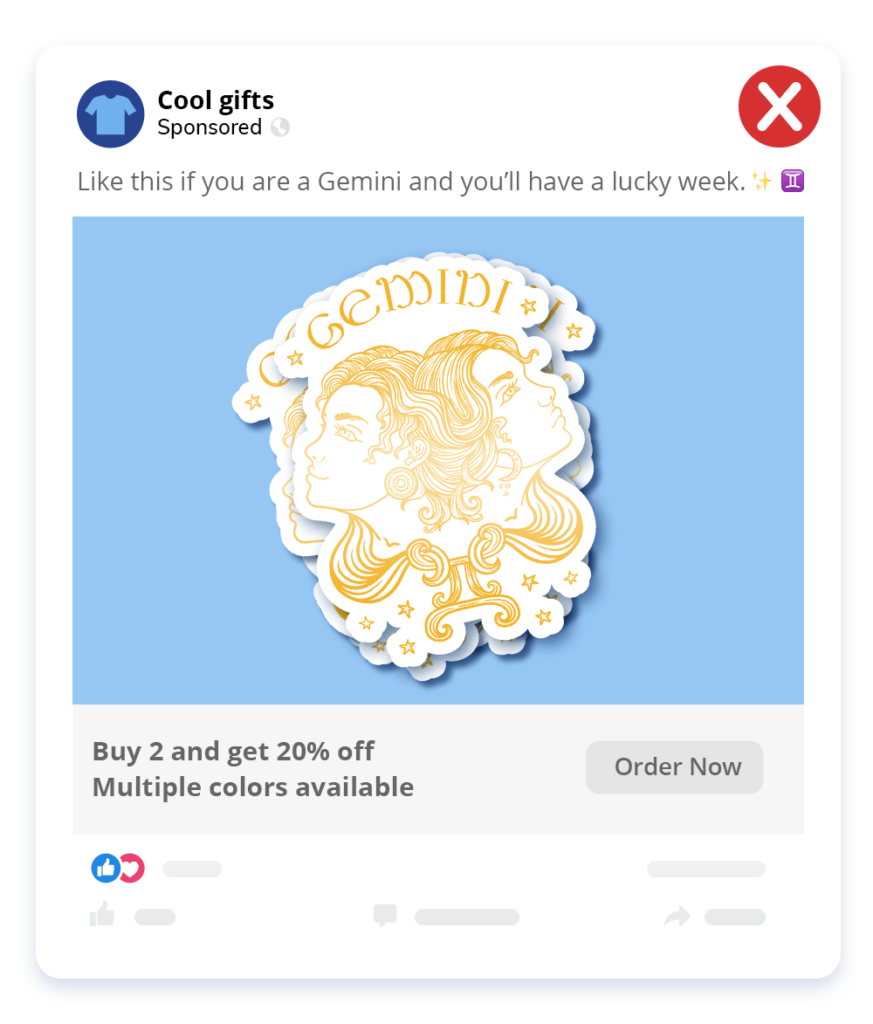 Comment baiting
This refers to asking people to comment with specific answers (words, numbers, phrases, or emojis).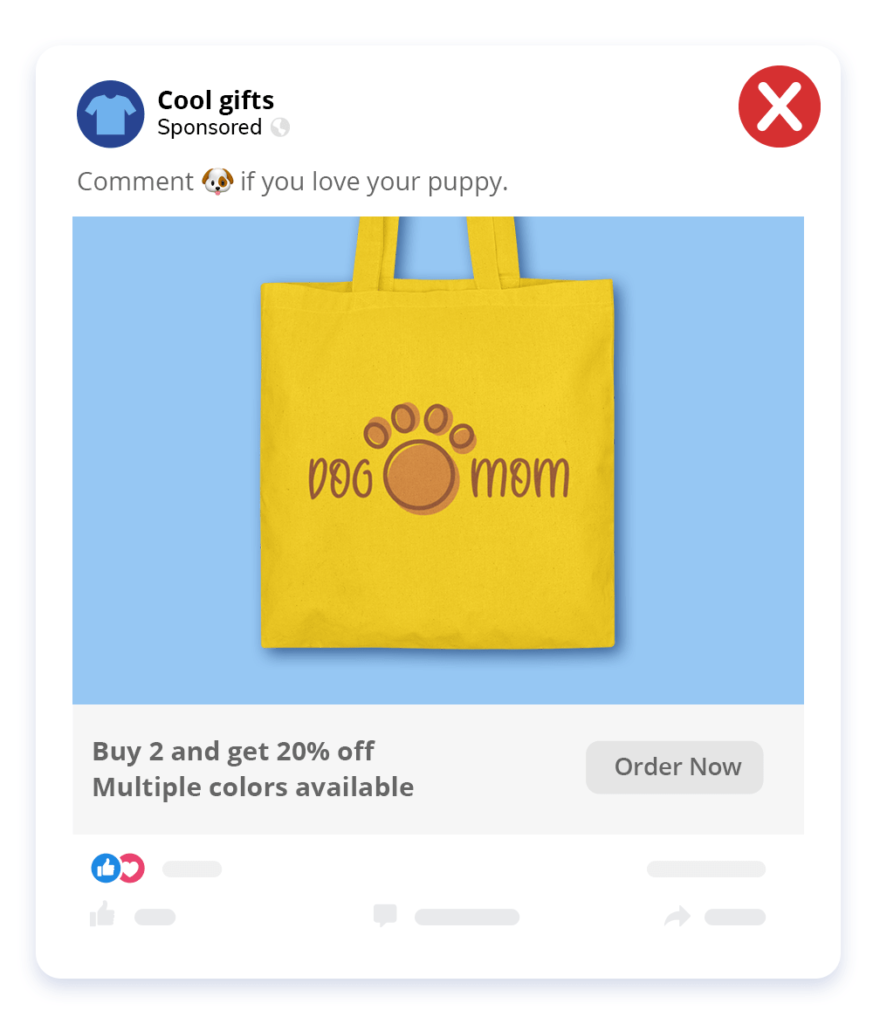 Share baiting
This refers to asking people to share the post with their friends.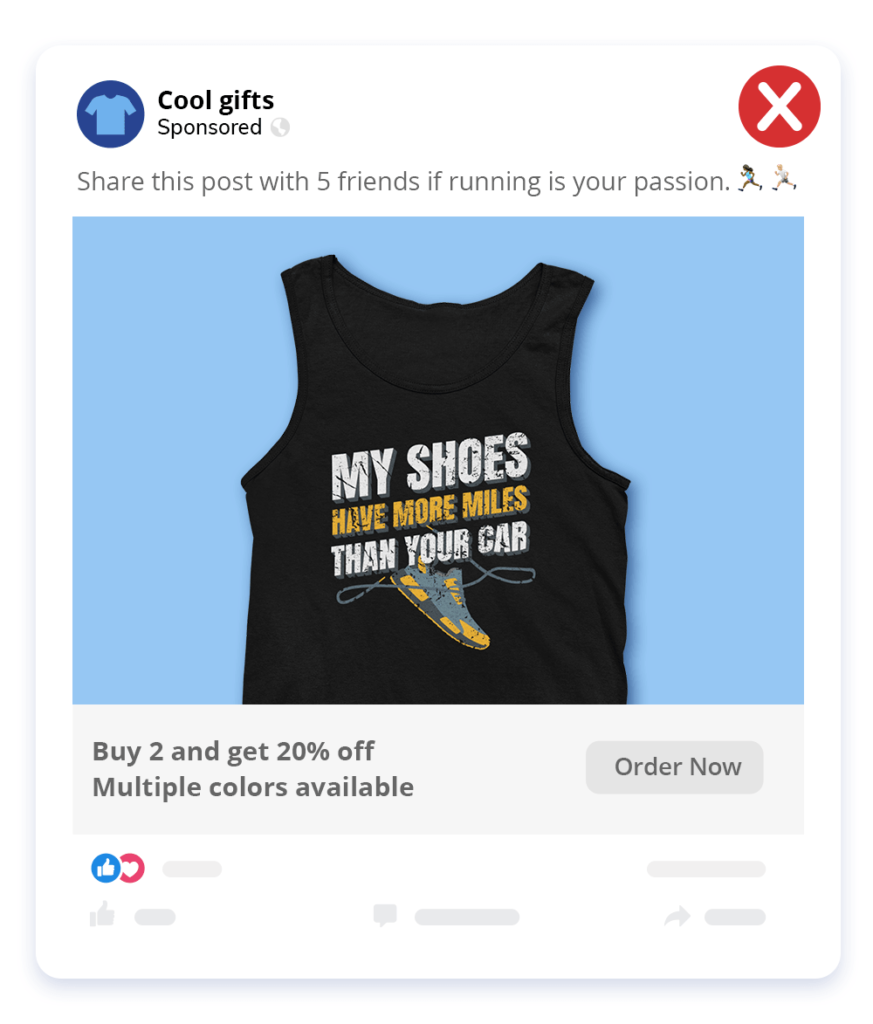 Tag baiting
This refers to asking people to tag their friends.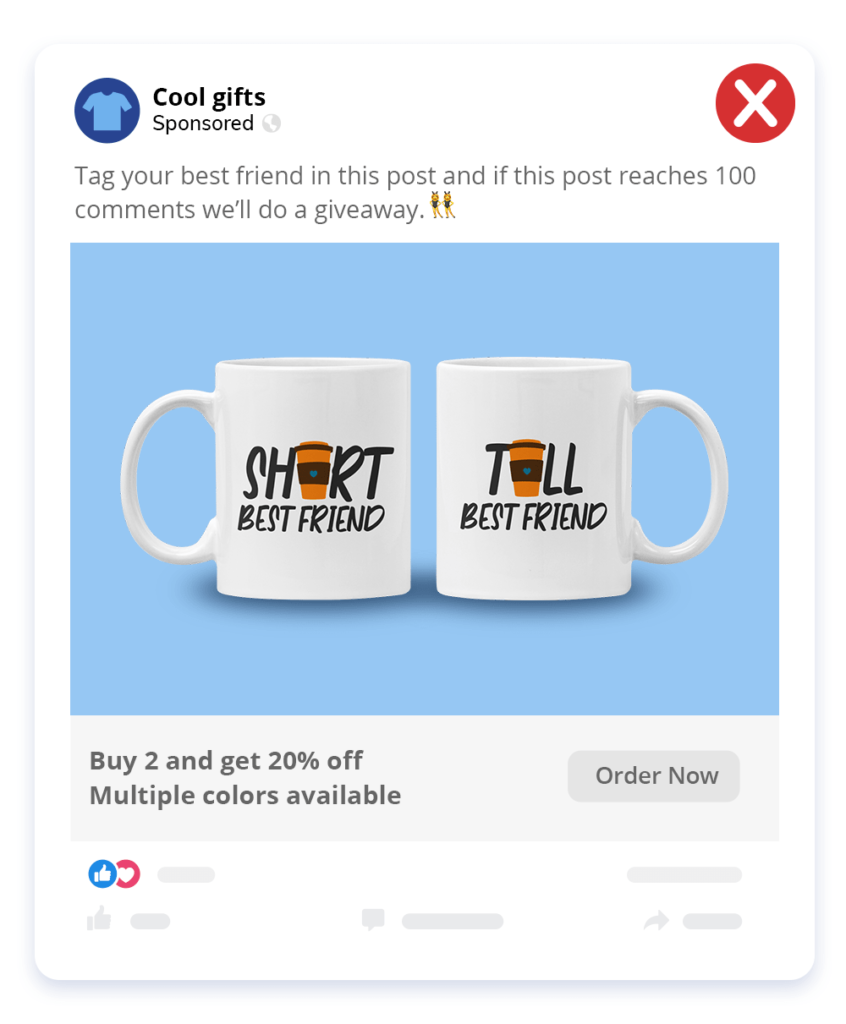 Vote baiting
This refers to asking people to vote using reactions, comments, sharing, or other means of representing a vote.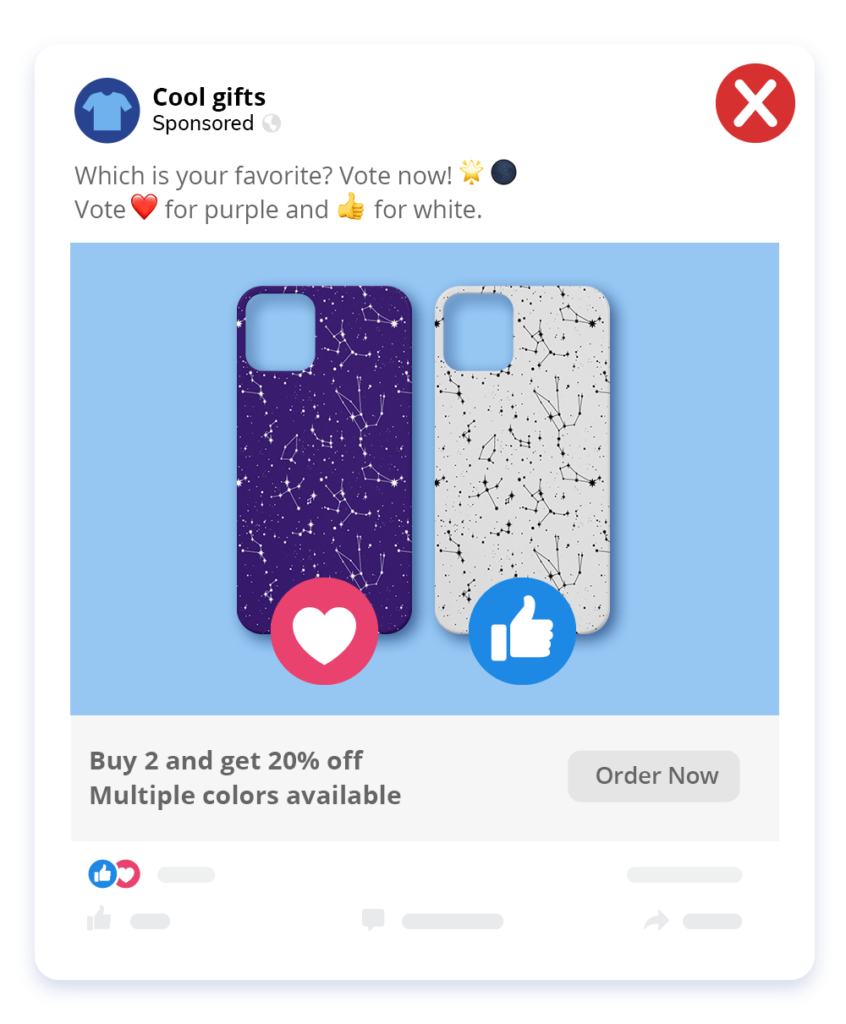 So, how can you generate engagement with your ad campaigns?

1. Make sure the copy you use in your ads is relevant or useful.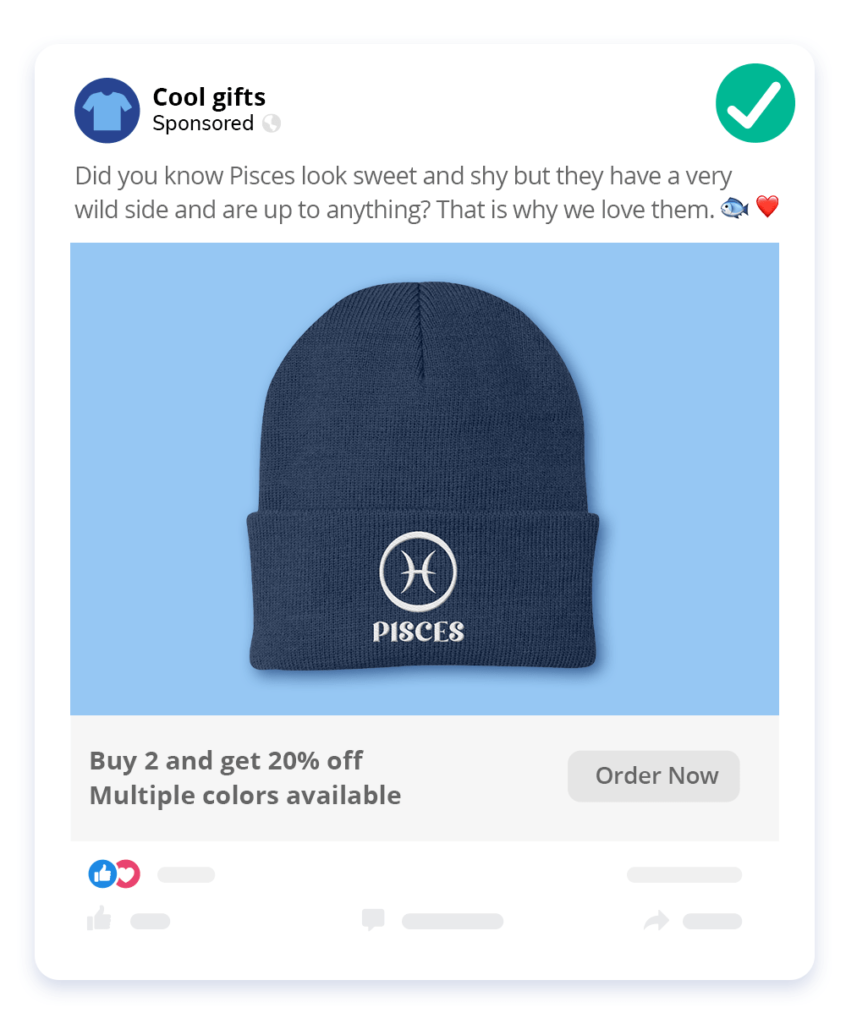 2. Ask questions that generate genuine engagement.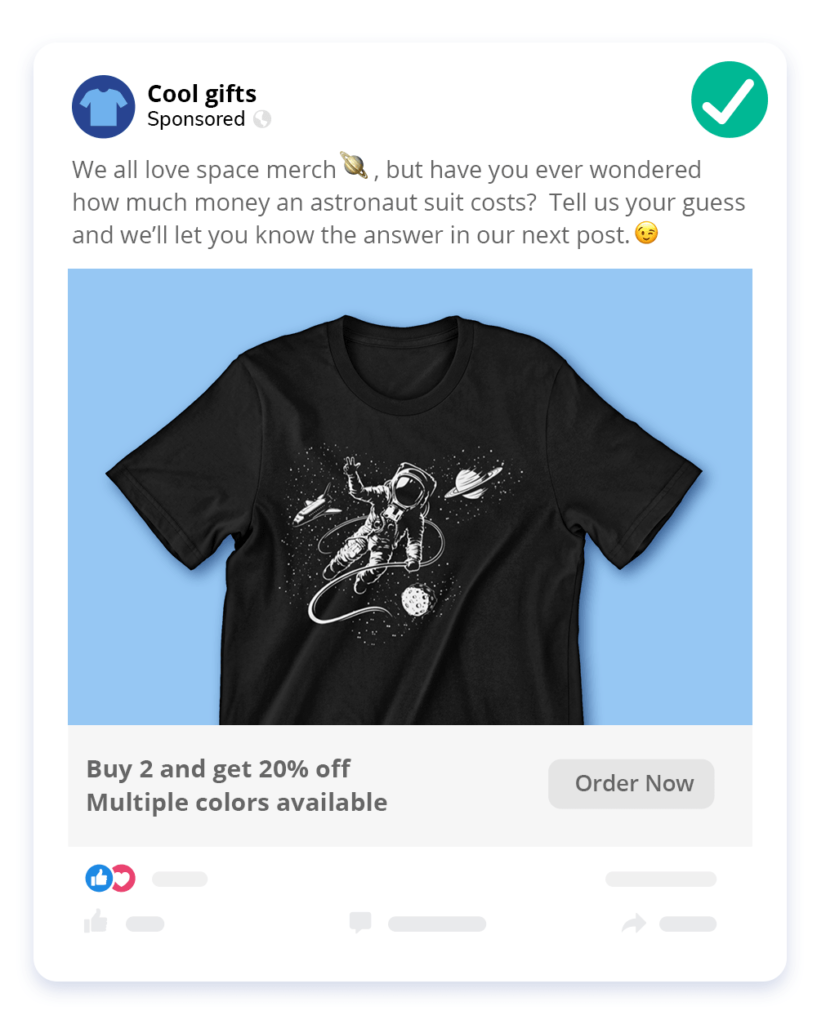 All in all, just remember to create content that users will want to interact with and your ads will run smoothly.