Blankets bring us closer together, whether that's cozying up on the couch for movie night or sending them as gifts to stay connected with loved ones.
A personalized woven blanket is an easy, thoughtful way to commemorate a special occasion, such as a baby's first blanket or a personalized blanket to always remember a loved one. Adding woven blankets to your business offers customers more variety and makes your store more attractive.
Below, we're sharing tips and tricks to make woven blankets your new bestseller.
Product Details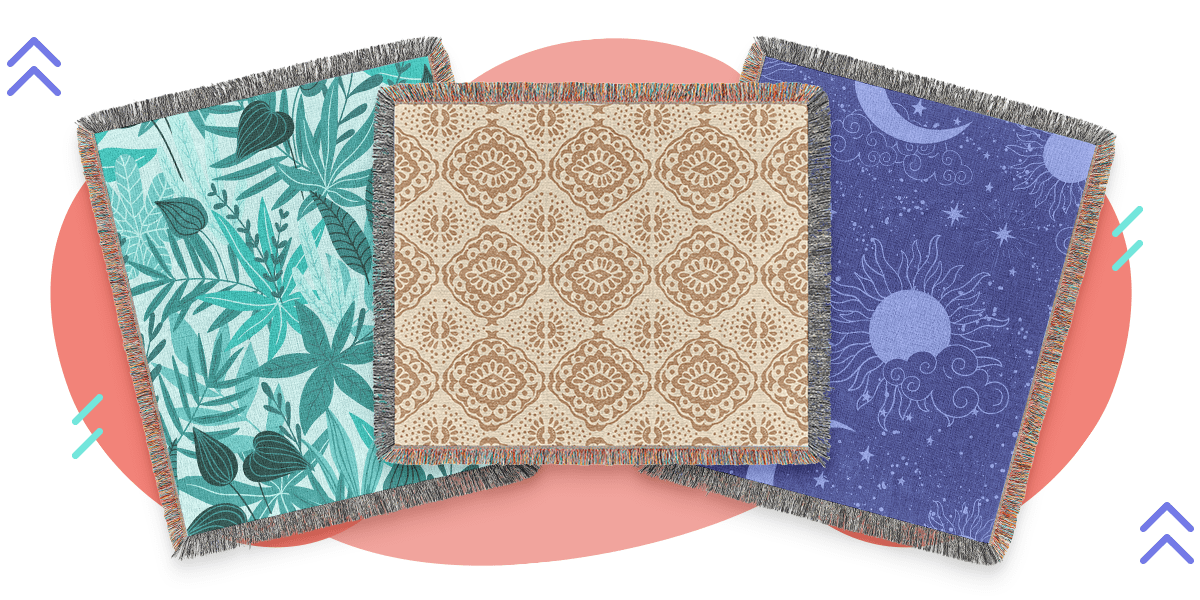 Our woven blankets are made of 100% cotton yarn and are completely customizable. They come in two sizes, so you can print all types of artwork, images, and more. Use them traditionally as cozy blankets, or create beautiful wall art to display in your home.
Design Guide
This product results in color variances that will not print as desired with bright, hot colors. The printing technique for woven blankets requires the use of red, blue, green, gold, white, and black yarns in different amounts combined to achieve the 195 possible color combinations. This means the finished product will select the nearest color match to accomplish the image submitted.
Please refer to the color graphic below to see how colors appear on the final product: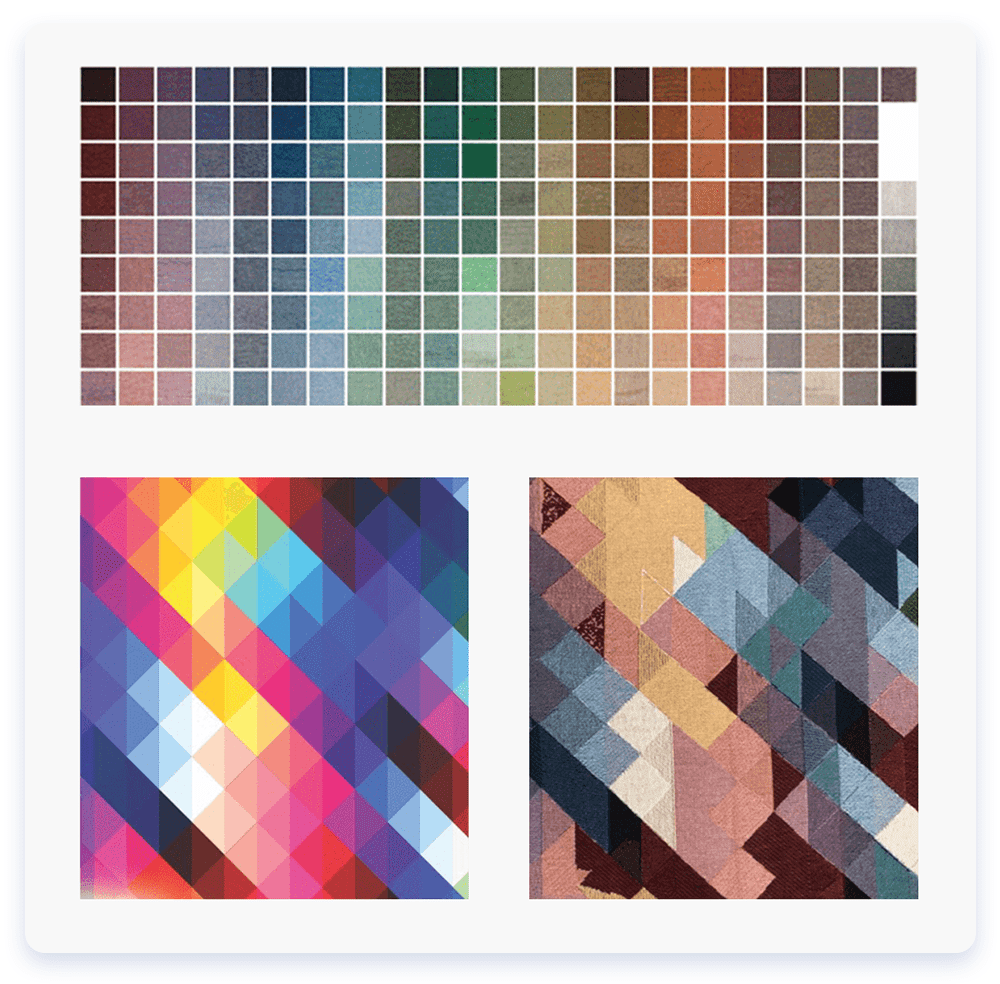 To achieve the best printing quality possible, follow our artwork guidelines:
Do
Choose artwork with busy backgrounds where reproducing small details isn't as important
Use artwork with contrasting colors, i.e. light and dark
Use artwork that will look good when viewed at full size (50"x60" or 60″x80″) with a minimum of 150 DPI
Use large, bold text in your designs
Design your artwork in RGB and save them as a PNG file at the maximum file size
Don't
Use images with gradients
Use images with vibrant, hot, neon, or extremely yellow colors
Expect similar colors to contrast well, i.e. dark blues, purples, and reds
You can create previews of your artwork in Photoshop or other image editing software as it may appear on the woven blanket. The purpose of this is to manage expectations as the color payoff on the woven blanket will not be exact. Note that woven blankets include a 2" multi-color fringe with inverse colors on the front and back. Follow these instructions to create the best preview:
Set up your print area to correspond to the size of your woven blanket. With multiple size offerings, use the largest print area to create your artwork.
Create guidelines that are two inches in from the border to account for the fringe. This will ensure that the elements you want to be printed are inside the guides.
Reduce the saturation of reds and greens of your preview image, reduce the resolution of the artwork down to 12 DPI before adjusting it for any "in situation" or flat shots, and use the preview as a transparent top layer to achieve the desired effect.
Design your artwork in CMYK and export them as a PNG with an RGB profile file at the maximum file size to upload to our platform.
Design Inspiration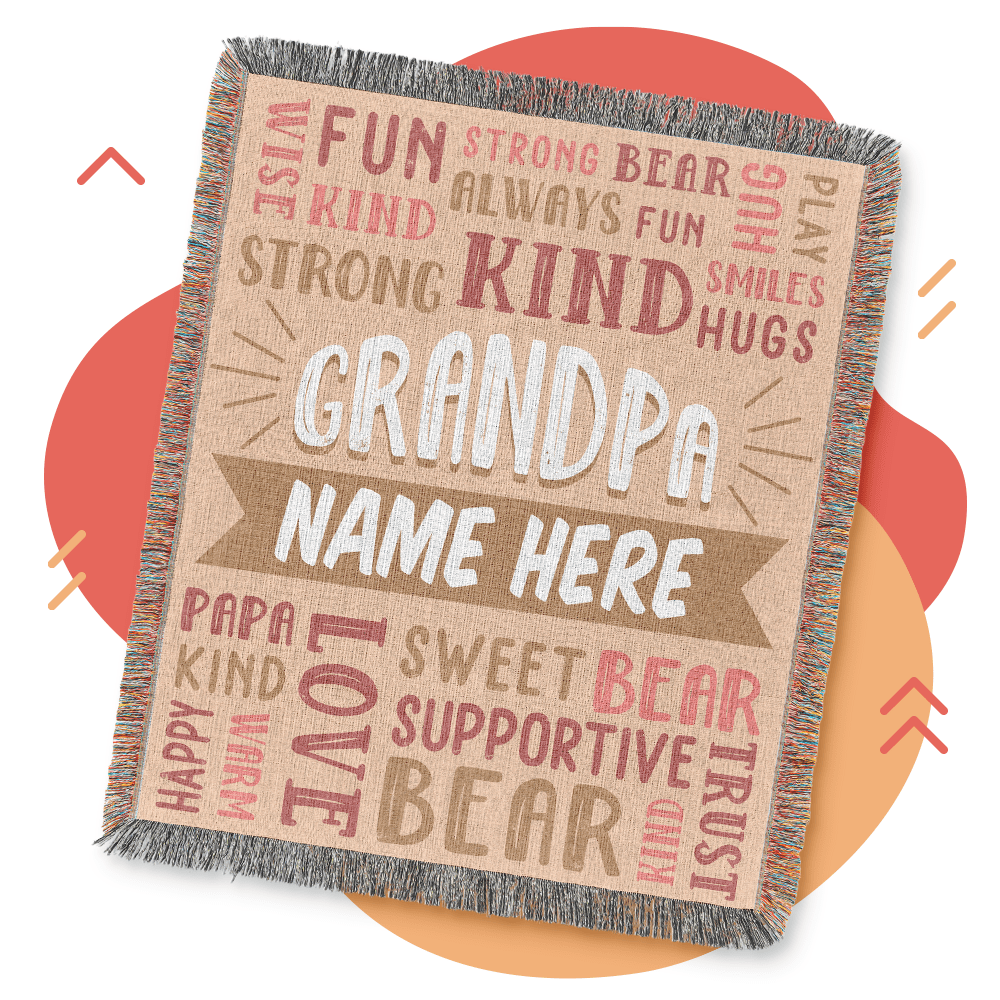 Family with Personalization
Personalized woven blankets make great gifts year-round. Add custom text to your designs with Chip's personalization tool to make the woven blanket extra special.
Pets with Personalization
Upload artwork with lovable pets like dogs, cats, and more, so people can show off their best friend with a personalized woven blanket complete with their pet's name.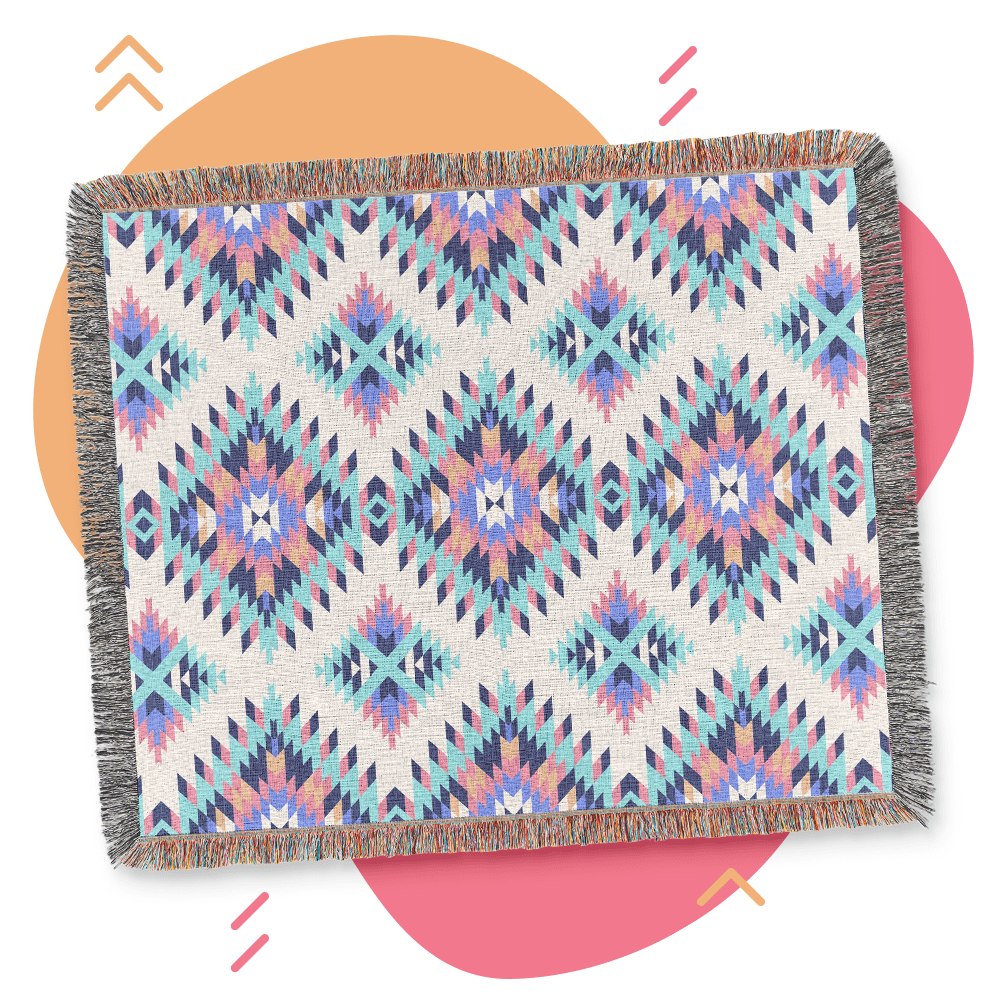 Boho or Native American Patterns
Bohemian vibes and Native American patterns are always on-trend. With never-ending color options and unique patterns, there's something for everyone.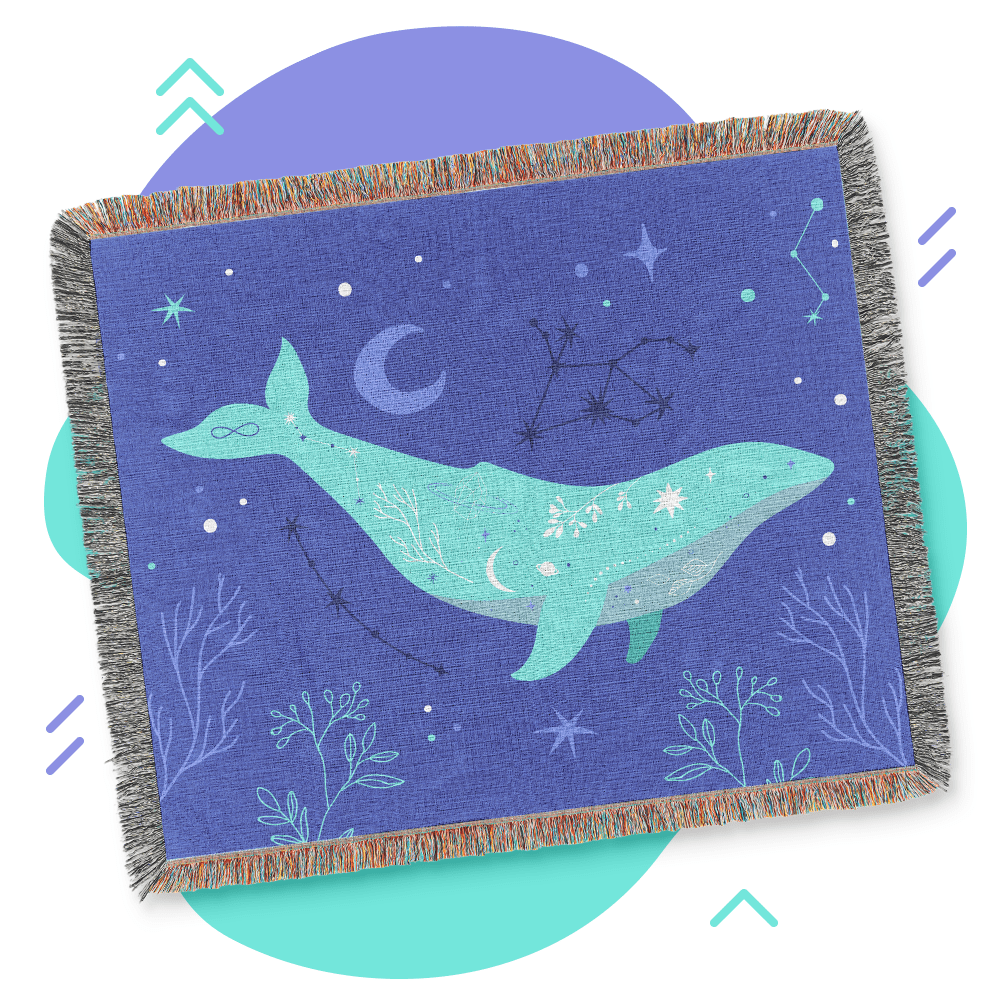 Animals
Animal lovers will love cuddling up with their favorite creatures or gazing at their new wall art. From sloths to tigers and everything in between, the possibilities are endless.
Calls-to-Action
Cuddle up with your favorite person under a beautiful woven blanket. Shop now!
Discover your new favorite artwork in the form of a cozy woven blanket. Get started! Get started!
Create a personalized woven blanket for someone special. Browse designs!