Many people would agree nothing beats binge-watching your favorite TV show in bed, and doing that wrapped up in an irresistibly soft quilt bedding set takes the cake.
During these times, the home has taken center stage as the hub of entertainment. All that extra time at home now means that quality home accommodations are in high demand. Our quilt bedding set sales have been keeping strong and are predicted to increase further when the cold weather comes around!
Follow our design guide for tips on how to achieve best-selling results.
Product Details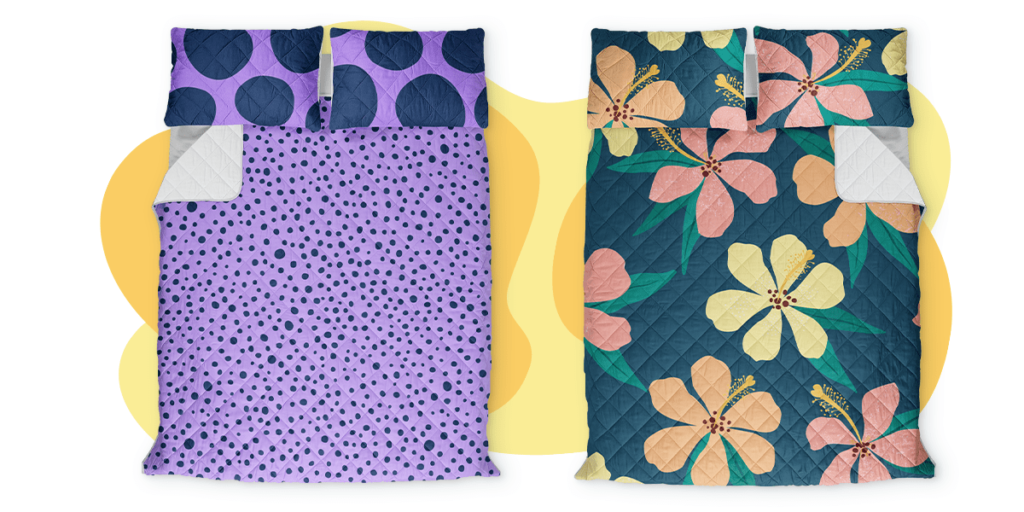 Artwork template
Download here
Minimum DPI
150
Base price
Quilt Bed Set - Twin - $34.00
Quilt Bed Set - Queen - $38.00
Quilt Bed Set - King - $42.00
Suggested sales price
Quilt Bed Set - Twin - $74.99
Quilt Bed Set - Queen - $79.99
Quilt Bed Set - King - $91.99
Print dimensions
Twin
Quilt: 72.833" x 82.677" in (21850x24803 px)
Pillow: 31.5" x 21.653" in (9450x6496 px)
Queen
Quilt: 80.707" x 92.52" in (24212x27756 px)
Pillow: 31.5" x 21.653" in (9450x6496 px)
King
Quilt: 92.52" x 104.333" in (27756x31300 px)
Pillow: 31.5" x 21.653" in (9450x6496 px)
Product details
- Includes: One quilt with a luxurious diamond stitched pattern and two pillow covers with matching one-sided printing and seamless dual flap closure. Pillow inserts NOT included.
- Crafted with an ultra-soft polyester fabric outer shell and a hypo-allergenic cotton lining.
Comfortable and breathable, perfect for year-round use.
- High-quality print ensures long-lasting, vibrant colors.
- For quality care, wash with cold water on a gentle cycle with mild detergent.
Design Inspiration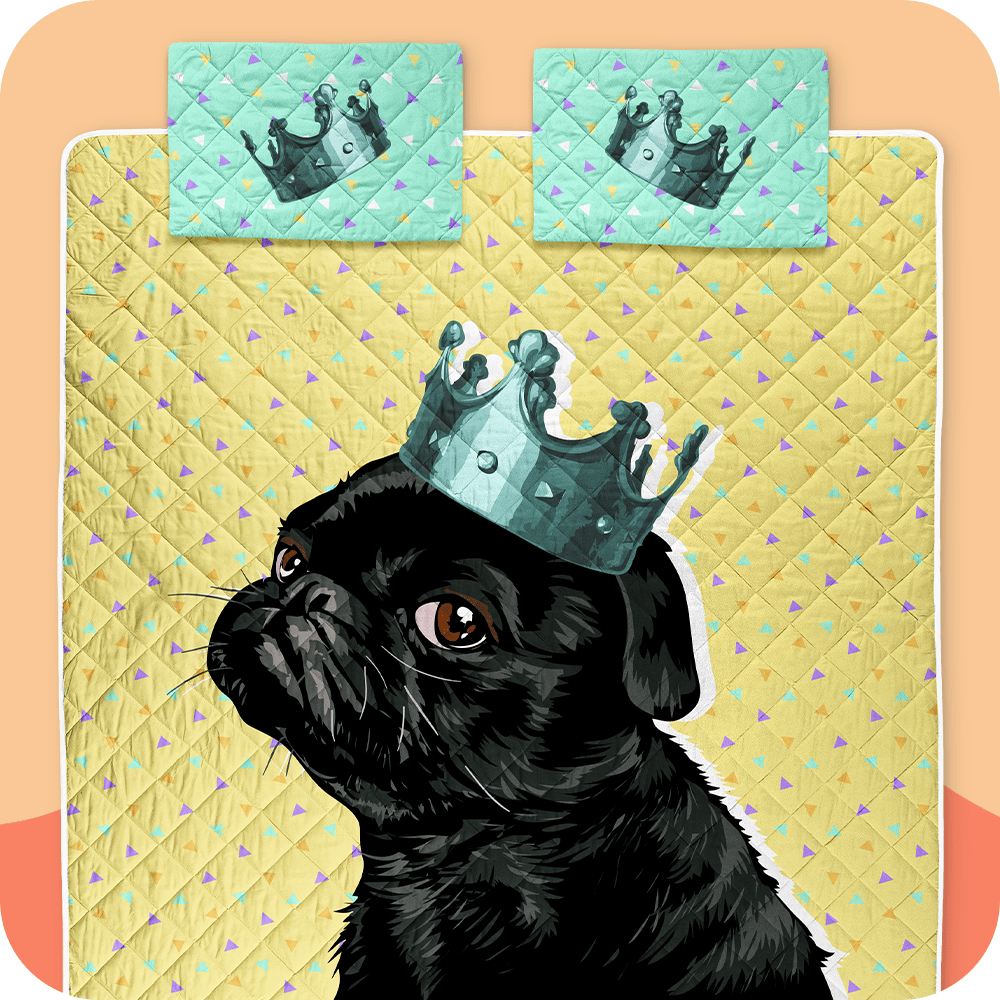 Pets Lover
Can't go wrong with an adorable bark, meow, or even a moo for the perfect bedding design.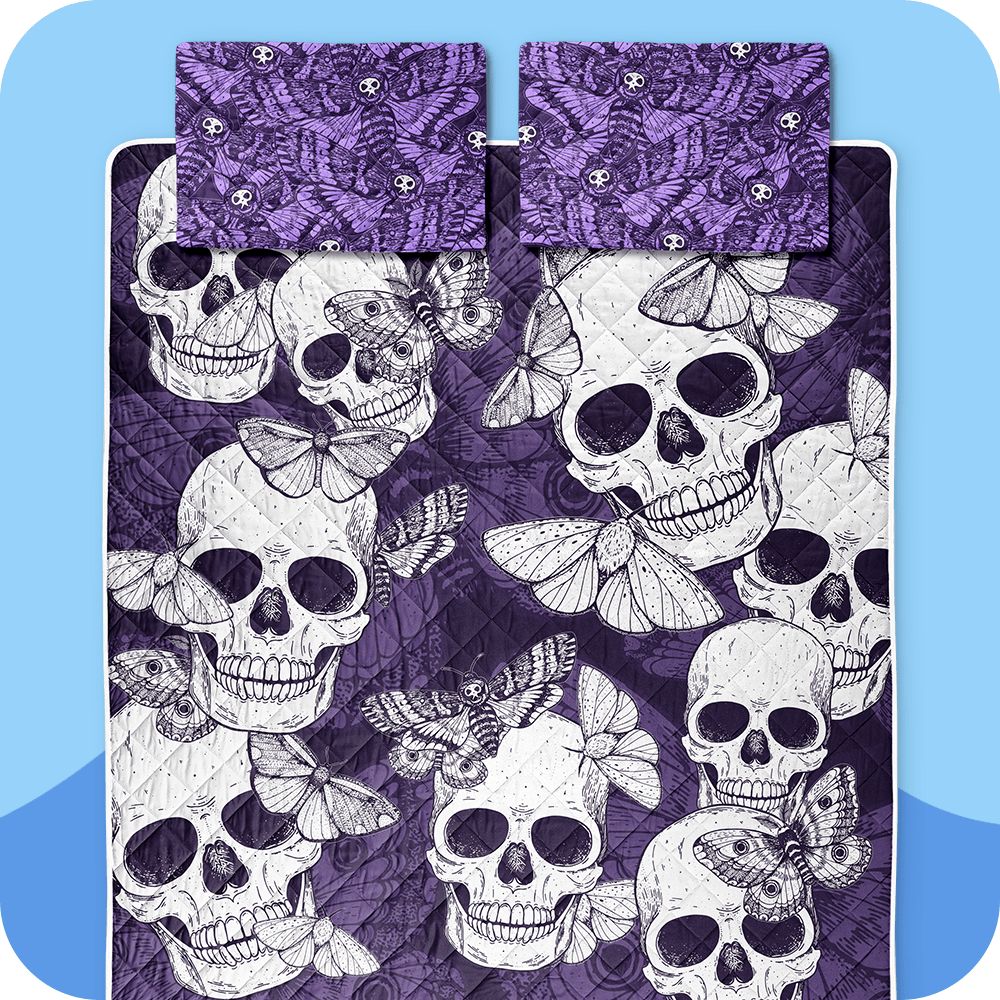 Gothic
Go dark and moody for the hardcore fans of gothic themes, including skulls, vampires, or creepy goblins.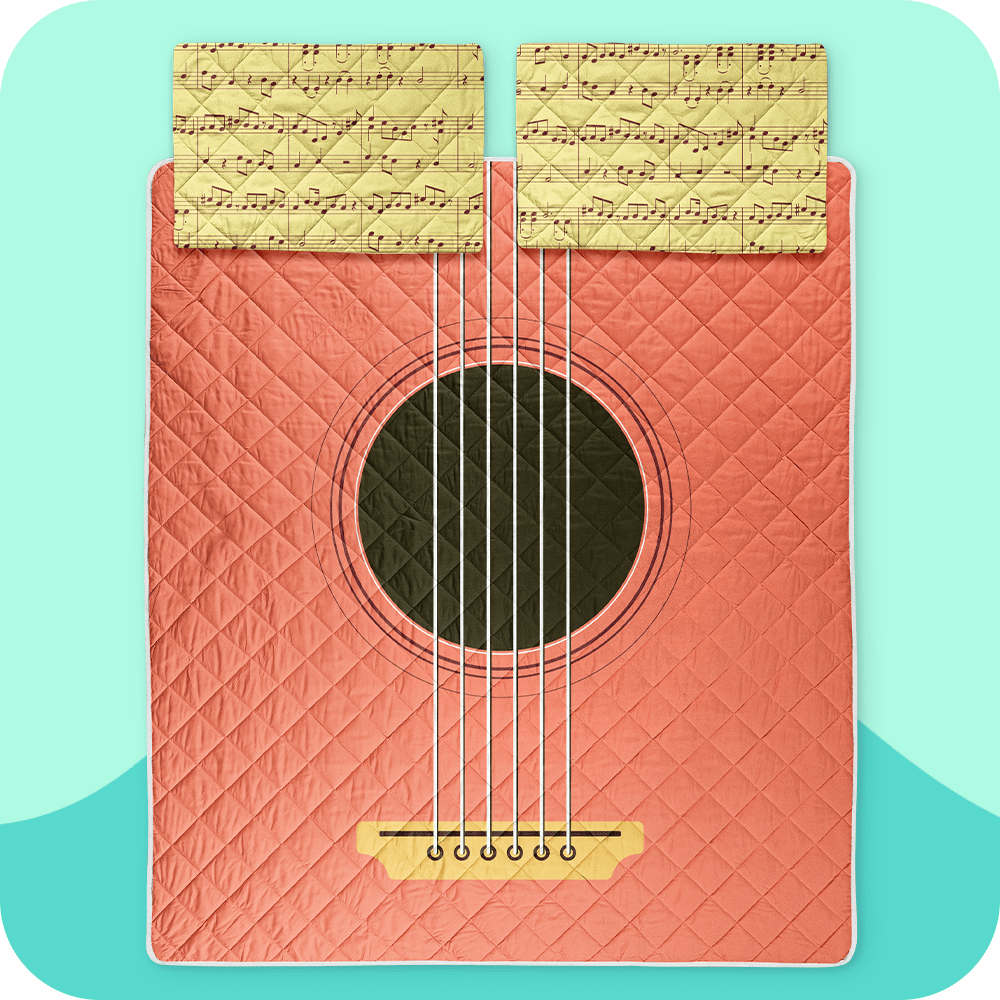 Music Lover
What better way for customers to show their passion for music than with their favorite instrument or artfully arranged musical number.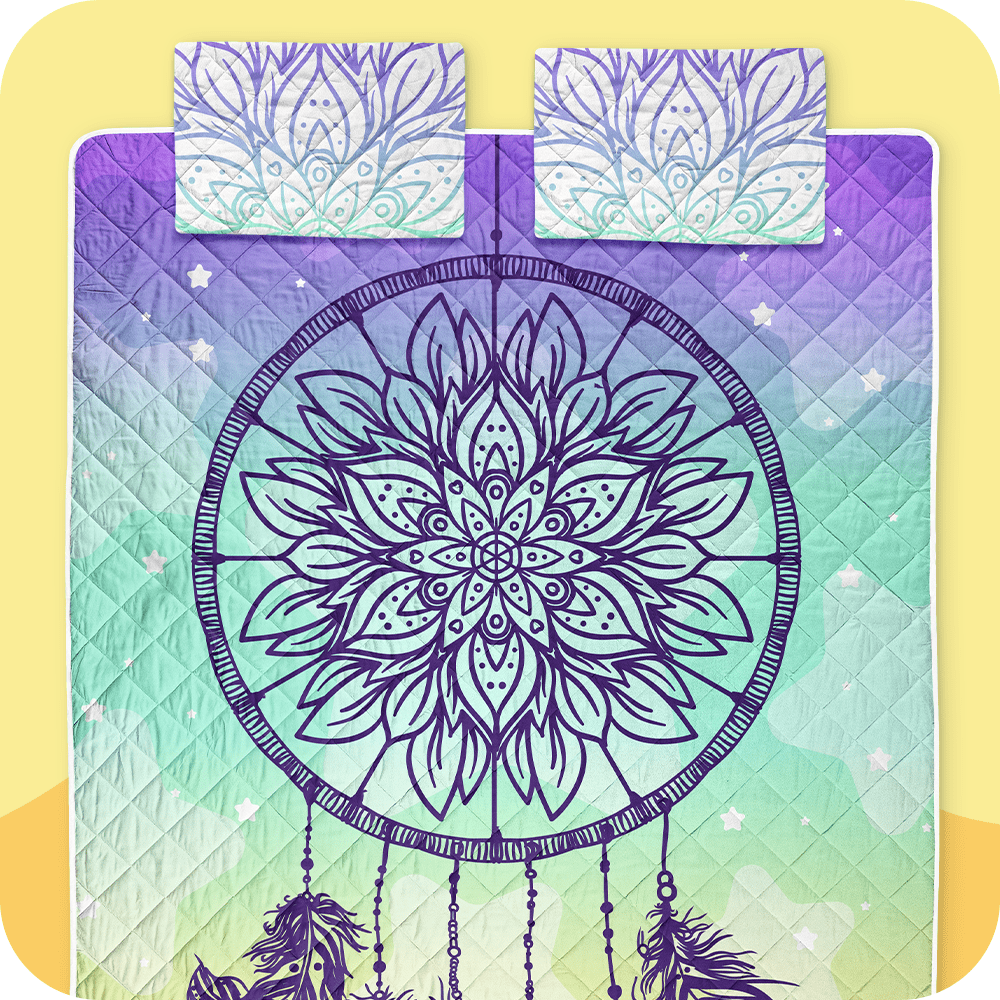 Dream Catcher
Channel ancient wisdom with this sacred talisman that guards and protects the household against nightmares.
Calls-to-Action
Stay home & stay warm under our premium quilt bedding set. Shop now!
Keep calm and binge on your favorite shows with the comfort of our quilt bedding sets. Browse designs.
Take Netflix and chill to a whole new level with our premium quilt bedding sets. Get yours today!
Be ready for snuggle season with our quilt bedding sets. View designs.
Get ready for the fall spending spree with our premium quilt bedding sets.