Mugs are a go-to bestseller and one of the most personalizable products.
A survey conducted by the Heinz Cup Soup company found that nearly 60% of people have an emotional attachment to a favorite mug - and with good reason. Drinking tea or coffee in your favorite mug simply tastes better.
They are common gifts we end up associating with a beloved person, place, or time. As you can see, people love drinkware products, which is why we've come up with great design tips and inspiration for your mug campaigns.
Don't forget to check out our top-notch Drinkware Selling Guide as well to step up your sales game.
Product Details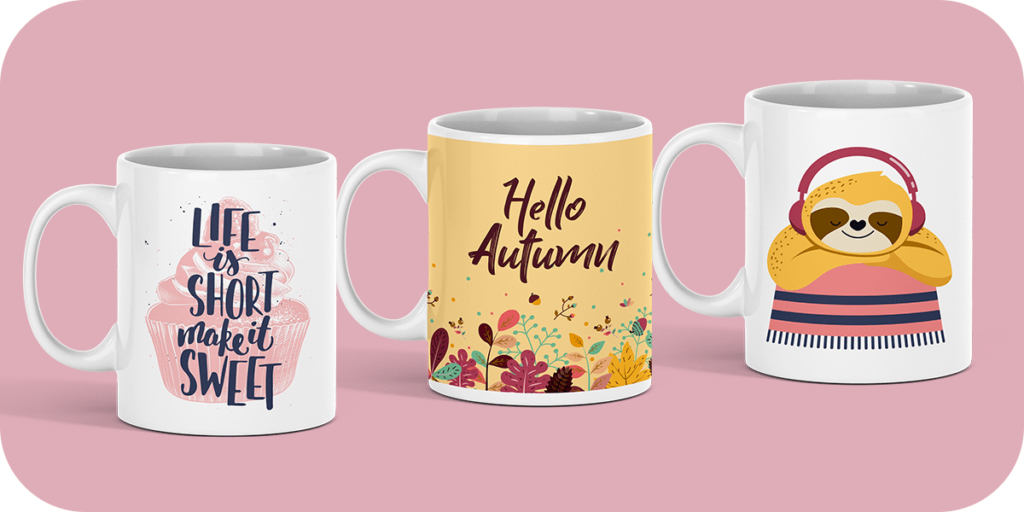 Artwork template
Download here
Minimum DPI
300
Base price
Mug - $4.00
Color Changing Mug - $5.00
Suggested sales price
Mug - $14.95
Color Changing Mug - $16.95
Print dimensions
Mug - 8.36" x 3.48" (2508 x 1044px)
Color Changing Mug - 8.36" x 3.48" (2508 x 1044px)
Product details
Mug
-Material: 100% Ceramic
-Product Dimensions: 3.7"x4.7″x3.2″ (height x width x diameter)
-Size: 11oz
-Perfect for hot beverages such as coffee, chocolate and tea
-Dye Sublimation graphics for exceptional prints
-Dishwasher and microwave safe, for easy cleaning and reheating your favorite drinks, respectively
-Products are proudly printed in the United States

Color Changing Mug
-Material: 100% Ceramic-Product Dimensions: 3.7"x4.7″x3.2″ (height x width x diameter)
-Size: 11oz-Graphic changes when hot water is added, so you'll know when your beverage gets cold
-Not dishwasher safe
-Microwave safe so you can reheat your favorite drinks easily
-Products are proudly printed in the United States
Design Guide
The new design template wraps around the mug and gives you more freedom to display your artwork. Now you can unleash your creative genius and create five different artwork styles. Learning how to place your artwork on the new mug template is very simple:
1. Wrap around.

2. Front. Facing right-handed drinker.

3. Back. Facing left-handed drinker.

4. Two-Sided. One image per side.

5. Opposite side handle. Centered opposite the handle.

Design Do's and Don'ts
Here are the things you should do and shouldn't do to ensure a phenomenal final product:
1. Keep the most critical parts of your design within the safe area.

2. Don't place important elements like text in the bleed area.

Design Inspiration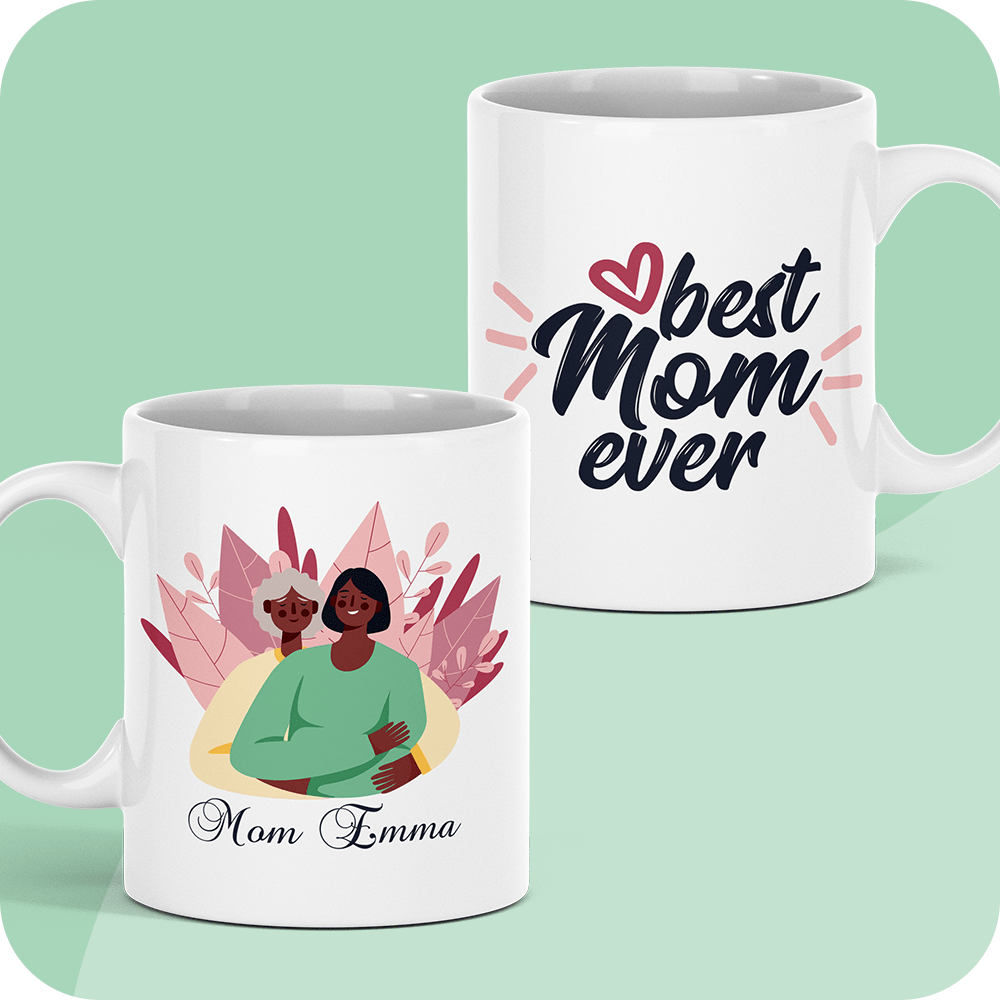 Personalized mugs
Personalized coffee mugs make great unique gifts. Adding personalized text to your designs with Chip's personalization tool, will appeal to people looking for meaningful presents.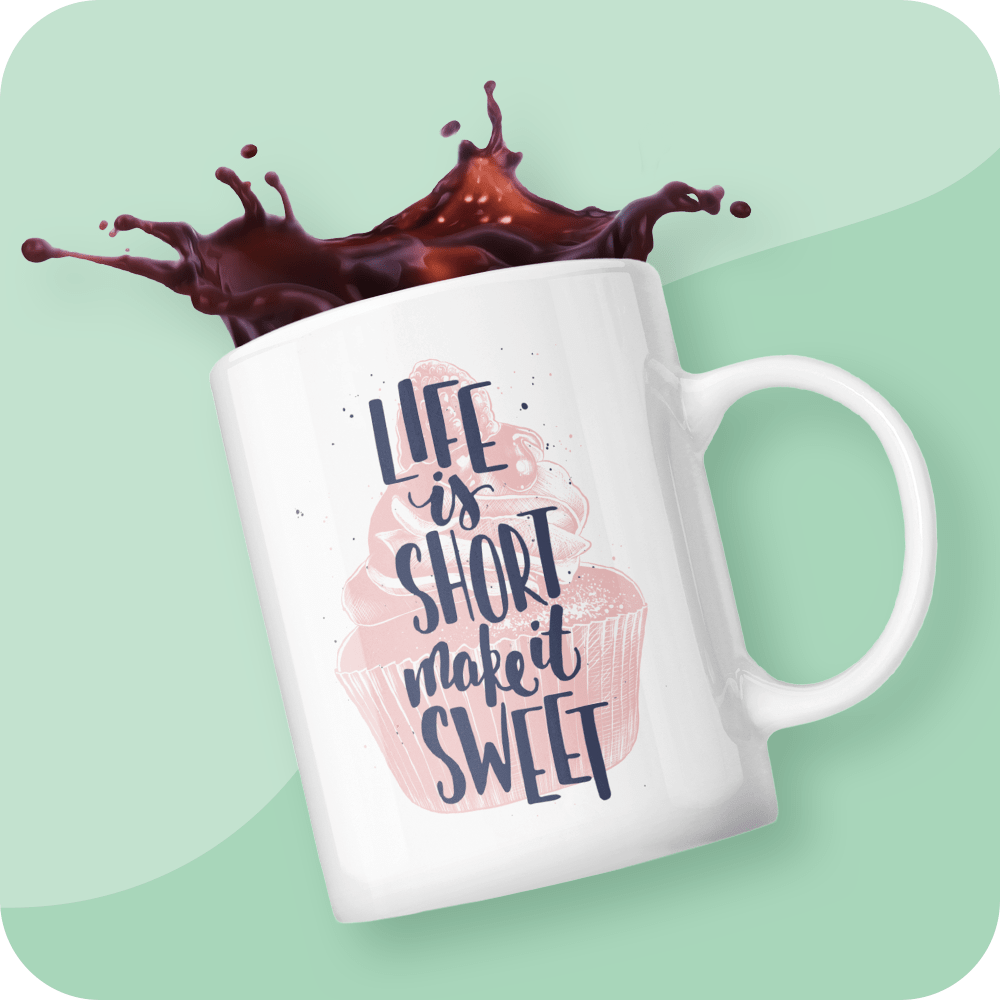 Motivational quotes
Quotes can offer great doses of inspiration, so let your customers enjoy a quick and timely burst of wisdom every time they sip their favorite hot beverage.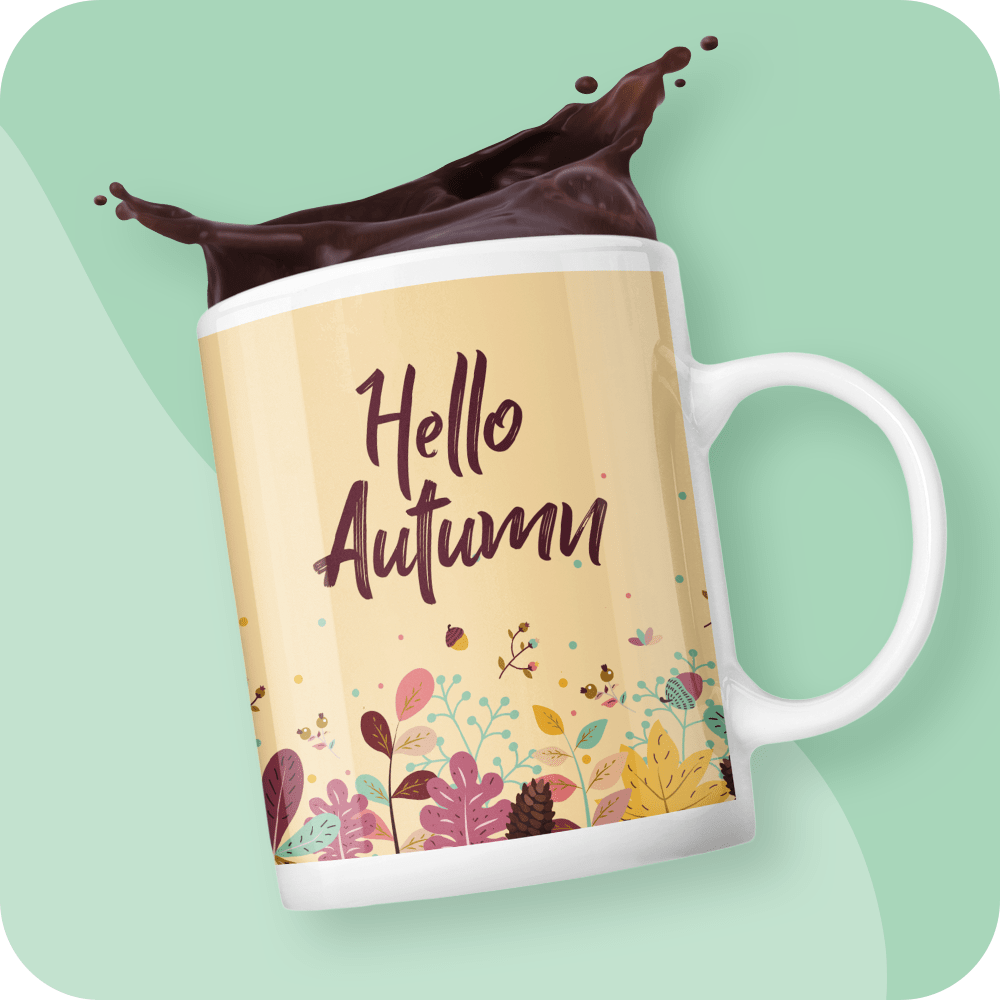 Season-themed
Season-themed designs are perfect for upgrading people's mug games during summer, spring, autumn, and winter. From flowers to snowflakes, there are tons of fun designs you can try out.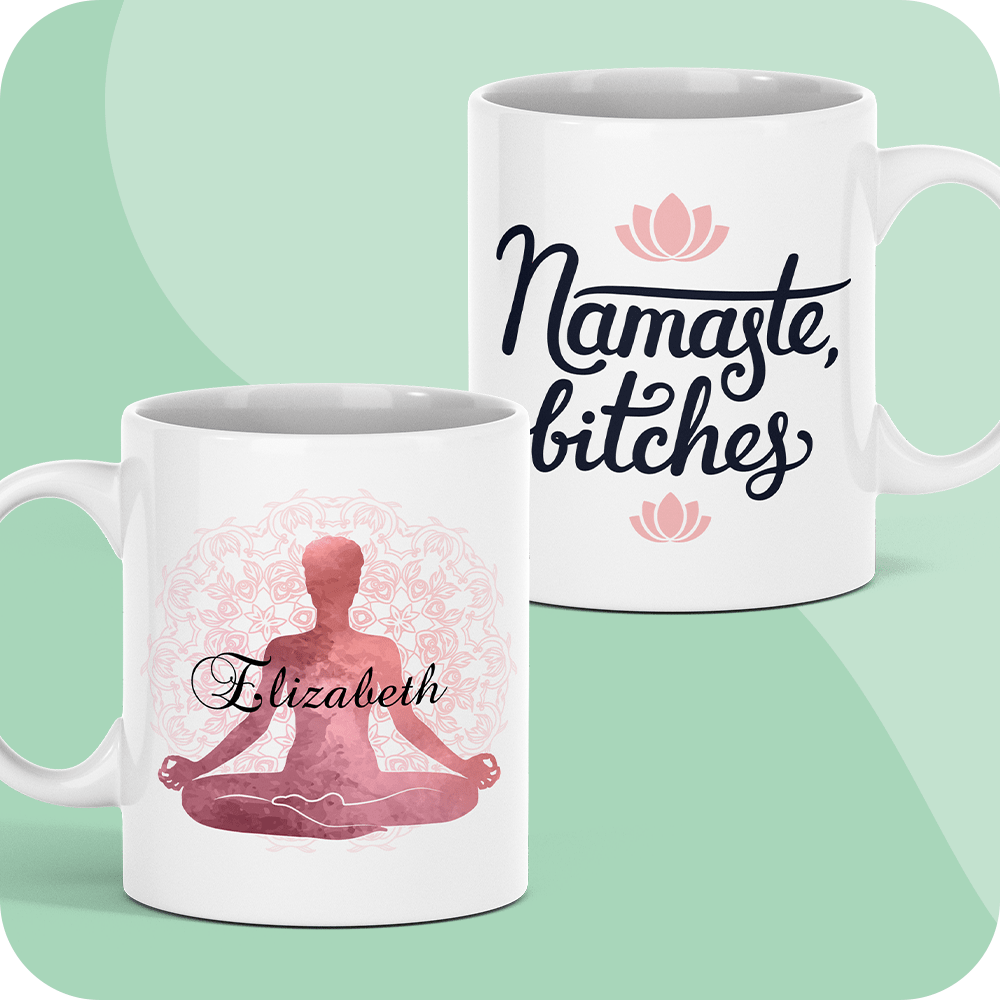 Hobbies
Hobbies bring people joy and enrich their lives. Whether it's yoga, running, or painting, let your customers feel a sense of ownership with a creative design and personalized text.
Use Mockups to Advertise
Chip's lifestyle mockups are the best way for sellers to advertise on Facebook and Instagram. Display your awesome products in real-life scenarios to give customers a sneak peek of what they can expect to get in their order.
Calls-to-Action
Make that first sip of coffee in the morning extra special with a unique mug. Shop now!
Hot chocolate tastes better with a winter mug! Browse designs.
Celebrate your favorite memories with your significant other with a custom mug. Buy today!