Google Shopping is a Google ad service with which retailers can pay to feature their physical products at the top of search result pages. Contrary to text-based Google ads that appear based on keywords, Google uses product data uploaded by retailers to display Google Shopping ads. Shoppers can compare and shop for products by browsing these ads that include a product's image, retailer, and price.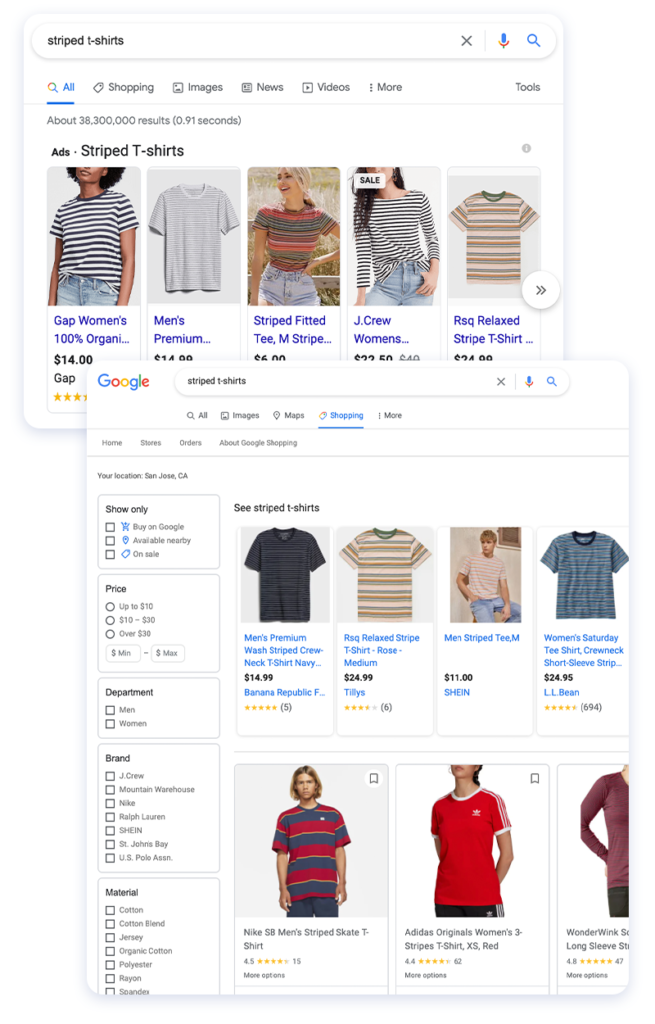 According to a survey conducted by Think with Google, 59% of shoppers always do research before making a purchase to ensure they're making the best possible choice. This in combination with Google's highly relevant search results creates a huge incentive for sellers to use Google Shopping.
Where do Google Shopping ads appear?
Google Shopping ads appear in Google's standard search results, on the Shopping tab, on search partner websites, in the price comparison Shopping services and apps, and on Gmail, YouTube, and Google Display Network. This already-extensive list is still growing, so advertisers have more opportunities to reach shoppers.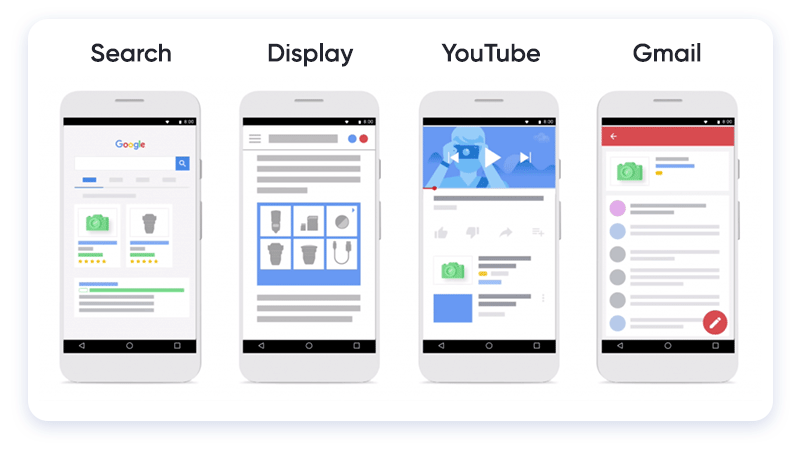 Types of Google Shopping campaigns
This is the easiest option with the least amount of maintenance, so it's recommended for those who are new to Google Shopping. You'll need an approved product feed, a daily budget, geographic targeting, and your desired goals. Using its Smart Bidding technology, Google will automate ad placement and use your budget as efficiently as possible to generate results from potential buyers based on your goals. Learn about Smart Shopping best practices.
Standard Shopping
With this campaign, you'll have more control and more customization options plus Smart Bidding technology for bid optimization. You can choose networks and adjust bids and budgets based on factors like location, device, product type, and more. You'll also have more data visibility, including a search term report, which isn't available for Smart Shopping campaigns.