When it comes to optimizing the buyer flow, we've got you covered as a seller. After a customer makes a purchase, they receive a succession of emails to inform them of their order's status. We've incorporated upsells into each automated email to increase your sales, and with the option to add personalizable products to upsells, you can increase your store's value.
All emails below have six upsell sections: You may also like, Matching items, Better Together, Recommended for you, More from [Tag], and More from [Storefront]. These six sections will always be displayed with automatically selected products if you don't choose any yourself.
Make sure to enable these upsells at the domain and campaign levels, and keep reading to learn more about the buyer experience.
1. Order confirmation
Hooray, they've just placed an order! This order confirmation email shares relevant products that inspire buyers to make additional purchases. It's full of similar and recommended products from your store and clear "Shop Now" CTAs.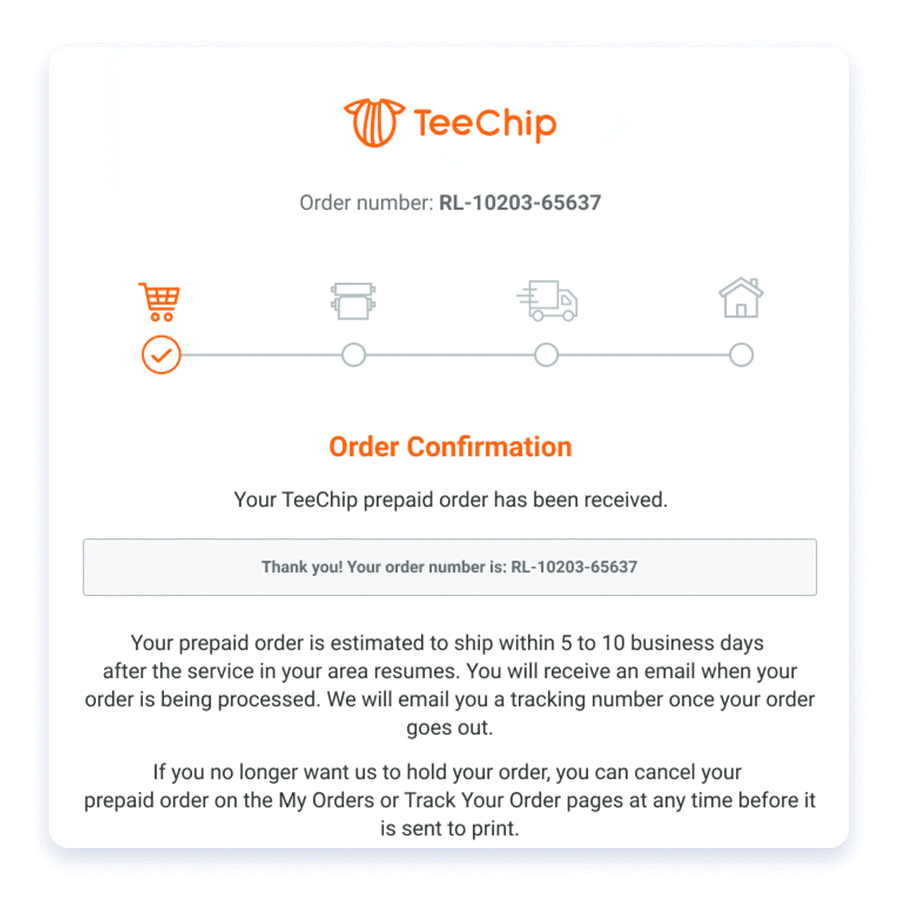 2. Shipping confirmation
Building on the excitement of shipment, this email serves as the perfect opportunity to add upsells. With so many different options for buyers, you have a better chance to increase your sales volume.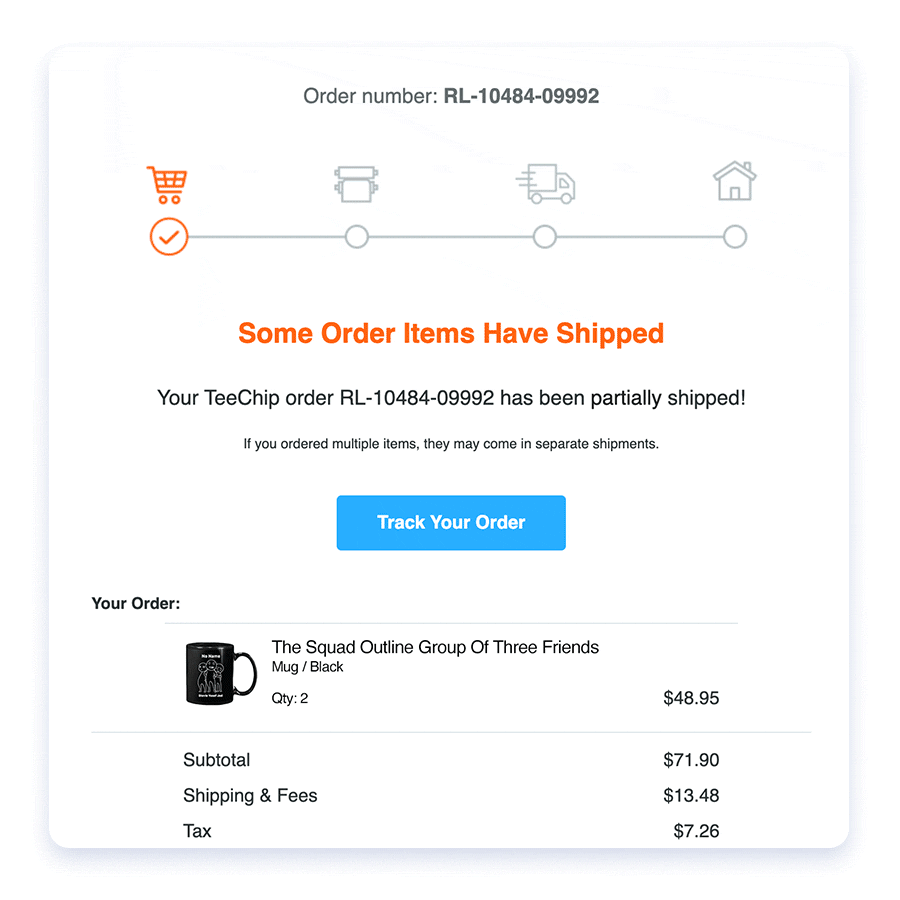 3. Delivery confirmation
We can probably all agree that delivery confirmation emails are the best emails. The long-awaited purchase has finally arrived and buyers are at their peak happiness level, making this is a great opportunity to configure the best-selling upsell products you want to display.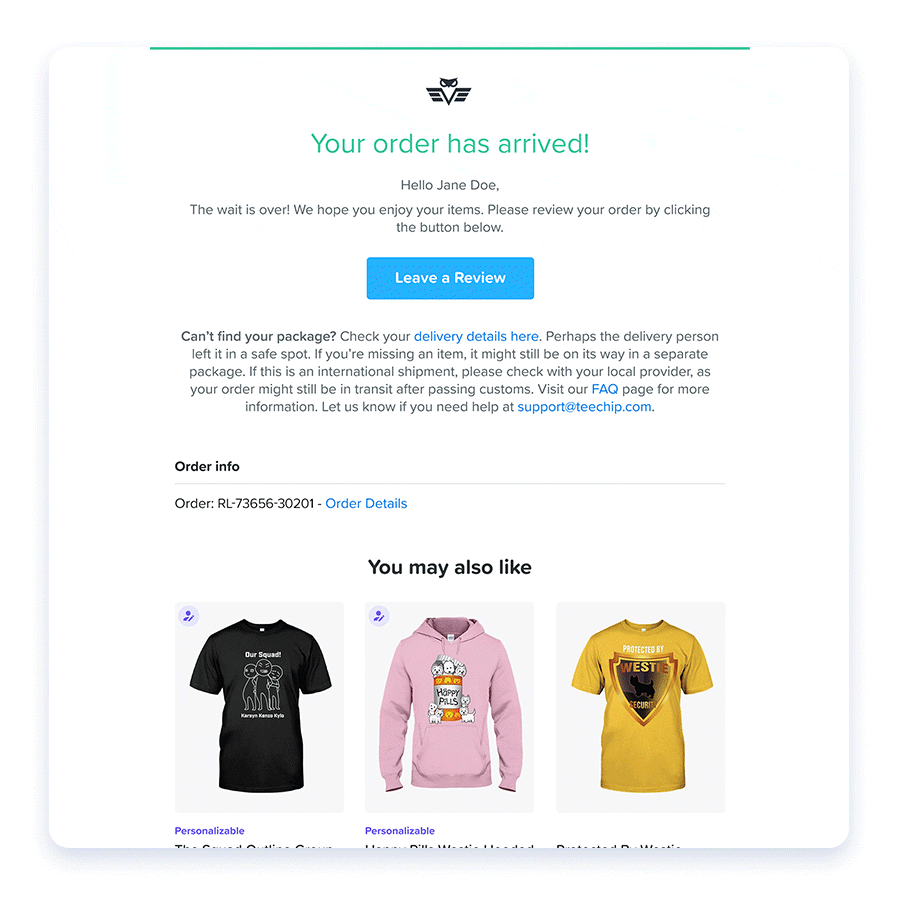 4 and 5. Two upsell emails
Our upsell emails establish a sense of urgency that lets buyers know these are limited-time offers. With a countdown timer and a notable discount, these upsells are among the best ways to increase sales.