Add a layer of security to your Chip account
Chip offers two-factor authentication to help keep your account even more secure. When enabled, two-factor authentication requires you to input a unique code during account login. This means that only you can access your account, even if someone knows your password.
Enable two-factor authentication with ease
In just three steps, you can quickly add two-factor authentication: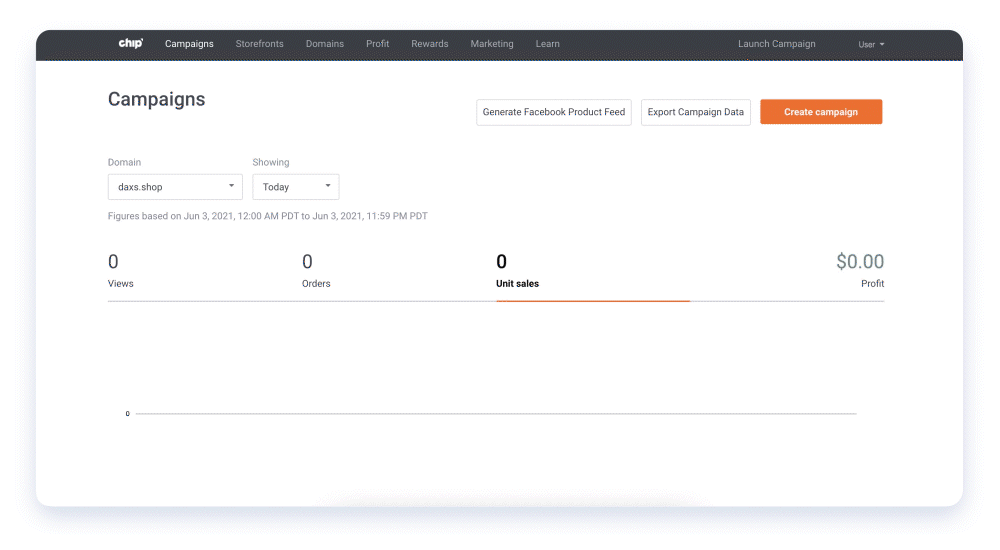 1. Download Google Authenticator
First, download Google Authenticator on your mobile phone.
2. Turn on two-factor authentication
Go to Settings > Security to access the setup page. Switch the feature to Enabled by clicking the button next to Disabled. A QR code will be generated.
3. Scan your QR code and submit the six-digit code
With your Google Authenticator app opened on your phone, scan the QR code. Google Authenticator will display an authentication code. On the Settings > Security page, enter the 6-digit code into the box provided, and click "Enable."
And you're done!
Logging in with two-factor authentication
The next time you log in to Chip, you'll notice a second layer of security has been added. Chip will ask for your Google Authenticator code.
Revisit your Google Authenticator phone app and locate the six-digit code from the main screen.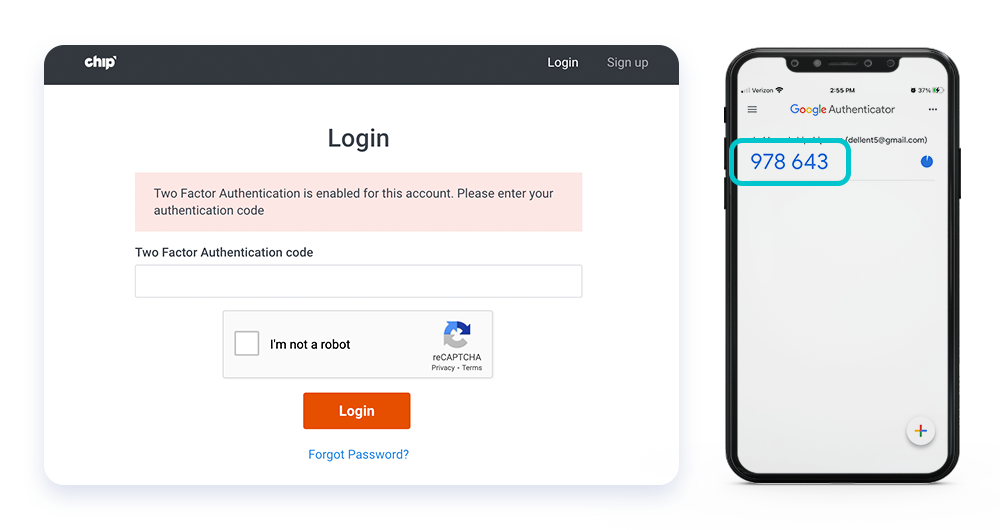 Some things to note:
Two-factor authentication only works with the Google Authenticator cell phone app.
Google Authenticator codes regenerate every 30 seconds. If you miss it the first time, please try again with the newest code.
You can disable two-factor authentication on Settings > Security and then click the button next to "Enabled."
If you've lost access to Google Authenticator and don't have your backup secret key, you can contact seller support at support@chipchip.com for assistance.