The new year has started, and you've decided to create your own dropshipping business. The only thing stopping you is that you don't have a big sum of money to invest. 

Hey, fret no more! We've prepared this guide to help you discover how to start your own dropshipping business with no money, so grab your pencil and start taking notes:
Finding a dropshipping supplier
First things first. The most important part about becoming a dropshipper is to find the best dropshipping supplier. This is what you should pay attention to:
Initial investment -  Some suppliers will charge you monthly for their services. Consider it when calculating your profit, along with hidden shipping costs. 
Product variety - Look for a platform or service that provides you with access to different products you can choose from instead of sticking to the same products.
Shipping methods - Orders fulfillment and shipping can be chaotic. Make sure you'll be able to offer different shipping methods and fast delivery times.
It might sound easy, but finding the right partner can be harder than you think. Luckily for you, you just came to the right place. This is what Chip dropship offers you:
$20 USD yearly fee for your custom domain. And that's it, no hidden costs!
Access to millions of products so you can reach a wide variety of customers
We also take care of fulfillment and shipping, so you don't have to worry about it
Fast-shipping, so your customers can enjoy their purchases fast
24 hours payout
Customer service
Shipping to 7 different countries (and more to come!)
Built-in-payment processing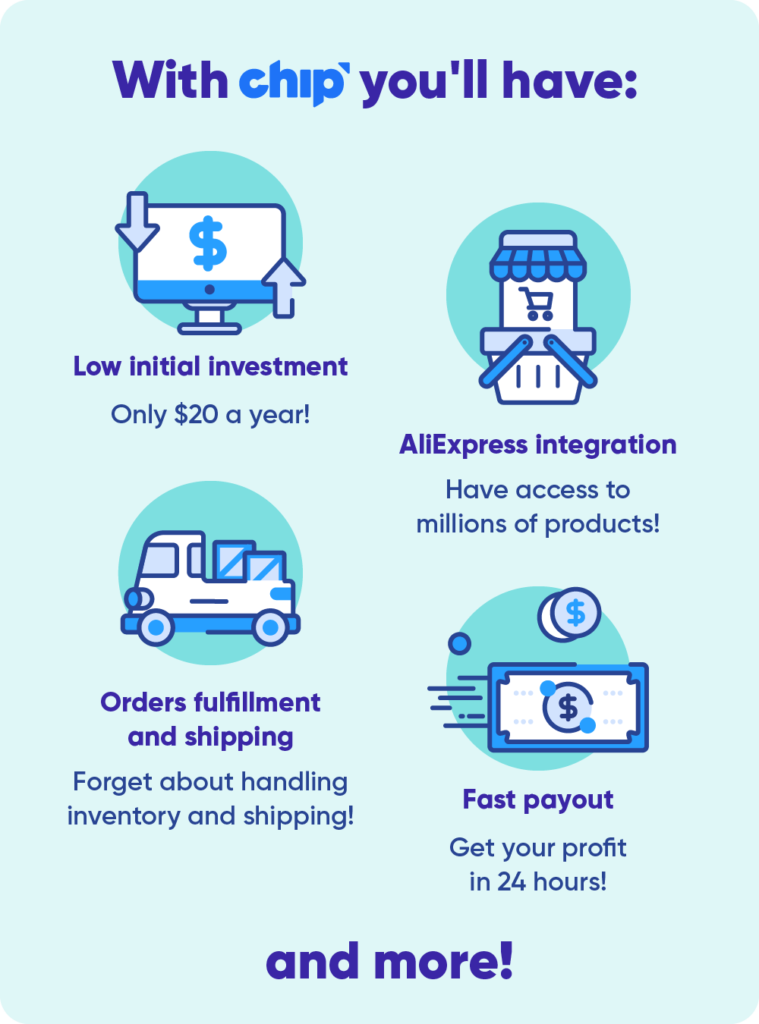 Now that you're all set with your new dropshipping partner, it is time to find best-selling products.
Finding best-selling products
The key to having a successful ecommerce business is to offer best-selling products. For this, you will need to do tons of research. This is what we recommend you: 
Google Trends. This free tool can help you track interest in a product or topic in a specific period across different regions. 
Spy tools. Spy tools allow you to research what's working for your competitors and give you insights about what product might or not work. Read our blog to learn more about How spy tools work. 
TikTok. This social media channel is a gold mine to find products. You can find trendy audios and even specific hashtags. For this, you should follow creators that focus on testing products. 
Chip Catalog. We love helping our sellers to increase their sales, so every week we share best-selling products. Add them to your store to test them!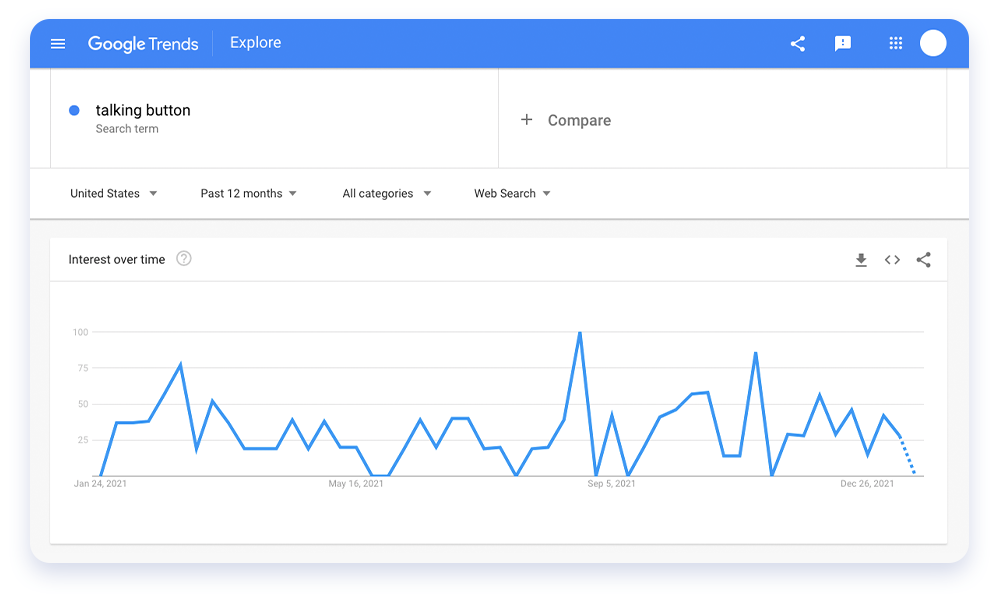 Before you go
The entrepreneur life is a fun but challenging ride, but you're all set for success when you have the right partner and mindset. Create your dropshipping store with Chip today, and start making sales!