Organize the product order of your storefronts
Do you want your customers to see a specific product order when they visit your storefront? With the default product order tool, you can organize your storefronts in a matter of seconds.
Set up default product order with ease
1. Add campaigns to your storefront.
If you don't already have campaigns in your storefront, click "Add campaigns" on your storefront details page and begin adding your desired campaigns.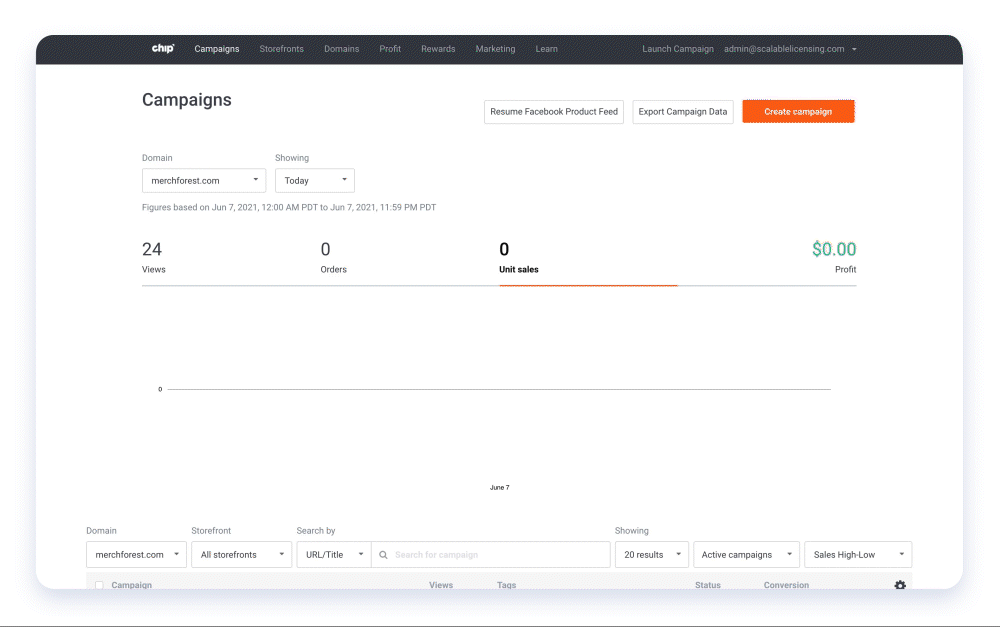 2. Add products to your default product order.
Once your storefront has campaigns, begin adding products to your default product order. Type in the campaign title or URL to locate it. You can organize up to 50 products and the remaining products will display in random order.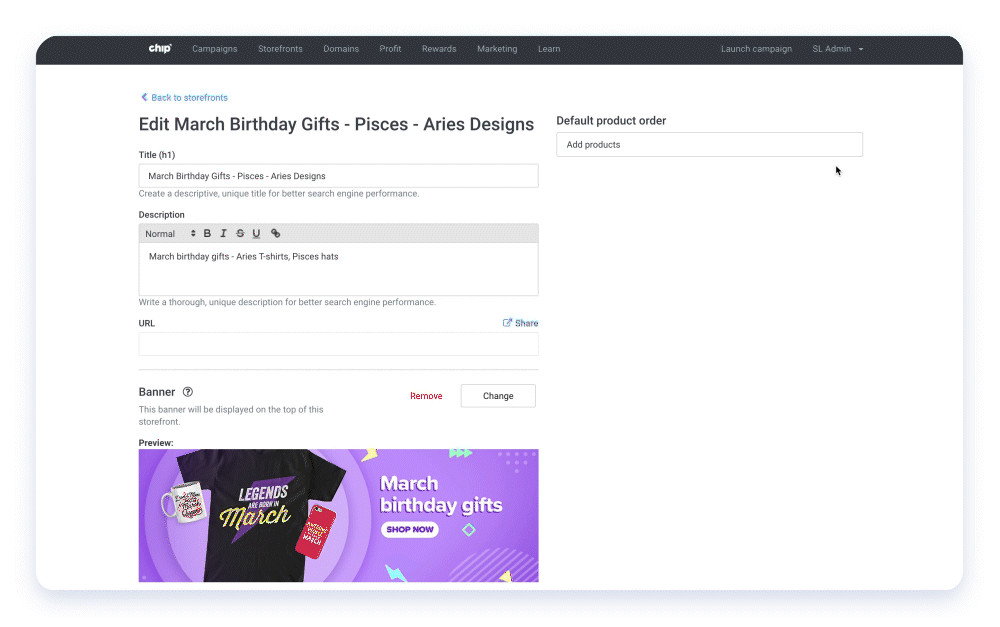 3. Rearrange products and assign colors.
To personalize your default product order, drag and drop the products you've selected into the order you'd like publicly displayed. To change the assigned product color, click the circle next to the product and select your preferred color option.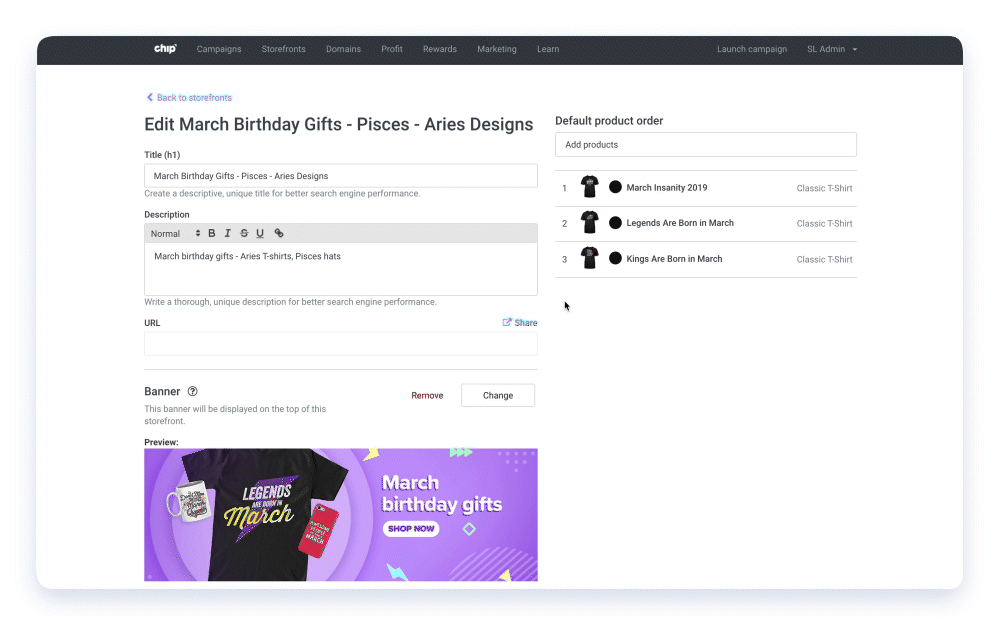 4. Click "Save changes" to implement your new product order.
Don't forget to save your changes by clicking the "Save changes" button at the bottom of the storefronts page. Your storefront order is now updated!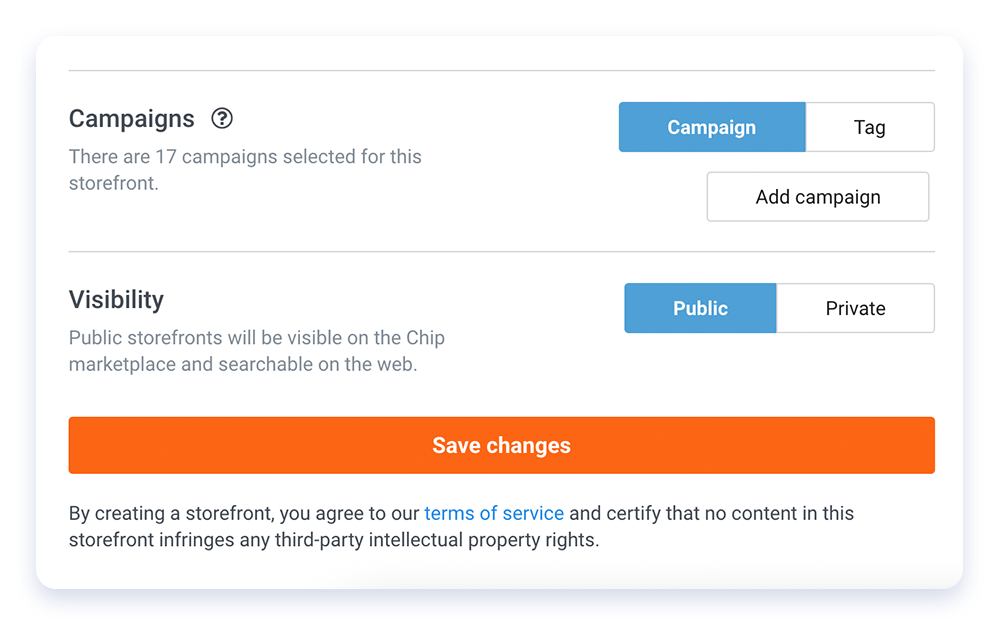 More questions? Here are some things to note:
You can go back and change the order of your displayed products at any time.
If storefront order is not updated immediately, please wait a few minutes and refresh your page.
The products you select on the default product order feature will be shown first, followed by your remaining products in random order.