Edit up to 100 campaigns at once
You can now bulk edit up to 100 campaigns directly from the Campaigns page! Choose to show 20, 50, or 100 campaigns per page. You can bulk edit the following:
Campaign descriptions
Tags
Facebook Pixel
Campaign status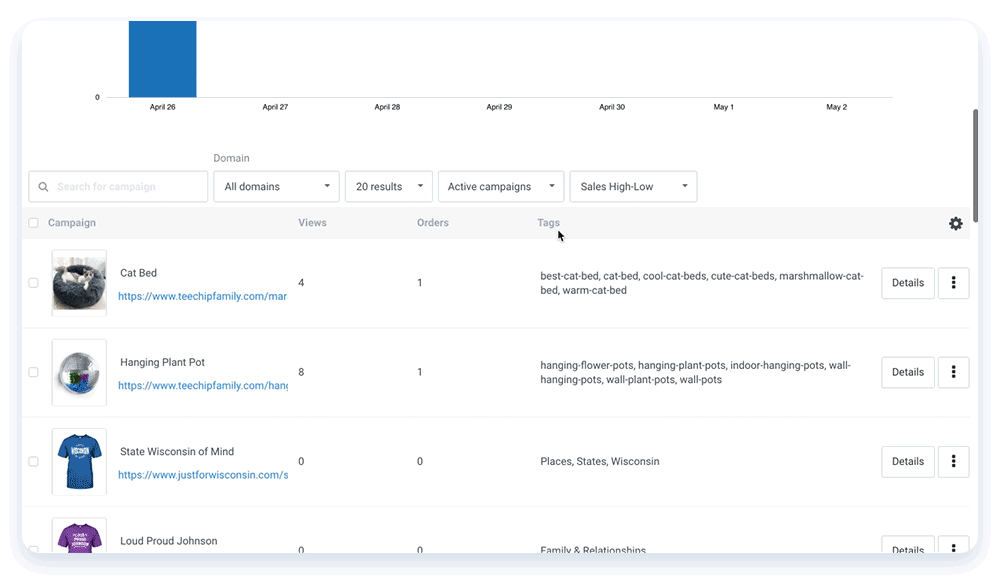 How to use bulk edit
There are only a few easy steps to bulk edit your campaigns.
Go to the Campaigns page from the seller dashboard and scroll down to your campaigns.
Select the toggle feature in the top right corner.
Select the elements you would like to bulk edit. Note: There is a max of three elements you can select.
Select the campaigns you would like to bulk edit.
Click the pencil of each element to bulk edit for all selected campaigns.
Campaign descriptions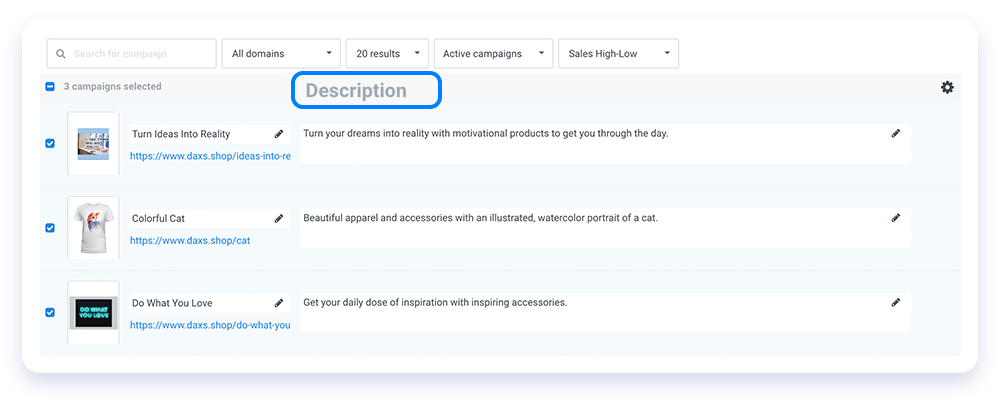 Tags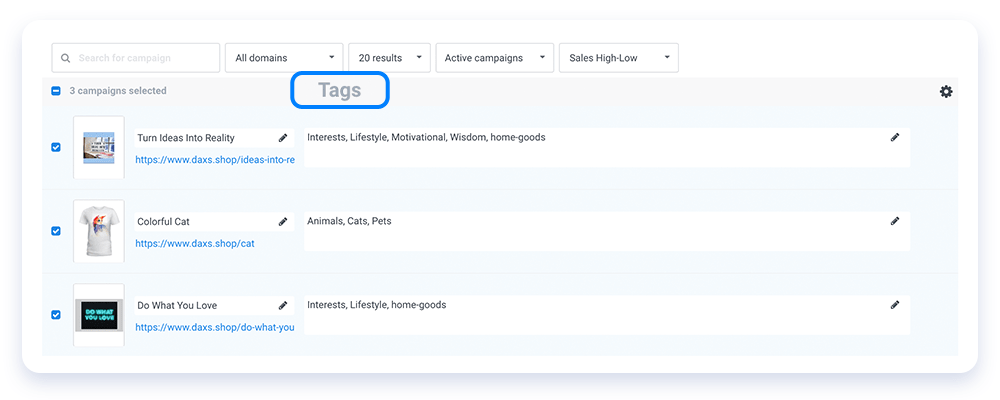 Facebook Pixel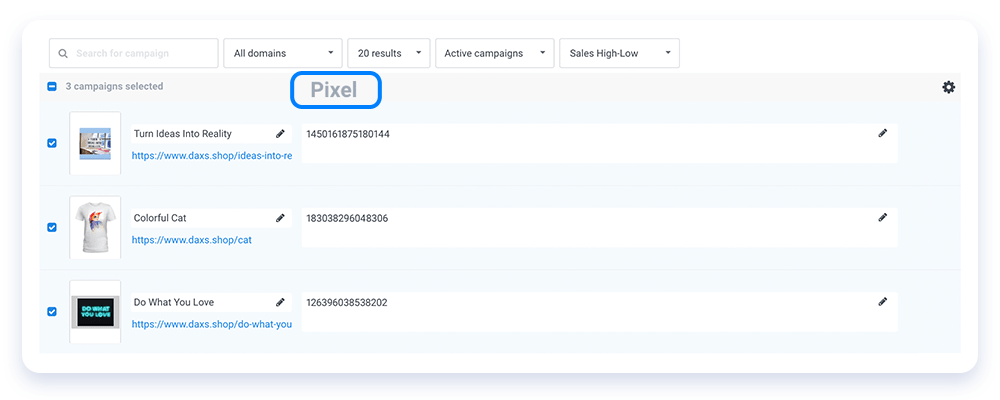 Campaign status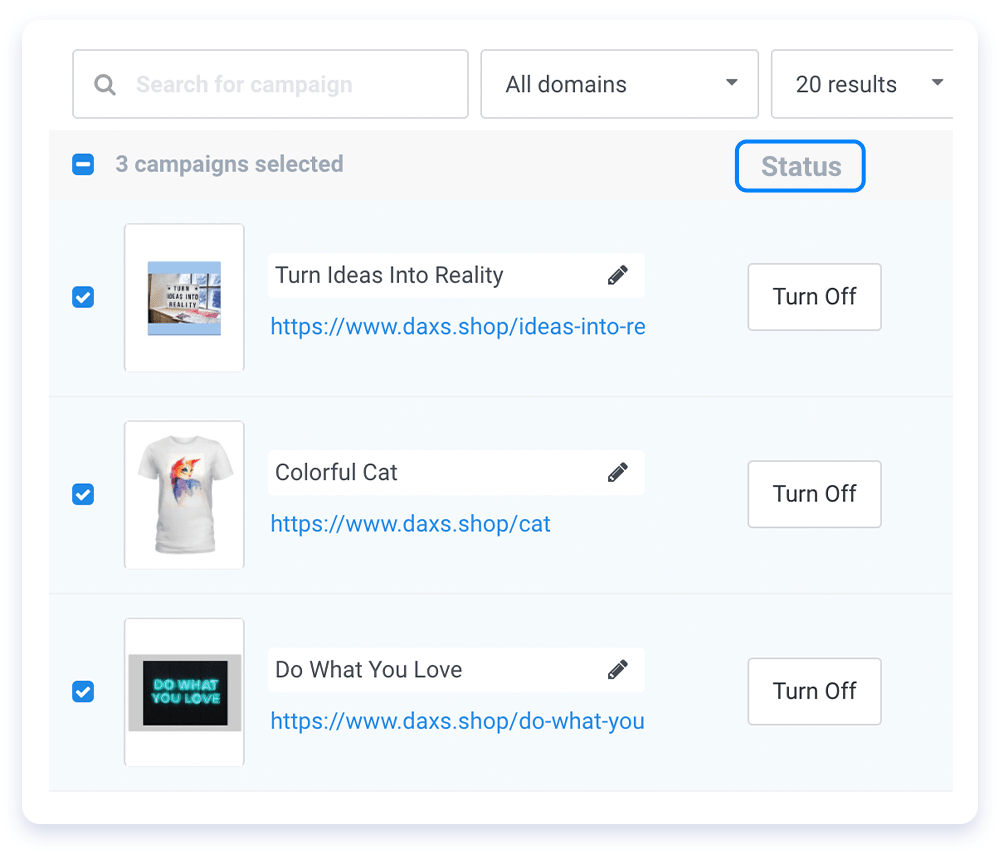 Important things to note
Campaigns cannot have more than six tags.
Campaigns must be from the same domain to bulk edit.
You can only select campaigns from the same page of campaign results.
You should utilize campaign search and filters to organize campaigns before bulk edit.
Campaigns can only be bulk inactivated, not bulk activated.