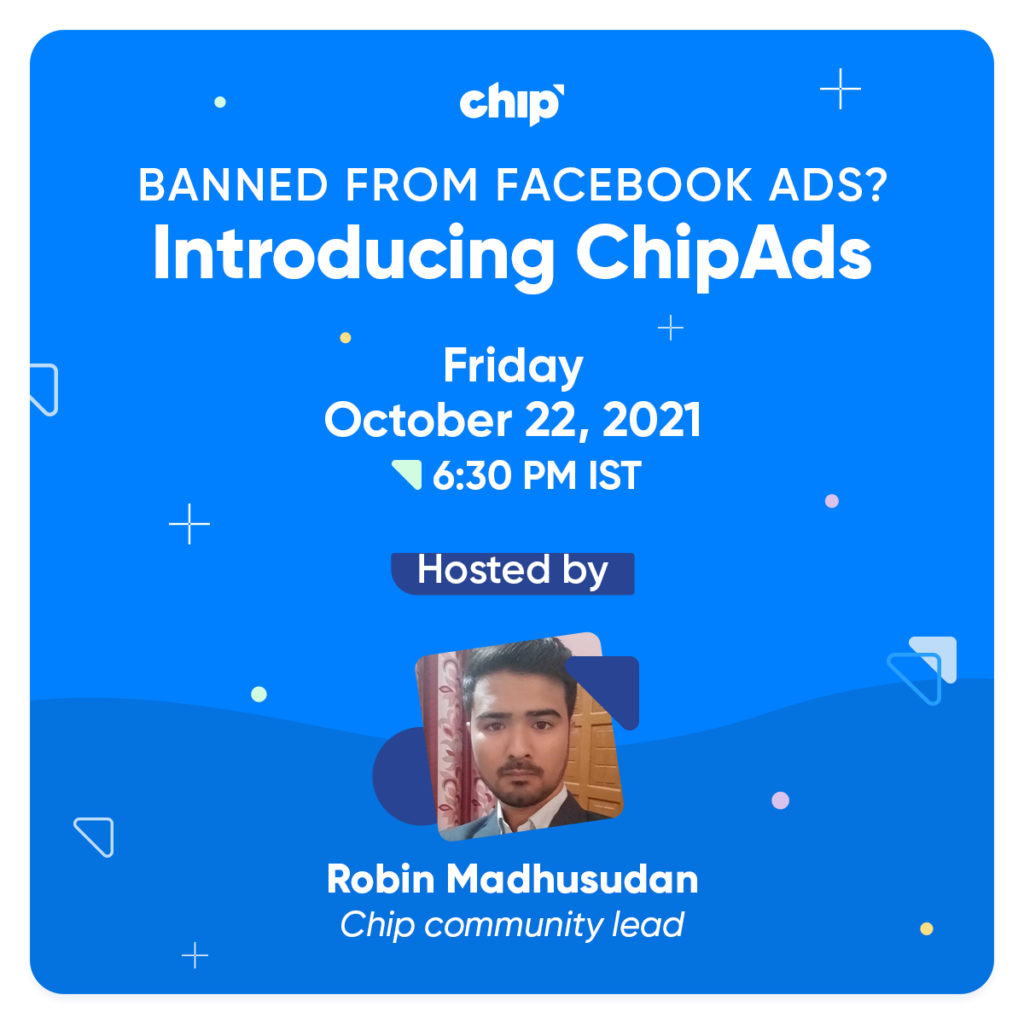 Save the date! Chip Livestream: Banned from Facebook Ads? Introducing ChipAds
We hope you will join us for our second livestream on Friday, October 22 at 6:30 PM. Learn about how you can achieve stable Facebook advertising through 100% US-based accounts and a boost in advertising performance thanks to the ChipAds team.
Join us on Zoom:
Meeting ID: 879 0920 7953
Passcode: 375322
See you there!