Having an active Facebook page with content that generates engagement is the best way to generate conversions on your domain.
Of course, it's necessary to develop your ads with a solid strategy directed at your target market. However, feeding your Facebook page with valuable content will help to generate more credibility for potential customers. 
We've gathered the best tips to create content that will rock your business. These are some essential tips to start developing content with Page Tool on ChipAds:
1. Create content that is fully connected to your website
Your site is wholly linked to ChipAds, so sharing content that redirects to your domain is the best strategy you can have. Share your products and let your target audience know more about what you have to offer in your store! 
2. Use your CTA button wisely
If the goal of your posts is to direct traffic to your website, then you should focus entirely on your CTAs. First, create copy that describes the image/video/carousel you upload and give it a powerful closing CTA.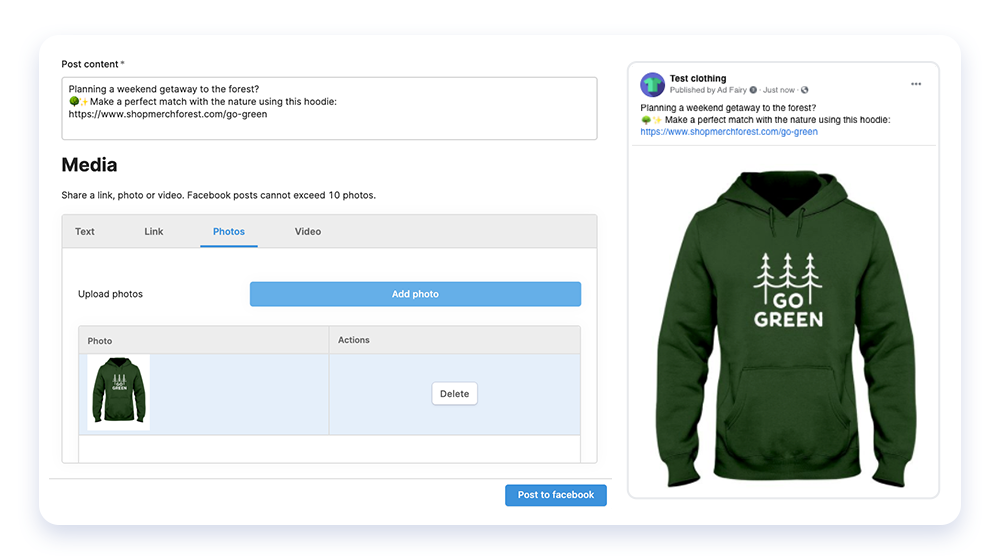 3. Use all types of formats
Play with the different types of formats we have available at Page Tool:
Image: Share an image to highlight a product. 
Carousel: Use carousels to show different angles or a range of products. 
Videos: Use videos to capture the attention of your target and offer the best dropshipping products.
Links: Share links to your site to generate intrigue and surprise. 
4. Use high-quality images
One of the most significant advantages Chip offers is many mockups available to showcase your products! Use them to create different posts on your page and display the different ways they look amazing in real life. 
5. Keep it simple
Simplicity is key when it comes to creating content. A simple design is much more attractive than a lot of text and images in the same publication. Always remember that less is more!
Creating content that generates engagement with your buyers will definitely help your site make more conversions and reach your business goals quicker! Take full advantage of all ChipAds features to skyrocket your sales.